YOU GUYS.  Guess who woke up at 5:45 AM and went for a four mile run?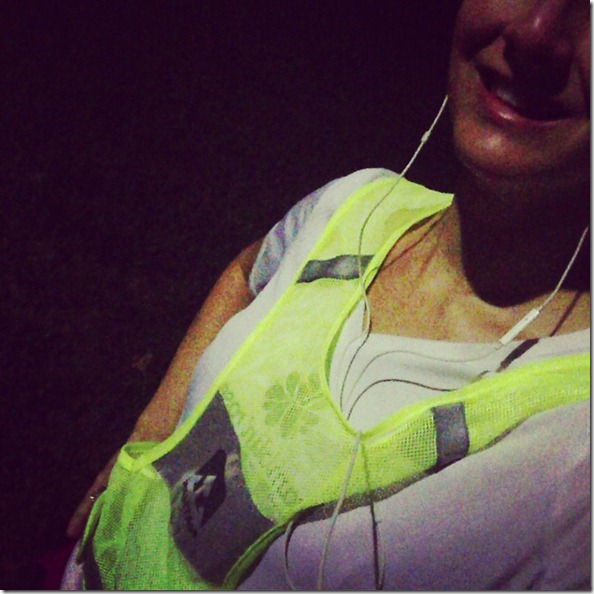 THIS WOMAN. 
I am so-so-so not a morning workout person anymore (I think I am allergic to unnecessary early rising after the newborn stage) but I have a busy day planned so it was 5:45 AM or never. My BFF Lauren is flying into Charlotte from Singapore!  Remember Lauren?  She ran the Disney Marathon with me back in 2010 and is one of my favorite people, ever.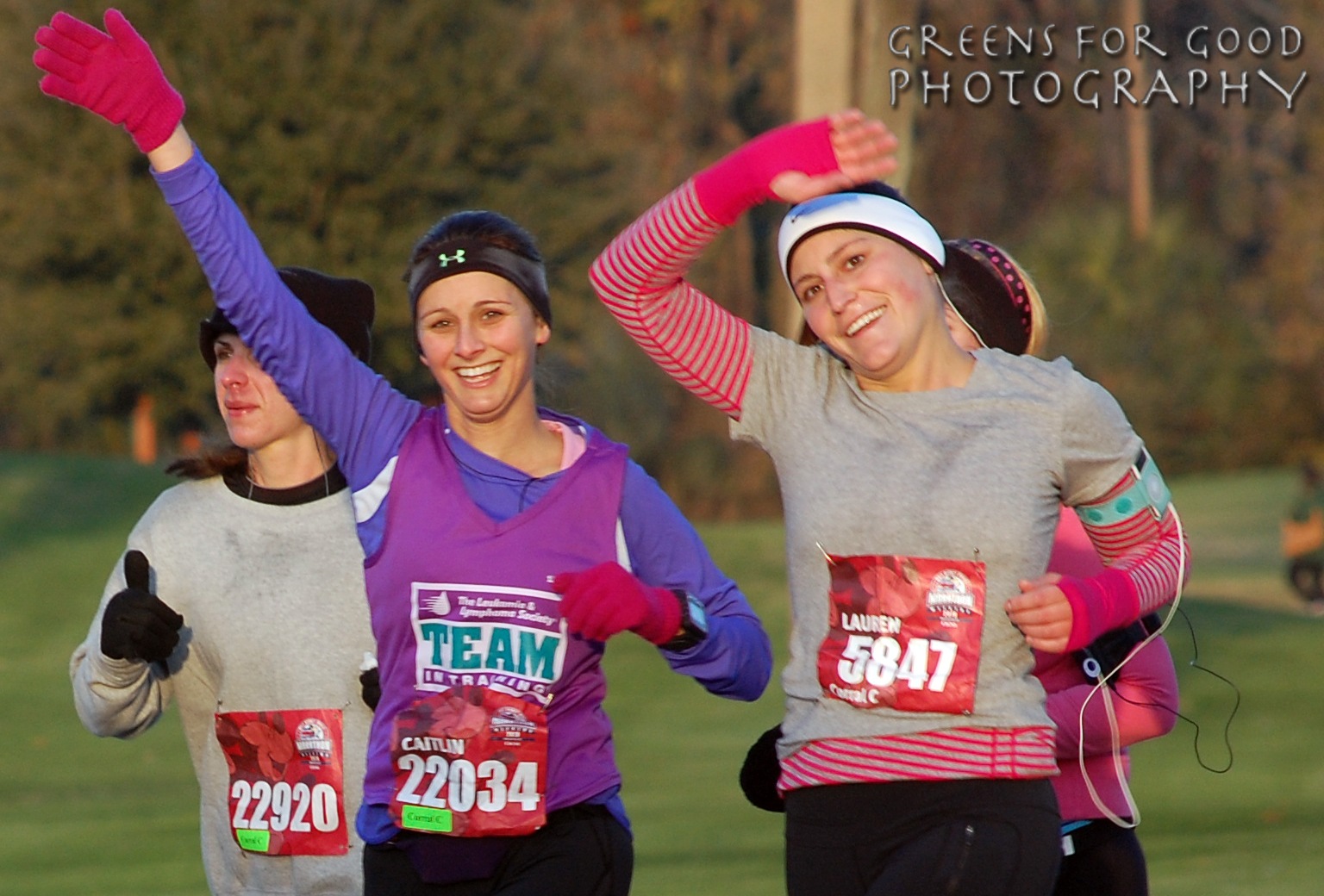 I feel incredibly chilly just thinking of that damn marathon (it was 14 degrees at the starting line… in Orlando… it was miserable).
Here's the thing about this morning's workout… Maybe I'm just super excited for Lauren's arrival, but my run felt glorious. The air was crisp, I was not pushing a 45-pound jogging stroller, and – all in all – it was a lovely way to wake up.  Maybe I'll convert back to a morning runner yet…
Speaking of workouts, here's Last Week's Workouts:
Monday: Rest
Tuesday: 1000 yard swim
Wednesday: 2 hour bike run
Thursday: 1 hour bike ride
Friday: 1000 yard swim + 2 mile run
Saturday: Rest
Sunday: 3000 yard swim + 3 hour bike + 3 mile run
Totals: 5000 yards of swimming, 5 hours of biking, 5 miles of running
A slow week (save for Sunday's workout!) but that's due to sickness.  I'm 95% healthy now… I wish I could just kick this bug 100%!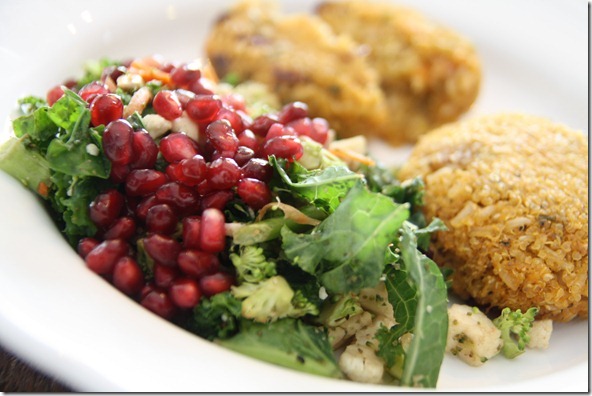 In other news, I hosted a dinner party on Sunday night and served Whole Foods takeout… and I think now my friends believe I am a seriously amazing cook.  Hey, no one asked if I actually cooked everything, so I wasn't going to announce that I had a bunch of cardboard boxes in the trash can.  (I become more and more like my mother every single day.)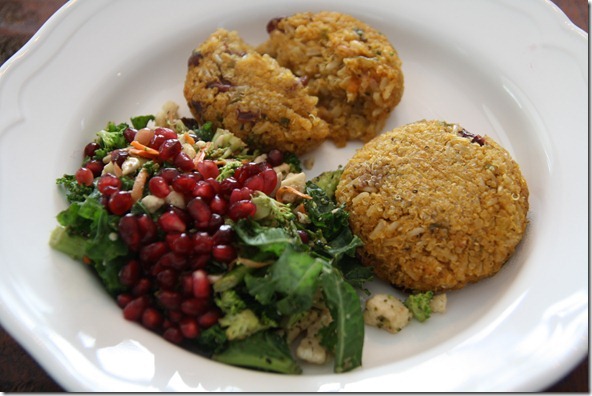 I guess the secret is out now….

No Meat Athlete: Run on Plants and Discover Your Fittest, Fastest, Happiest Self
The No Meat Athlete book is officially available!  Wahoo!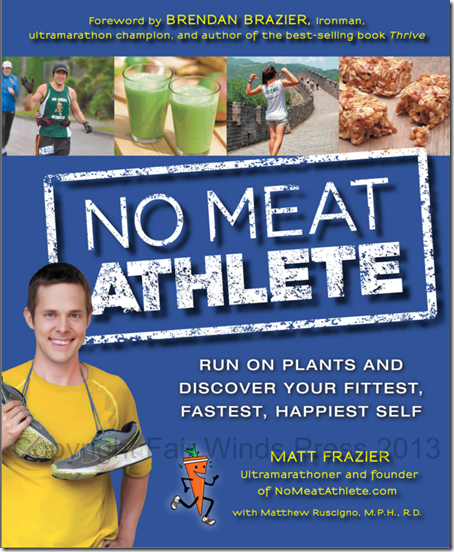 Click through for your chance to win a copy of Matt's just-released book. Don't worry, this 'click through' feature won't be a regular thing on HTP – it's just for giveaways and reviews.
My friend Matt of No Meat Athlete creates amazing content and e-books. That's why I was so thrilled to hear that he was publishing a book. The official release date is TODAY but I managed to finagle a review copy a week ago, and I have to say – it's brilliant! I also pre-ordered a copy a few months back, so I can't wait to see the actual book when Amazon delivers it later today.
The thing that I love most about NMA is Matt makes being an athletic vegetarian seem so natural. Transitioning to a vegetarian diet (or just a plant-based one) can be super confusing – add on that the demands of an exercise routine and there's lots of room for nutritional error.  The NMA book breaks down how to eat the healthiest, most satisfying plant-based diet possible, as well as tips and tricks for making regular exercise part of your life.  And recipes! So many recipes!
This book is a great guide for someone who is just transitioning to a veggie diet or wants to learn how to maximize their eats.  And it's an excellent resource for those interested in running or triathlons but want to know how to take it to the 'next level.'
I have no doubt the No Meat Athlete book is going to be a huge success.  Look – it's already tearing up the charts on Amazon!

Matt offered an HTP reader a copy, too!  If you want to win a copy of the new No Meat Athlete book, simply leave a comment telling me whether you're a morning exerciser, a lunchtime sweater, or a bedtime baller.  When do you prefer to get your sweat on?