Remember how I mentioned that BFF Lauren was flying in from Singapore? Well, the big secret was that our other great friend, Becki, was driving down from Philadelphia to surprise her.  I love surprises like that!
Becki, Lauren, and I all went to college together, but the reason that the Husband and I met was Becki.  She was really good friend with Kristien in high school, and he'd come visit her and other friends at college.  Eleven years ago, Becki was my next-door neighbor in the freshman dorms, and the rest, as they say, is history.  Becki got a special speech at our wedding for being our matchmaker. <3
Anyway, Becki and her boyfriend Jay got in on Monday night, and Kristien and I have really enjoyed showing them our city.  Yesterday, we went to the US National Whitewater Center, which is a huge recreation and athletic facility that offers whitewater rafting, kayaking, zip lining, biking, and more.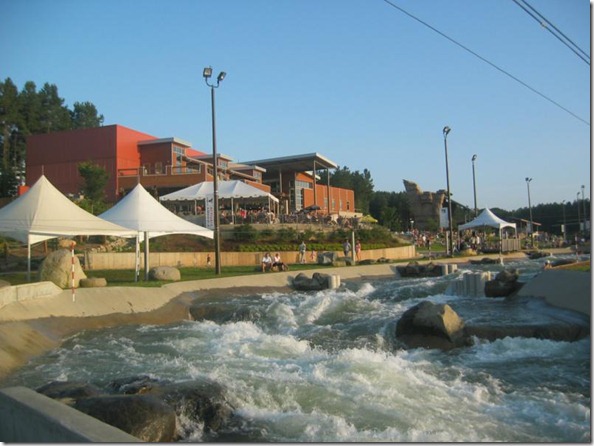 After much debate, we decided to do the zip lining.  We sat through the obligatory safety speech…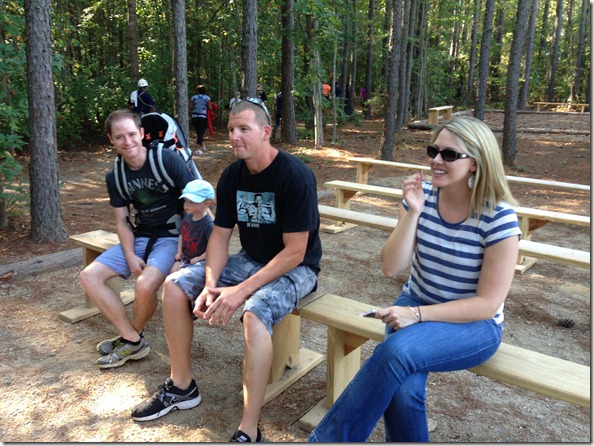 Henry… I die!
And then we zipped.  The Whitewater Center has pure zip lines and obstacle course zip lines.  We opted for an obstacle course.  At the first obstacle, I thought, "Oh, how hard can this be?"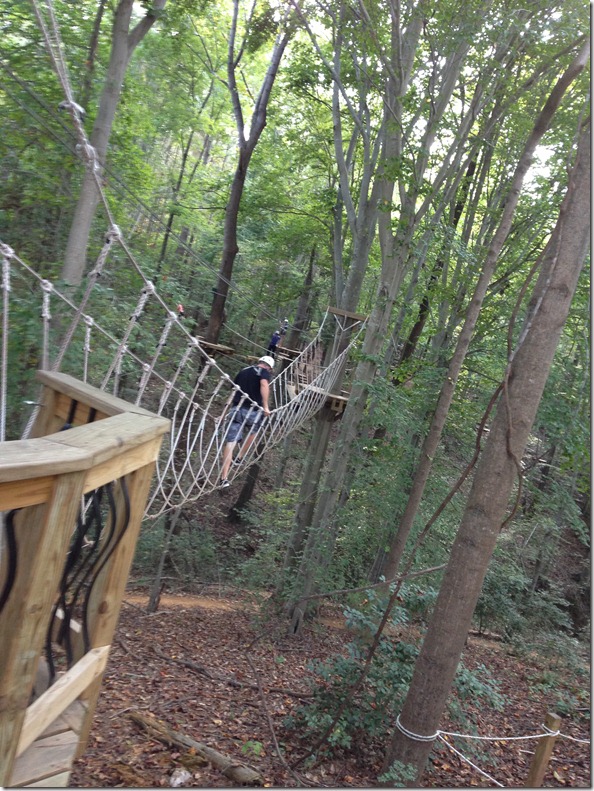 But at the next one, I freaked out.  They literally had us tight-rope walking on a cable!  And a suspended horizontal ladder.  I didn't like not having anything to hold onto except the safety rope.  We were 90 feet in the air!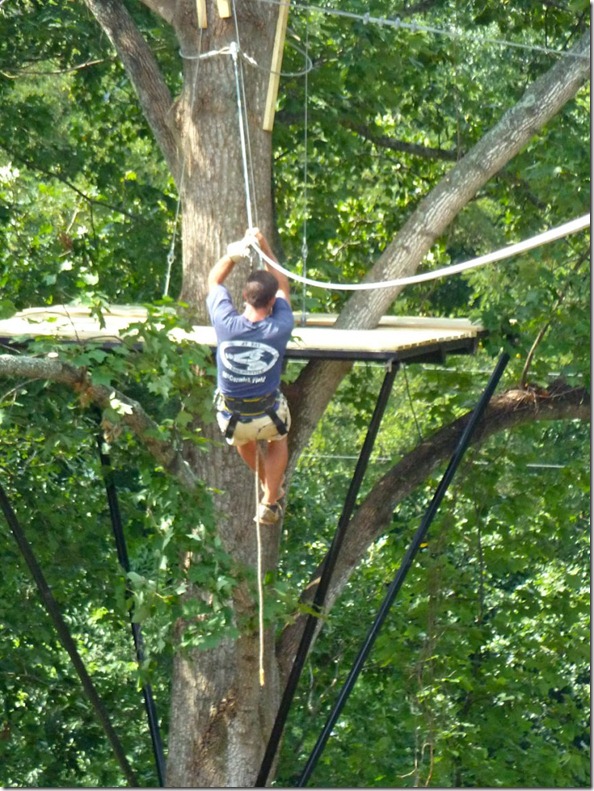 But, I'm happy to say, we all survived.  The zip line part was pretty fun, too… after I got over my screaming.  And yes, I asked if anyone has ever fallen to their doom and received a resounding "No!"
We took turns on the zip line so someone was always with Henry, who of course was too small to do anything.  But I think he loved the Whitewater Center – he kept screaming, "WOAH!" every time we walked by the water.  And I was impressed with his waiting skills; we're working hard to get him to understand the concept of waiting (heck, I'm still working on that myself!).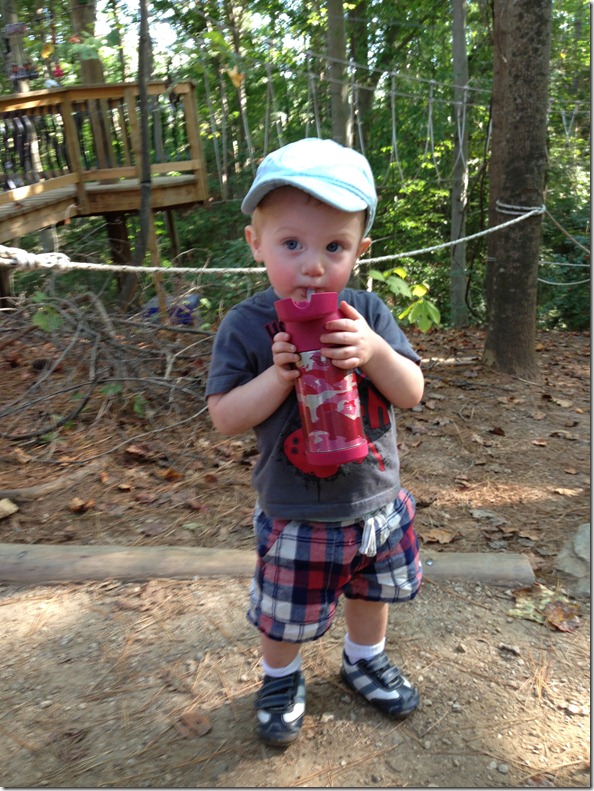 We drove straight to the airport and picked up Lauren from baggage claim – she was so surprised to see Becki.  She was shocked. <3
Let the fun continue!