One of my favorite things to talk to people about is their jobs – past, present, and potential future positions. You can learn so much about a person when you talk jobs!  My first job was a supermarket cashier.  I was actually hired as a bagger, but got promoted to cashier on my first day – as a 16 year old, I was so proud of that fact!  I actually really liked the job (but did not like the uniform).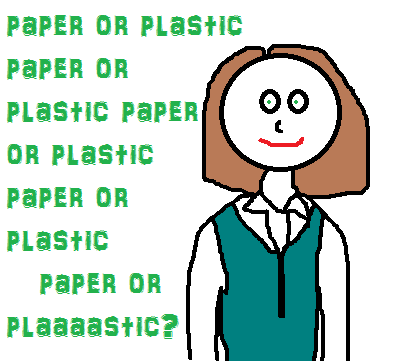 Also – I still shudder when I hear that damned question.
Through high school and college, I also worked as: a sales associate at a used textbook store, a medical experiment lab rat (good money for a college student!), the person who proctored professor evaluations, a sexual assault peer educator, a career services peer educator, a bartender at a karaoke bar (awesome!), an intern at a law firm, and a freelance writer (I've been writing professionally for over a decade… that makes me feel old).  When I graduated, I worked as an urban planner for 3. 5 years.  Then, I became a blogger and motivational speaker.  I wrote three books.  I help run a vitamin website. Oh, and I served as the clinic's secretary and helped my Husband run his business. 
I feel like I've done other jobs, too, but I can't remember them all!
So, what do my old jobs say about me?  That I like to sing karaoke!  Hah.  I guess my jobs show that I like writing, but I also love to connect with others.  That's really want I'm about – I love to talk to strangers, hear their stories, and connect. 
When I wrote my Dear Reader post about stepping away from daily blog postings, one of the things that I wasn't ready to reveal was that this shift is due, in part, to a new job.  Now I can tell you about it!  I'm so excited because this new position is something different for me – I wake up every morning SO pumped to work.  And it's a part-time, work-from-home position, so it allows me to continue to spend most of my efforts focusing on my son.  And it's the perfect combination of everything that I love – empowerment of women, triathlons, social media.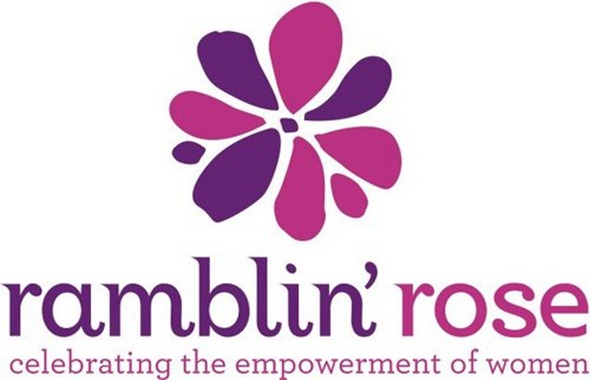 I'm Ramblin' Rose's new social media consultant.  Ramblin' Rose is an AMAZING women's triathlon series in the North and South Carolina area.  We put on six triathlons between May and October:
South Charlotte – May 5, 2013
Raleigh – May 19, 2013
Rock Hill – July 14, 2013
Winston-Salem – August 18, 2013
Charlotte – September 22, 2013
Chapel Hill – October 6, 2013
You guys know that I LOVE triathlons. The best thing about Ramblin' Rose is that it's designed as a true beginner's triathlon.  Most of the events involve a 250 yard pool swim, a 9 mile bike, and a 2 mile run.  Our participants finish in 45 minutes to 2 hours, and we have women of all ages, sizes, and athletic abilities participate.  The atmosphere is very supportive and fun.  It really is a celebration of life!  (I did a Ramblin Rose triathlon back in 2011.)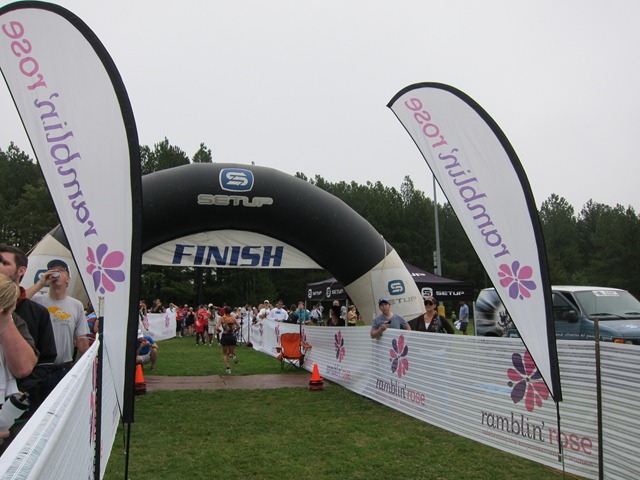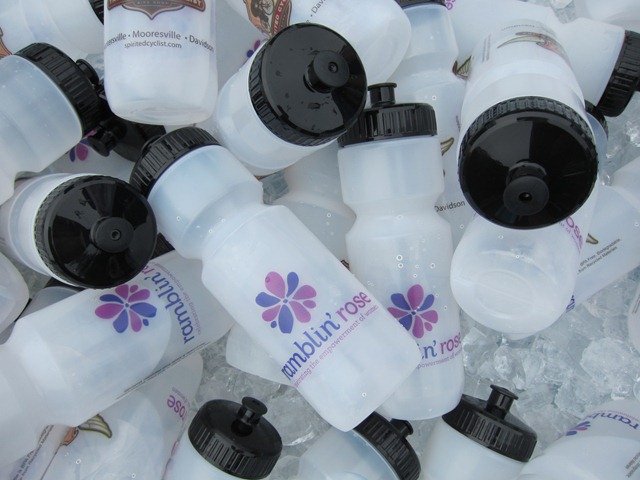 My absolute favorite thing about Ramblin Rose is how many mothers and daughters do the event together.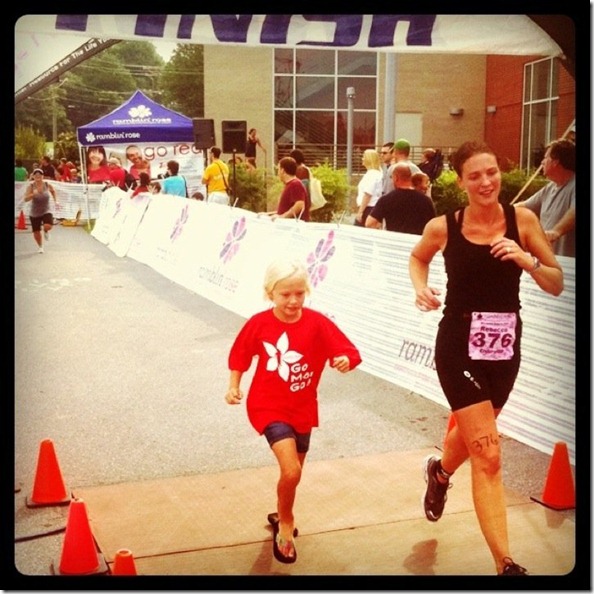 As Ramblin' Rose's social media consultant, I'll be working at the events and promoting the race series across major social media channels.  Even if you don't live in the Carolinas, please consider following us because we'll be posting loads of inspiring stories, interesting tidbits, and handy triathlon tips!
Some of these channels are just getting off the ground, but hang tight!  We'll be up and running soon.
The other project that I'm organizing is our new Blogger Ambassador Program.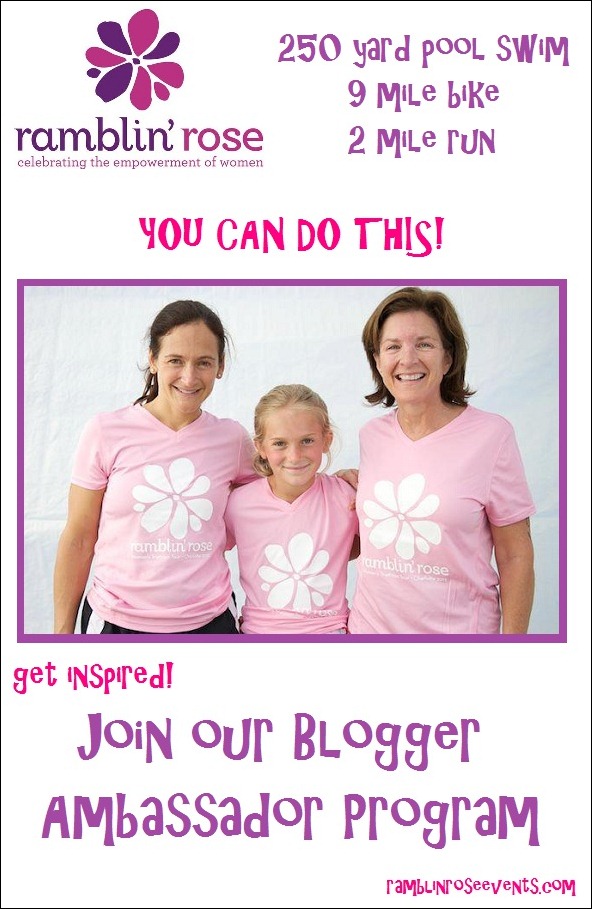 Are you a blogger in the Charlotte, Rock Hill, Raleigh, Winston-Salem, or Chapel Hill areas? I'd LOVE you to join our blogger ambassador program. We're looking for inspiring and engaging women who want to 'tri' Ramblin Rose and spread the word about our incredibly empowering events. Your positive attitude matters more than your blog's reach, so whether you're just beginning your blog or have an established audience, please contact me at caitlinjboyle@gmail.com for more information.
I'm thrilled to be part of a team that's focused on encouraging women of all ages and sizes to be active and healthy.  My favorite thing about Ramblin' Rose is that it's about having fun and accomplishing something amazing.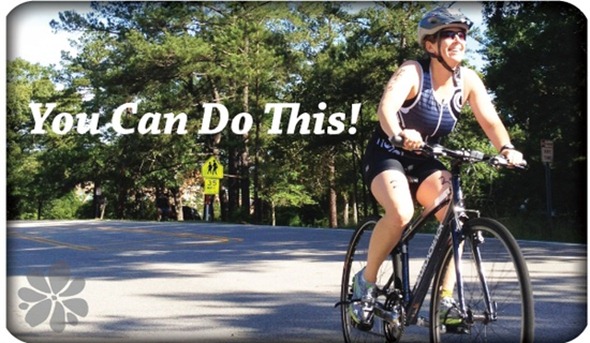 I also can't wait to share more behind-the-scenes peeks at what it takes to put on an event series like Ramblin' Rose with you all!
So – I guess you can add officially Ramblin' Rose to my twisty list of jobs!    I'm excited for what the future holds.
What jobs have you held?  What was your favorite job?  And what is your dream future job?