While I was away on business, spring disappeared.  It's summer now in Charlotte! GREEN everywhere!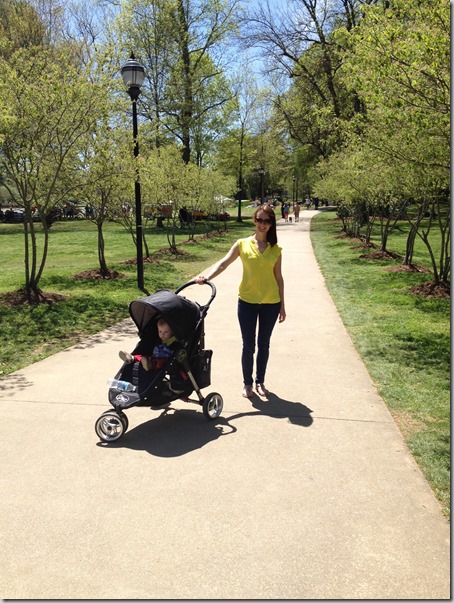 Where was I?  I was in Northwest Arkansas for the last two days.  Well, actually, I spent Thursday night stuck in my layover city – my second flight was delayed until the next morning due to weather.  I was just thankful that I managed to secure a hotel room near the Atlanta airport for a glorious stretch of sleep between 2:00 AM and 6:00 AM…  And then I finally made it to Arkansas with just an hour to spare.
A large quantity of caffeine later, I was ready to rumble!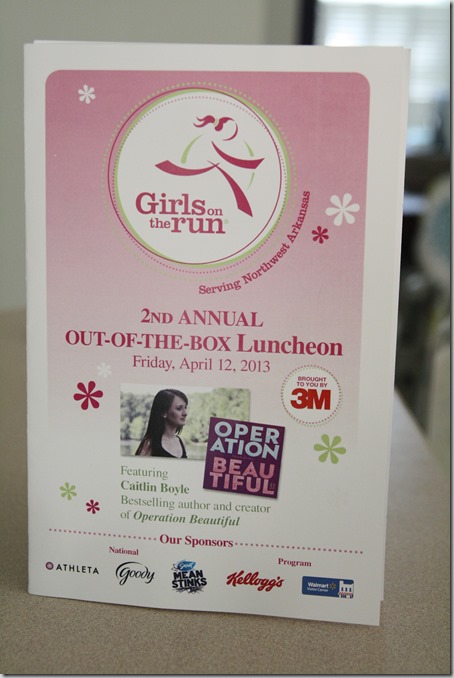 I was in Northwest Arkansas to speak at the local chapter's Girls on the Run fundraiser luncheon.  GOTR is this incredible after-school character development program for elementary and middle school girls.  After 12 weeks, the season culminates in a community-wide 5K experience.  The Husband and I used to coach (but stopped when we had the baby), and I miss it terribly.  It was wonderful to be surrounded by the GOTR spirit again (and do a few enthusiastic cheers).
My speech focused on the power of positive words.  I said that we often think action is the most important thing, but there is no positive action without positive thought.  If we want our children to grow up to be strong, healthy, confident men and women, we must work on being positive role models – not just in our actions, but in our words.  That doesn't mean we have to pretend to be perfect or always happy, but we should try to always treat ourselves as we would a friend.   It's a simple but powerful concept.  Treat yourself as you would a friend.
Afterwards, I met up with some of the local GOTR girls and we wrote Operation Beautiful notes!  3M (the maker of Post-It) donated a lot of product.
(One of the GOTR lessons focuses on running your own pace – not trying to keep up with your friends if that's not the right speed for you.  I thought this misspelling was the cutest thing ever.)
One short night of sleep later (I can't wait to go to bed super early tonight!), I was back in Charlotte.  Kristien and Henry took me immediately to the park so we could enjoy the fabulous summer weather.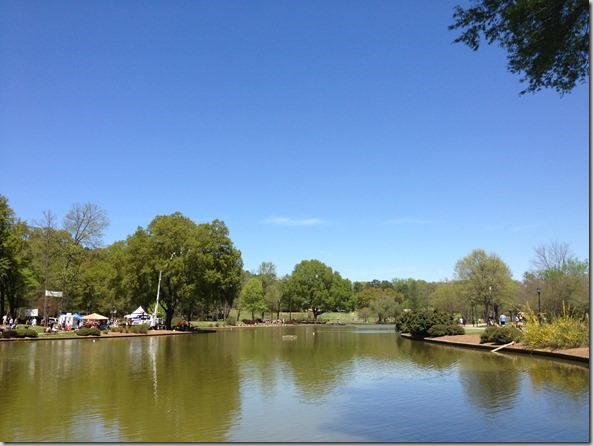 And the swings, but of course.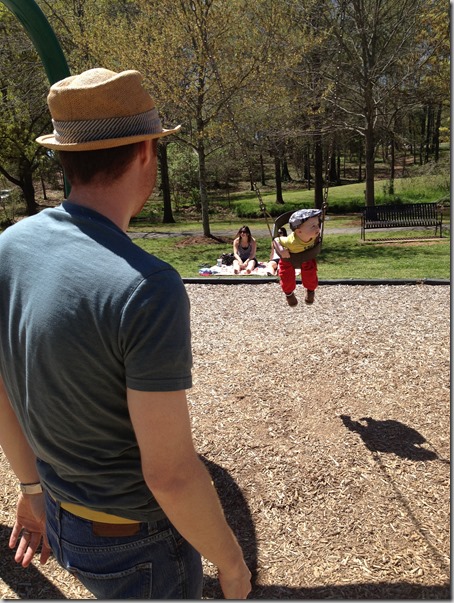 And now… I present to you – the healthiest meal I've had in 48 hours.  So over the stress of traveling!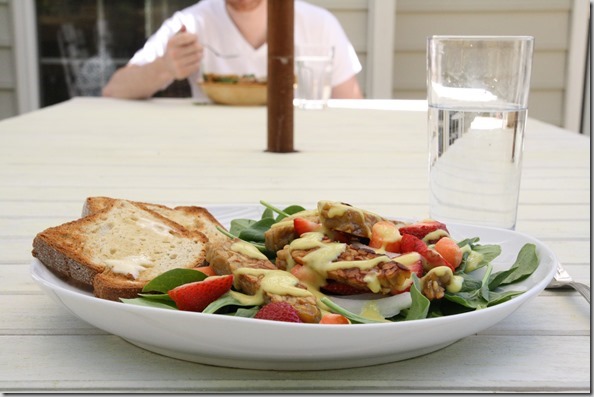 Grilled tempeh, spinach salad, onions, carrots, strawberries, and honey mustard dressing.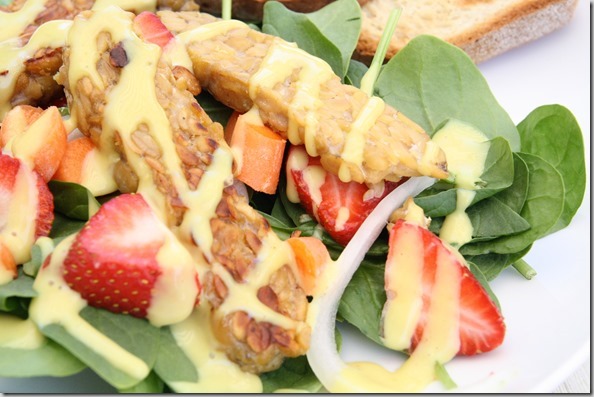 It hit every single tastebud spot, but the very best part was that I ate it with my two favorite guys.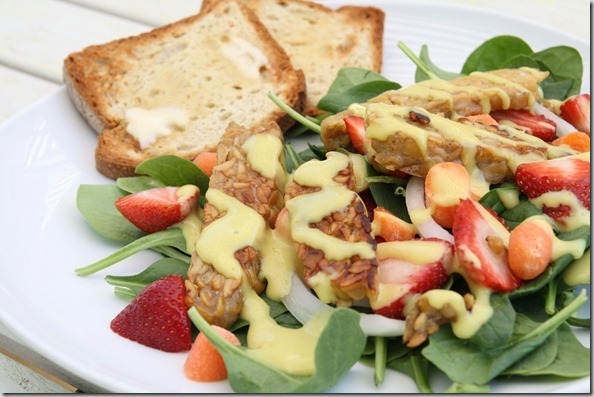 It's good to be home!
How was your week?