Organization for the win!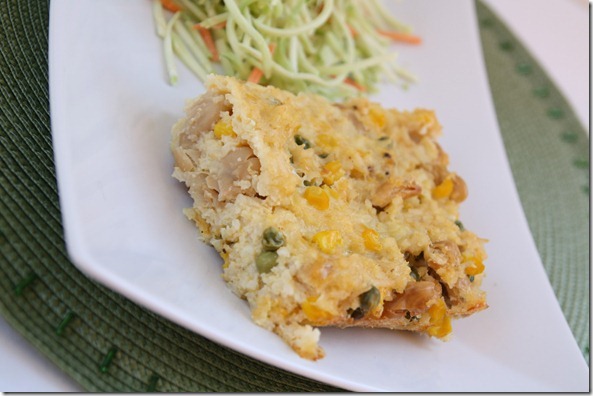 Lately, I've been really great about prepping healthy lunch – boiling eggs for a salad the night before, slicing veggies when I get home from the grocery store.  But dinner – oh, dinner.  Dinner is another story.  One night this week, I had ice cream and French fries for dinner (it was awesome and fast but that's about it).  So I felt mighty proud of myself for preparing this casserole in advance.
We closed the clinic at nearly 8 PM, and it was wonderful to come home to a meal that was delicious, filling, and… you know… not comprised primarily of sugar.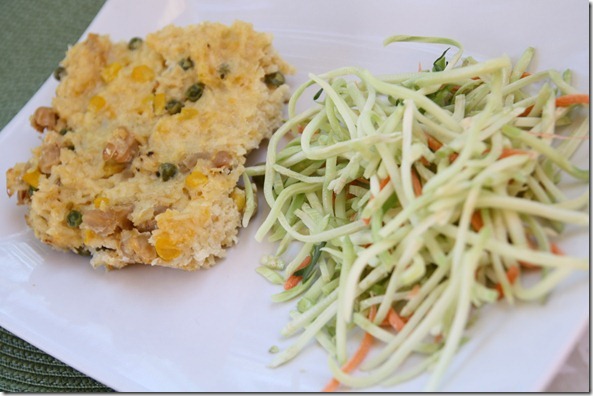 Casseroles lovers everywhere, rejoice!  It was tasty enough that I went back for seconds.
Cheesy Casserole (based on my Santa Fe Casserole, which is also a winner)
Ingredients:
1 can white kidney beans, drained and rinsed

1/2 cup canned sweet corn, drained and rinsed

1/2 cup frozen peas

3/4 cup milk

1 and 1/2 cup brown rice, cooked

2 eggs, beaten

1 and 1/2 cup cheese, shredded (I used a Mexican blend because that's all I had, however, I think this would actually taste even better with a Italian blend of white cheeses)

1/4 tablespoon salt

1/2 tablespoon pepper
Preparation:
Heat oven to 350 degrees and spray a casserole dish with non-stick spray.

In a large mixing bowl, mix together all the ingredients.  Pour mixture into casserole dish.

Bake casserole for 25 minutes or until center is firm.

Let cool 5 minutes and serve.

Enjoy!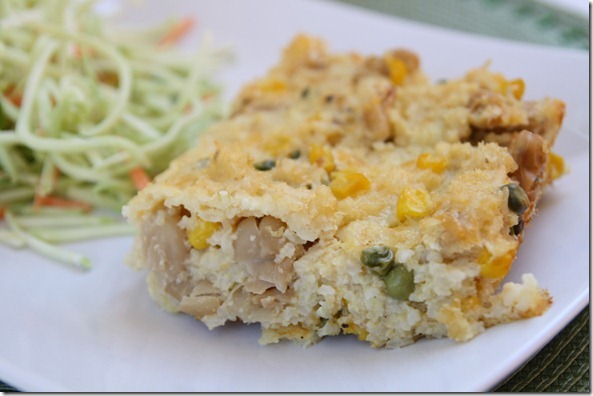 I snuck a quick pool session into my day, too.  I have to say that the Gympact iPhone app has been WONDERFUL in motivating me to go to the gym.  I wanted to blow off my swim, but the knowledge that I had $5 at stake made me go (here's how Gympact works).  I was in and out of the aquatic center in 35 minutes (I swam 1,000 yards).
Side note:  I am really sore after last night's prenatal yoga (pregnancy misconception #234 – prenatal yoga is 'easy').  The back and front of my legs were burning this morning.  Am I the only one who ends up stretching herself out after yoga class?  Am I doing something wrong? (This used to happen to me back in the pre-baby days, too.)  Am I just trying too hard?  I'm naturally flexible and sometimes end up pushing myself farther than I should go, given the fact that I rarely practice.  Yogis, please show me the light.
My grand plans for tonight include watching Grey's Anatomy and eating popcorn. In a horizontal position, of course.