I want to begin this post by saying thank you for all the discussion, feedback, and interest in The Naked Face Project.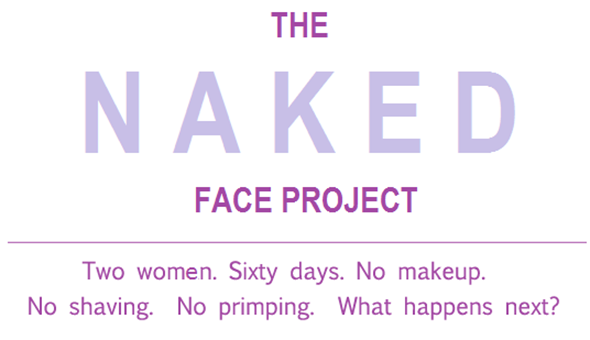 One thing I really want to clarify is that I'm not trying to make larger generalizations or buy into stereotypes about how other women (and men) view or should view their own Beauty Habits.  This Project was never about that.  Everyone views life through the lens of their experiences, and that's really all that I can write from – my perspective.  The Project itself was designed to reflect what it would be like for Molly Barker and I give up our own habits; if you were to do a similar Project, it may look completely different.  Thus, these posts will really just reflect my thoughts about my experiences with giving up my old Beauty Habits (and I'd like to reiterate that I don't think these Habits are inherently bad or evil – I'm more concerned with why I do certain things).  I hope that, through this immersion, I can come to a deeper understanding of the intention behind my choices.  I wish that the comments section can be a place of conversation for other people to share their opinion and thoughts on their experiences, too.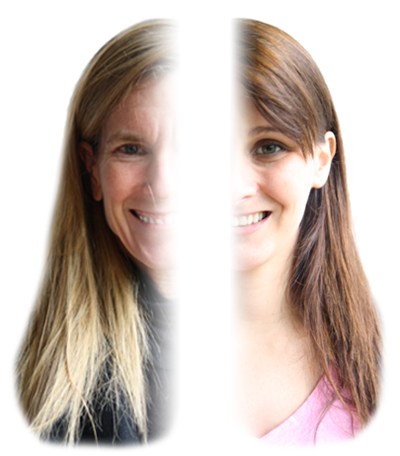 I'm two days in to no makeup, no shaving, and no primping, and I must say… It's pretty nice. I'm one of those people who'd like to be a minimalist but always end up with so much damn stuff.  And now, I've cut my 'beauty regimen' from this…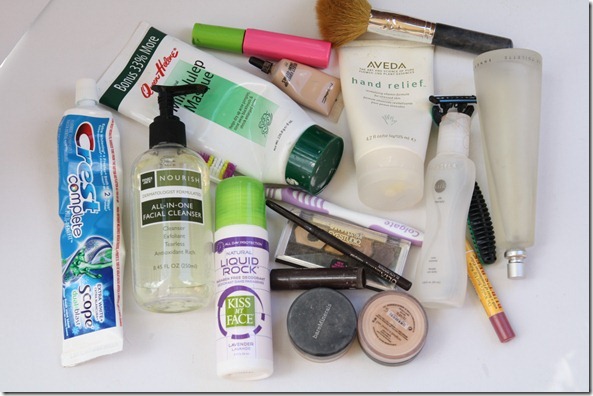 … To this!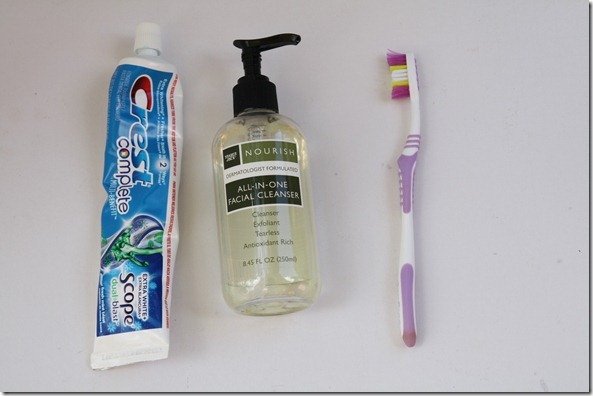 It's freeing. So much more time in the mornings.
Many of you have asked what the weekly The Naked Face Project posts will look like.  I think there was a concern that it would be a bunch of pictures of my hairy legs and pits, but never fear – it's not.  I'd really like to format it similar to my pregnancy post updates, in which I discuss a certain topic every week.
One thing I noticed in reading through the hundreds of amazing comments on the initial The Naked Face Project post is that people of you said things like…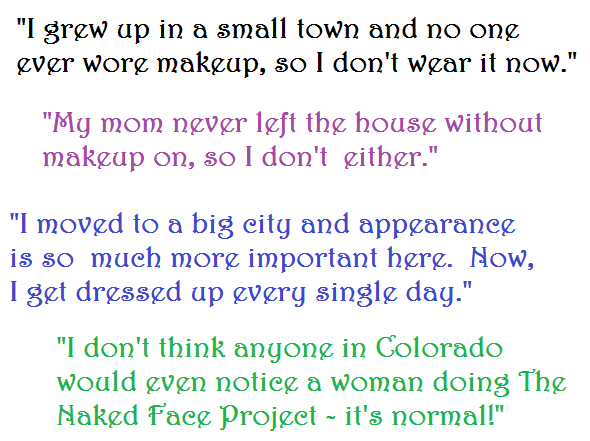 All of these remarks about how location and upbringing influences Beauty Habits really got me thinking about how my own childhood, as well as how my birth city, profoundly impacted the way I think about 'what women like me should do.' 
Before I started to blog, I generally hung out with one type of person.  But because of blogging, I've had the opportunity to meet (or read about) a lot of really cool people with vastly different religious, political, and social views.  In my own life, I've observed that what I think is 'normal' is largely influenced by what my family or peers think is acceptable.  I made vast generalizations about how most people must view premarital sex and drinking because everyone in my social circle held the same view.  When I started to get to know more people who actually waited until marriage or had never gotten drunk, I realized – WHOA!  There are many ways to approach life, and not everyone has the same social norms that I do!  I think our social norms about Beauty Habits work in a similar way – sure, there are overarching 'American' views and powerful media influences, but a lot of why we act the way we act (or don't act) comes from our social circle.
MomHTP is the best mom in the entire world.  Truly, she's my best friend, and we talk every other day.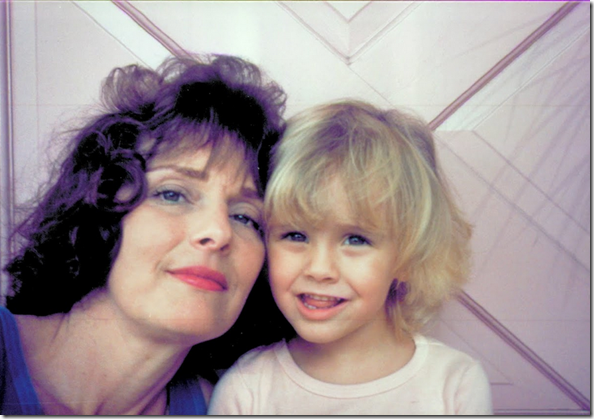 My mom was born and raised in tiny Oak Ridge, Tennessee.  Her mom (my grandma) was widely regarded as one of the most beautiful women in town (she was an actual beauty queen).  She was smart and sassy, too.  Unfortunately, I never got to meet her because she died of cancer when my mother was my age.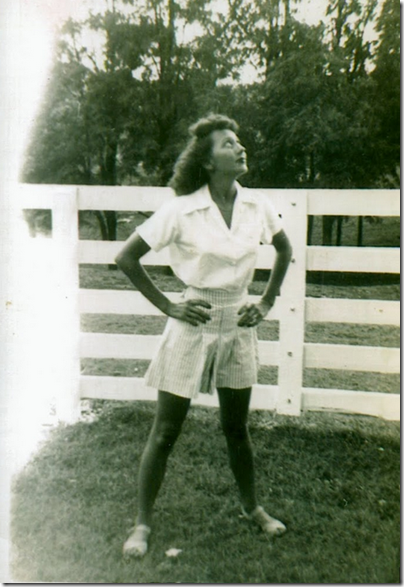 My grandma – and the atmosphere of the 1950s – heavily influenced my mother's Beauty Habits.  Being 'a lady' was of the utmost importance.  Mom recently told me that grandma had her in a padded bra "as soon as it was appropriate."  Grandma wore pretty, feminine clothes and makeup.  Even today, my mom is always well-dressed with a full face of makeup on. 
In turn, my mom influenced my Beauty Habits.  Every morning, I'd watch her do her makeup at the dining room table (better light in there!) before heading to work.  In many ways, I don't think my mom thought she really had a choice on whether she could not wear makeup at work – she worked at a large corporation where 'old people' frequently got squeezed out by younger workers.  My mom felt a lot of pressure to appear younger and attractive (as a side note, a reader passed along an interesting New York Times article about how coworkers perceive a woman as more competent if she's wearing makeup).  As a result, my mom was careful to maintain Beauty Habits like makeup, hair dying and styling, and fashionable clothing.  I, of course, idolized my mom, wanted to be just like her, and subsequently copied her behaviors.  Plus, I enjoyed bonding with my mom over shopping and salon trips (among the wide variety of other, non-beauty things we did, like bike riding and going to the movies).
My Beauty Habits were further cemented by my hometown.  I was born and raised in Miami, Florida.  I lived in the city until I was 18 and moved away for college.  There are strong stereotypes about Miami, and I have to say that I found most of them to be true – so many of the people that I grew up around in Miami were very focused on image, appearance, and wealth.  In my world, plastic surgery was normal – even for teens.  There was a lot of pressure to look 'dolled up,' very tan (especially hard when you're a white girl), and show skin.  All of my friends bought into this lifestyle, so I did, too.  For the most part, I've subconsciously carried it with me ever since.  Speaking of the pressure to look tan, it was only six years ago that I stopped 'fake 'n bakin' and learned to embrace my natural skin color (and slather on the sunscreen). 
I do have to say that growing up in Miami wasn't entirely bad.  Miami taught me to be very accepting and open to people of different nationalities, races, and sexual orientations.  It made me much more politically conscious.  And it made me appreciate warm weather. 

My social circle's Beauty Habit beliefs aren't necessarily or completely wrong… it's just the way we do things.  We wake up, we shower, we brush our teeth, and we 'put on our faces.'  These Beauty Habits are in my history, my blood.  I don't really understand the intention behind why I do certain things because, for me, it's just automatic (so many of you have said you do this or that because 'it's fun' – for me, it's routine!).  But it's interesting for me to step back, observe, and think about the history behind my choices.  Just considering my lineage and the influences behind my choices have been eye-opening.
Why do you do engage in certain Beauty Habits?  Are you mimicking people in your life or choosing to go against the status quo?
PS -  You can read Molly's entry for Week 1 of The Naked Face Project here.