If you do not live near a Trader Joe's – well, let's all bow our heads for a moment of silence.  You see, TJ's is the most amazing grocery store ever.  Ever.  While it doesn't have an insanely wide selection, TJ's is my favorite place to shop because 1) the prices are very competitive; 2) there are many organic, gluten-free, and vegan options; and 3) their packaged products are super tasty. (Side note:  I realize there's some controversy over TJ's product sourcing – specifically tomatoes – but there's lots of other things that the company does well.)
Anyway – here are my favorite products from Trader Joe's.  Most of our cart is filled with fresh produce, but it's hard to say no to all of the goodies from TJ's!
Hummus – TJ's has so many great flavors of hummus, but my favorites are the plain organic, white bean with basil, and horseradish.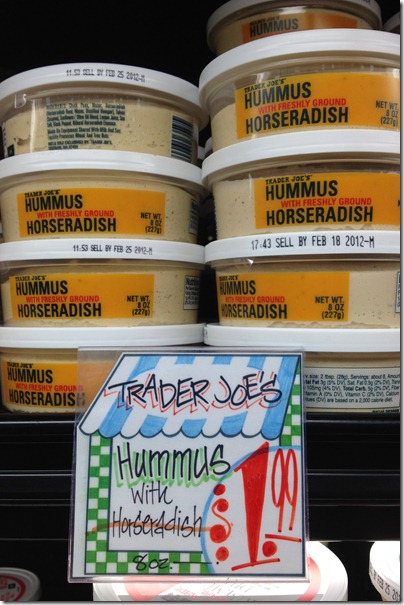 Nuts – I love the roasted and lightly salted pumpkin seeds, but my absolute favorite is the Sesame Honey Cashews (there's also Sesame Honey Almonds).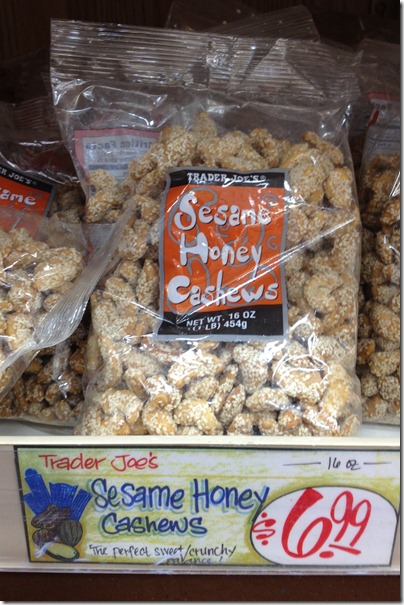 Greek Yogurt – The vanilla flavor is my favorite!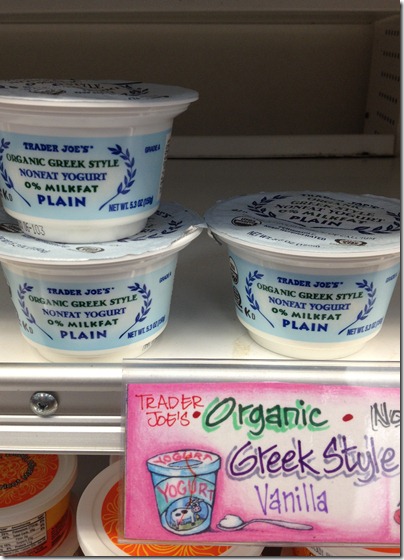 Rolled Oats – I use this type of rolled oats (which are gluten-free) to make oatmeal.  This oatmeal is also the type that I eat raw with yogurt.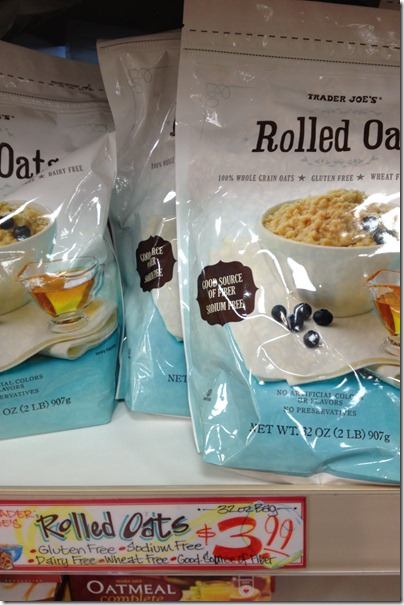 Lemon Pepper – A new find!  This pepper has a built-in grinder and is so flavorful, especially on stir-fries.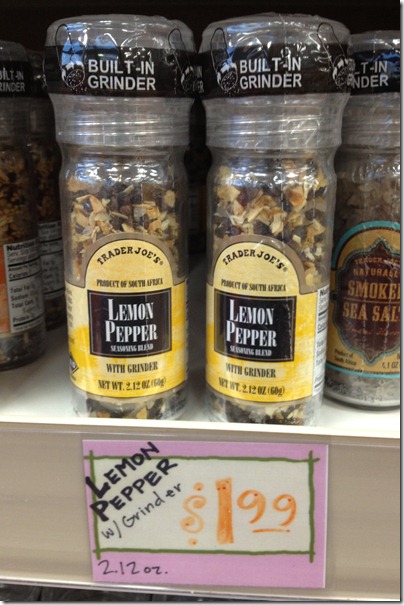 Sour Cream and Onion Corn Puffs – Another new find.  This stuff is like eating air.  Delicious air.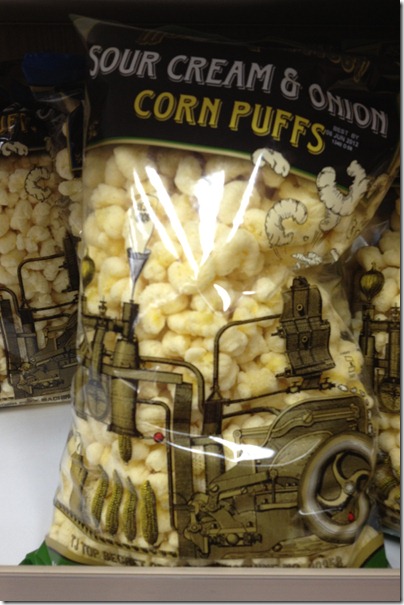 Sauces and Dips – I love the Curry Simmer Sauce.  This sauce is vegan, lightly flavored, and tastes wonderful on potatoes.  I also like the Black Bean Dip.  Other favorites:  Salsa Verde and Corn Salsa.
Nut Butters – TJ's has a whole rack of nut butters, but my favorite one is sunflower seed butter.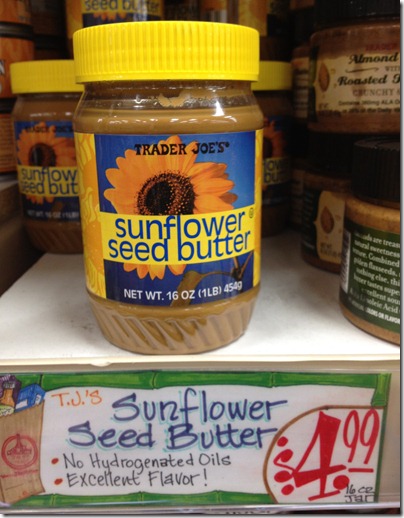 Sweet Treats – Here's a mind-blowing combination:  salted caramel sauce with mint chocolate chip ice cream.
Tasty Frozen Items – Of course, TJ's is famous for their frozen foods and meals.  My personal favorites are the potato fries, black bean enchiladas, organic brown rice (a lifesaver for busy work weeks), and Chana Masala.
Personal Products – TJ's shampoo and conditioner work well, but my favorite items are both of their face washes (especially the tea tree oil one) and the body wash.
Smoothie Fixins – I always pick up several bags of organic frozen raspberries, blueberries, and strawberries.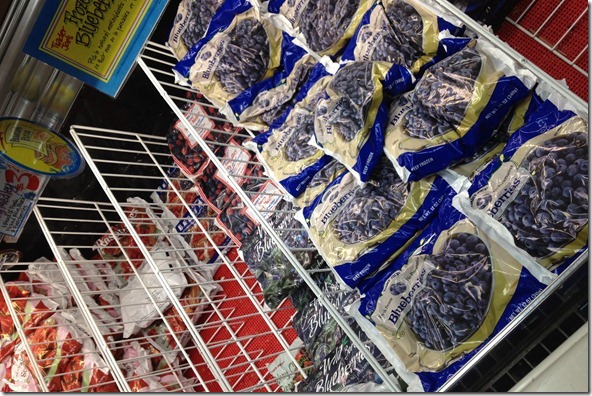 Doggie Treats – Maggie and James go CRAZYBALLS over these Chicken and Brown Rice sticks.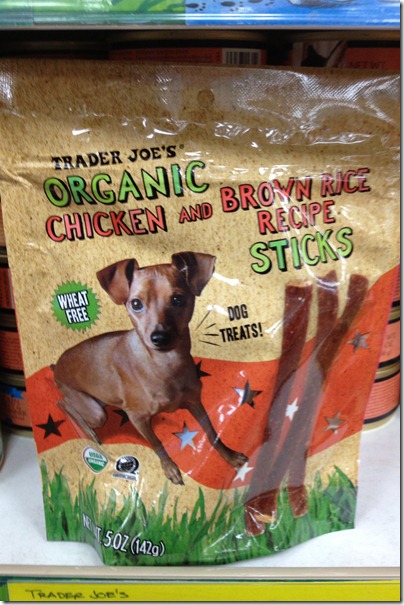 See? There's something for everyone at Trader Joe's!
So – now it's your turn.  What's your favorite item from TJ's?