Today is our three year wedding anniversary.  When I began to blog, this was actually a running/wedding planning blog called See Bride Run (most shortsighted blog name ever).  I can't believe that three years has passed since the Husband and I tied the knot.
What I Learned After 1,000 Days of Marriage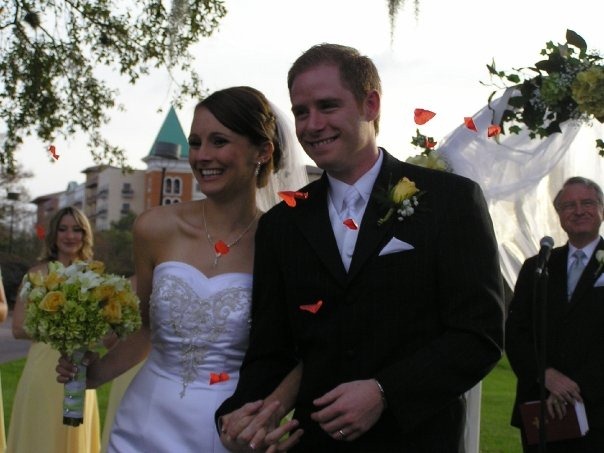 What the Husband Learned After 1,000 Days of Marriage
After our wedding, we went on an incredible honeymoon to Napa Valley and San Francisco (Honeymoon Recaps Part I, Part II, Part III, Part IV, Part V).  Instead of registering for gifts for the house (we had already lived together for two years by our wedding and didn't need a toaster!), we registered for honeymoon activities at SmartHoneymoon.com and lived like a King and Queen for a week.  Best idea ever.
I want to go back and do it all over again!
I made the Husband breakfast in bed this morning, per our tradition (we swap who's on kitchen duty):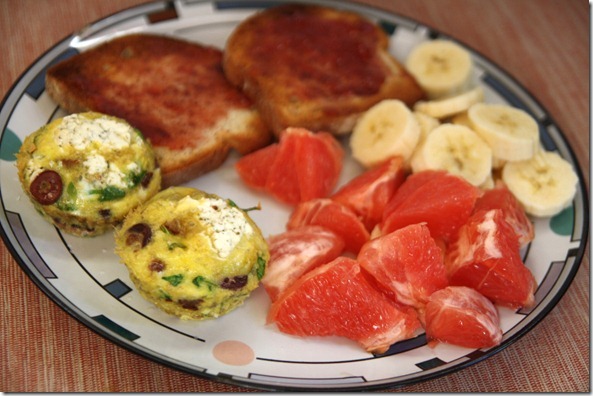 I made yummy mini quiches with arugula, olives, vegetarian sausage, and goat cheese, but the recipe wasn't perfect. I'll tinker it and post it soon!
And then the Husband unwrapped all of his presents… We didn't exchange Christmas presents and opted for bigger anniversary gifts.  It looked like a gift wrapping bomb went off in our bedroom; I think I went a big overboard with gifts…. I'm still waiting for my gift!  He said I have to wait.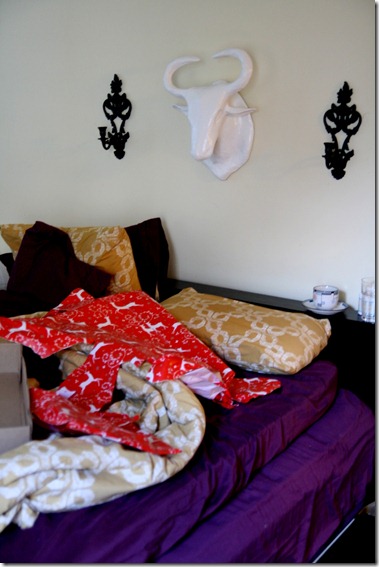 What I've learned after three years of marriage:  PATIENCE!  Ha.