A new year, a new chance to start paying down our insane insurance deductible.  Hah.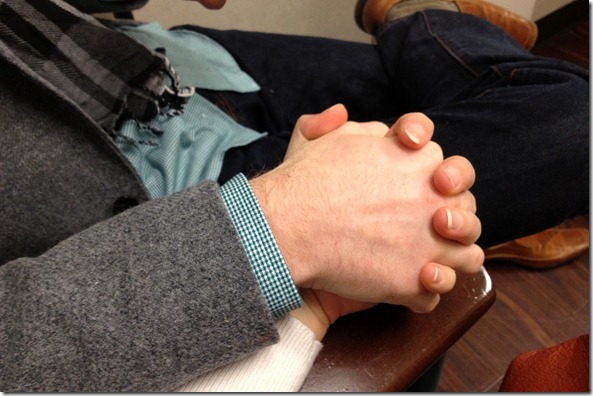 We purposefully scheduled a baby doctor appointment on our anniversary because it seemed like a fun way to celebrate.  The only time I want to go to the doctor!  (Plus, the Hus knocked me off my feet by giving me a beautiful pair of earrings as we waited for the midwife to come in – what a guy.) 
We are still 'shopping' for a OB/GYN, but I think we found a practice that we really like and are more in line with our thought process about natural birth than our previous doctor.  We got to listen to the heartbeat; the big anatomy ultrasound is in two weeks. 
On the way out, I was mesmerized by a beautiful frozen water fountain…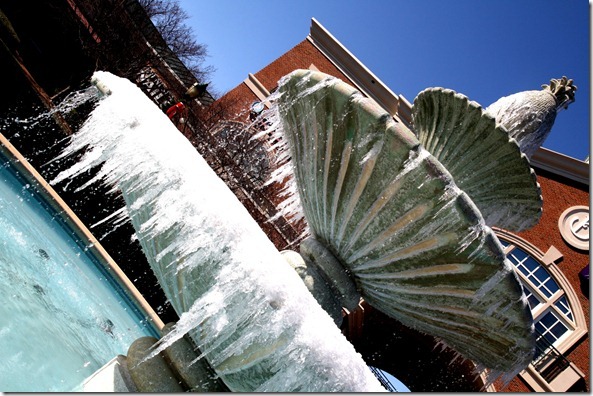 So mesmerized, in fact, that I didn't see the huge patch of thick ice on the ground and slipped and fell.  I bashed my knee, elbow, hip, and camera.  I was sure the baby was okay, but I was bleeding everywhere.
We went back into the office to tell them about the ice and get Band-Aids, and they insisted on listening to the heartbeat again for safety's sake.  So we got to listen to the baby twice!  It was kind of a nice surprise.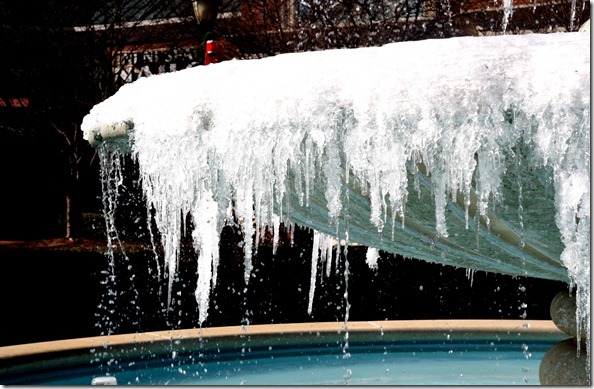 See, even bloody knees have a silver lining. 

We discovered the BEST Indian restaurant in all of Charlotte – the Blue Taj.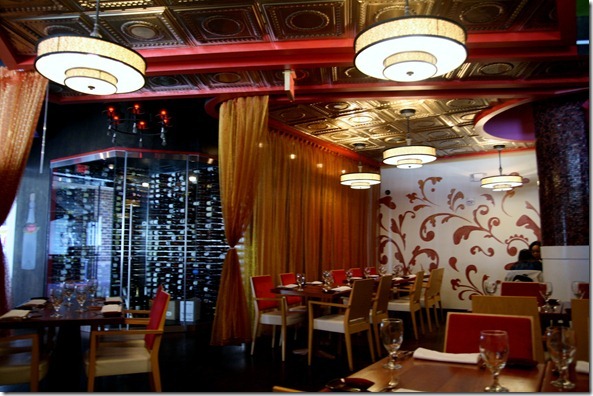 Starter was a salad.  The restaurant is testing dressings and asked me to try two and share my opinion.  The darker dressing was a spicy raspberry dressing, and the lighter one was a strawberry and ranch version.  Spice all the way!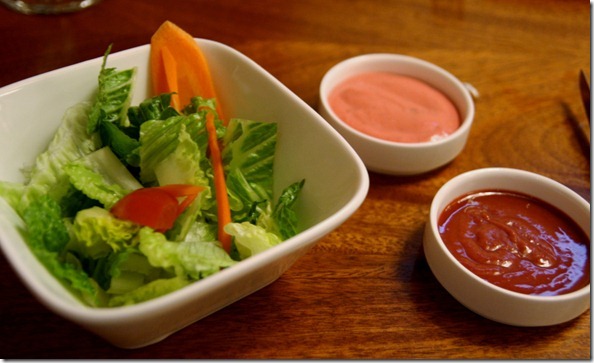 We split two entrees: Vegetable Korma (mixed vegetables cooked in creamed cashew sauce and garnished with nuts) and Vegetable Kozhambu (vegetables in a Tamilian-style curry sauce).  Both were so ridiculously tasty.  We practically licked the bowls clean.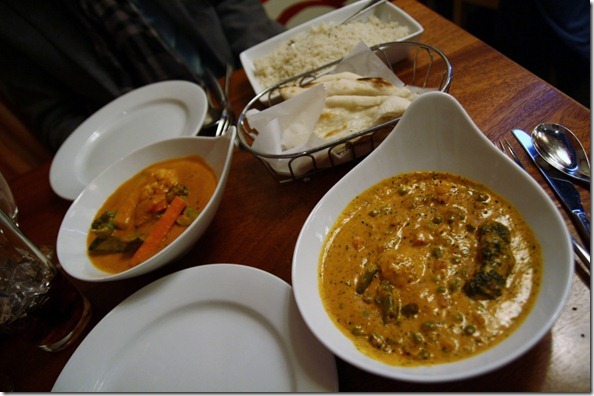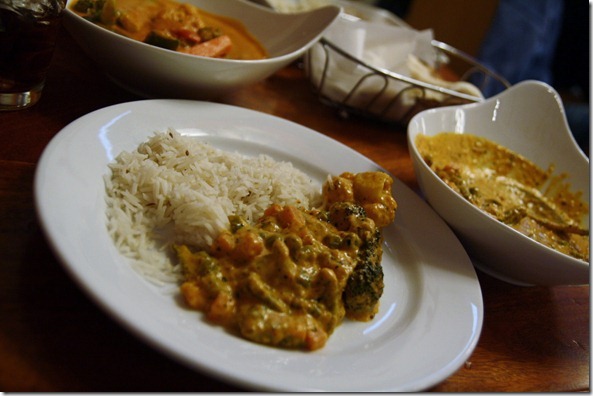 Thought of the Day:
"To laugh often and much; to win the respect of intelligent people and the affection of children; to earn the appreciation of honest critics and to endure the betrayal of false friends. To appreciate beauty; to find the best in others; to leave the world a bit better whether by a healthy child, a garden patch, or a redeemed social condition; to know that even one life has breathed easier because you have lived. This is to have succeeded." – Ralph Waldo Emerson