I've been clawing my way back to long distance running.  I got up to 9 miles tonight!  Slow but steady.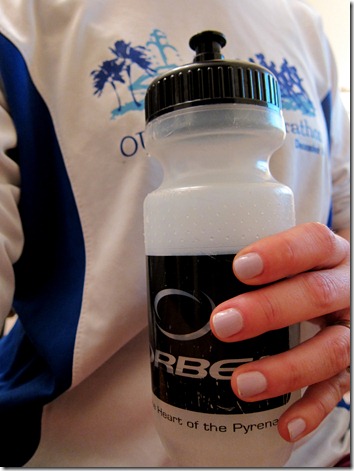 I haven't done long runs in so long that I'm making rookie mistakes.  I know better, I swear!
I used to have longer runs down to a T.  I knew what to eat before, during, and after.  I always drank enough water.   I stretched right away. 
But the last few weeks of half marathon training – with a 8 and a 9 miler – has totally tested me!  I forgot to bring a water bottle last week, and this week, I completely forgot to bring fuel.  I'm definitely at the point that I need to eat something in the middle of my run.  At least in the form of Gatorade, but especially in the form of Gu or Shot Bloks.
One thing I did do right – I had a running buddy!  I hate running long distances without a buddy.  Thank goodness for Nicole.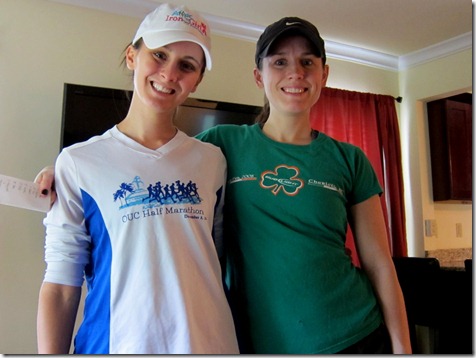 #codependent
We finished in 1:40, an average pace of 11:11, which was similar to last week's pace.  I'll take it.  We usually start doing walk/run intervals after Mile 6. 
Another rookie mistake:  I had the wrong type of fuel before running.  Let me tell you – rice cakes, hummus, and herbed goat cheese burps do not taste good.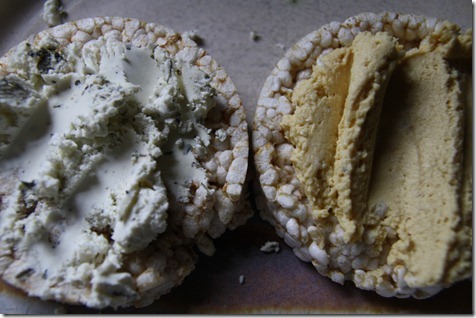 Post-run fueling was much more effective!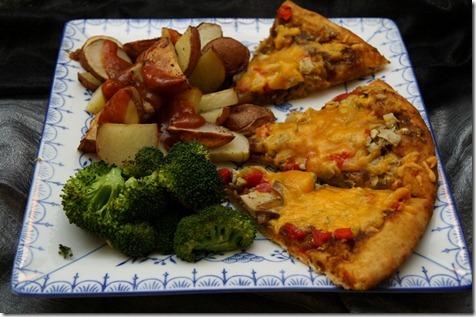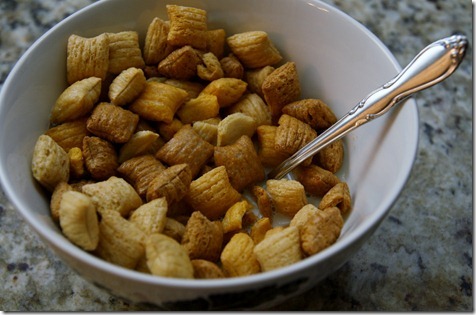 And two chocolate-covered brownie bites.  I'll share the super easy recipe tomorrow!
Long runs are about more than the actual workout. How do ensure you perform strong and recover quickly?