You may have noticed that, about 5 weeks ago, I went from swimming three times a week to nothing.  Nada.  Zero.  Zilch.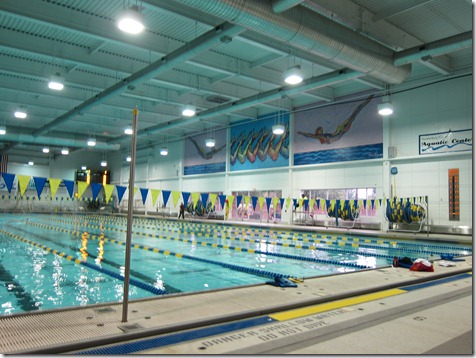 But don't you worry – because I'm JUMPING BACK IN!
In my defense, my 5-week long swim hiatus wasn't my fault.  My pool's HVAC needed to be repaired so they shut down the entire Aquatic Center for over a month.  Very traumatizing.  They gave me the option of swimming at the YMCA but I am not a fan of the YMCAs in Charlotte.  So I just took a break.  However, I really missed jumping into the chilly water!  And feeling like my workout was play, not work. 
It's been so long that I couldn't even quickly locate my goggles and cap.  I think they're buried at the bottom of my tri bag, which is buried in the back of my closet.  I wore my back-up goggles and a race cap instead.  Oh yeah.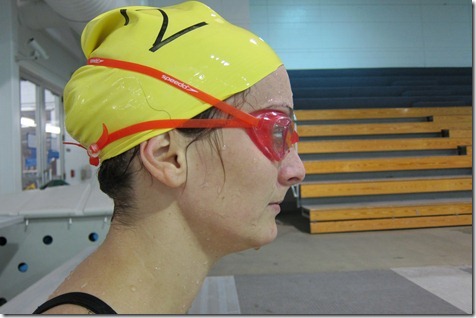 Unfortunately, I had a killer headache (dare I say it may have been a little migraine?  I've never had a migraine but all the symptoms – light and noise sensitivity, facial numbness – were there).  Ugh.  Exercising seemed to help, but I only got through 800 meters of my planned 1,000 meter workout.  I'll take it, considering.
Many people have asked if there's a typo on my training plan, as I've got two sprint triathlons this week.  It's not an error – I'm actually doing a tri on Saturday and Sunday.  Yes, this is slightly insane.  But tri season is almost over in Charlotte, and I'm praying I'll be 'indisposed' next summer, so I want to jam in as much tri time as I can.

The sprints are relatively short – barely adding up to an Olympic triathlon when combined – and I'm only planning to 'race' the first one, so I'm sure I'll be fine.  It will be interesting, though!
Random side note: My friend Bethany bought me a silk scarf in Thailand and I have been wearing it non-stop.  With completely inappropriate outfits.  Like pajamas, swimsuits, and running gear.  It's so soft.  I cannot take it off.
It's just one of those days, kids.
Pre-swim snack of goat cheese + rice cracker: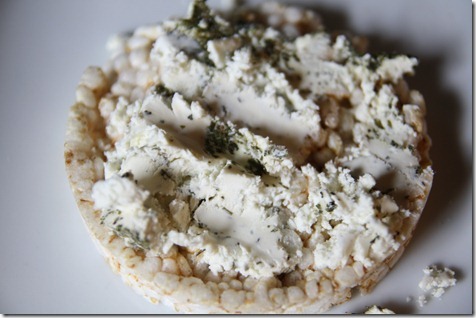 And post-swim casserole… More Santa Fe!  Such a great meal for busy weeks.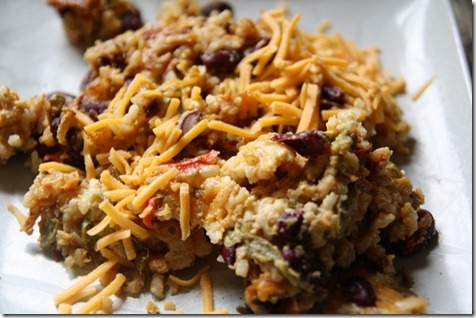 This post was chock full of randomness, huh?
Off to the first Girls on the Run session on the day!  Black scarf not included.