After my 7.0 mile run, I was quite happy to explore the MacDonald Bath Spa pool and spa area! But I forgot to pack my bathing suit so I was stuck walking around in my sports bra and running pants. 🙂
My favorite part was the indoor/outdoor heated pool. It is REALLY cold in Bath right now – on the cusp of snowing – so the hot pool felt wonderful, even outside!
The hotel has several "spa rooms," which are all different temperatures – some hot, some cold!
The Ice Room was literally FREEZING! I didn't stay in for long! 🙂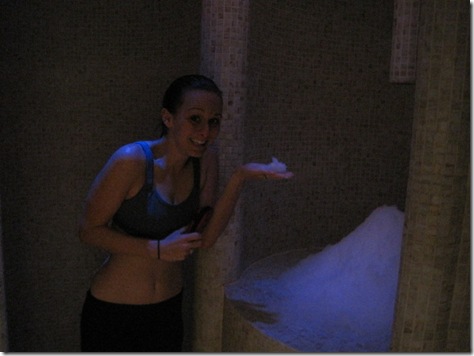 But my favorite was the Salt Infusion room, which drizzled hot salt water on you and sprayed eucalyptus into the air.
We felt very relaxed after our mini spa experience – wish we could've gotten massages, but this vacation is expensive enough! 🙁 Can't have it all!
After changing, we headed into town for LUNCH!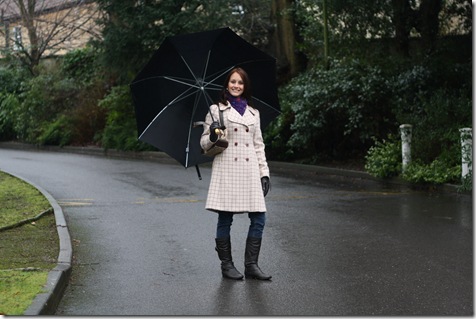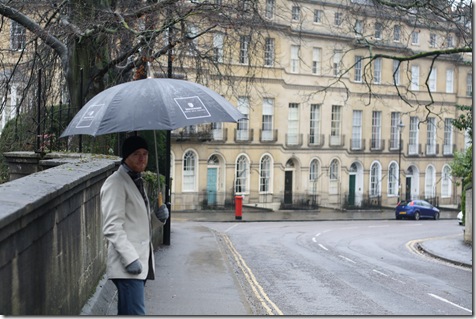 Did I mention it won't stop raining!? It is SO COLD in England.
We tried to go to Demuth's last night, but they were booked solid. We wised up today and made lunch time reservations – lucky we did, because they were all full AGAIN! It's a popular place, and it's easy to see why.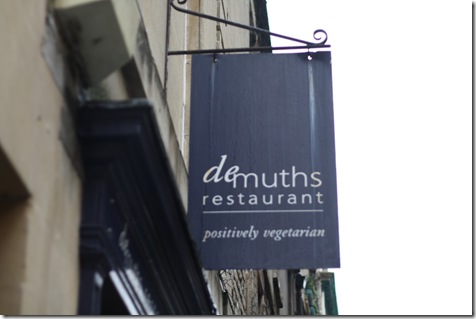 I was in vegetarian HEAVEN!
Do you know how liberating it is for a vegetarian to go to a restaurant and be able to eat ANYTHING on the menu?! I love it!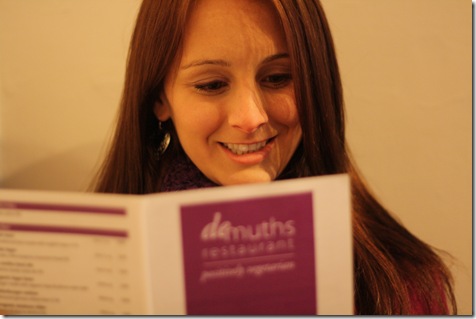 We ordered the Labna and Lavash to start, which contained "yogurt feta and spring onion labna balls rolled in fresh herbs and seeds with chargrilled artichokes, pickled beetroot & lavash sesame pita bread."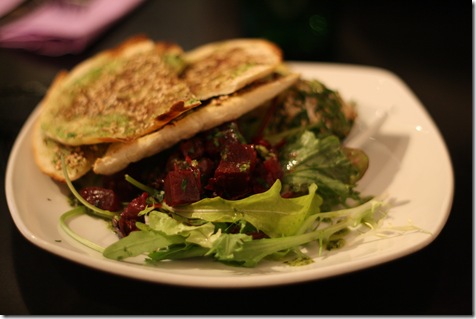 And we split the Christmas Roast, which contained "a timbale of nuts, roasted parsnip and sun-dried tomato, served with sweet root vegetable mash, roasted potato wedges, onion chestnut & sprout gravy, and cranberry & apple relish."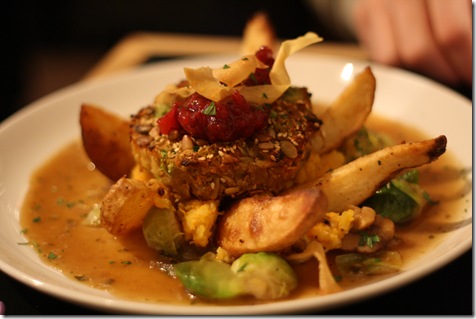 I can't even put into words how amazing Demuth's was. The food was flavorful, light, filling, and satisfying. The Husband said, "Please quote me on the blog when I say this was the best vegetarian food I have ever eaten, ever."
Food-gasm faces:
I want to go back for DINNER!
We split this Pear Cider: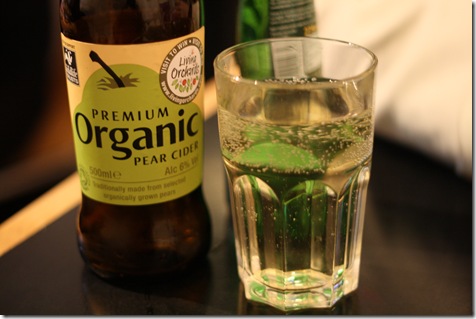 After lunch, we walked through the rain to the Roman Baths, the big tourist attraction in Bath (hence, the town name!). Hot water at a temperature of 114 degrees rises at this natural hot spring at the rate of 1,170,000 litres per day! The Romans built a temple, bath house, and other structures at the site in 60 A.D.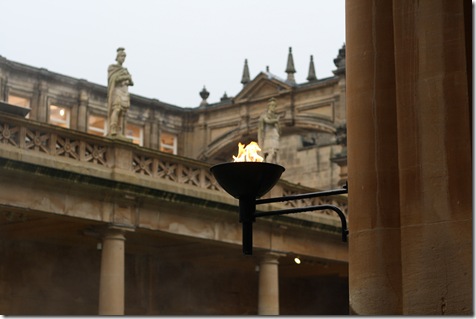 We took an audio tour so we could learn more about the site's history:
There were so many neat artifacts in the museum. It's amazing to think that things like gold coins, rings, letters, and other odds and ends can survive 1,900+ years in the ground!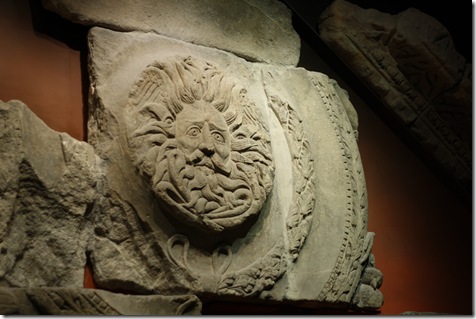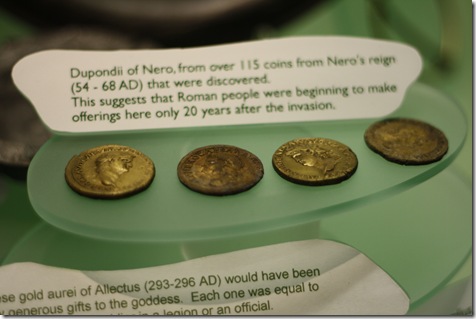 After that educational experience, we grabbed some chocolates from a local fudge shop and popped into Starbucks to warm up! I had a latte and a little of the fudge and chocolate covered marshmellow: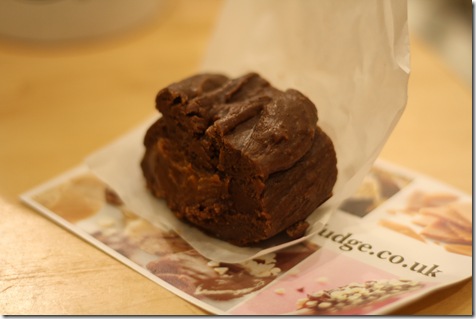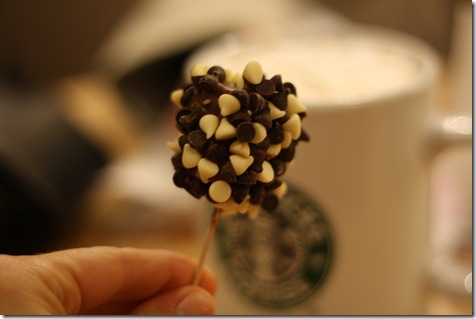 Whew! Quite the long post. 🙂 We are doing so much each day and having loads of fun.
Now, we're off to do a mini pub crawl (which might become a major pub crawl; only time will tell) and eat dinner at an Indian restaurant. I'm not crazy for curry, but the Husband REALLY loves it. 🙂 Hope it's good!