How to Buy a New or Used Bike:
Here's my tips on how to buy a bike.
How to Shift Gears:
Shifting Gears (Without Falling Over)
How to Pack a Road Bike for Travel:
Take it apart, and then put it back together.
The Gear and Gadgets Every Cyclist Needs (or Wants):
Cycling is an expensive hobby to get into, but relatively cheap once you make the initial investment.  There are some things you HAVE to have to start, and other items that can wait.  I don't have many of the 'wants' let because I'm cheap! 🙂 If you know of anything that should be added to the list, please e-mail me at seebriderun at gmail dot com or comment on any post.
Here's a list of the gear and gadgets every cyclist needs (or wants).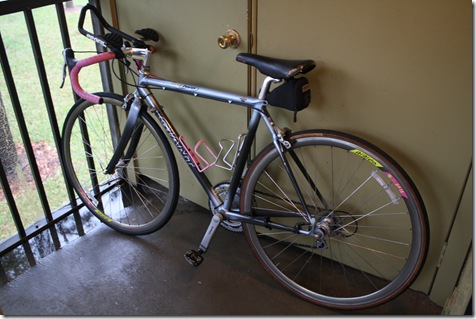 NEED:  A helmet!  You can buy a nicer, more comfortable helmet at a bike shop, but the $20 helmets at Target or WalMart work just fine.  Make sure it fits you properly (it should come down your forehead and be snug), and adjust the straps so it's tight.   Here's why you should replace your helmet if you're ever in a light crash, like I was during my triathlon.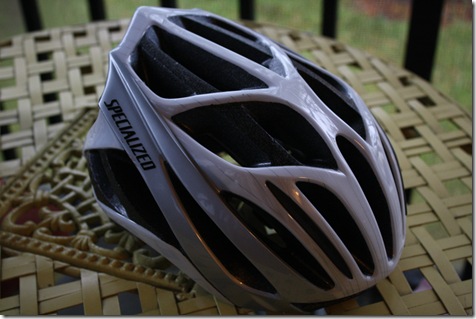 NEED:  A tire pump.  You should probably put air in your tires every other time you ride them.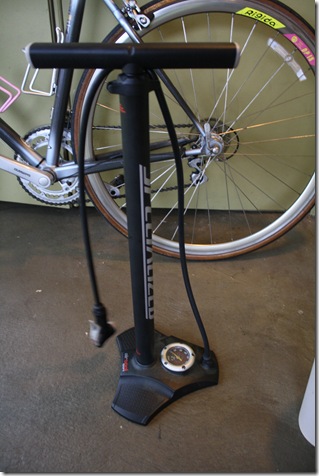 NEED:  A gear box that attached to your bike, under your seat.  Don't cheap out and get one that Velcro's to the top.  It will fall off!  Look for one with a plastic component and clips in.
NEED:  A flat repair kit.  You'll want a spare tube, pump, and tire levers.  An emergency pump like the one shown here is enough to inflate a tire in a pinch.  The first time you try to repair a flat, it might take 30 minutes or more.  But you get better at it!  Here's how I learned to change a flat.   You can keep your repair kit in your gear box.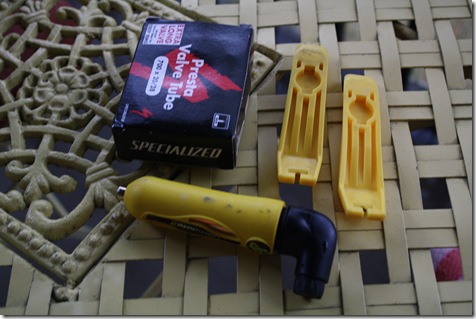 NEED: Gloves.  I thought about putting these under "wants," but they are necessary.  They keep your hands comfortable AND protect you when you fall (and yes, you'll eventually fall).  My gloves are from Aerotech designs.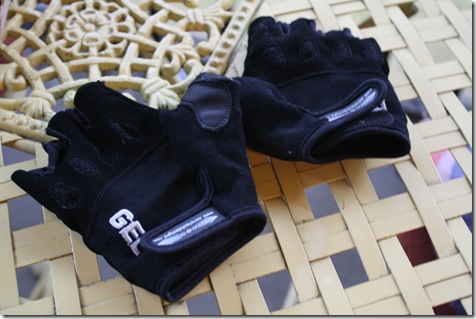 NEED:  Padded bike shorts.  You absolutely NEED padded shorts.  They look silly, but you will thank me later.  Here's a review I did of my Aerotech shorts.
NEED: Sports sunglasses.  These are a need because they serve two functions: sunglasses make it easier to see, and they protect your eyes from flying gravel and bugs.  I got shatter-proof (VERY IMPORTANT) sunglasses at my grocery store for $17.99.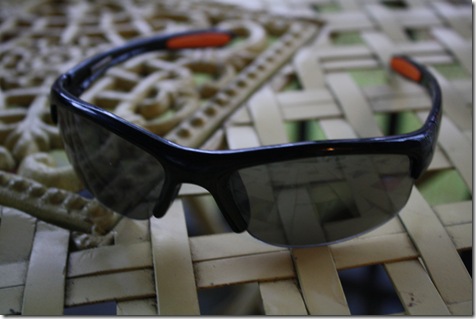 NEED:  Multiple water bottle cages.  Most bikes only come with one cage.  You'll want to buy and screw in a second cage so you can have 2X the water on longer rides.  Cages are only $5 or so.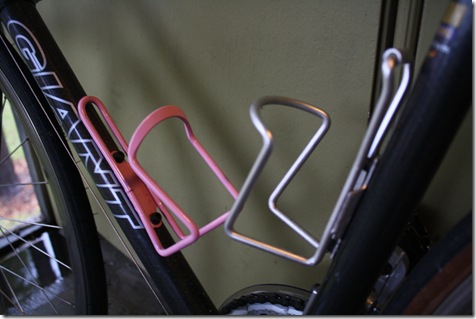 And here are the WANTS…
WANT:  Drop handlebars and aerobars.  I personally feel like drop bars (the pink ones) as a "need," but I know many entry-level road bikes come without them.  Drop bars are great because you can change positions.  Aerobars (the "profile" bars) allow you to rest lower on the bike, thus increasing your speed.  They also take weigh off your arms when you need a break.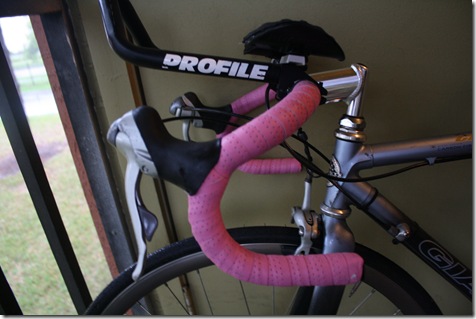 WANT:  Clipless/Clip-In Pedals and Shoes.  Instead of riding in sneakers, invest in a pair of clip-in pedals and shoes so you are actually attached to the bike.  It is more comfortable and allows you to pedal harder and faster.  Here's how I learned to use clip-in's.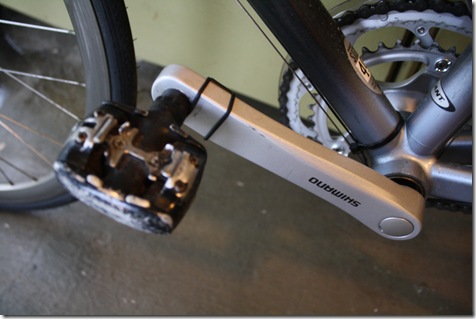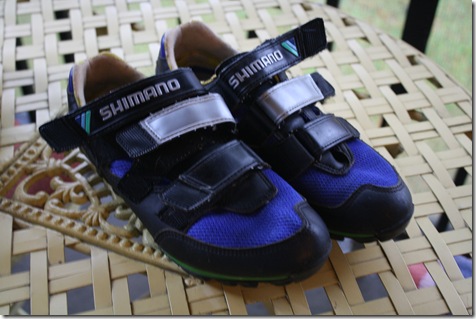 WANT:  A bike computer OR a Garmin 305 or similar.  You need some way to track your distance and speed, don't you?  Because you'll be going SUPER FAST!!!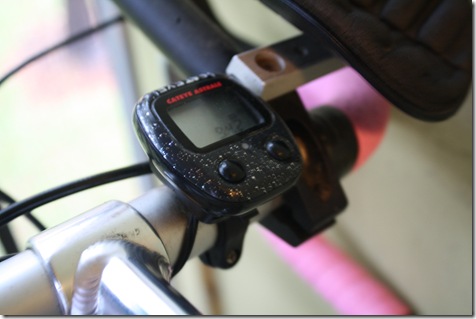 Other gear to invest in:
A light if you'll be riding at dawn or dusk.