All of the sudden, fall swept its way into Charlotte. I'm sure we will have a few more 95+ degree days, but this weekend – oh, the weather was blissful. It was so wonderful to be outside.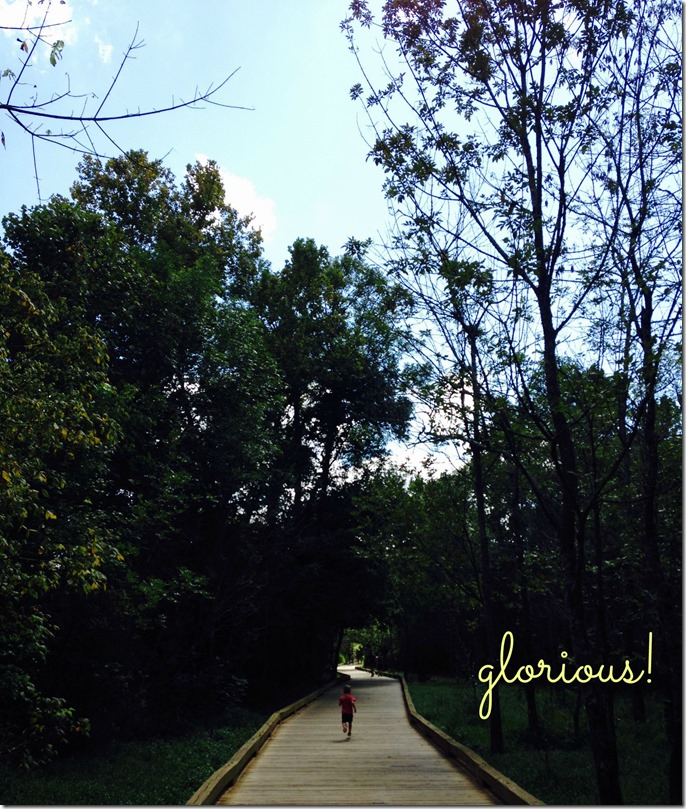 I got outside for a 3 miles stroller run. I haven't pushed a stroller on a jog in forever, and I definitely forgot how hard it is. 3 miles felt like 10!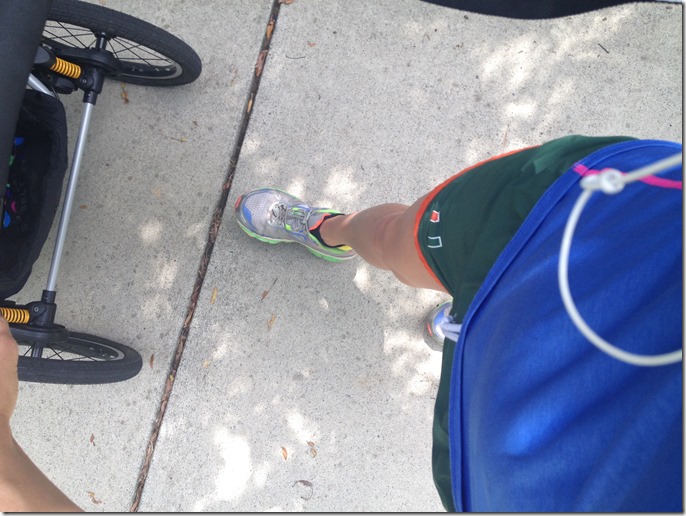 Claire had a blast (Henry was eating lunch with the Husband). She laughed and laughed whenever I started to run after each walking break – it was sooooo cute that I turned off my music just to listen. If that's not motivation to stop walking and start running, I don't know what is!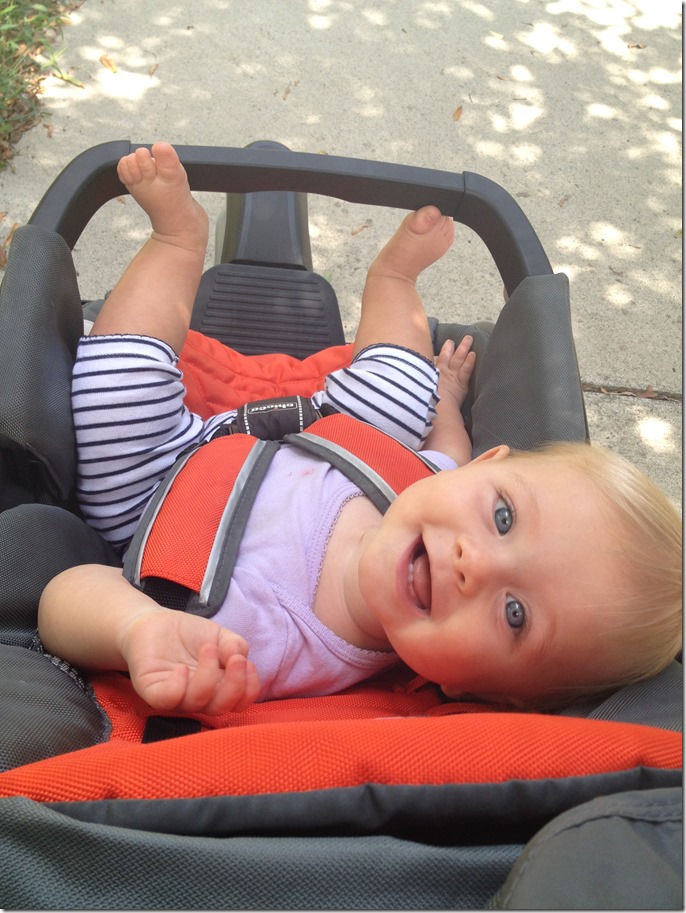 Oh, those baby blues. And those little teeth! I see #3 popping through the top…
Food highlights of the weekend included: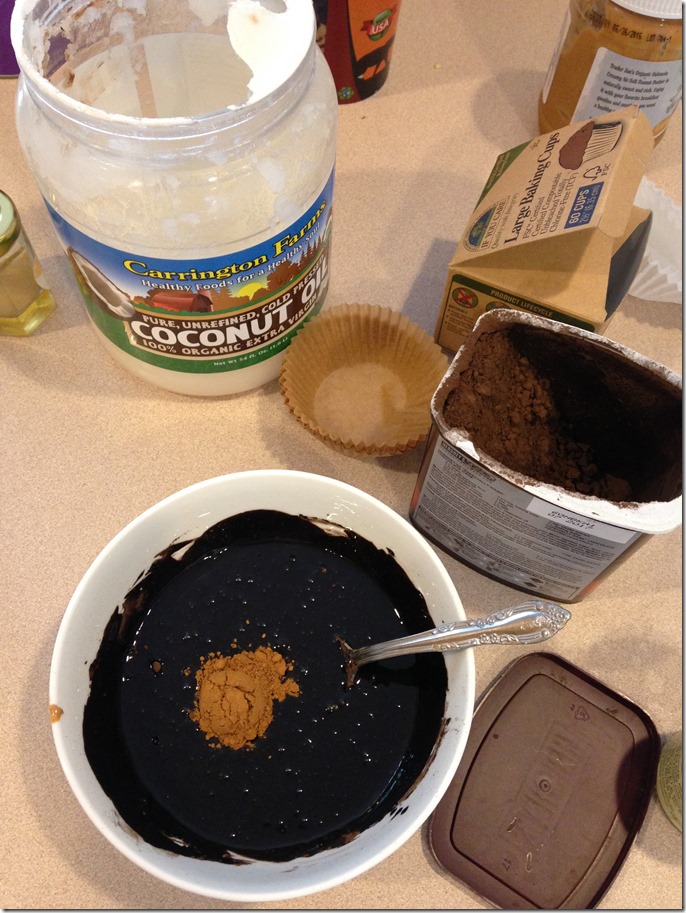 Chocolate Oil Chocolate (obviously, the whole family is totally addicted and we make a new batch every night or two)… The variations are so endless. I made this match with Pumpkin Pie Spice <—DIY Recipe (about 1.5 teaspoons), a dark cocoa, and no chia seeds and it BLEW MY MIND. Oh man. I want some more just typing about it.
Also – Celtic Sea Salt on top before freezing!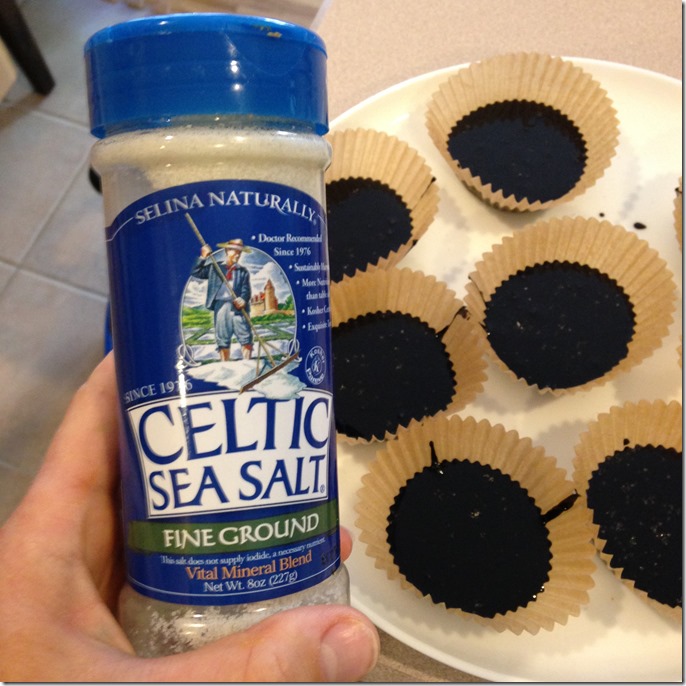 I also munched on this delicious tasting plate. This is my new favorite combo for a snack…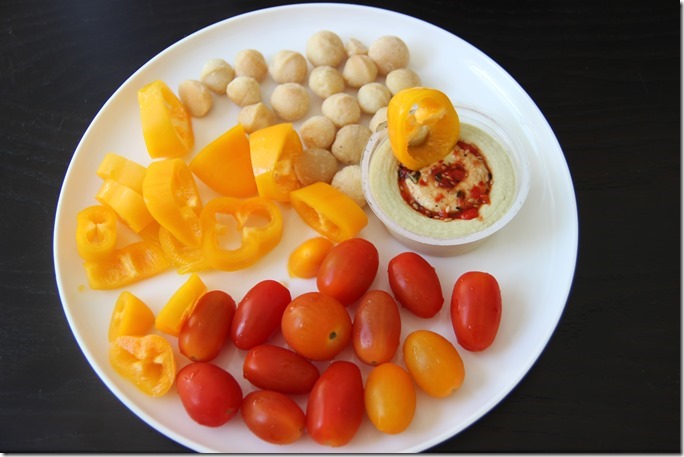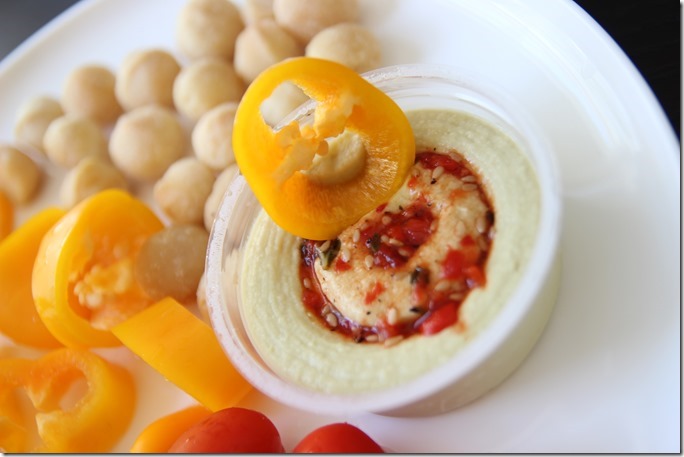 And a wonderful Sunday breakfast of a onion-y frittata with potatoes and strawberries. Yum.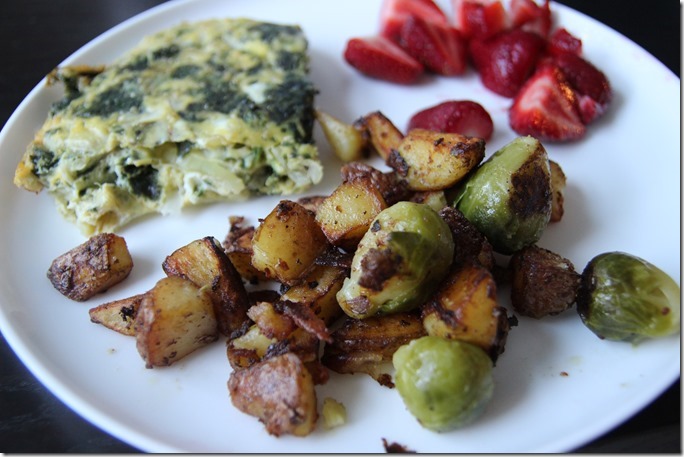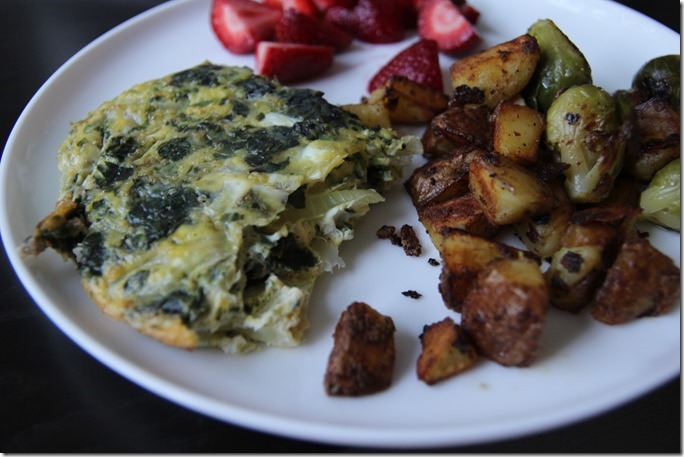 I have been rockin' at eating plants lately – go me!
I leave you with a cute animal picture of the two furry boys. <3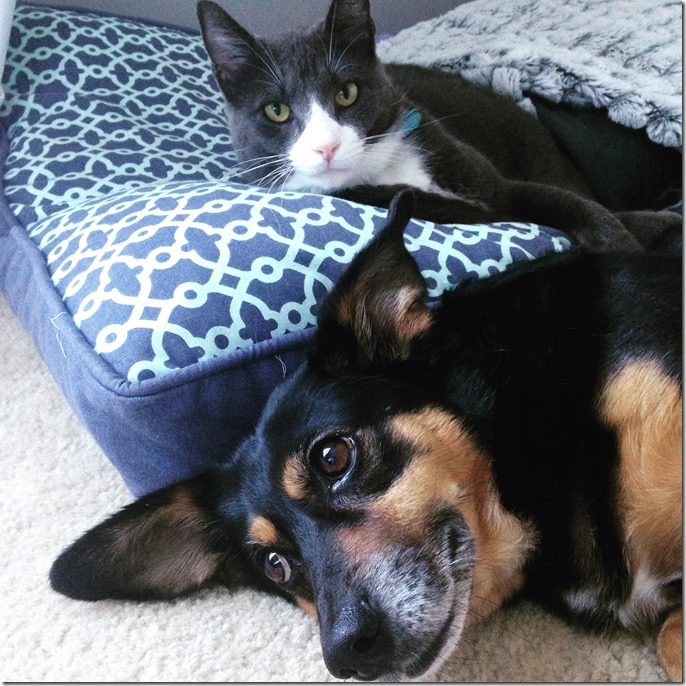 And a HAPPY MONDAY. May your week be joyful and productive!