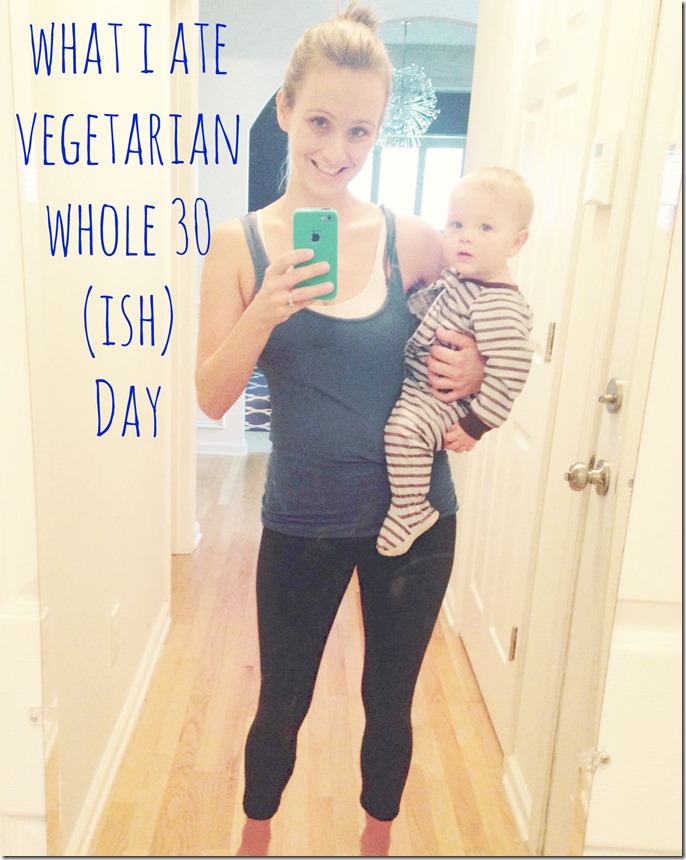 I've written two posts on Vegetarian Whole 30 (here and here, definitely recommend reading them if you want to know more – Vegetarian Whole 30 is NOT regular Whole 30). Lots of people requested a "day in the life" wrap-up of eats on the plan, so here you go. I ate Vegetarian Whole 30-ish on Sunday and photographed everything (you'll see why I say "ish" later).
Well, actually, you'll see some of the "ish" right away – I had coffee with half and half and Stevia. On Whole 30, I drank my coffee black or with coconut milk (the actual stuff in a can, not the processed creamer).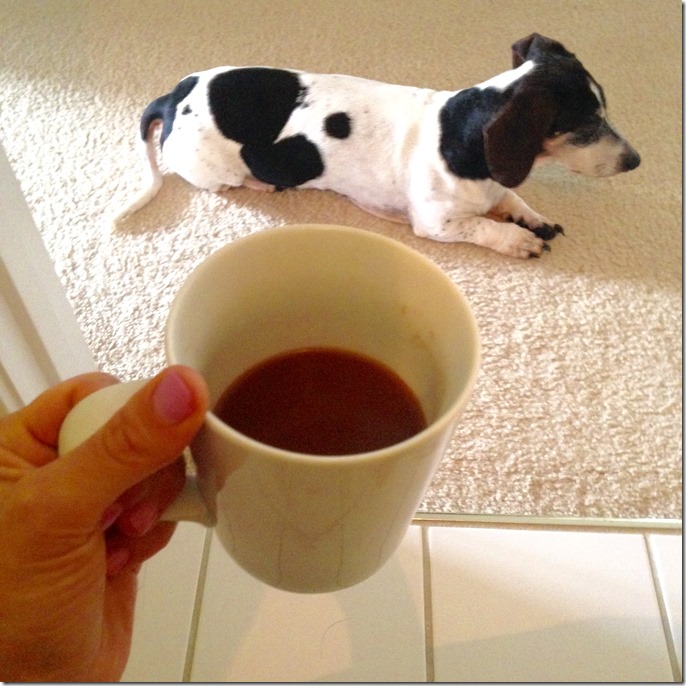 As a side note, I try really hard to drink a glass of water BEFORE I start chugging coffee every morning.
Breakfast: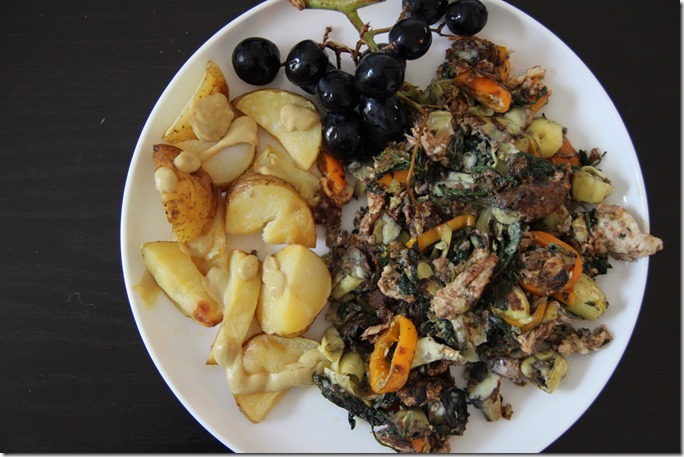 This was a scrambled mess of three eggs, peppers, onions, spinach, and artichoke hearts. I love artichoke hearts in eggs! Plus grapes and roasted potatoes with mustard. Another thing I liked about Whole 30 was it encouraged me to eat bigger meals.
Snack: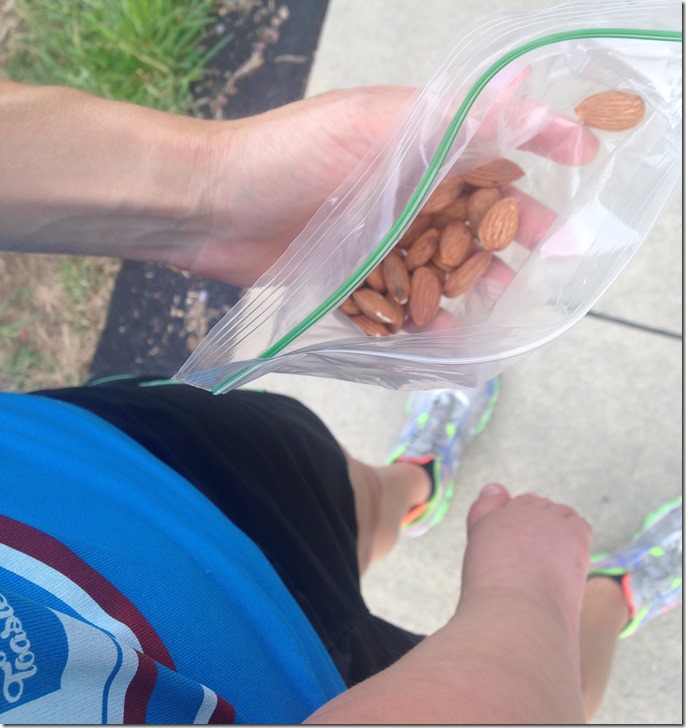 Official Whole 30 rules is against snacking, but I can't do that with workouts. I had some almonds after my workout – I did 2.0 miles of speedwork followed by some lifting.
Lunch: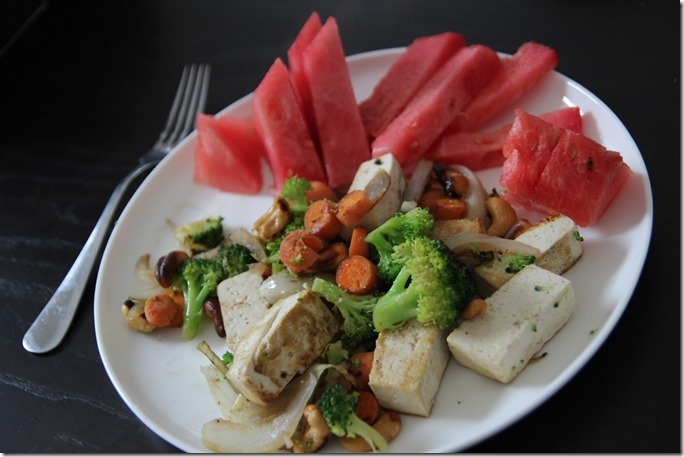 A stir-fry of tofu, onions, broccoli, carrots, and cashews with a side of watermelon.
Snack: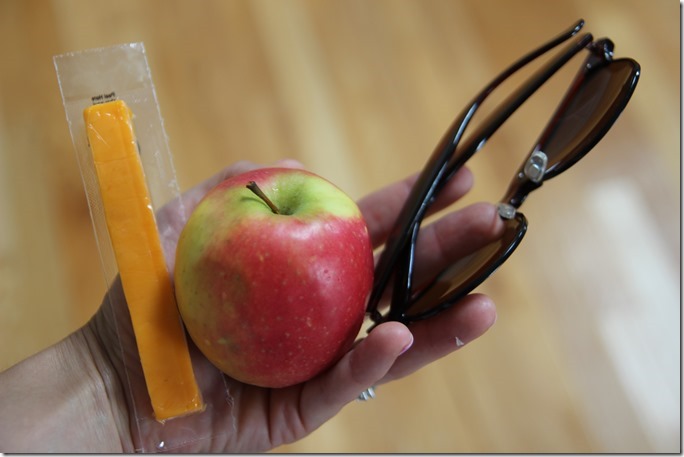 A cheese stick (another "ish" – full-fat plain Greek yogurt is okay on Vegetarian Whole 30 but cheese is not) and an apple.
Snack: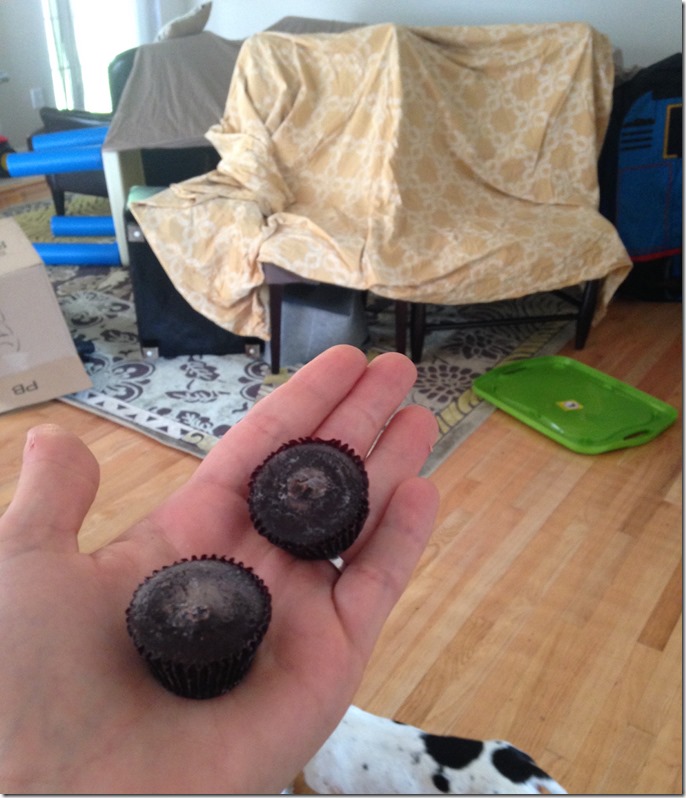 Okay, CLEARLY, peanut butter cups is not on Vegetarian Whole 30 (no form of added or artificial sugar is!) but in the name of transparency, I had a few peanut butter cups while "supervising" the Husband and the kiddos build a fort.
Dinner time for the munchies! We eat breakfast + lunch together as a family (Henry will eat some of what I do on Vegetarian Whole 30, but in typical preschooler style, foods must be separated – so the eggs and peppers and onion scramble was cool, just not all together). For dinner, we usually eat after the kids are in bed – they eat too early for me.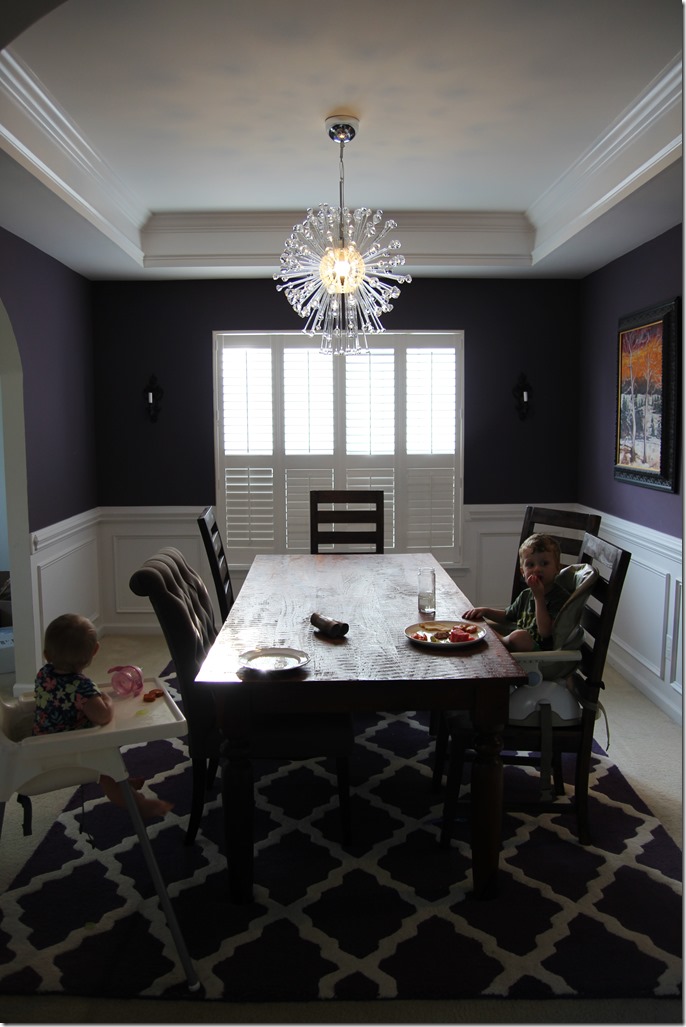 I snacked on more almonds while they ate (my chair was missing because it was part of the fort, hah).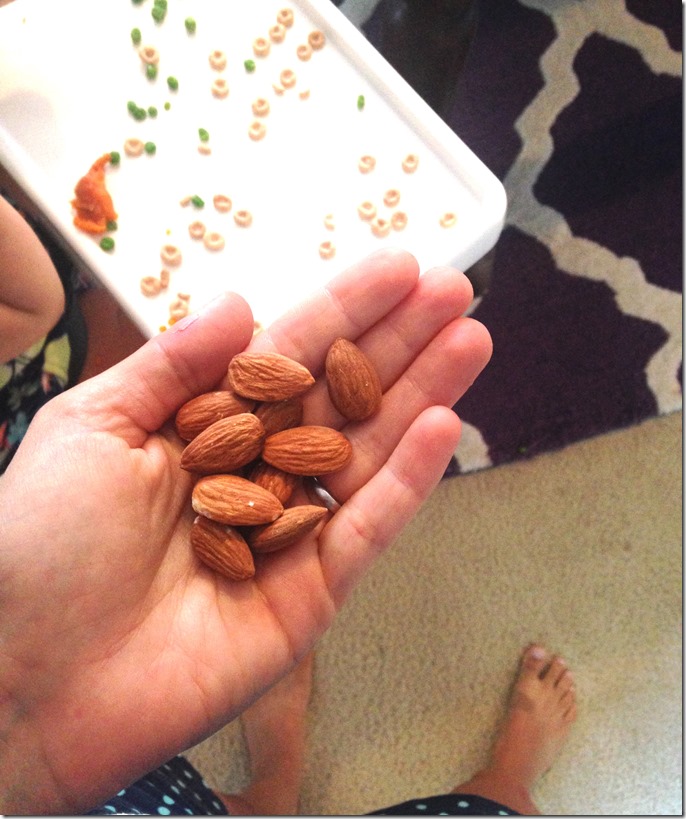 Dinner: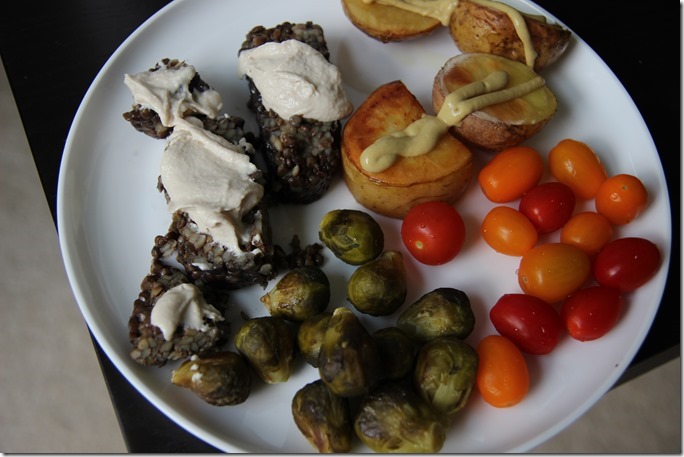 Lentils + tahini sauce, more potatoes, tomatoes, roasted Brussel sprouts.
Plus frozen cherries while watching the series pilot for Fear the Walking Dead (which was awesome!).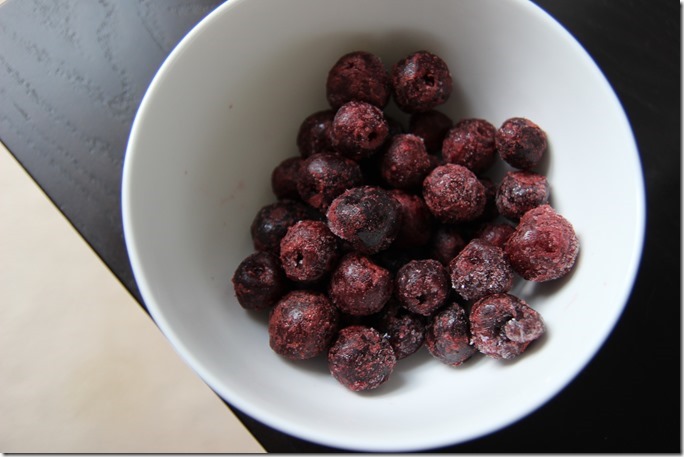 Frozen cherries is a pretty bomb snack, by the way.
So – that's a typical day of Vegetarian Whole 30 eats! Other snacks that I'd commonly eat include edamame, macadamia nuts, and Greek yogurt (I usually had Greek yogurt every day). And I ate a LOT of eggs – I wouldn't have tofu every day but would often eat two rounds of eggs. My favorite thing about Vegetarian Whole 30 was how much produce I ate on the plan – I ate at least 12 servings yesterday! Pretty awesome.
What's the best thing you ate this weekend? That artichoke scramble was epic!