Workouts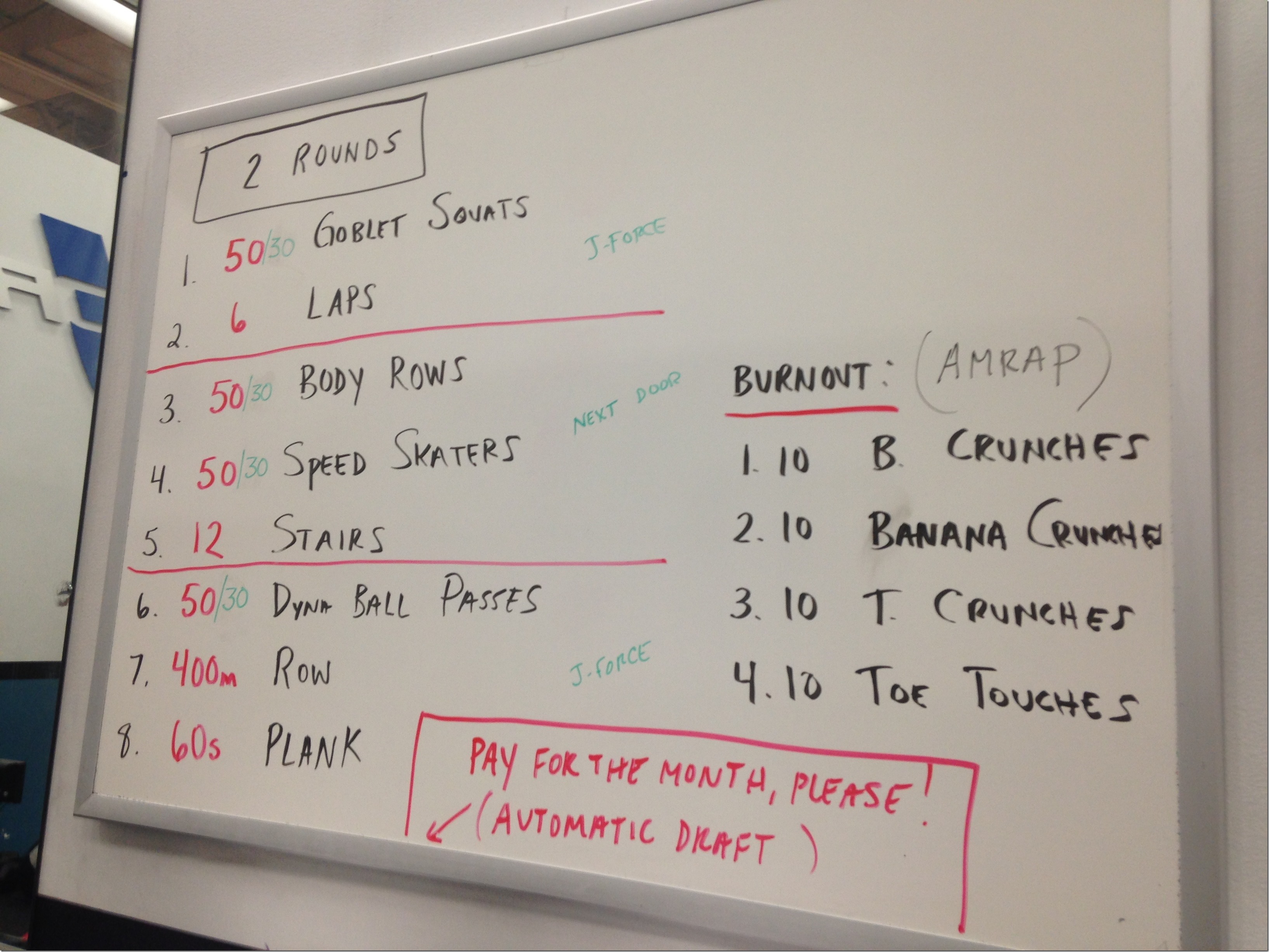 I've had a weird time recovering from my Olympic triathlon. It's been well over a week and I still don't feel recovered. I know I was undertrained – but this is ridiculous. I've been trying to get back into the swing of strength training but am so sore. Since the race, I did 1/2 a bootcamp class (didn't want to push it), another strength class, and a 3 mile run – and I felt destroyed by all the workouts! Whew. I need more time off (I'm not complaining, hah!).
So I'm thinking my poor recovery is mostly due to a combination of things – mostly lack of sleep and lack of hydration. I've been getting in bed early and clocking a decent total, but Claire is teething and waking up a lot. And I know I haven't been drinking enough. Today, the water game is ON.
Pride Parade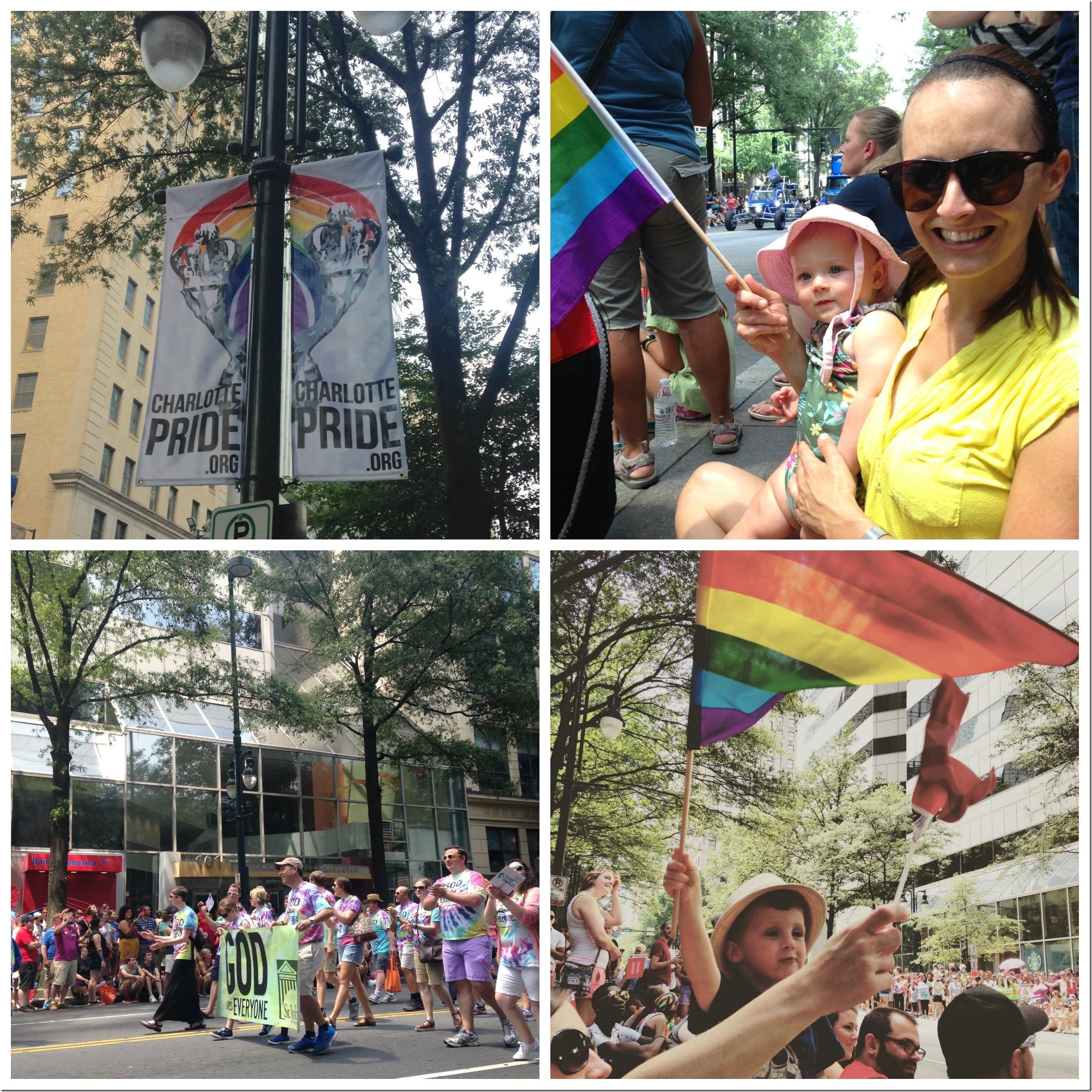 I took the kiddos to Sunday's Pride Parade. The idea of someone being LGTBQ goes over Henry's head – he's too young to understand it – so I explained that it was a parade about loving each other and celebrating how we are all different. The book NutureShock, especially the chapter on how white parents talk about race, has really shaped my ideas about addressing such issues with the kids (the upshot is it's better to talk about it head-on instead of hoping they learn tolerance by osmosis, such as by being in a diverse school).
The parade was fabulous. Lots of support from local businesses and churches. I left feeling very positive and hopeful – the South can be very conservative, of course, so it was wonderful to see such a welcoming parade in Uptown Charlotte.
The only downside was, after the parade was over, a man in an elevator shouted out a hateful slur as I exited (I had a rainbow flag with me). It takes a special kind of coward to say something hateful as the elevator door closes. It upset me so much!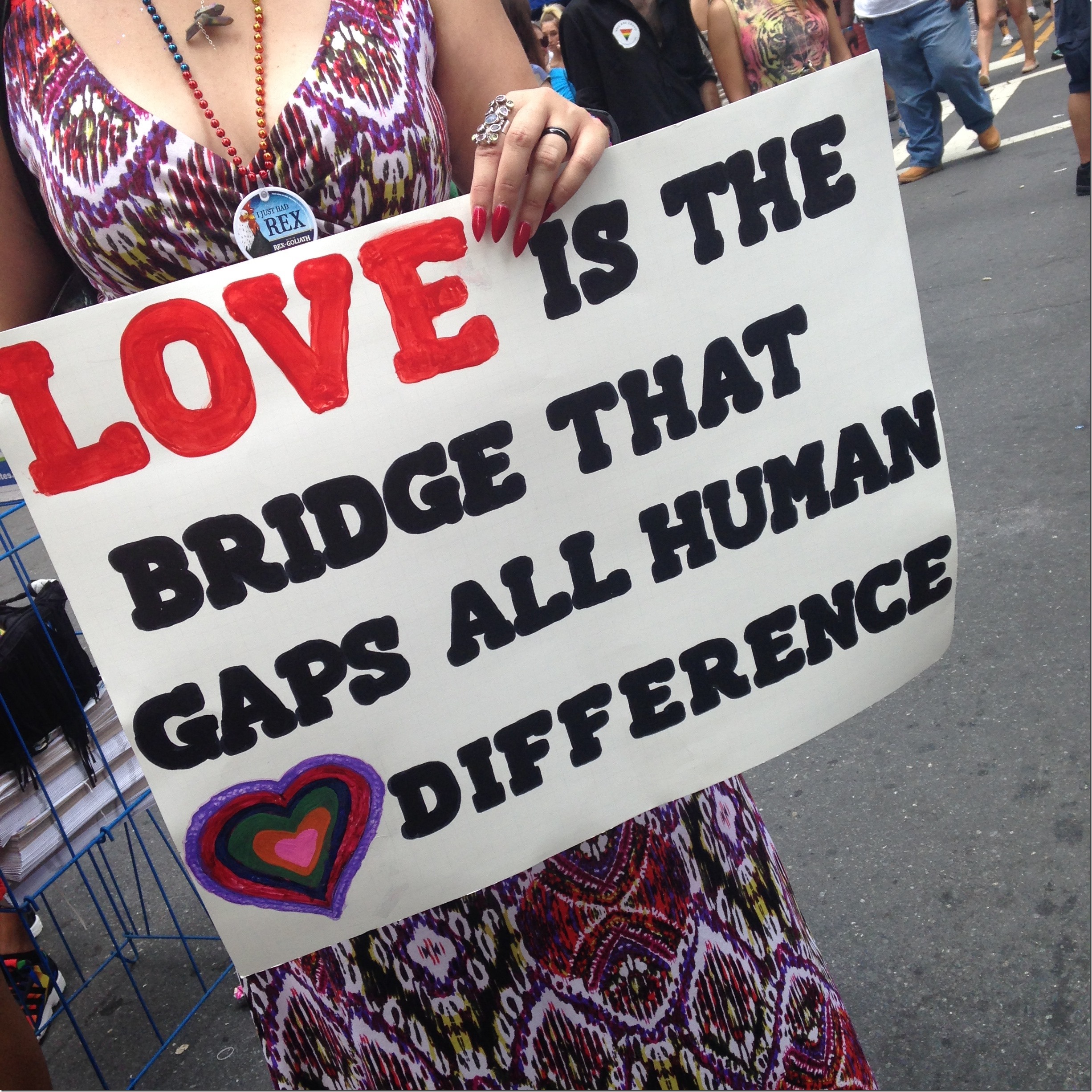 I guess I just have to focus on teaching my kids the principles I want them to embody…
Claire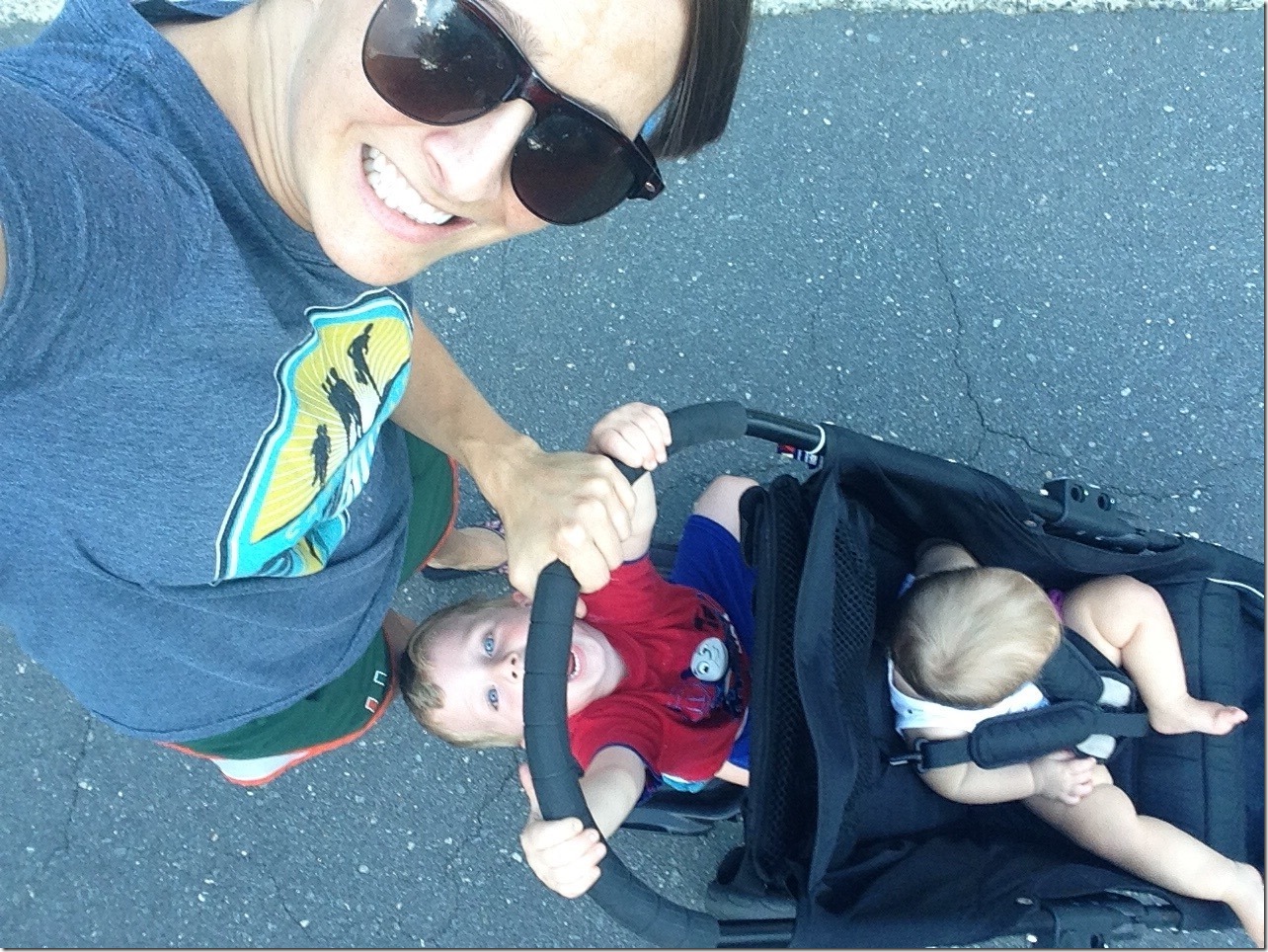 Claire said her first word – MAMA! I didn't count Mama/Dada as words with Henry because I felt like they were more sounds than actual words, but Claire definitely uses Mama as a way to call for me. It's is so adorable. I love it. I guess the months and months of brainwashing her – I really did whisper "Mama, mama, mama, mama" every time I picked her up – paid off!
And this morning, she CLAPPED for the first time. So fun. Off to go update her baby book (I've done a much better job being on top of the baby book entries this time around – I played catch-up with Henry's book and realized it's way better to just keep it out on the coffee table and write down things as you go instead of thinking back and trying to remember milestones).
Purchases
Are you thinking about fall shopping yet? I am! Every summer, I buy a new pair of sandals and wear them to death, and each fall, I get a new pair of jeans and a pair of ballet flats. I just bought these jeans from LOFT – they're running a 40% off sale right now!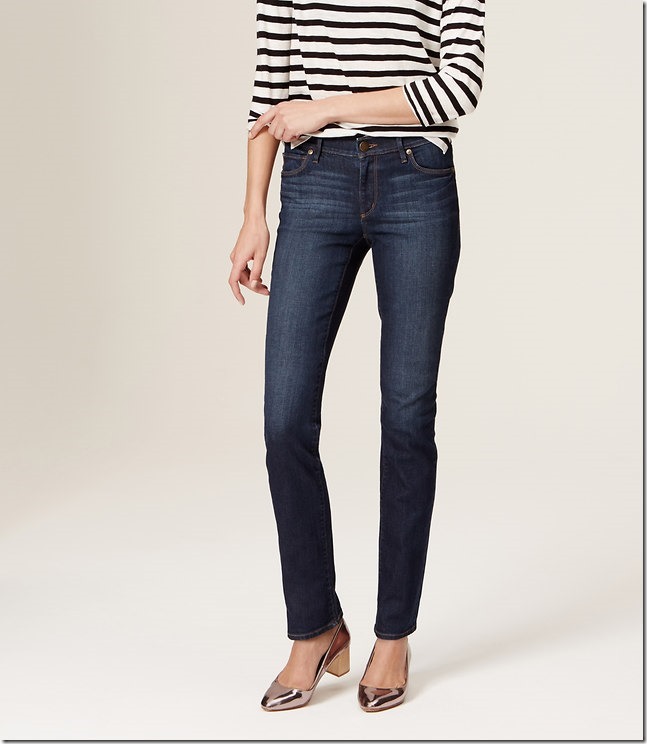 And that means I'm officially on the hunt for new ballet flats. I think the pointy toe look is in? Maybe I'll drag the kiddos to the shoe store later…
What are you up to?