I need to remember that, when I'm feeling super stressed and cranky and overwhelmed by life, I am probably just… tired. Funny but true, isn't it?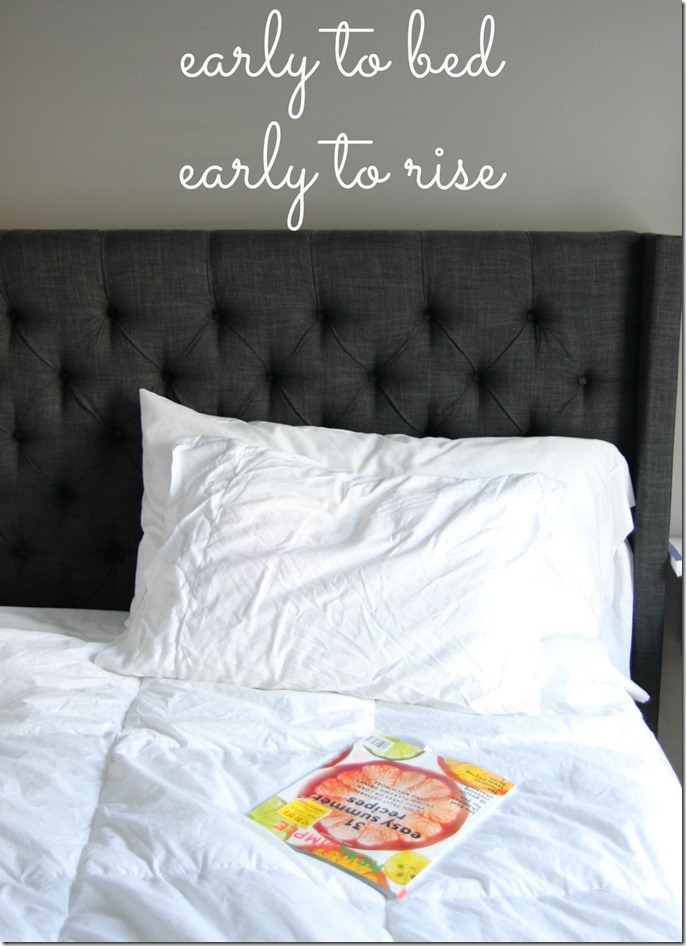 My outlook is feeling a bit brighter today. I thought about it a lot yesterday, and I realized two things. 1) I'm tired, and 2) I need to work more on being in the moment – thinking only about work when I'm working, only about the kids when I'm with the kids, and only about exercise when I'm training. I always attempt to multitask in my head, and I'm starting to realize that there are few benefits to that and a lot of drawbacks. Know what I mean?
Onwards!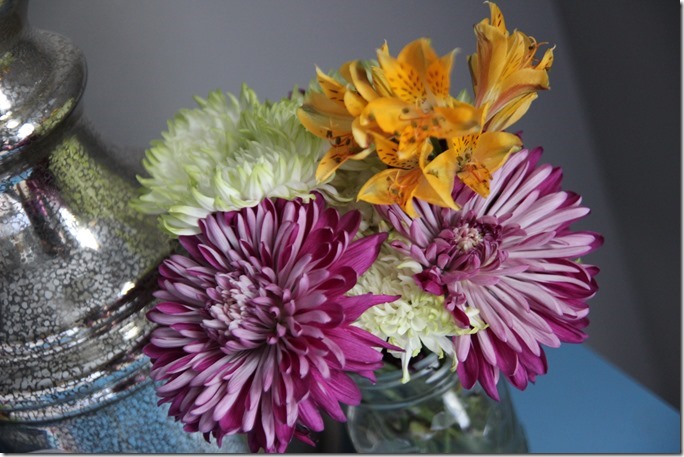 So I've been having some scheduling problems this week, but I had one "appointment" on the books that I was not willing to skip! My mother-in-law Rosalind agreed to try PICKLEBALL with me today! Have you guys heard of pickleball? It's actually the fastest-growing sport in America, but it tends to trend a bit older. I was the youngest person there by at least 25 years, but I heard that more and more younger adults (am I a young adult still?!) are coming to play because it's so fun.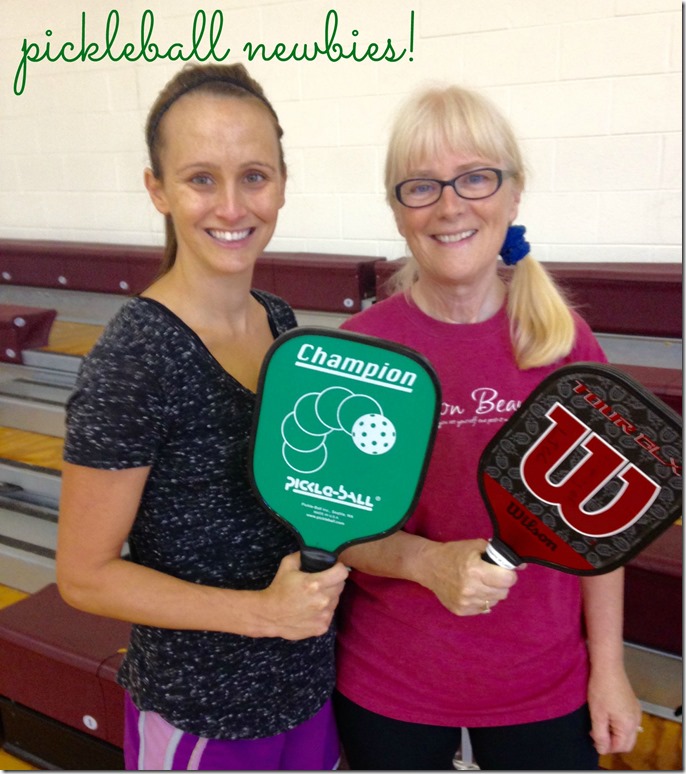 I've been wanting to try it because my mom is SUPER into pickleball. Every time I call her, she says, "Oh, I'm about to leave for pickleball!" or "Oh, I just got back from pickleball!" or "Let me tell you about our pickleball game today!" Basically – she's obsessed. And I think it's cool that my mom has found a new way to be active and healthy, so I wanted to try it myself and see what it's all about so we can (hopefully!) play together when I see her next week.
I immediately wanted to enlist my MIL, too, because Rosalind used to play tennis all the time. I figured she'd be a natural.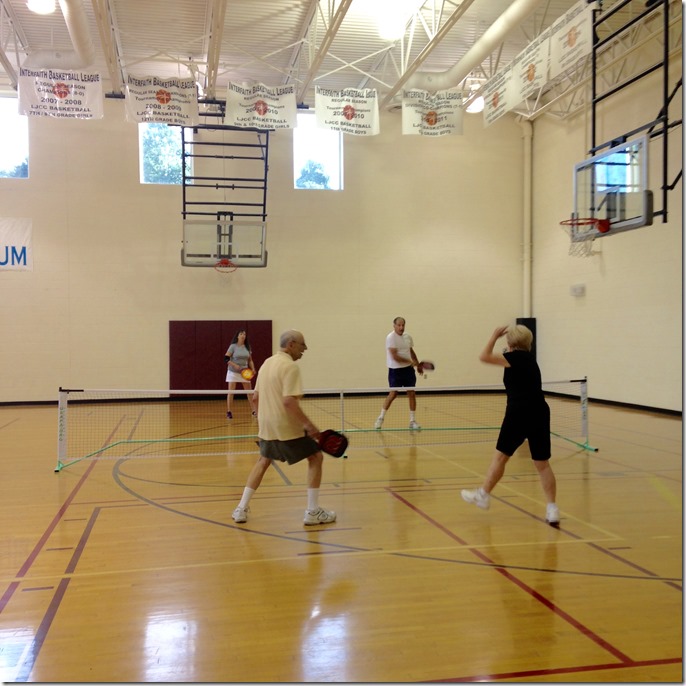 Pickleball is a sport that combines elements of tennis, badminton, and ping-pong. It's played on a badminton-sized court with a modified tennis net. And it's played with a paddle that's larger than a ping-pong paddle but smaller than a tennis racket. The ball is a whiffle ball, which is not as intense as a tennis ball. The game is more about placement than power. Here are some of the basic rules.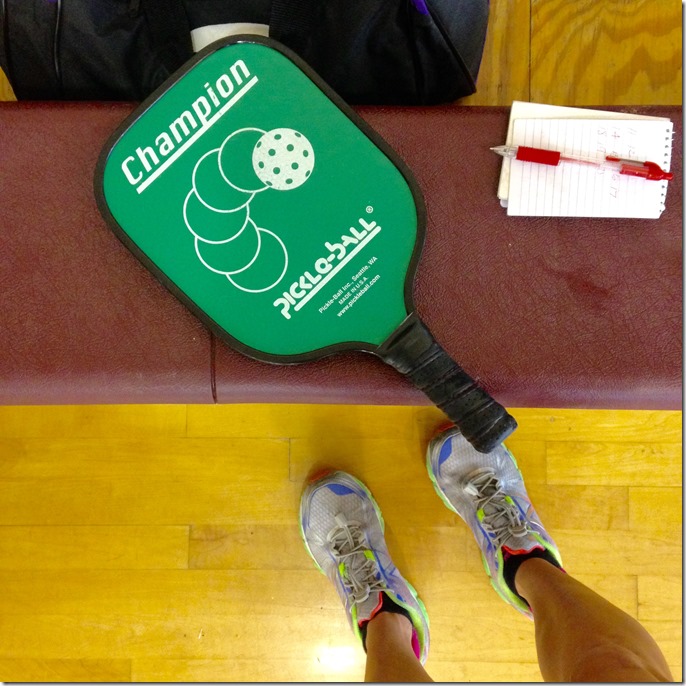 We had two really nice men teach us the rules and play with us, and I had so much fun! I will definitely play again, especially to encourage my MIL to get into the sport. It was nice to have something to do with her, too.
One more thing – look what I've been doing with my bobby pins!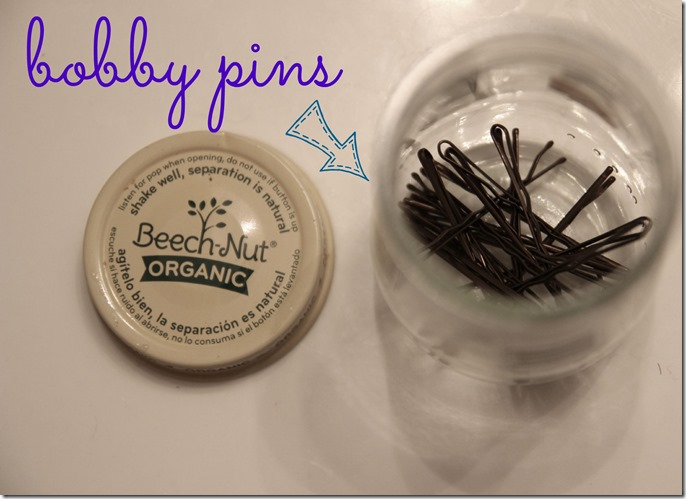 I found a use for old baby food jars – they are perfect bobby pin holders. I have a second jar in my gym bag.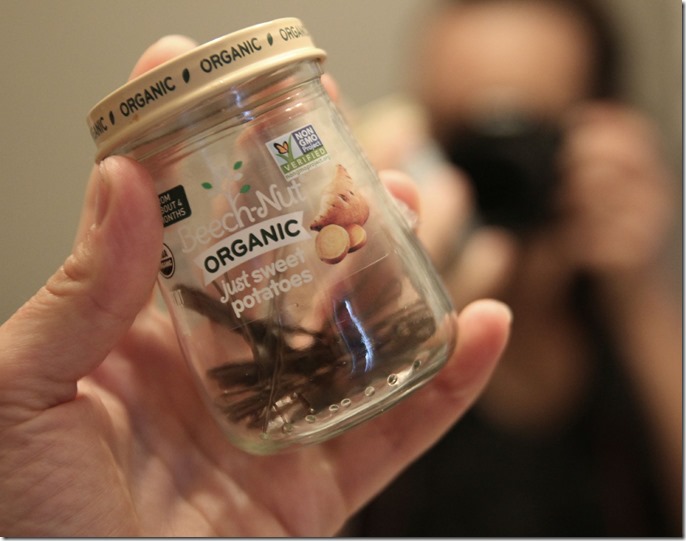 Have you heard of pickleball?