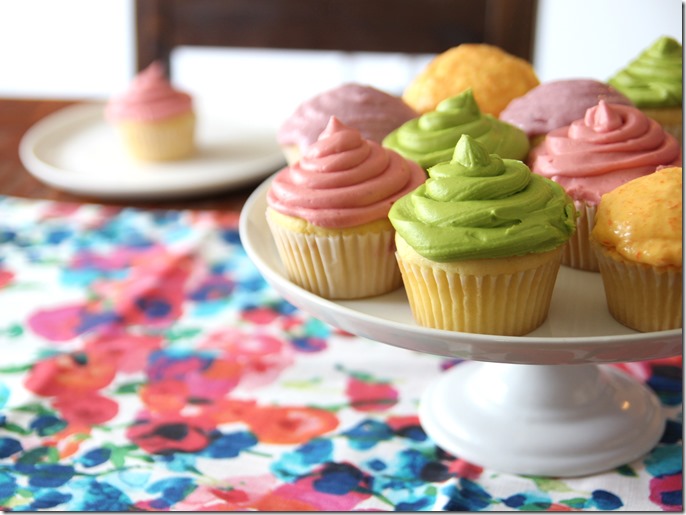 I love cupcakes… I love color… And what I really love is making colorful icing without artificial colors and with fruit and veggie juices! Does the spinach juice outweigh the sugar? Probably not… But less artificial stuff is always something to celebrate, right?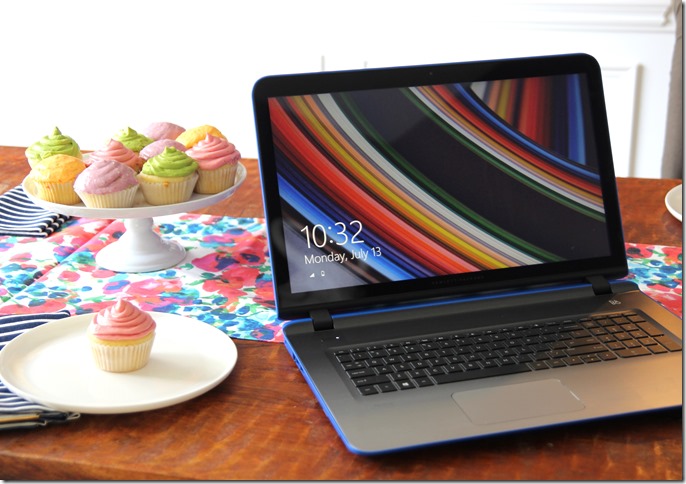 I was inspired to do this by the roll-out of the new HP Pavilion 17-inch notebooks, which go on sale this Friday on HSN (yup, the shopping channel). These notebooks come in bright pops of color (bold red, blue, silver, purple, and white) and feature a very cool gradient design on the keyboard. I love that the notebook is so wide that it includes a numeric keypad – that's missing from a lot of laptops! AND these babies come with the new Windows 10. Happy Birthday, Windows 10!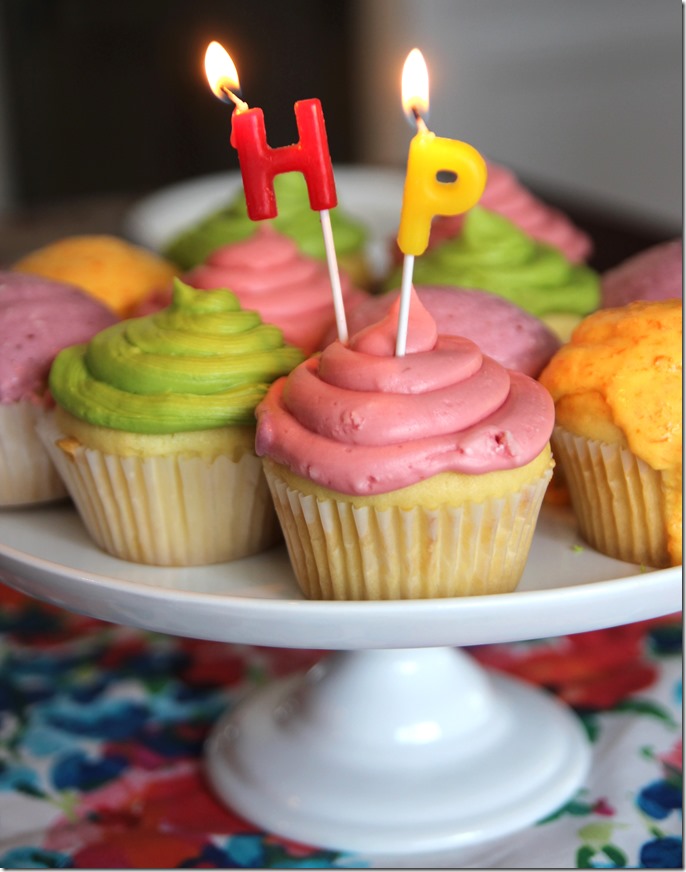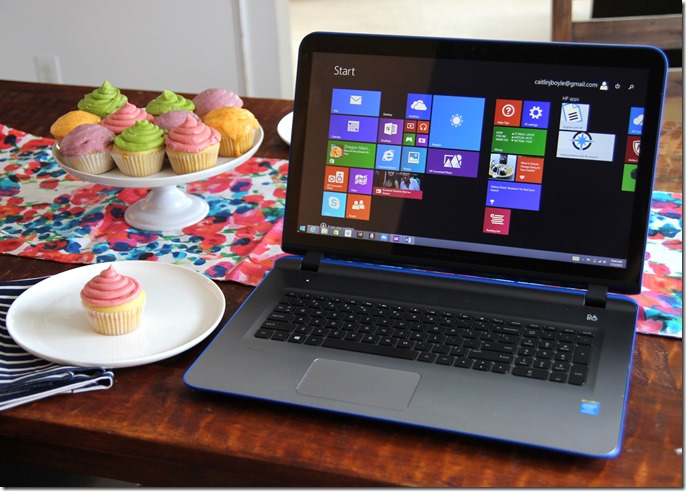 So back to those colorful cupcakes. Would you believe I created those colors with beets, carrots, blueberries, and spinach? Yup. And here's the best part – although the juices give the icing a bit of a flavor, it doesn't taste like spinach cupcakes or anything like that.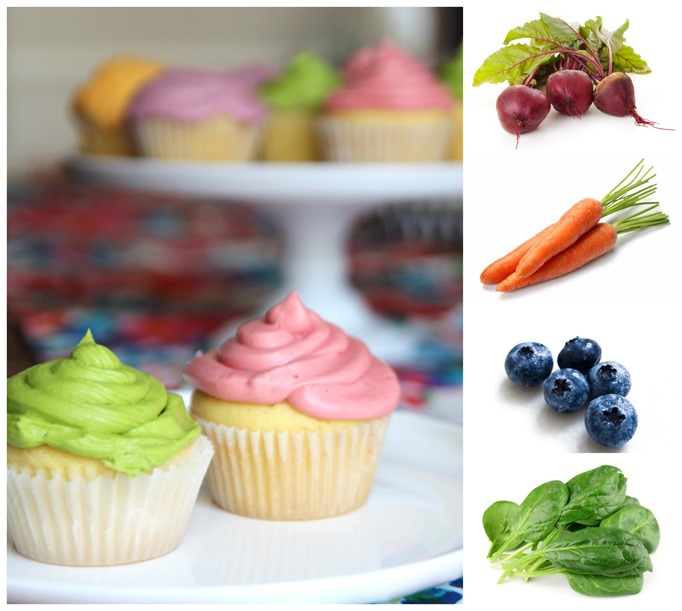 Honestly – a kid would never, ever guess that her pink cupcakes were made from beets or his orange ones contained a bunch of carrots. It is really nice to be able to serve a colorful treat that doesn't contain artificial colors. Nature is colorful enough!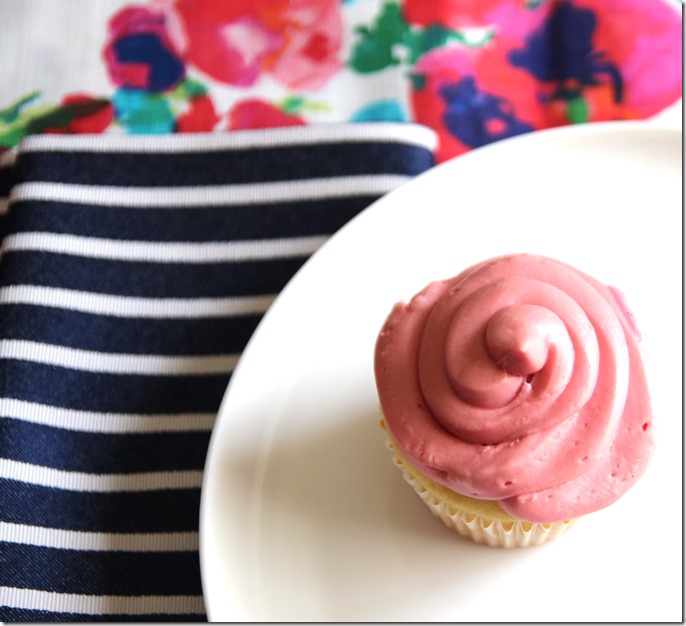 Here's how to make the icing…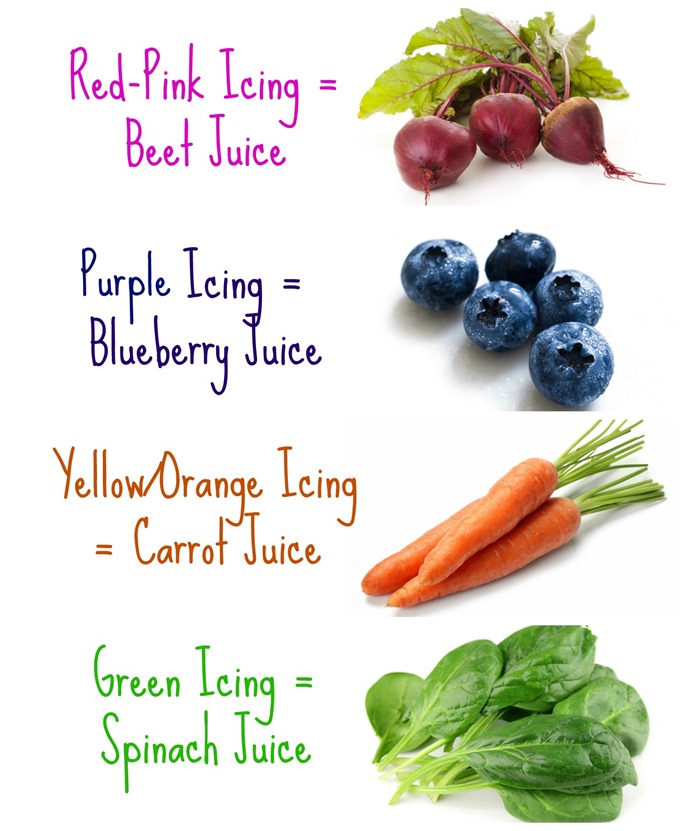 Basic Buttercream Icing + Colorful Juice
1 stick unsalted butter. room temperature

1 pound confectioner's sugar (about 3.5 – 4 cups)

1/4 cup juice (beet, spinach, carrot, or blueberries work well)
Directions:
In a mixing bowl, beat butter until smooth and fluffy.

Add in sugar and beat for another minute.

Extract fruit or veggie juice using a juicer. Add in 1/4 cup juice of your choice to the frosting. Mix well. If too thick and stiff, add a small amount of juice and re-blend. Don't add too much at a time unless, of course, you kind of like drippy icing (which I do and created for the yellow and purple cupcakes, as you can see in some of the pictures). You can also create drippy icing by adding it to a warmed cupcake.

To pipe the icing onto the cupcakes (like the pink and green ones), scoop the icing into a small plastic bag, cut the corner off, and swirl onto the top of a cooled cupcake.
If you're looking for a good gluten-free cake recipe, here's one. But I really like Betty Crocker's GF box mix!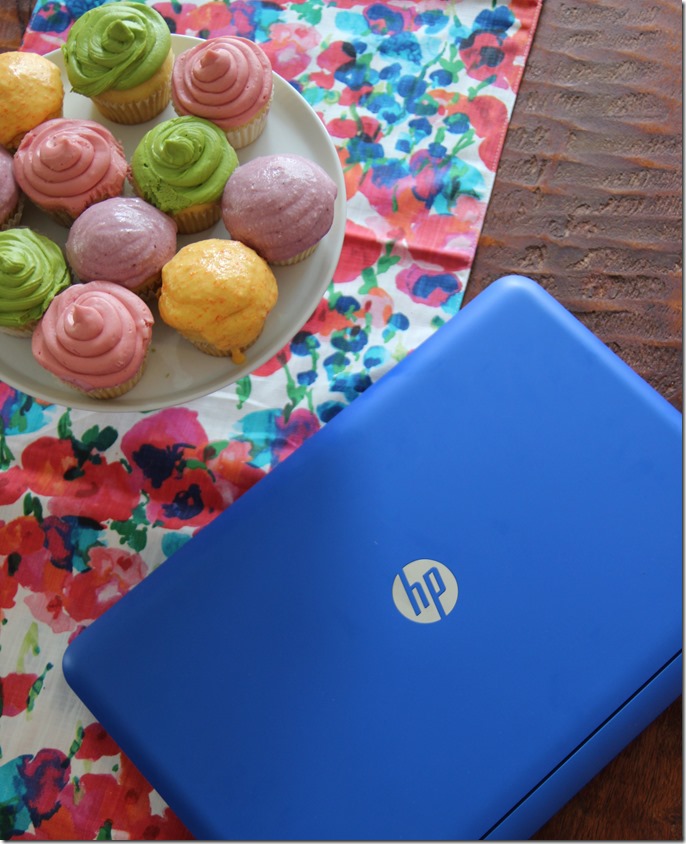 And don't forget to tune into HSN on Friday for the sale of these awesome HSN-exclusive HP notebooks. You can even do HSN's Flex Pay to purchase one (it's like layaway but nicer because you get the product straight away). You can browse other HP products available on HSN right here.
What's your favorite kind of cake? I'm all for colorful icing, but my favorite of all-time is probably yellow cake with chocolate icing. Yum.
This post is sponsored by HP. Thanks, as always, for reading sponsored content. I appreciate it a lot!