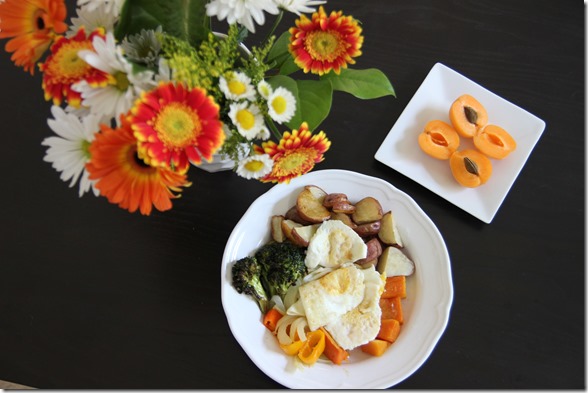 Good morning! Happy Tuesday. This is what I ate for lunch yesterday – it was so good.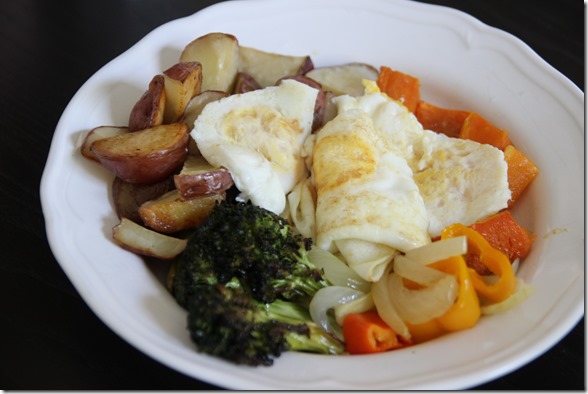 Roasted red potatoes, butternut squash, and broccoli; baby bell peppers and onions; and three over-easy eggs. Plus two fresh apricots on the side.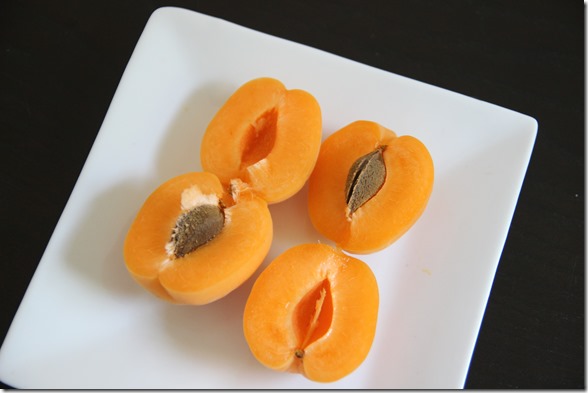 I spent Monday in recovery mode from the weekend. We had a lot going on and a ton of visitors (the Husband's grandparents are visiting us all the way from England!). There was a lot of cleaning up to do. One big task I tackled was re-organizing our Toy Rotation boxes (<—that's a how-to guide to keeping kids' toys organized and fun). Henry got so many new toys for his birthday that it was necessary!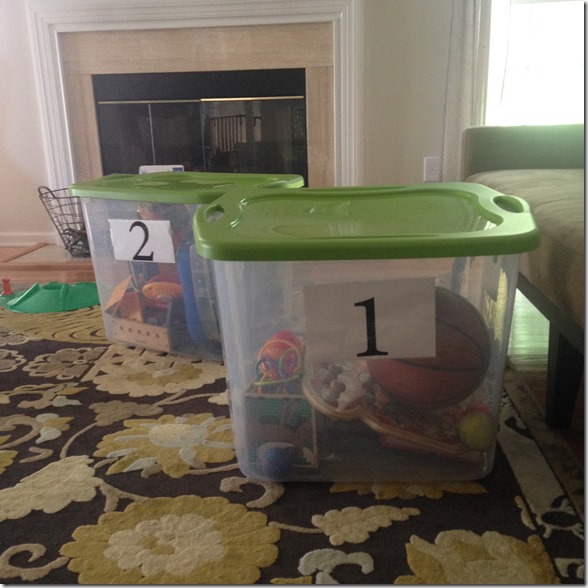 I am trying two new things with the toy boxes – I have four boxes, and I consolidated Henry's toys into two boxes (plus the toys that are currently out) and made a toy box for Claire. Girlfriend loves her toys! I made the last box into a "too young for Henry, too old for Claire" box.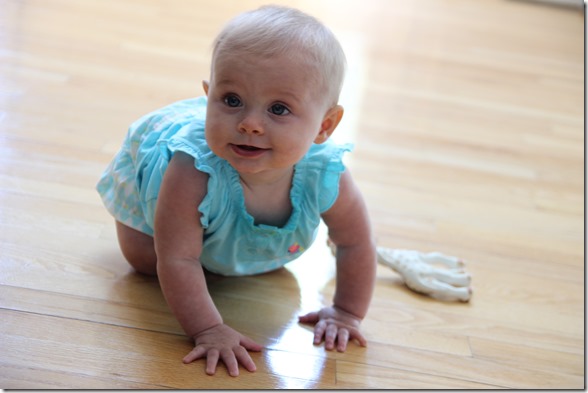 Feeling organized is good.
In the evening, I snuck away for a workout. I wanted to make 5:30 boot camp, but that was too late – it was my sister-in-law's birthday and we had dinner plans at 7:30. Yay! So instead, I stuck my head into the boot camp room and checked out the whiteboard for the workout of the day… Then I headed over to the gym and did my own version.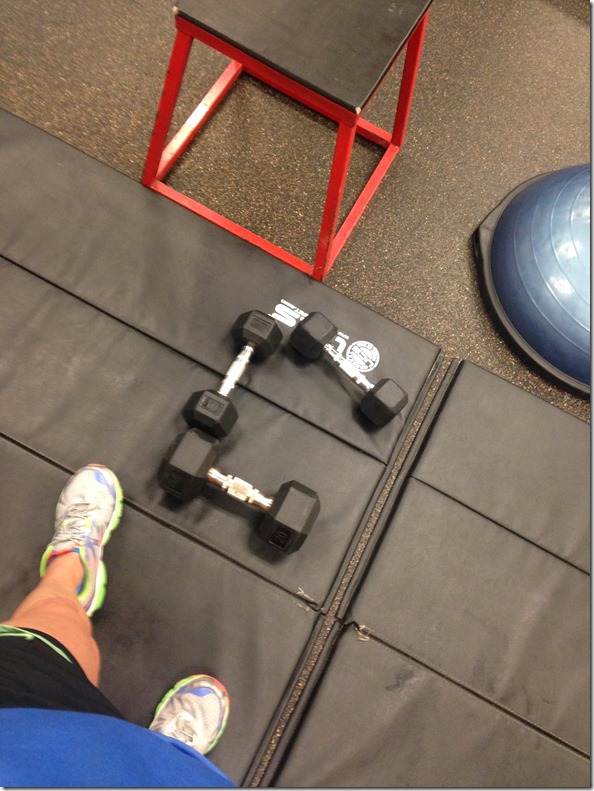 You'll need a bosu ball, two 10-pound weights, a 20-pound weight, and a bench.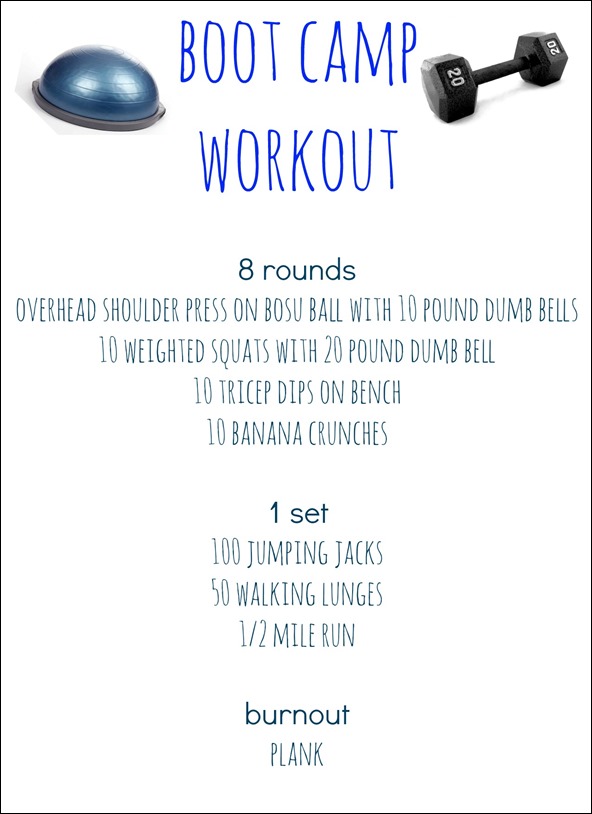 This is a banana crunch – I am proud of myself because I can actually do the full version of the move now. Well, I can't do 8 rounds of 10, but I only need to modify half of the moves by keeping my hands on the floor. Banana crunches have been super hard for me post-baby, so I'm loving that progress.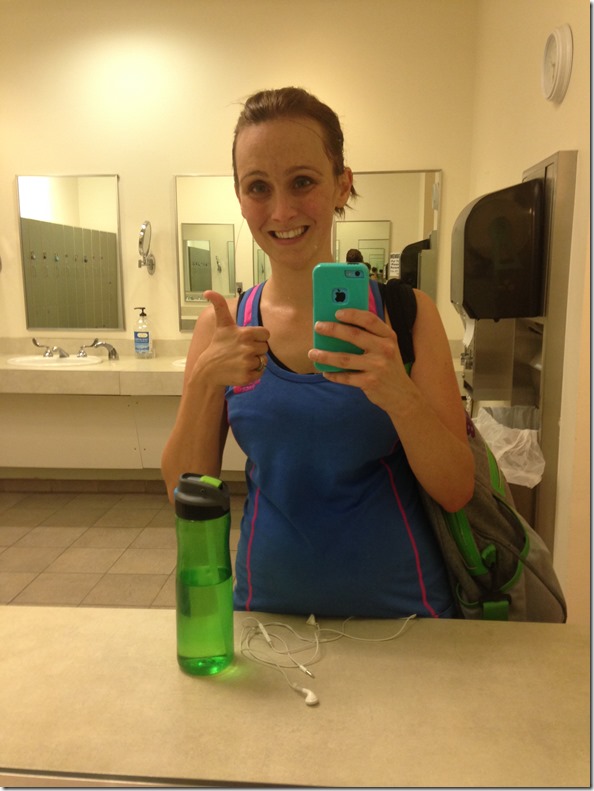 Well, I have TWO Book a Week reviews to share with you (I went on a reading binge this weekend, obviously), but I'll do that later in the week. Until then… Have a fabulous Tuesday. We're in the middle of a record heat wave here in the South, so I'm gonna try to stay cool. Whew!