I bought Claire a new exersaucer on consignment – she is so pleased. I've never seen a baby love exersaucers and jumpers more than Claire (and Henry was super into them). She's been having the time of her life in this new one!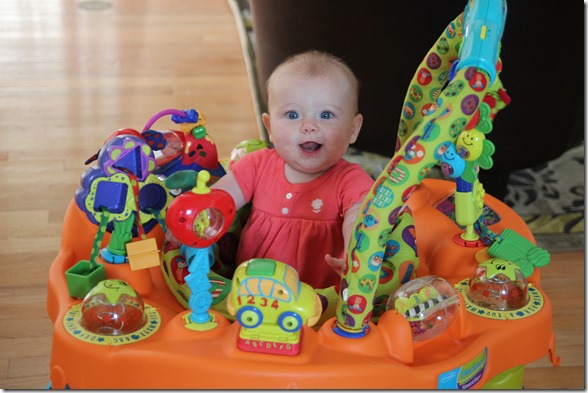 Some days, I feel like I have the motherhood thing down. I am on schedule and on point. We do everything we need to do that day and have tons of fun in between. Other days, I feel like the kids are eating me alive and I can barely function. Yesterday was one of those days! Mainly because I'm attempting to potty train Henry. I swear to God – if I utter the words, "Do you need to go sit on the potty?" one more time, my head will explode.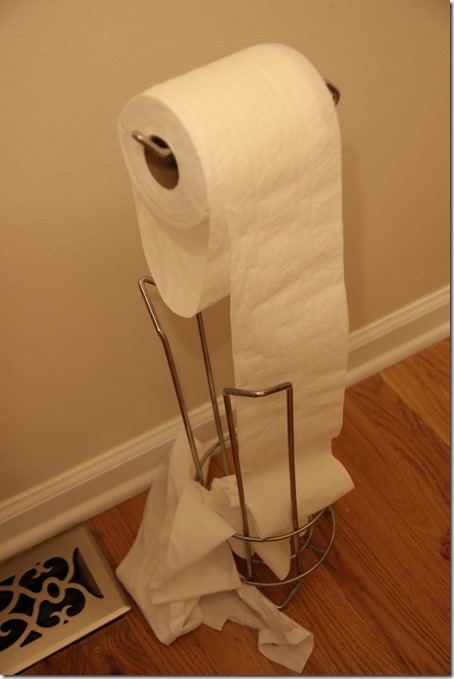 I would LOVE potty training tips. So far, I'm using a bribe and reward system with M&Ms. Except I keep stress eating all the M&Ms…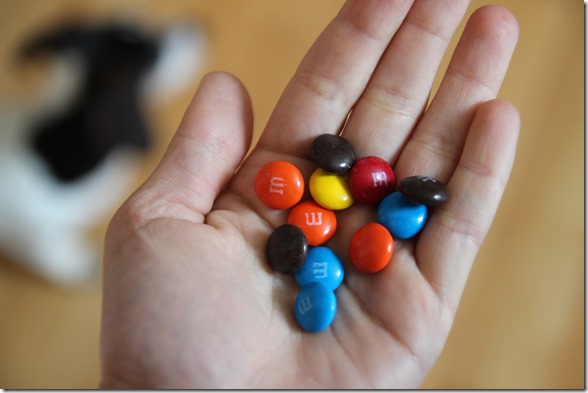 We're also working to a grand prize of a new toy. Bribing is my #1 parenting technique (kidding but not really) so… seems to be working so far.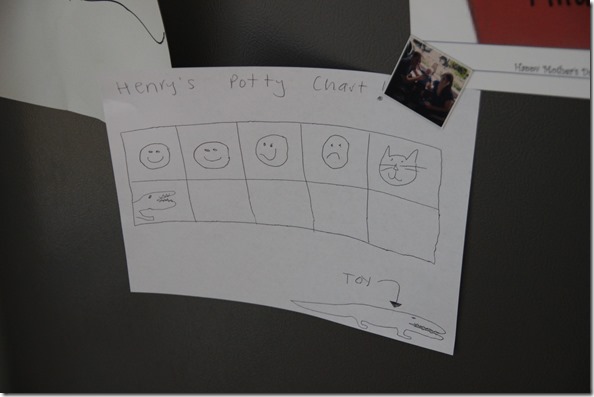 (The sad face was on request by Henry – he got bored with the happy faces and then switched to sad faces, cat faces, and an alligator head.)
Henry's almost 3 years old (HOW?!) and I've kind of been waiting for him to take the lead with potty training – but recently, I realized that he was probably not going to do it anytime soon without a little direction from me. I also think he regressed a bit overall after Claire's birth – lots of talk about wanting to be a baby, too. Anyway – I would really love any advice and tips that you all may have. It seems so overwhelming to someone who has never done this before! So far, the best tip that I've heard is to keep a little potty in your car – we have definitely used that already!
And apparently, because I like to torture myself, next week, I'll be sleep training Claire (I think). I know from sleep training Henry (Part I and Part II) hat it's no fun for anyone but well worth it in the end. I would love for us all to sleep through the night again!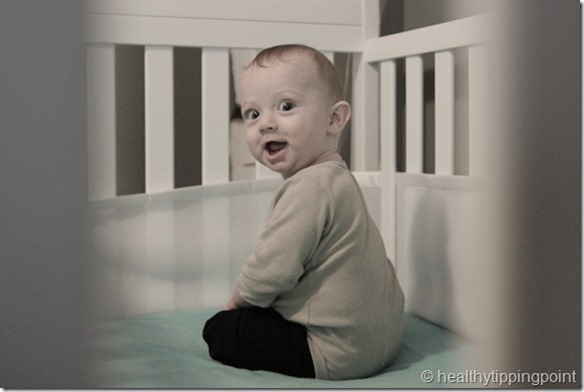 Baby Henry – awww!
Enough of the kiddo stuff – I have two race training –related things to share. First of all, have you seen this video? It's kind of old, but I keep watching it before my hard workouts. Super motivating and fun!
And secondly, I posted this question in the Tri-Fecta Facebook group. What do you think about spray sunscreens mid-race?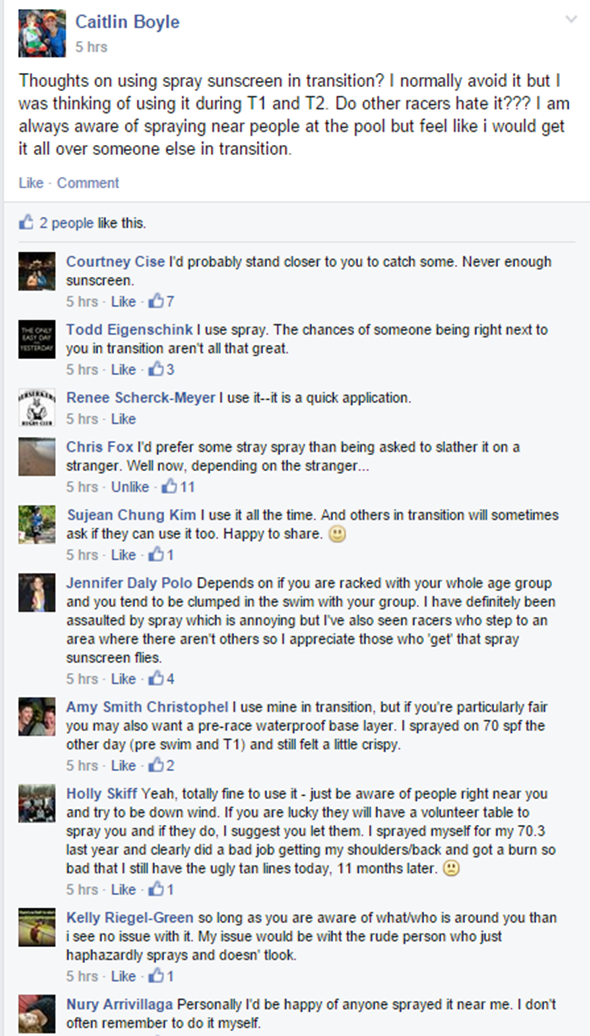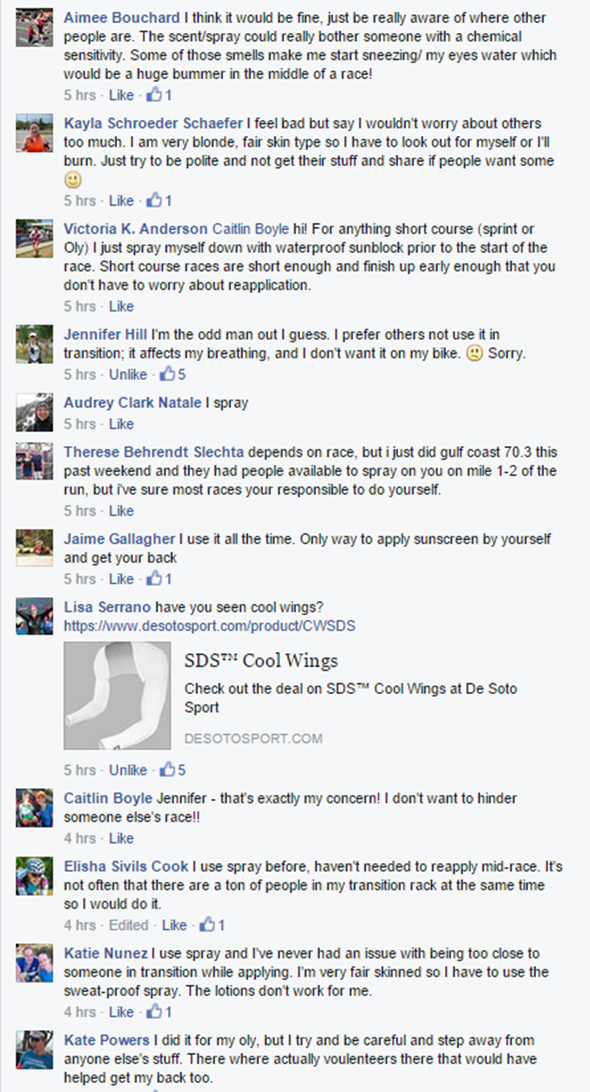 Thoughts on all my burning training questions?