This is a sponsored post written by me on behalf of BUBBA Burger for IZEA. All opinions are 100% mine.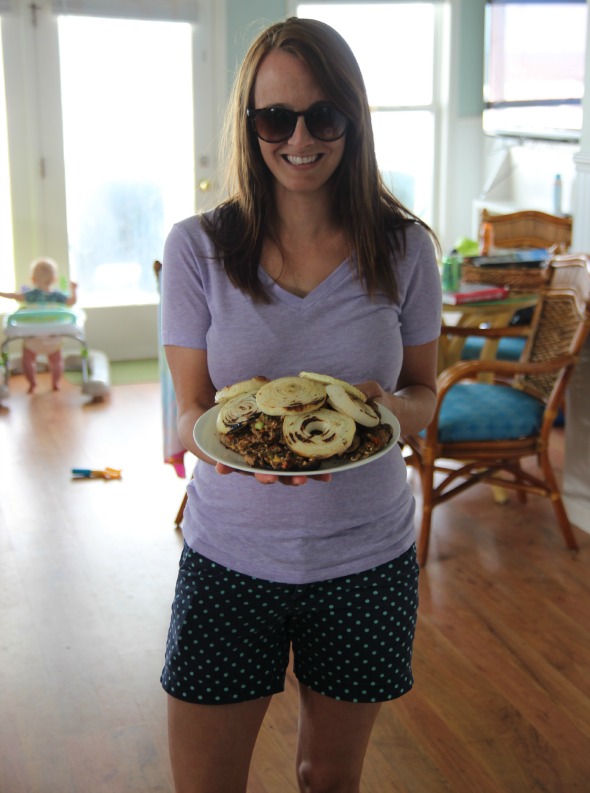 On our awesome but super short beach trip, we had to feed 21 people – 5 men, 5 women, and 11 children, of which 9 actually eat solids. Suffice it to say that meal planning was key!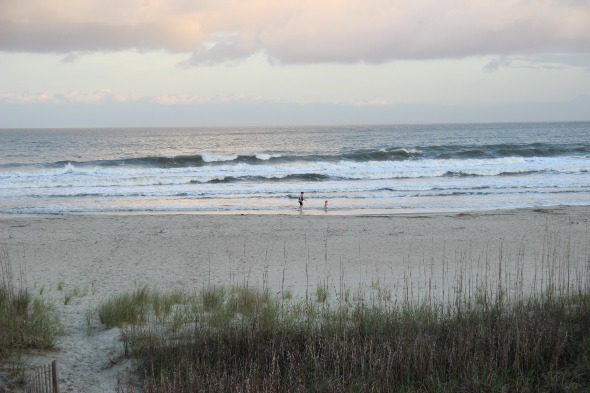 On the first night, we kept things super simple with frozen pizzas. But on the next night, we jazzed it up with burgers. The whole group tried the new BUBBA Veggie Burger. Normally, I make veggie burgers from scratch, so I'm pretty finicky about them. These were totally delicious veggie burgers – all natural, no GMOs, gluten-free, and vegan to boot. Plus, you can actually see the VEGGIES in the veggie burger – little pieces of corn and carrots!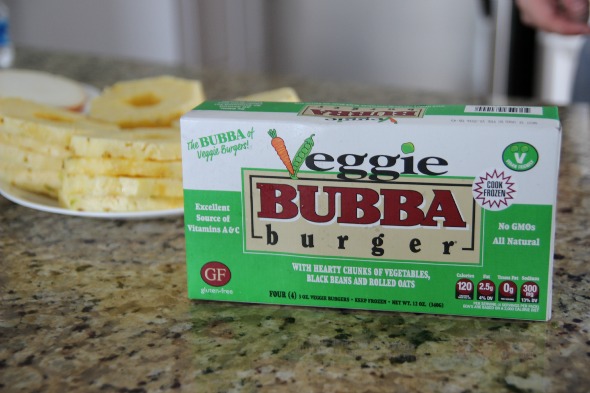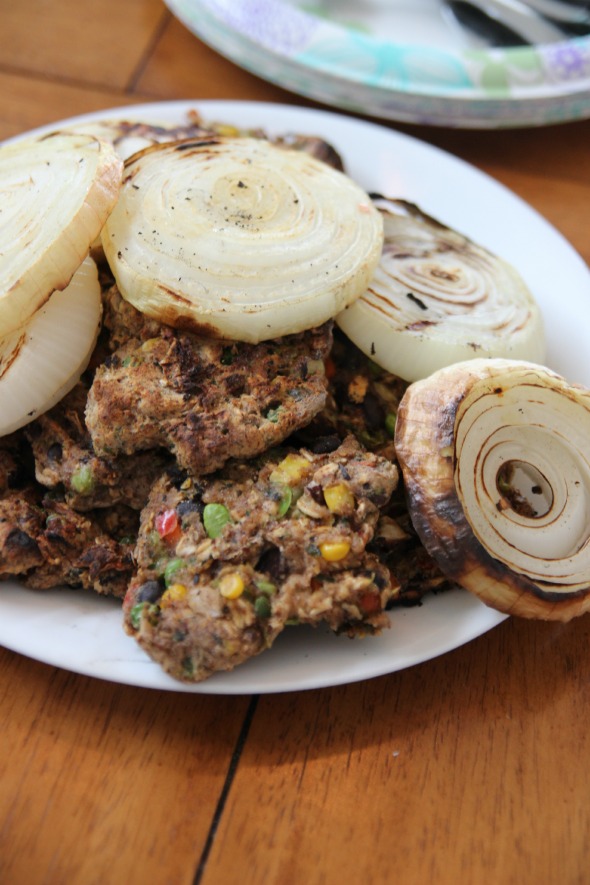 The kids really loved them – and the adults did, too!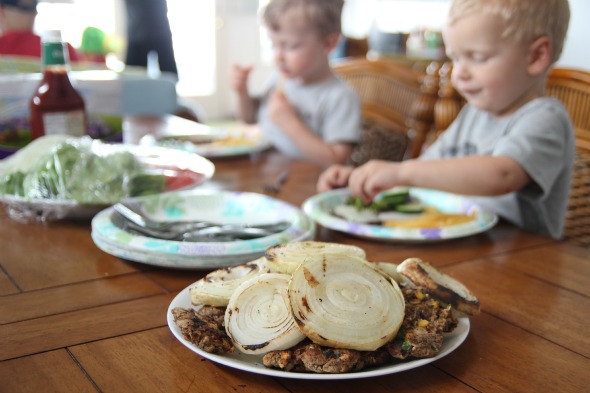 I had mine with a lettuce wrap. I'm lovin' the lettuce wrap lately – it's so refreshing.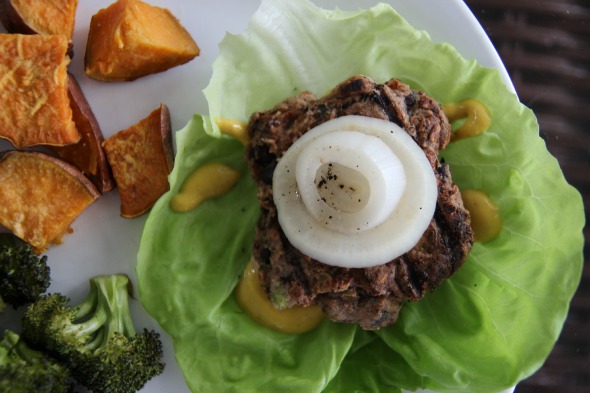 We didn't have anything left over – I was sad because I was hoping for burgers for breakfast…
But when we got home, I discovered an extra package in the back of my fridge. Wahoo! While we made our burgers at the beach on the grill (and they held up over the flames pretty well, which is hard for veggie burgers), I made these burgers on the stove top. Served over a bunch of stir-fry veggies with some mustard. Perfect.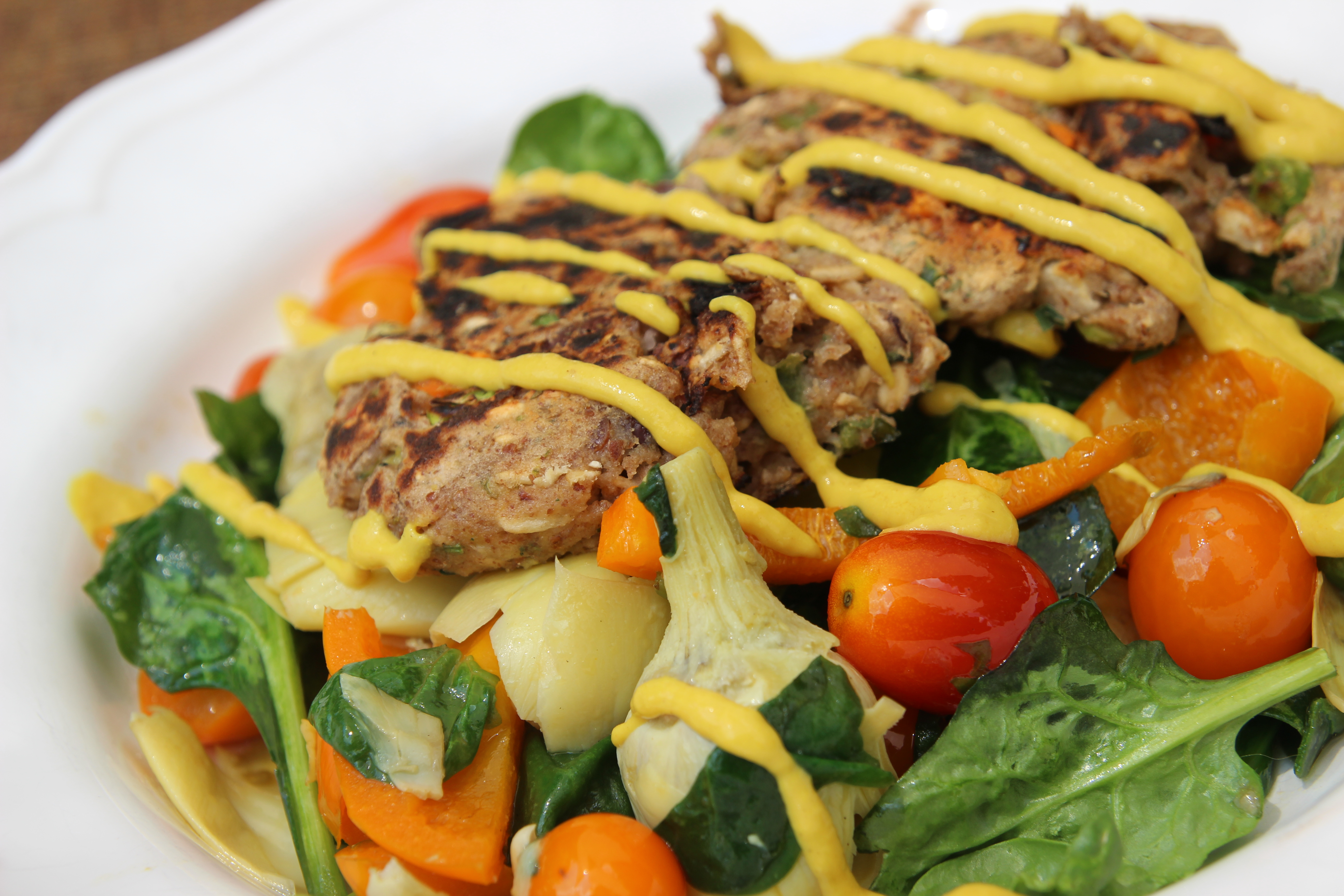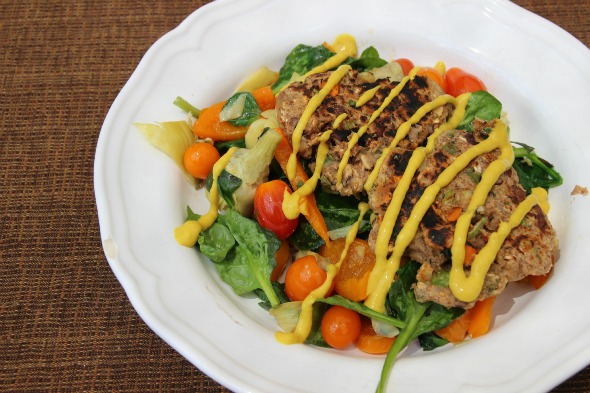 Like BUBBA Veggie Burger on Facebook!
Follow BUBBA Veggie Burger on Instagram @bubbaburger