First things first, I'm KILLING it with the workouts, despite crushing exhaustion (THE FOUR MONTH SLEEP REGRESSION IS REAL).  I had a good week – boot camp on Monday, a bike/run on Tuesday, and more boot camp on Wednesday. I'm leaving soon to go on a long run.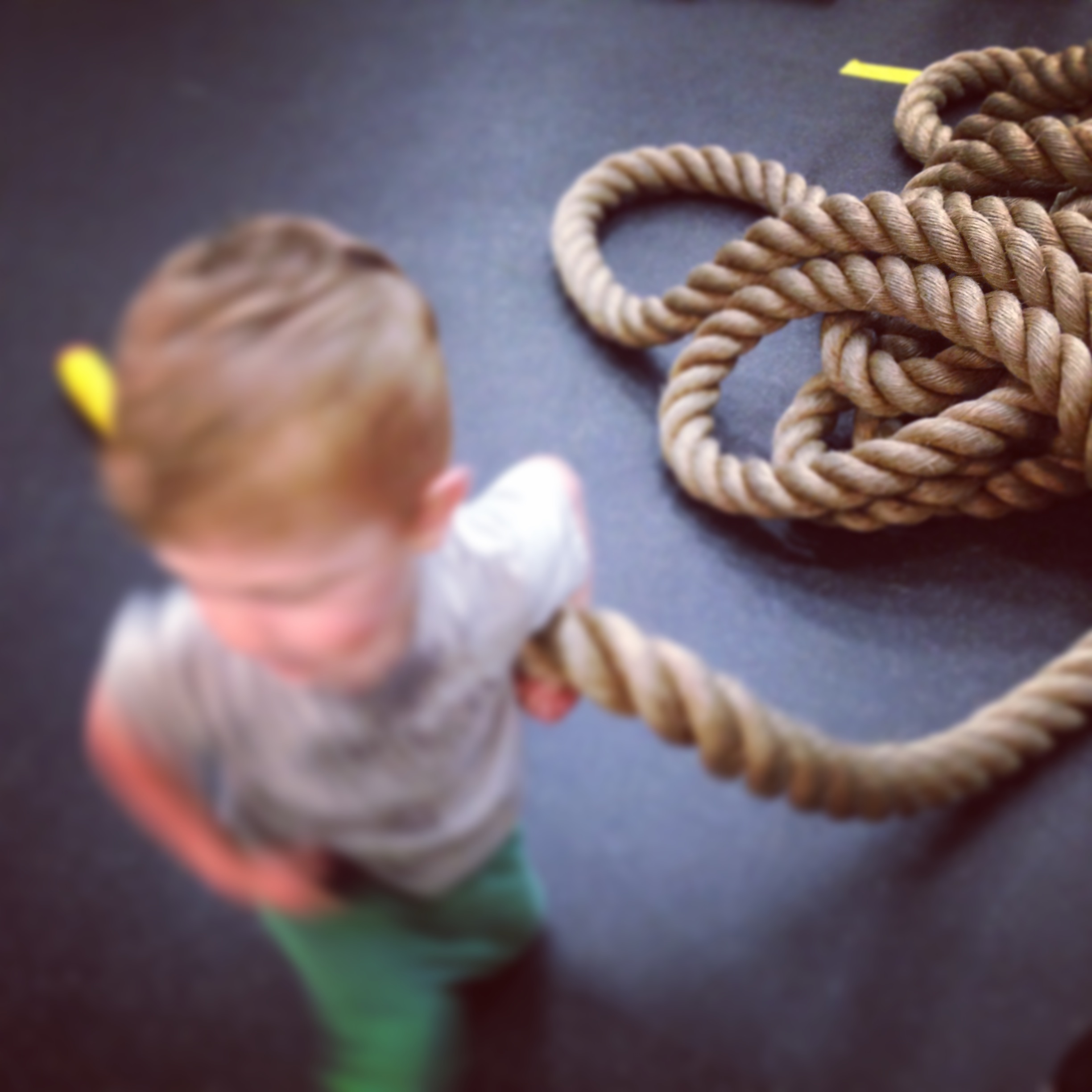 Many people have asked for a "boot camp transformation" post, and I think I'm finally ready to write it. It will go up sometime next week!  I've been going three times a week for six weeks and have noticed a HUGE difference in how strong I look and feel. I am really obsessed with the atmosphere of the classes and look forward to going a lot.  It's nice to look forward to workouts, right?
On Thursday, I rested.  I really needed a break physically and mentally, so I met Brandi at the gym and we hot tubbed it up.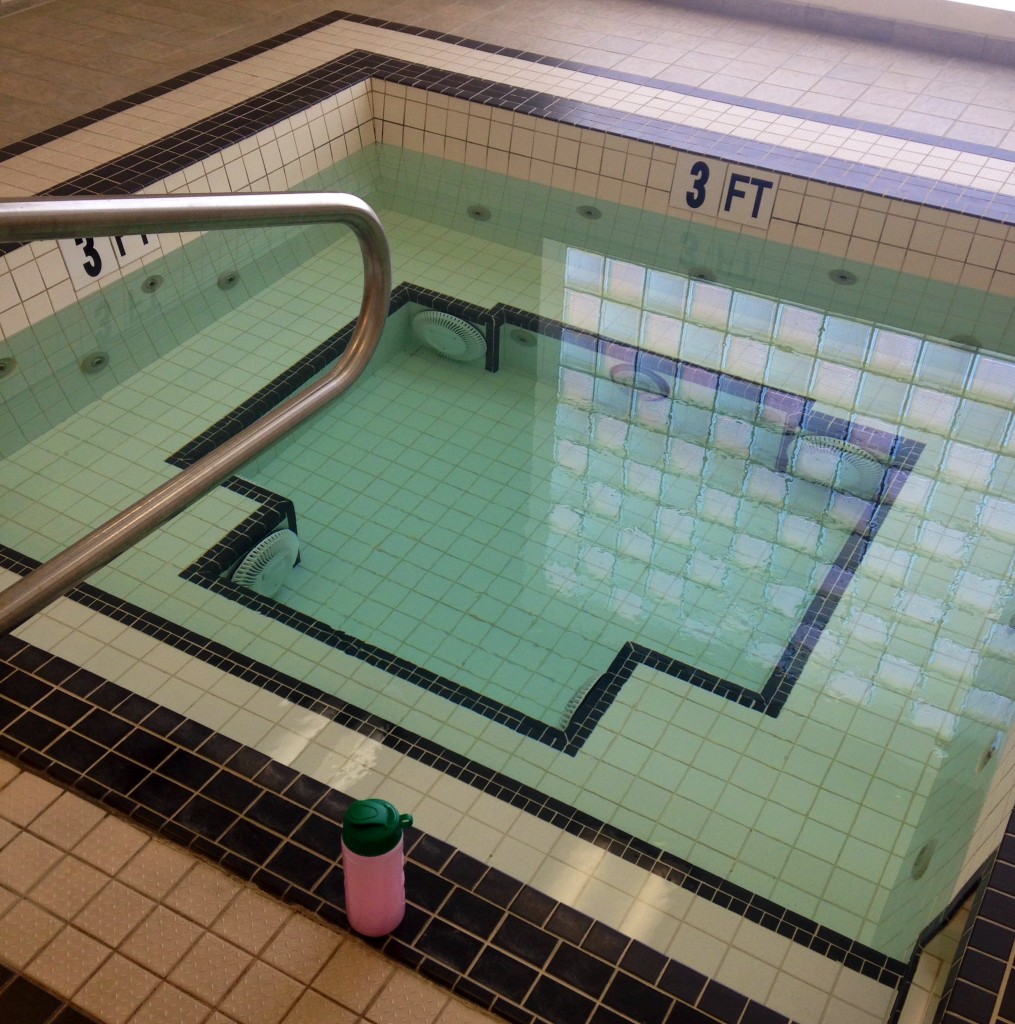 Drank some of the Vega electrolyte mix while relaxing!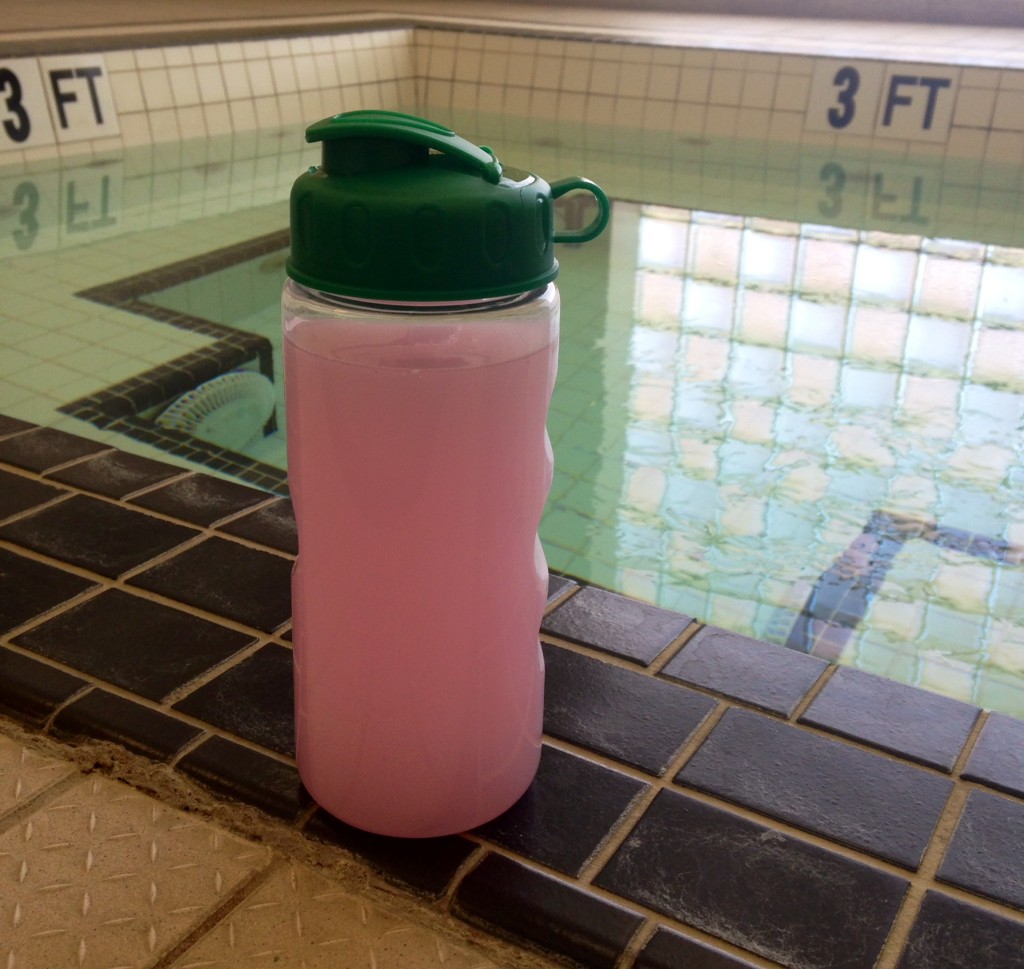 The rest of my rest day entailed going to the lake with the kiddos, my friend Julie, and her pup Sadie.  It was nice to play outside.  Yay spring!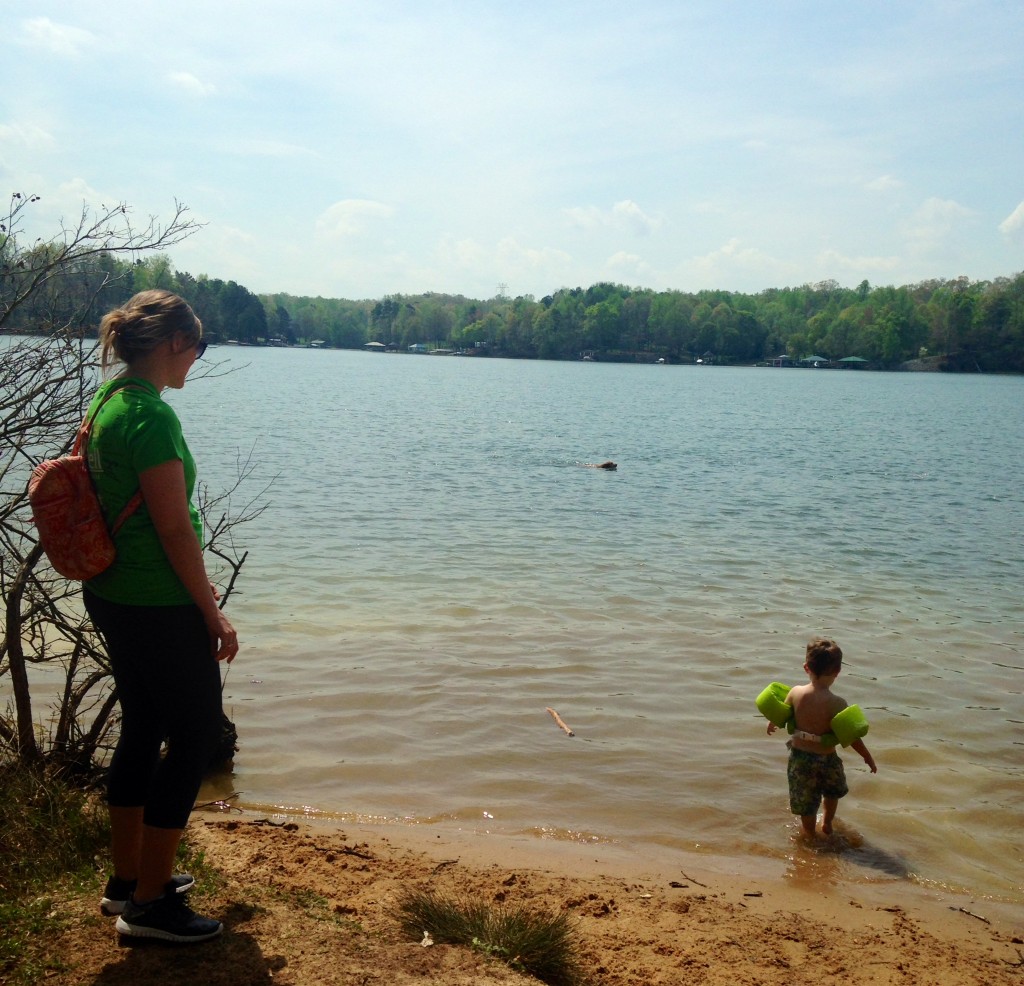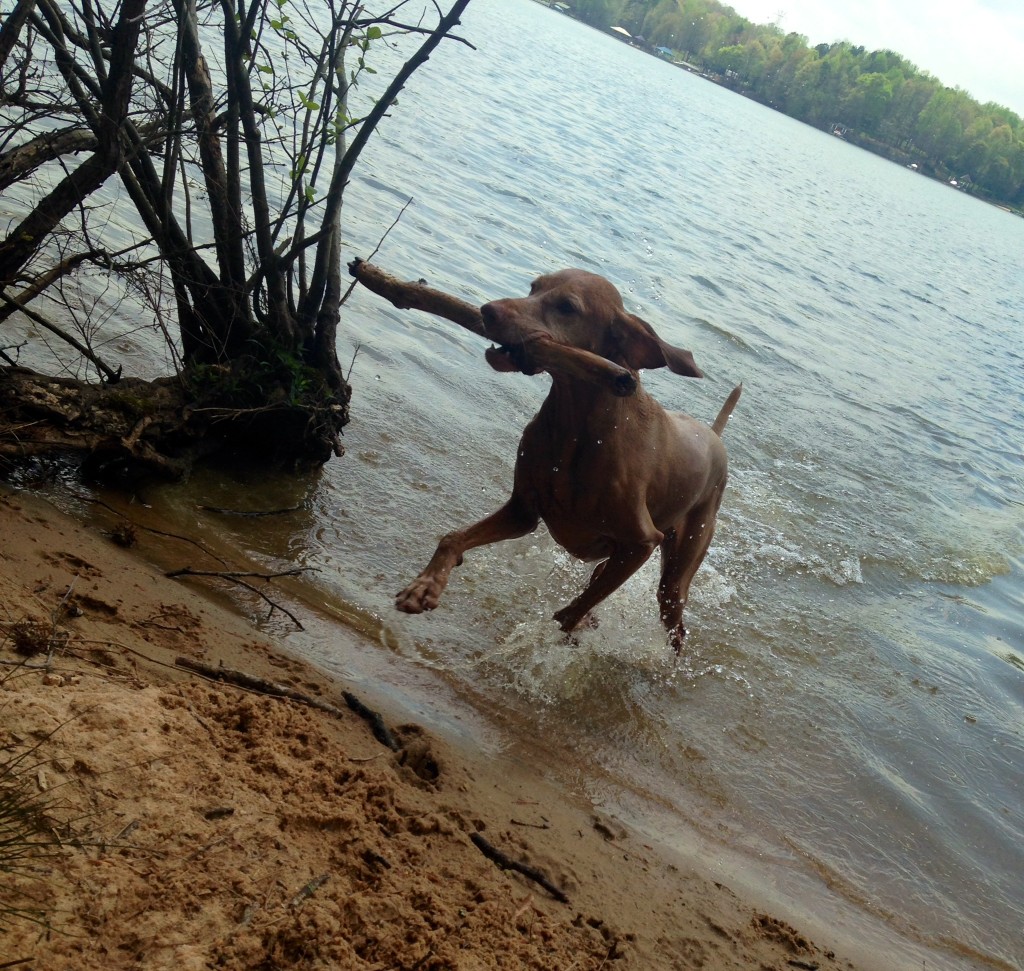 Rest day was great, but I got back on track for Ironman April with a Friday run.  The goal of Ironman April is to swim, bike, and run an Ironman over the course of the month.  The first week is over – how are you doing on the challenge? I'm doing pretty well – a little behind on the run and swim, but I've got time to make it up over the next few weeks.  It's always hardest for me to stay on track overall with the bike because that can easily get away from me if I miss a ride or two.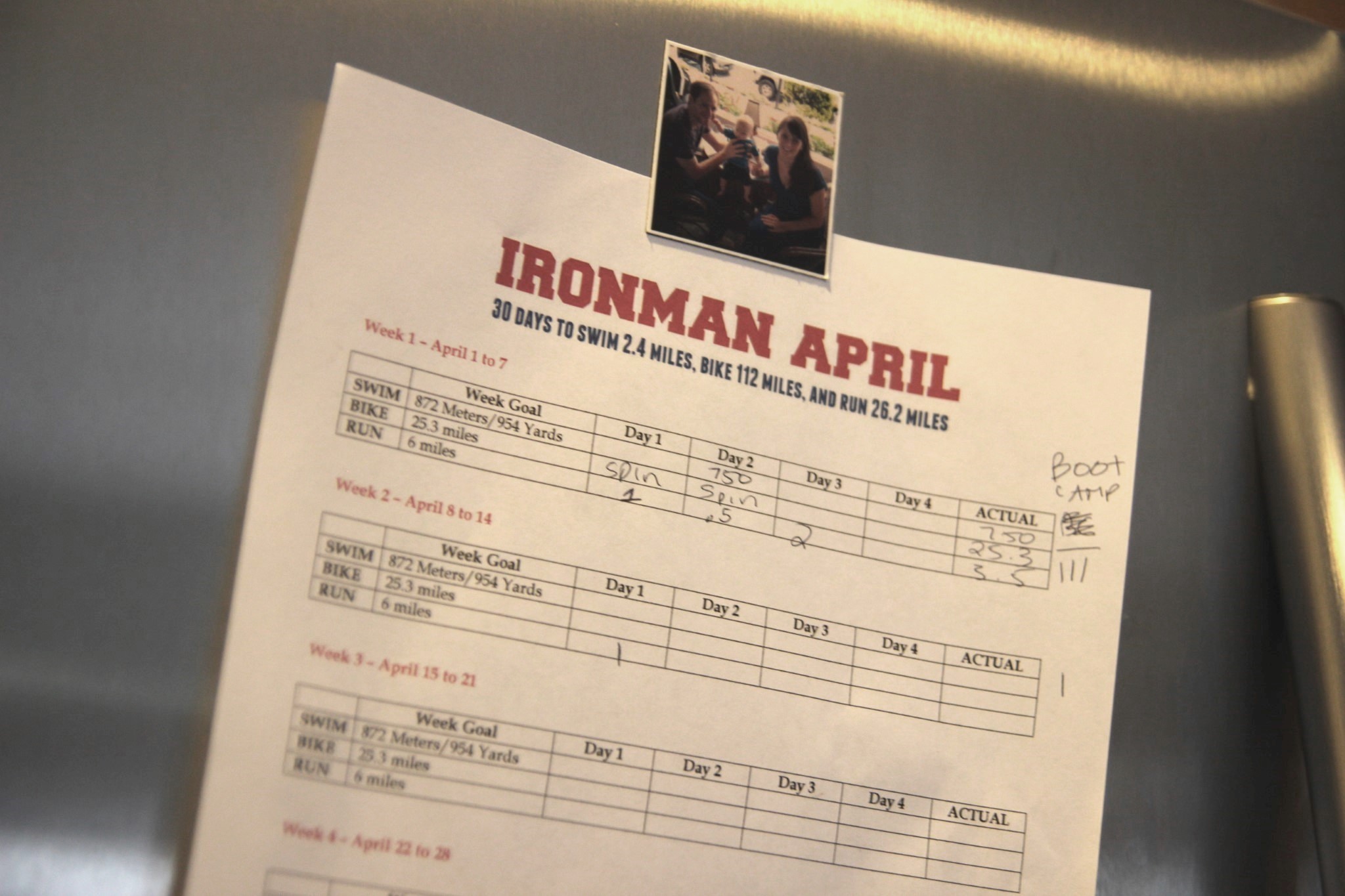 Okay, onto random stuff…
I bought Henry this white noise maker a few weeks ago.  And it works GREAT!  I bought it because he was starting to "investigate" the box fan in the middle of the night – and that obviously freaked me out – so this little tabletop version is perfect.  It's not as loud as the box fan but it does the job well.
Awesome product!
And speaking of things to buy for the kiddos, I'm on the hunt for baby moccasins.  Are these not the cutest things you've ever seen?  I want to put Claire's little feet in them so badly.  I know the brand below is really popular but I'd like to know what other quality alternatives there are out there – anyone buy any lately?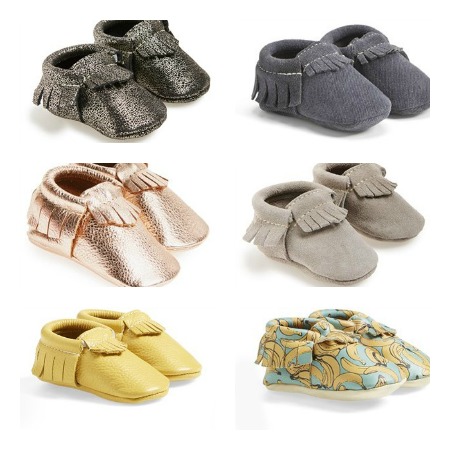 Banana Moccasins (LOLz – I die)
And last, but not least in this collection of randomness, is this week's Book a Week.  This past week, I read a classic – The Handmaid's Tale by Margaret Atwood.  Raise your hand if you read this in high school.  Me!  In fact, if asked, I would probably say this book is my favorite book of all time, even though I haven't read it in 15 years.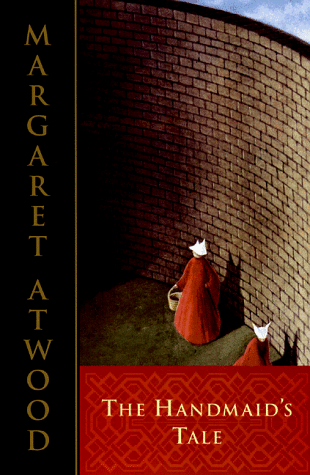 As most of you know, my favorite genre is dystopian novels, and this is the book that started it all.
From Amazon: "Margaret Atwood's popular dystopian novel The Handmaid's Tale explores a broad range of issues relating to power, gender, and religious politics. Multiple Emmy and Golden Globe award-winner Claire Danes (Temple Grandin, Homeland) gives a stirring performance of this classic in speculative fiction, one of the most powerful and widely read novels of our time. After a staged terrorist attack kills the President and most of Congress, the government is deposed and taken over by the oppressive and all controlling Republic of Gilead. Offred, now a Handmaid serving in the household of the enigmatic Commander and his bitter wife, can remember a time when she lived with her husband and daughter and had a job, before she lost even her own name. Despite the danger, Offred learns to navigate the intimate secrets of those who control her every move, risking her life in breaking the rules in hopes of ending this oppression."
My Review: 5 out of 5 stars. How did I feel about The Handmaid's Tale after 15 years? It's just as good. Just as scary.  Just as powerful.  Just as scandalous (oh, those strange sex scenes!). It's a frightening book with a feminist twist that will keep you turning the pages – Love this book!  Still my favorite.
The Handmaid's Tale is the 13th book of the year!  Only… 39 to go (I'm a week behind).  Hah.  Good thing I love to read. Here's what else I've read this year… You can see all the reviews on my Book a Week 2015 page.