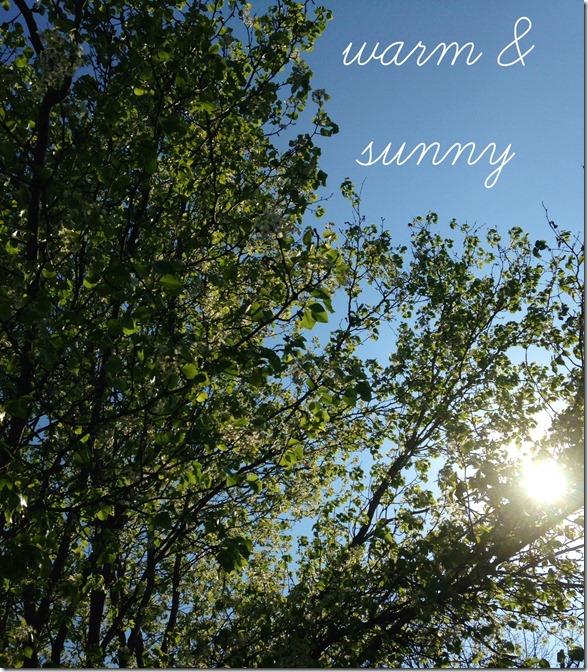 Happy Tuesday!  How are you doing?  I feel busy – but good.  It's always hard to pull things together after a fun weekend, right?  Monday was rammed, but I'm hoping that my late night efforts put some breathing room in our schedule today.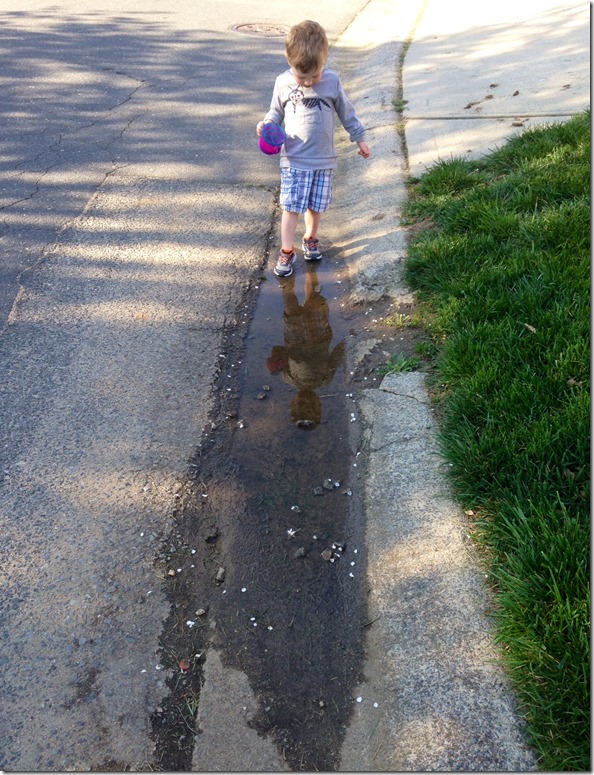 It's so nice here!  I know some of you are still experiencing winter, but spring has sprung here in the South.  Thank goodness – this Miami girl had just reached her maximum intake of winter weather. 
And this weiner dog is pretty pumped, too.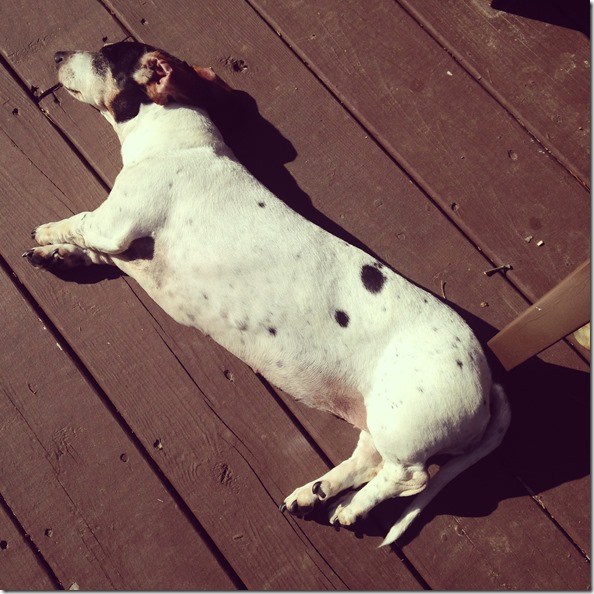 Speaking of the pups, I used the Furminator on James yesterday.  That's how I know it's really spring – when James starts shedding his winter coat all over the house.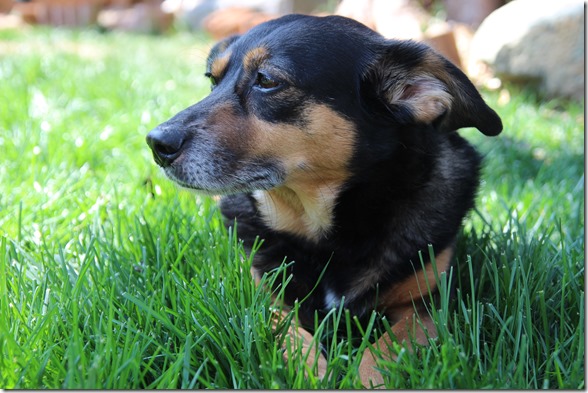 This was Round 1 of furminating.  I usually do twice or three rounds before it's all off.  And trust me – you MUST furminate outside.  This tool is absolutely essential if you have a dog that sheds and actually want a semi-tidy house.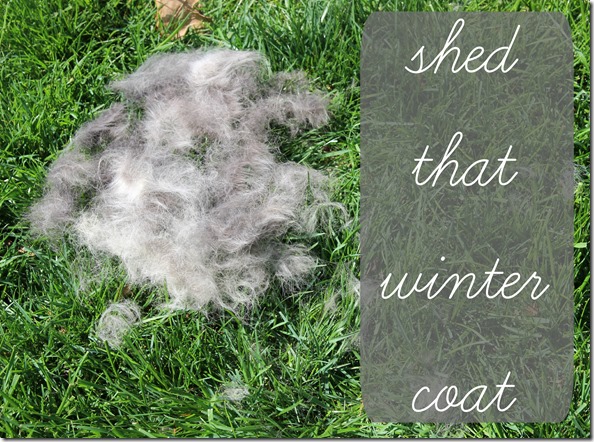 And last… but not least… a delicious bowl of soup and a crunchy salad.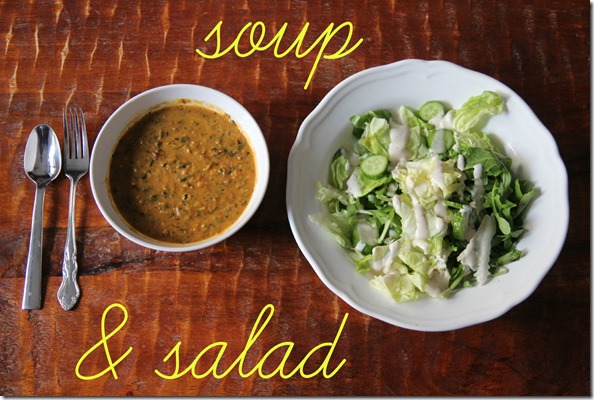 I somehow pulled myself together long enough to make Nicole's Super Soup.  Now I have my lunches planned for, oh, three or four days?  Love this soup.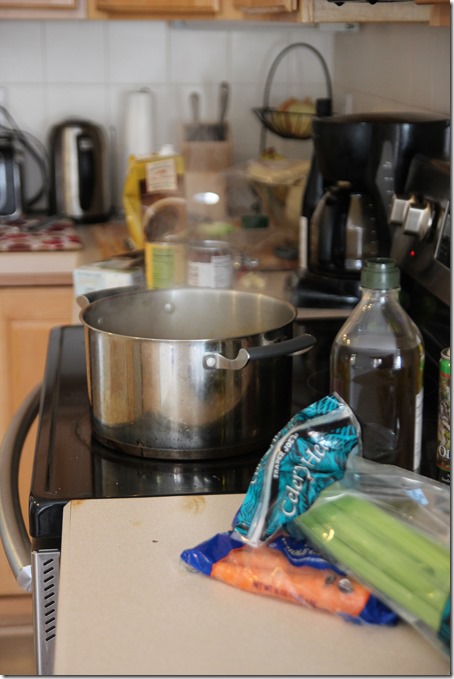 It smells so good when cooking, too!
Okay – one more random spring-related side note.  I am trying to expand my shoe repertoire lately, i.e. not wearing my gray Chucks all the time (not that Chucks aren't worthy of being frequently worn…).  I got rid of almost all my shoes a few weeks ago because everything was outdated, worn out, uncomfortable, or I just wasn't wearing it.  So I'm building my shoe collection from the ground up (which is pretty fun).  Anyway, I really want a pair of wedges for warm weather…  I like these shoes a lot but WAY outside of my price point.  Or maybe something with a little more platform in the front?  Any suggestions?  Please go shopping for me!  Heh.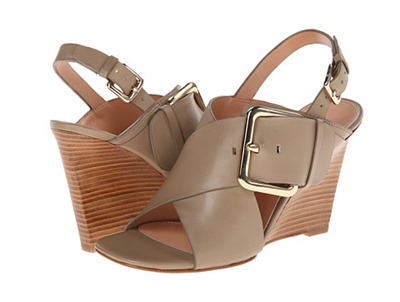 Off to a swim/bike double workout.  Wahooooooooooooooooo!