On Instagram, I had a request to blog about tea steeping times. The post after I went to the Celestial Seasonings tea factory is filled with fun tea facts, but here's the upshot.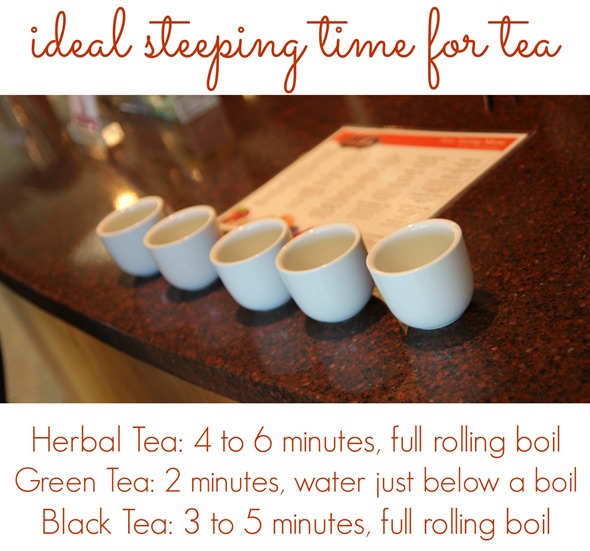 Also – if you don't have a tea timer, you must get one!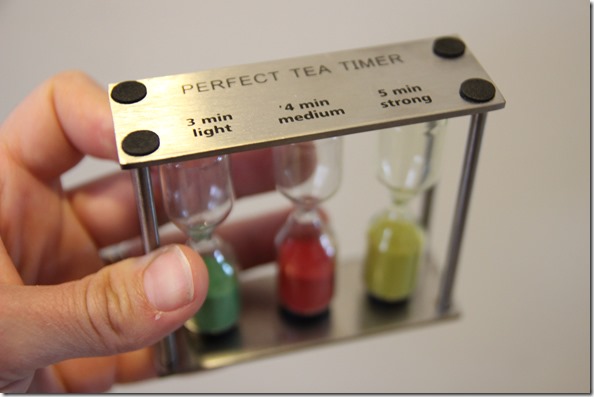 I have a new favorite workout tea tee.  I LOVEEEEEEEEEEE this shirt.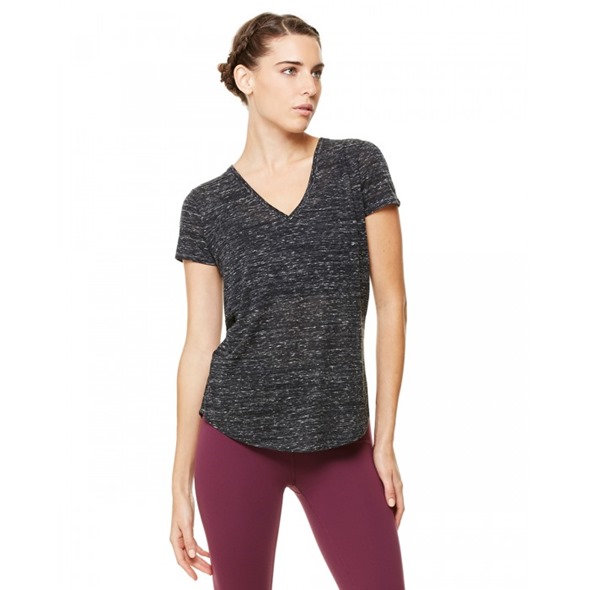 I have it in black and the greenish color and am probably going to buy more.  Why is it so awesome?  Well, it's loose, breathable, and has a longer front and back, so it's flattering, too.  Also, when you get all sweaty, the shirt doesn't get super wet.  I've been rockin' it to boot camp and it's perfect (it also goes nicely with actual pants).  Warning – it runs large. I originally ordered a medium and sent it back for a small, and it's still pretty loose on me.
Have you heard about the Sitting Disease?  It's a made-up term, but I've been thinking a lot about how much I sit (thanks to the Misfit fitness tracker <– review).  You can see a larger version of the below infrographic here.

"Research shows that if people sat 3 less hours a day, it would add 2 years to the average US life expectancy."  Crazy, huh?
Speaking of not sitting… The bootcamp quest continues.  We did so many squats on Monday that I had to close my eyes and pretend like I was somewhere else while I squatted.  Thought I was going to fall apart.  I am really looking forward to the day where I can do the ENTIRE workout without ANY modifications.  That's my goal!  I'm really loving the class and feel stronger every time I go.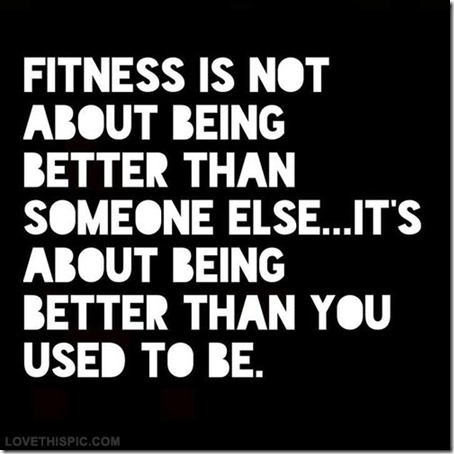 What else?  Oh, I have not one but TWO Book a Week reviews for you!  I am late on reviewing Week 9's book and Week 10 was so good that I read it in a SINGLE DAY, so I'm a bit early with that one.
Week 9:  The Opposite of Spoiled: Raising Kids Who Are Grounded, Generous, and Smart About Money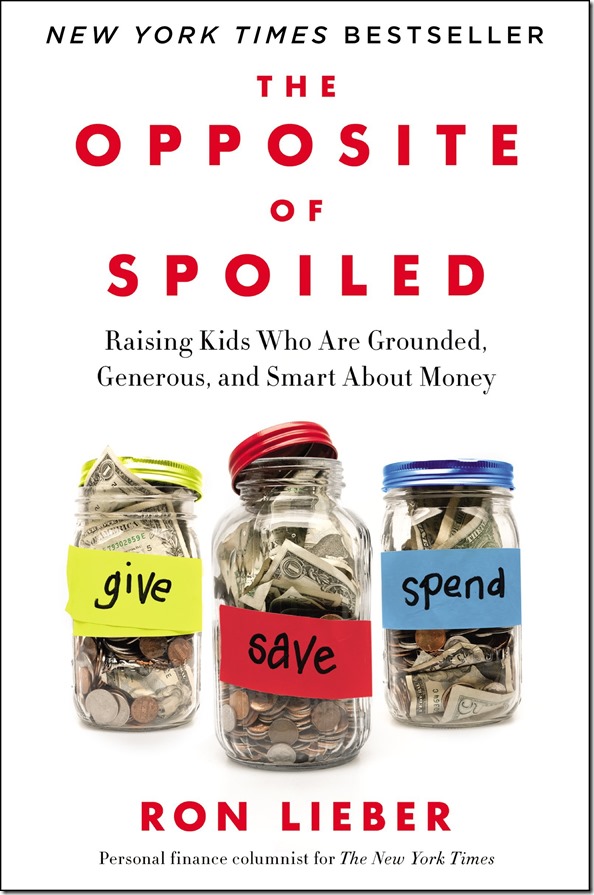 I read this book after a friend on Facebook shared a quote from the author's Facebook page.  The book is about how to talk to your kids about money so they (hopefully) become more responsible and respectful of money. Many of the discussions in the book is targeted to parents in the  middle and upper class, although the book would work for parents with lower incomes, too. 
This book reinforced one of my ideas about allowance – that it shouldn't be tied to chores.  Lieber argues that when you tie allowance to chores, kids end up believing that they should get paid to do things around the house, not because they live there, too.  Kids also end up holding you hostage over chores for money – i.e. they won't do an extra chore unless you pay them.  Allowance, he says, is given to teach kids how to manage money – that's it.  He has a ton of recommendations for conversation starters, techniques, and other tools for kids of all ages.
My Rating: 3 out of 5 stars.  Good book with strong points, but I got bored with the last few chapters – it might be because my kids are too young to really do any of these techniques right now.  I also think I'm a little burnt out on parenting-related non-fiction. I bet a parent of a school-age child would REALLY appreciate this book.
Week 10:  The Girl on the Train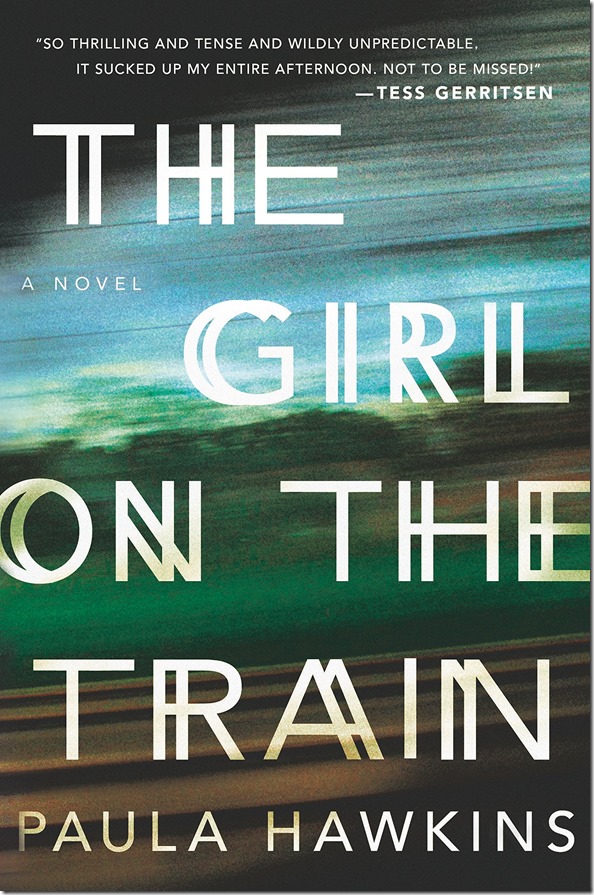 THANK YOU to every reader who recommended I read The Girl on the Train by Paula Hawkins.  It was so good. If you liked Gone Girl, you will love this book!  I don't know how to sum it up without giving away all the good bits, but it's basically a psychological thriller/mystery that centered on three women and their relationships to themselves and each other. I don't want to say anything else! But trust me – you should read it.
My Rating: 5 out of 5 stars. Like I mentioned, I devoured this book in a single day!  Super good with an excellent twist (that I didn't see coming).
Okay, last, but not least, I've been wanting to share this video forever but kept forgetting!
If you are pregnant or have a baby less than 3 months old, WATCH THIS!  It's about "baby language" and how babies make universal noises for certain needs.  It TOTALLY WORKS and helps you understand your baby so much faster.  I can clearly hear Claire do the "Neh" sound when she is hungry.  Pretty cool.
Random Question:  Did you get an allowance?  Was it tied to chores?  What were your chores?  I got an allowance, and it was tied to chores and my grades.  I don't think my mom made me save any of it, though – I could do whatever I wanted with it.  My chores included walking the dogs before school every morning and washing them once a week. I also had to clean the bathrooms <—I still hate that chore; I am really looking forward to the day that my kids are old enough to do it!  Hah.