Just a fun little giveaway (and coupon code) for the mommas and mommas-to-be.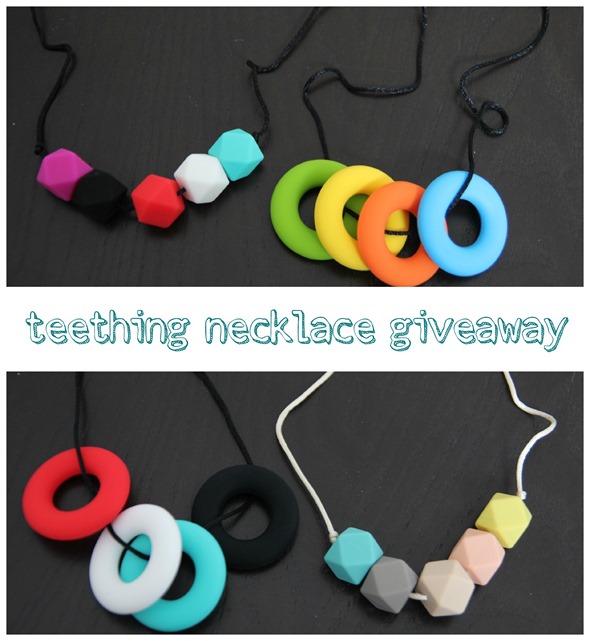 Amy and her husband were inspired to launch Eternal Love after the birth of their son, Felix.  You guys know I love a great small business story, and I also really love Amy's awesome products, which are silicon teething necklaces.  They're designed to be worn by mom so baby has something safe to chew on while teething or fun to play with while eating. 
Amy said:  Before a few flights when Felix was around 6 months old, I decided to try a teething necklace to see if it would be a good trick to have to keep him occupied.  We quickly found out that it was just indispensable.  I spent the next several months with one on whenever we were out.  I also usually wore on when we were nursing because he was one of those kids who just loved to grab my top, and after a while it's just too much grabbing at my skin!  It's also been great to have jewelry on that doesn't obviously look like a baby toy, but it something that I don't have to worry about him breaking.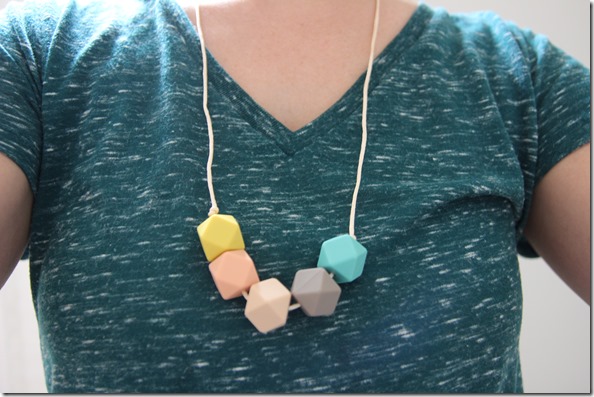 The necklaces are:
Uniquely designed for Moms, by a Mom
Stylish to wear – most people don't even realize it is a teething necklace!
Available in multiple colors to pair with any outfit
Great for keeping busy hands occupied while nursing
Fantastic for soothing sore, teething gums (you can also pop the necklace in the freezer to help soothe gums)
Colorful, tactile, & stimulating teethers
Easy to clean – dishwasher safe & 100% BPA free
And I'm giving away TWO necklaces to one lucky reader. This is also an awesome baby shower present (plus diapers – diapers are always a good gift!).
To enter, use the widget below.
And also, if you'd like to go ahead and purchase a necklace (and support a start-up small biz!), use coupon code 25NEXT25 at the Eternal Love store on Amazon.