By popular demand, I've created that motivational private Facebook group mentioned in this post – here's the link to Get Fit Blog Friends.  The idea was originally to have a place for everyone trying for a 5K to track their progress, but I think it would be more fun to open it up to EVERYONE, no matter what your fitness goal.  So whether you're trying for a 5K or doing your 20th marathon or learning to swim or hoping to Zumba your way through 2015… come join us!

I hope it will be a fun place for motivation and encouragement.
Well – let's see.  We concluded our Christmas vacation by spending a few more days in Florida.  It was relaxing and peaceful.  Wish we could've gone to the beach more!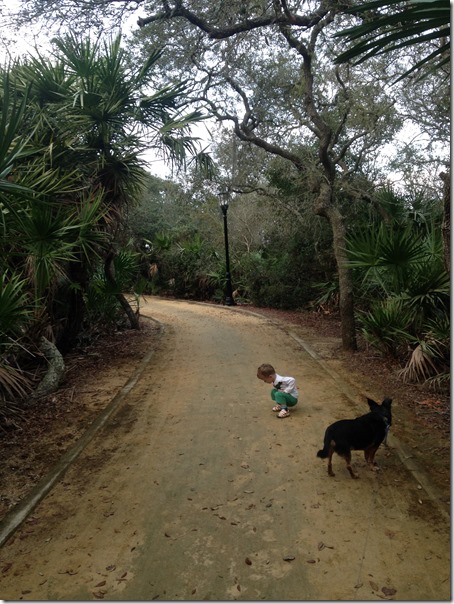 On the way home, we had some car trouble and found ourselves temporarily broken down in a Target parking lot. Henry spilled some cereal and we were immediately swarmed by birds – I freaked out!  Lots of birds scaaaare me.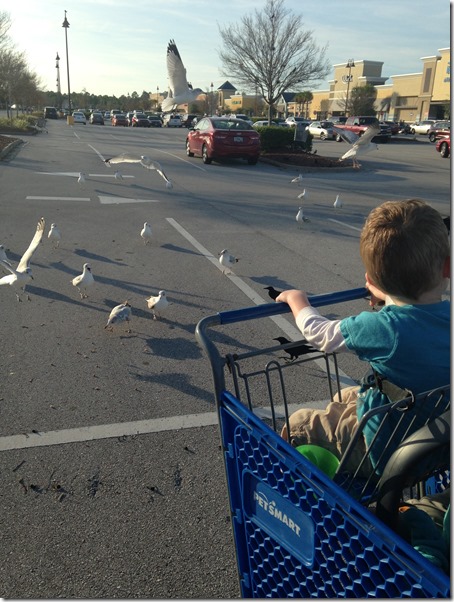 Once (finally!) home, we were greeted by my preferred kind of animal – the fuzzy kind!  Ferguson sure missed us (we have a cat sitter).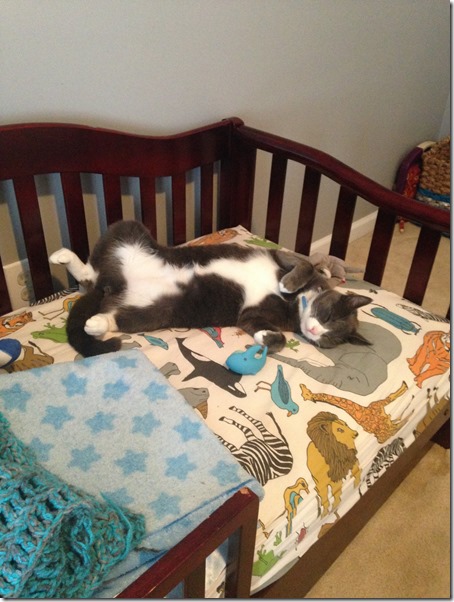 Don't you just want to rub his belly? It's so soft.
We settled back in, and then we immediately got to taking down the Christmas decorations.  We bought our tree SUPER early because we were afraid I'd go into labor before we could get a tree – so this one was totally dead by the beginning of January.  I'm on the lookout for discounted fake trees; I'm over post-real tree clean-up.  Anyone know any awesome sales?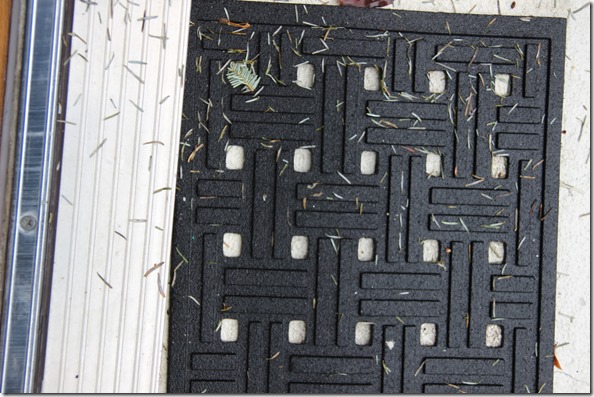 I will be vacuuming up pine needles for the next six months.
Our living room looks very bare now – but I'll admit that I kind of appreciate the post-tree tidyness.  More room for toys to take over every corner… Hah.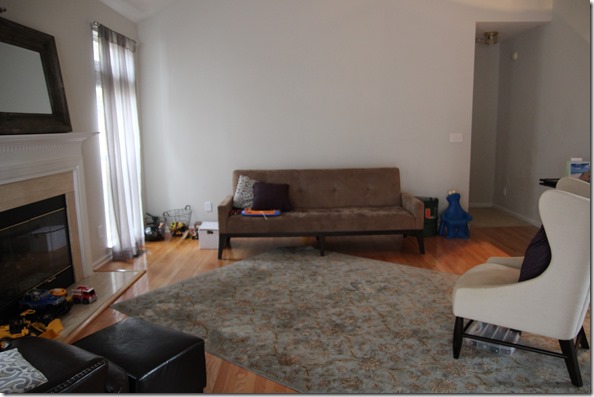 Also over the weekend – Claire turned one month old!  Can you believe it's already been a month?!  I certainly can't.  She's starting to do all sorts of cool stuff, like hold up her head and turn her head towards sounds and move her eyes when you move your face.  Her hair is also getting even more spikey and adorable, especially after a bath.  She's also gained a lot of weight, no longer fits in newborn-sized clothes, and has graduated to size one diapers!  My big girl.  <3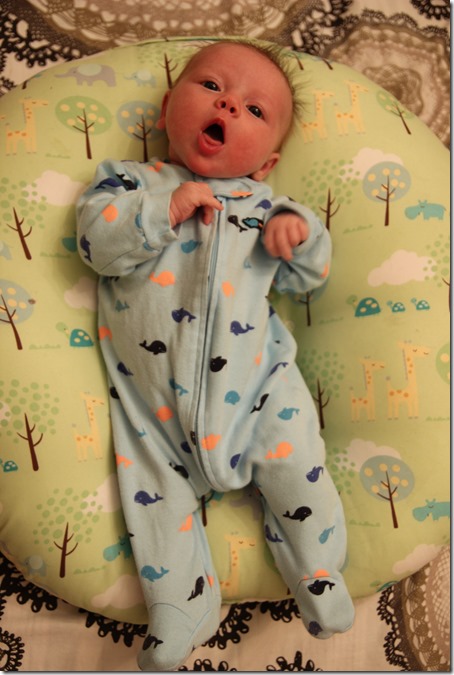 Her sleep at night still exhausts me – she'll do a 1 – 2 hour period of unexplained crying every night, without fail.  But I know that could be worse.  Breastfeeding is going well; we're doing a combination of actual breastfeeding and some pumped bottles.  It works for me (and her) so I'm happy!
And last – but not least – I'm headed towards my post-partum check-up.  I hope I get cleared to run!  And that I can find time to run!  Hah. 
Thought of the Day: