What began as a bit of a joke in 2012 is now officially an HTP tradition – it's the Scary Santa / Sweet Santa Contest.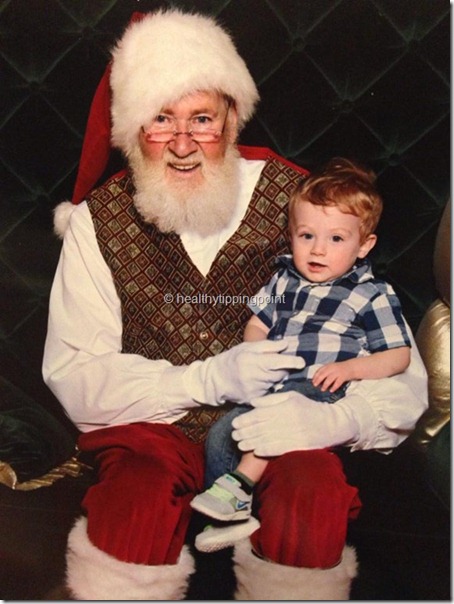 Ho, ho, ho!  It's that time of the year again.  Wear your holiday best and smile your sweetest smiles!  Or… Wipe the sweat off your brow as you hold on tight to screaming babies and thrashing toddlers!  A visit to Santa could go either way…
You can see the 2012 Sweet entries here and the 2012 Scary entries here. And you can see the 2013 Sweet entries on this post and the 2013 Scary entries right here.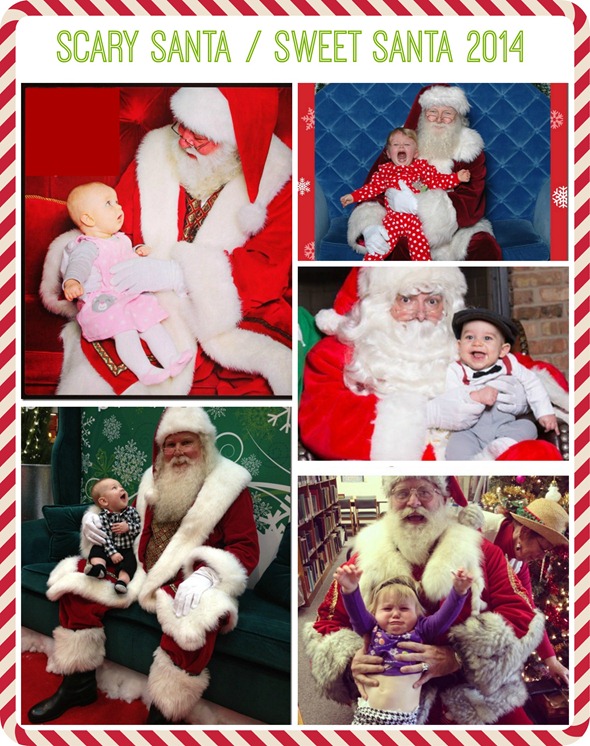 Here's how it works:  You email me a photograph of your kiddo with Santa.  My e-mail is caitlinjboyle@gmail.com.  Deadline is December 21.  Write either Scary Santa or Sweet Santa in the subject line so I can easily organize the emails.  Include your kiddo's name (or first initial or pseudonym, whichever you prefer) and, if you want, a brief description of the encounter.  Know that, by emailing me, I will put the kid's picture on the Interwebs for everyone to see; therefore, don't email me photos of your super cute niece or your hysterically screaming nephew unless you're their legal guardian.
I will compile all the pictures into a post, choose 5 finalists for each category, and readers will vote on the best Sweet or Scary picture.  The winner will get a TBD prize, as well as blog fame and glory.  Woo hoo!

The Scary Santa photos are judged based on the following categories: the overall creepiness of Santa; Santa's own freaked out/exhaustion face; and the oh-so-dramatic expression on the kiddo's face.  And let's not take Scary Santa pictures TOO seriously – I'm sure Scary Santa pics aren't everyone's cup of tea, but it's kind of a childhood right of passage, isn't it?  Trust me – I have my own Scary Santa pictures, and the 1985-version of me looks pretty damn funny as I scream in (poor, poor) Santa's face.
The Sweet Santa pictures are judged based on the cuteness of the kiddo; the realism of Santa (bonus points for real beards!); and tender expressions of true holiday joy/Santa belief.
Happy Holidays!  May all your visits to Santa be super sweet.  <3 <3 <3