The other night, I was in bed and struggling to sleep (damn you, pregnancy insomnia!), when I thought of this half-ass cookie recipe.  I call it a half-ass recipe because there is no actual baking involved.  The result is anything but half-ass – it's amazing!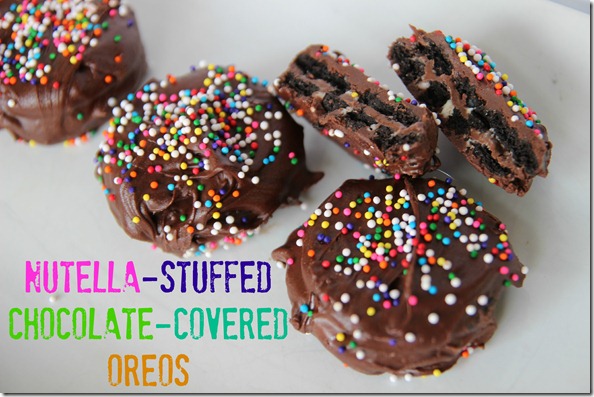 This would be a perfect small gift for the holidays – wrap these Nutella-Stuffed Chocolate-Covered Oreos in a pretty clear bag, tie with a colorful bow, and you've got an awesome homemade gift.  It looks gourmet, and your friends will be too busy stuffing their faces to notice the half-assedness.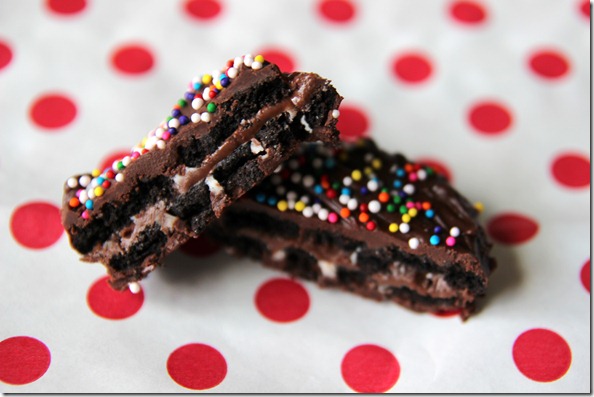 The only problem with this recipe is that you will be tempted to individually eat each ingredient as you put the cookies together!  Hah.  The struggle is real, let me tell you.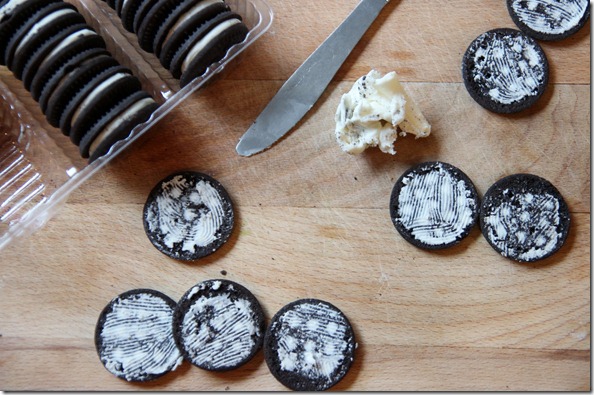 This recipe can easily be made gluten-free with Glutino chocolate cream cookies.  I found these in the store the other day and was so pleasantly surprised by how much they taste like Oreos.  The only difference is they have a tad more cream in comparison to the real deal (fun fact: Oreos are actually vegan).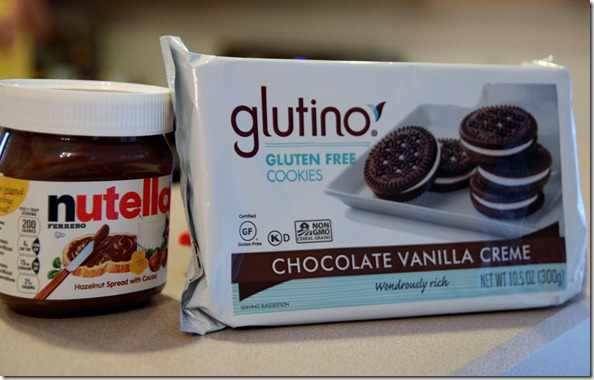 Okay – enough blabbering.  Onto the cookies!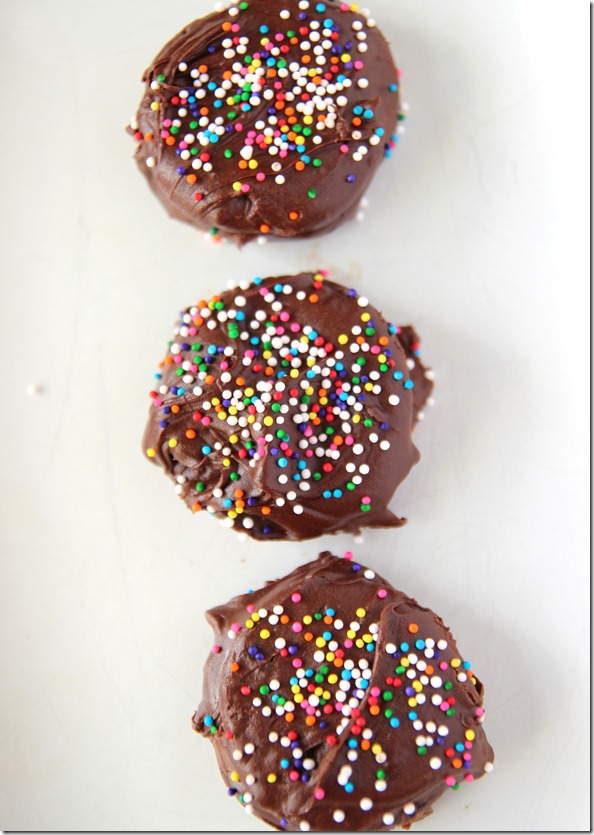 Nutella-Stuffed Chocolate-Covered Oreos
Ingredients (makes 20 cookies):
20 Oreos
Jar of Nutella
12 ounces semi-sweet chocolate chips
Sprinkles for decoration
Directions:
Twist apart oreos and scrap out the cream.
Make oreos back up with a big glob of Nutella in the middle.
Once all the cookies are reassembled, pop into the freezer for a few minutes (an unnecessary step, but it does make handling the cookies in the melted chocolate a lot easier).
Melt the chocolate chips using a double boiler or make your own. 
Line a cookie sheet with parchment paper and spray with cooking spray.
Drop a cookie into the chocolate and use a fork to make sure it's thoroughly coated before lifting out and placing on the paper. Sprinkle with sprinkles.  Repeat for all the cookies.
Set in fridge to firmly set (takes a few hours).  I think these cookies actually taste best coming straight out of the fridge, but they are good at room temp, too!
Recipe alternatives: use peanut butter instead of Nutella or white chocolate instead of semi-sweet.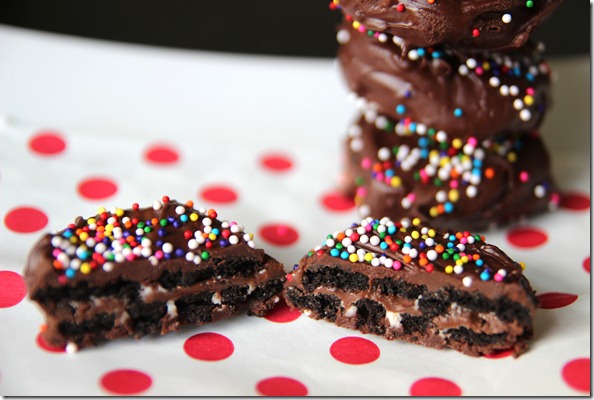 Enjoy!  And try not to eat all at once…