It's the biggest foodie day of the year, but this is the only thing that I've made…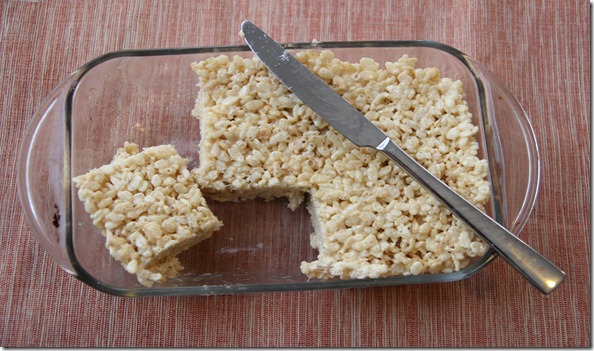 My friend Brandi is going through an intense Rice Krispy Treat obsession, and her constant texts about the gooey treats finally got to me.  I had so much fun making (and eating) these!  The secret to amazing RKTs is to use extra butter and extra marshmallows (duh).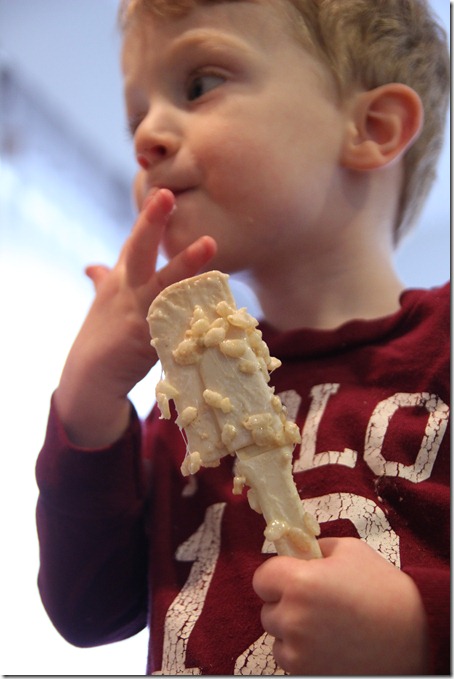 We are technically not 'celebrating' Thanksgiving today – we moved our celebration up to this past Monday because I was worried that I'd be in labor/with a newborn/in the hospital/too uncomfortable to move.  And here I am, on Thanksgiving Thursday – still pregnant!  But I'm still glad we moved the meal up because I felt really crummy yesterday afternoon and feel like I could go from normal to laboring any second now…
Luckily, my symptoms held off long enough so our morning plans were not interrupted!  We took Henry to see his first movie yesterday morning.  It was so much fun.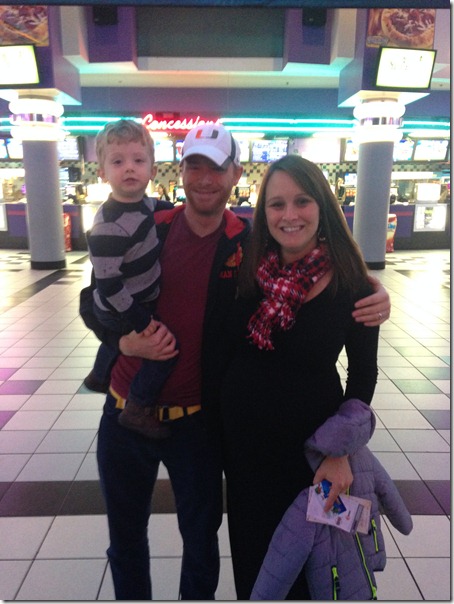 We saw Penguins of Madagascar – Henry knows the characters and was pretty impressed by the "big TV." My only advice for taking a toddler to the movies?  Arrive 15 minutes late so you skip ALL the previews.  Henry knows what commercial breaks are but preview after preview after preview was pretty hard for him to sit through.  He kept turning to me and asking, "WHERE ARE THE PENGIUNS!?"  Hah.
By the time we got home, I wasn't feeling too hot.  Kristien made me this yummy salad and cheesy toast and I ate it in bed.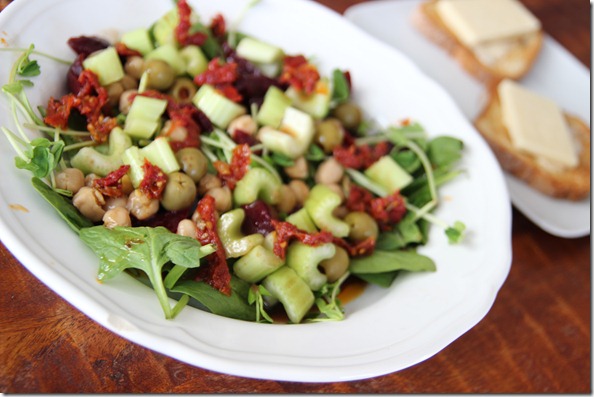 My new thing is cheddar cheese on buttered toast – so odd but so good.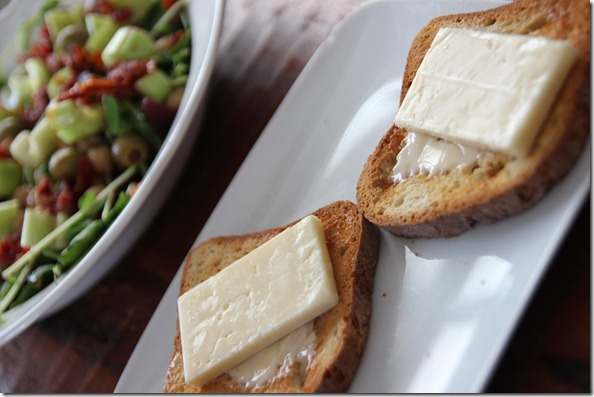 My MIL came over in the afternoon, and I managed to rally to go out with the Husband on one last date night – we had an incredible dinner and saw ANOTHER movie!  Two movies in one day – pretty awesome.  We saw the new Hunger Games… I thought it was well done but suuuuuper slow.
So – that's our holiday.  A lot of waiting around, a lot of relaxing, and a lot of Rice Krispy treats.  Not a bad way to spend Thanksgiving…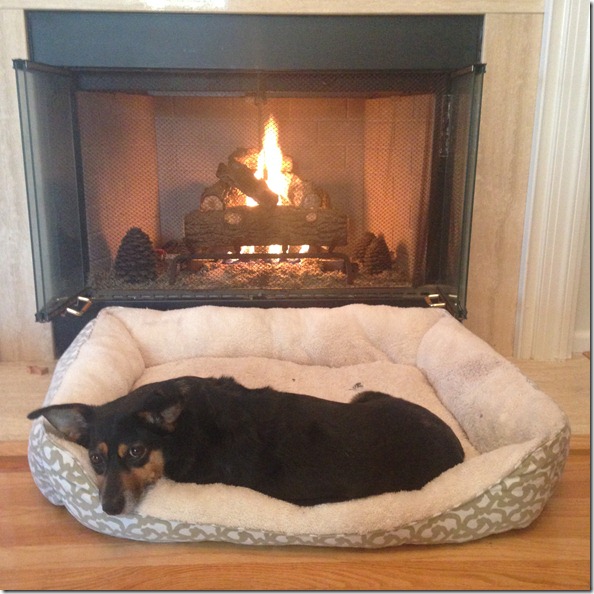 Happy Thanksgiving from the HTP Family to yours.  <3 <3 <3