Happy Wednesday!  Just to celebrate Hump Day, I have a great giveaway for you from White Plum, an online vintage-inspired boutique filled with fun, affordable clothing.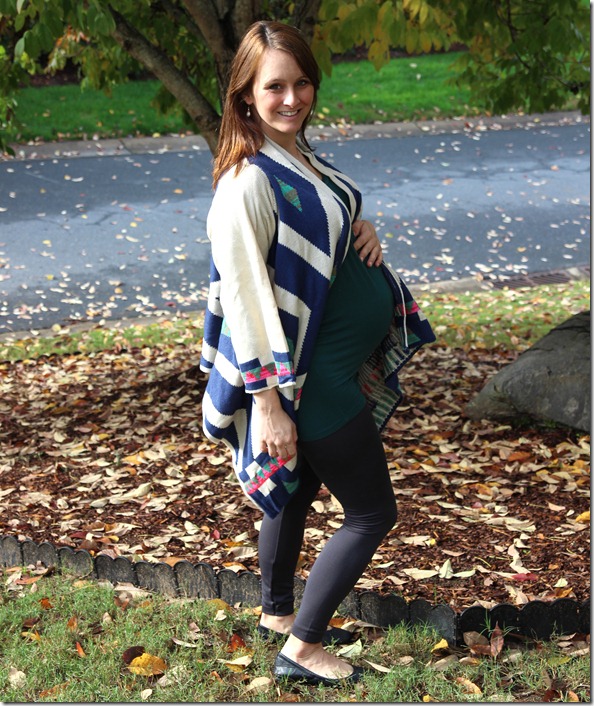 You can also use the code CAITLIN20 for 20% off your entire purchase until 10/24.
So… I found the perfect leggings.  Check out the fleece-lined leggings, which come in 7 colors.  I'm wearing the "charcoal."  White Plum has so, so many leggings, but I really liked the way the fleece ones fit and felt.  All of my other leggings are WAY too thin for the colder months – my thighs always feel frozen in them.  I'm super excited to wear these more when it gets even chillier out.  The leggings fit size 0 – 12, and they were perfect on me!  Stretchy in all the important places.  🙂
Click through for the giveaway!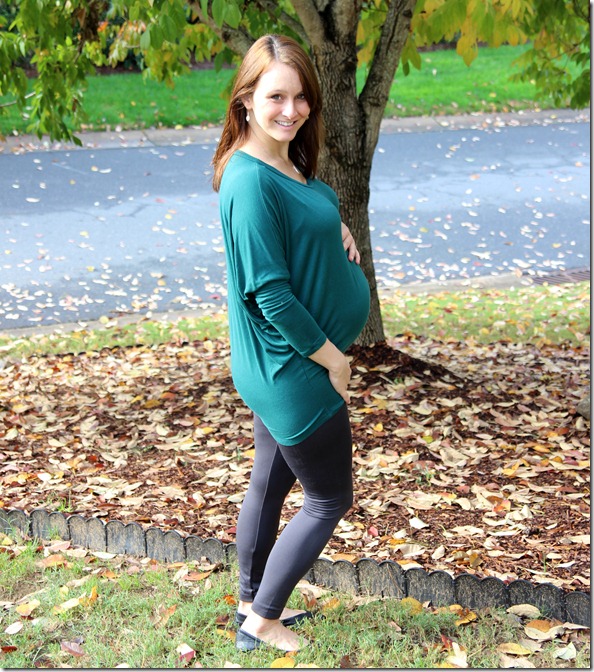 I'm also wearing the Lizette Open Cardigan (which runs large – I'm wearing a small in the first picture) and the Ultimate Leggings Tunic.  The tunic specifically caught my eye because I thought it would make a great 'maternity' shirt even though it's a normal top. And I was right! The big ol' bump fit just fine, but I imagine it would drape nicely when my stomach is flatter, too (plus – you could easily nurse in this tank because of the wide neckline).
I also really loved these jewel teardrop earrings – they are only $9.99!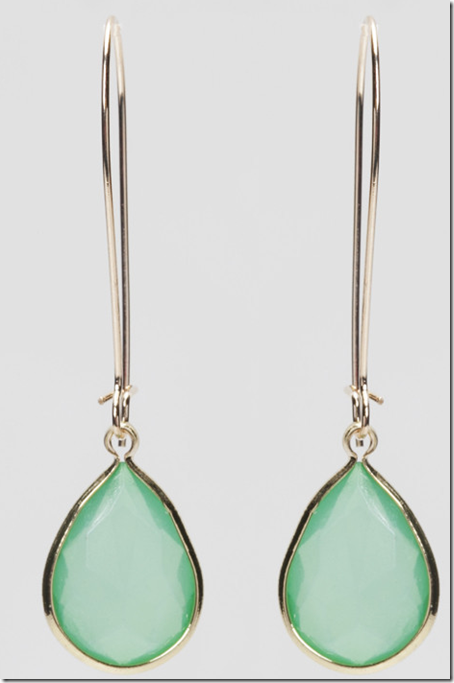 And this pretty infinity scarf.  But the last thing I need in my closet is another scarf.  Hah.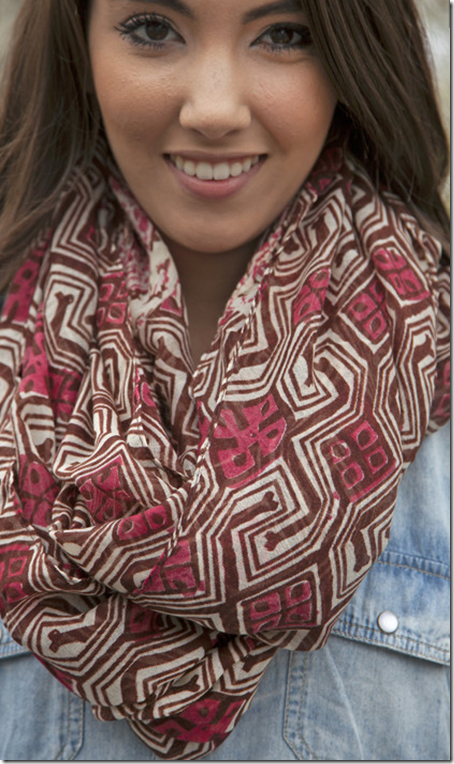 I'm giving away a $50 gift card to White Plum – enough to buy several pairs of these awesome leggings (or something else!).  Enter using the widget below.  Per the usual, I'm closing the comments section so there's no confusion on how to enter.
Good luck.  Stay warm this autumn! 🙂