Just poppin' in on a Sunday to say hello and share some thoughts from my weekend!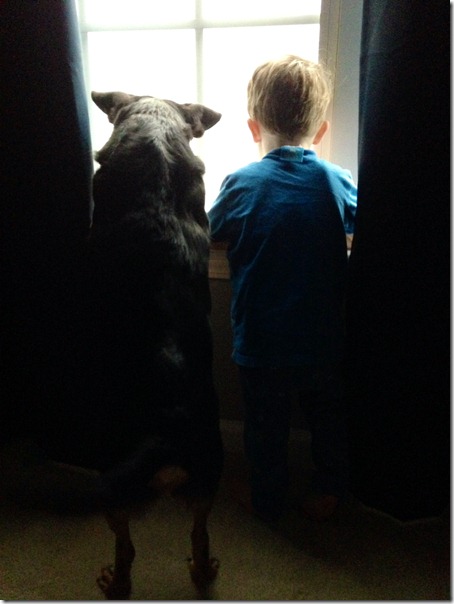 The theme of this weekend has been "getting ready."  Countdown to Little One is ON.  When I found out I was pregnant in the spring, I thought forward to autumn and the holiday season and felt like it was so, so far away.  But as the leaves in my front yard change colors…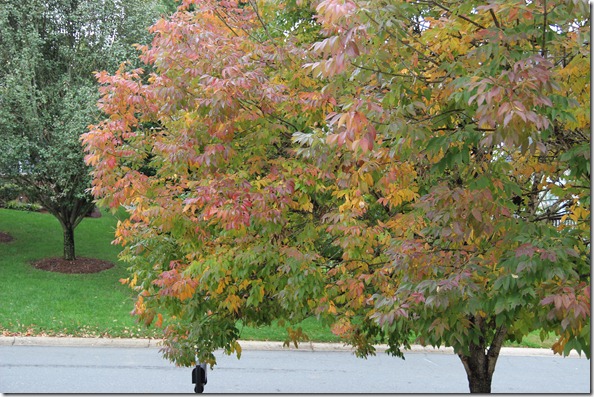 …I realize that our second baby will be here before I know it.
More than anything, we are really, really excited.  I have asked so many people if they thought going from 0 – 1 children or 1 – 2 children was harder, and opinions are so mixed.  I think (and hope) that I am going to find 1 – 2 a lot easier than 0 – 1.  The lifestyle shift when we welcomed our first kiddo was so huge, but the arrival of this one just feels like… our family is becoming complete.  Does that make sense?  But there's still a lot to do to prepare for the inevitable craziness of two!
On Thursday night, I was flipping through my date book and realized that I was running out of time to complete my "declutter and organize" goals.  So I peeled myself off the couch and tackled the attic and the baby's room.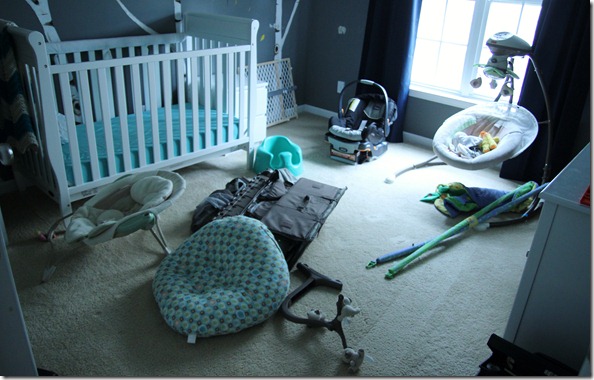 It doesn't look much more organized, but trust me – it is!  All our baby gear (swing, pillow, infant car seat) has been pulled out of storage. 
Newborn to 3 month clothes are in drawers…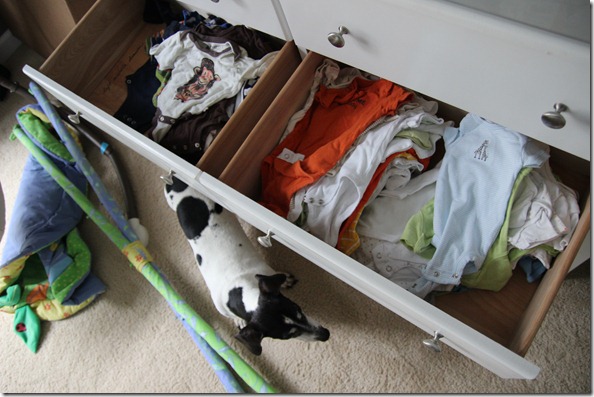 And little baby diapers are unpacked!  Gaaaaah so tiny.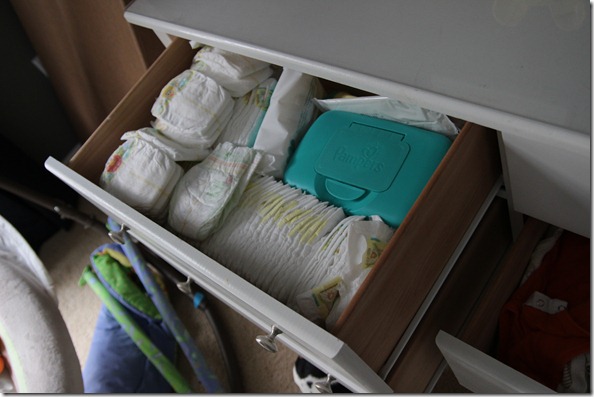 I also bought Little One his or her first "new" outfit (kiddo is going to mostly live in hand-me-downs regardless of sex!).  I can't believe I made it to 33 weeks without buying anything, but that's what not knowing the sex gets you!  I bought Henry and baby some Christmas jammies.  I definitely had an OMG moment at the register.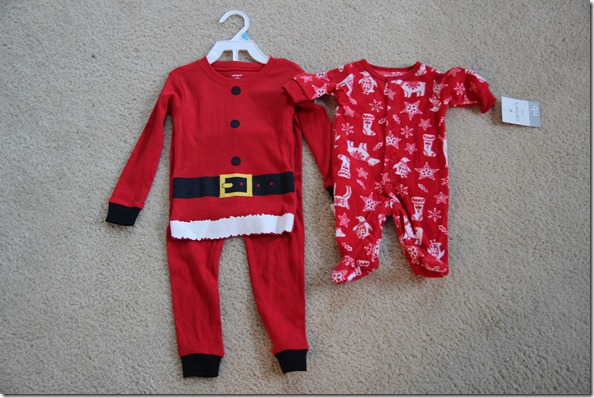 On Saturday, Kristien and I went to a Bradley Method course refresher.  Now THAT was an OMG moment!  ;-)  The class was actually really helpful.  I would highly prefer a shorter push time with this baby, and I think I made some tactical errors that elongated the process with Henry.  My goals for Little One's birth include: actually pushing in different positions (instead of just a variety of back positions) and not being so vocal/scream-y during pushing (I think I wasted a lot of energy).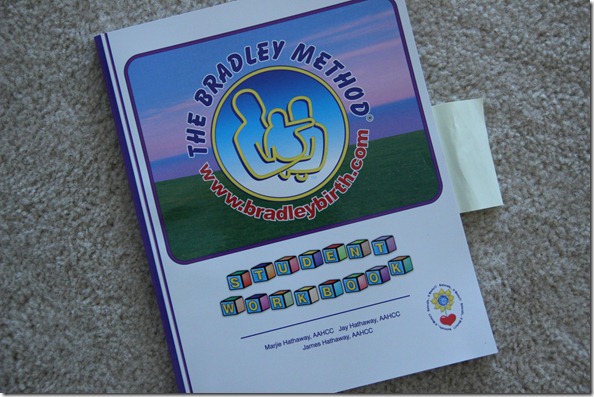 Pre-Birth Review of Bradley Method Classes
Post-Birth Review of Bradley Method Classes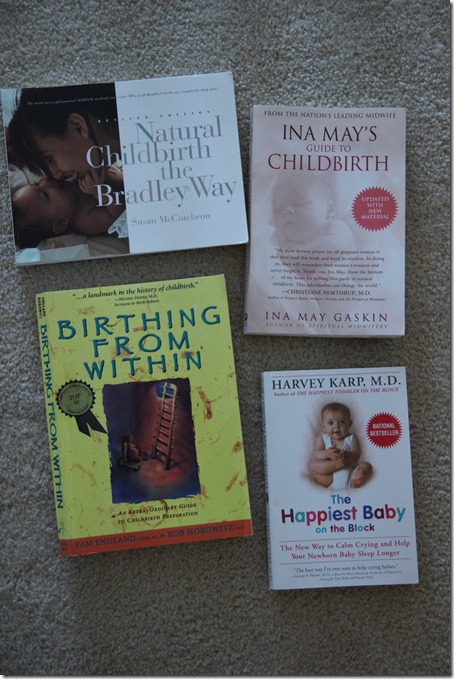 I'm sure most second-time moms don't feel the need to drag out all the old birthing/newborn books… but I do!  Reading really helps focus my mental energy – so I have a ton of reading to do.  Especially the birth books.  I really don't want to 'wing' this baby's birth; I feel like I had an overall positive experience with Henry because I was prepared… I don't feel prepared (yet!) this time around.  But I will!
And last – but not least – I had an epic 1.5 hour prenatal massage.  Thank you, Husband!  It was an awesome surprise.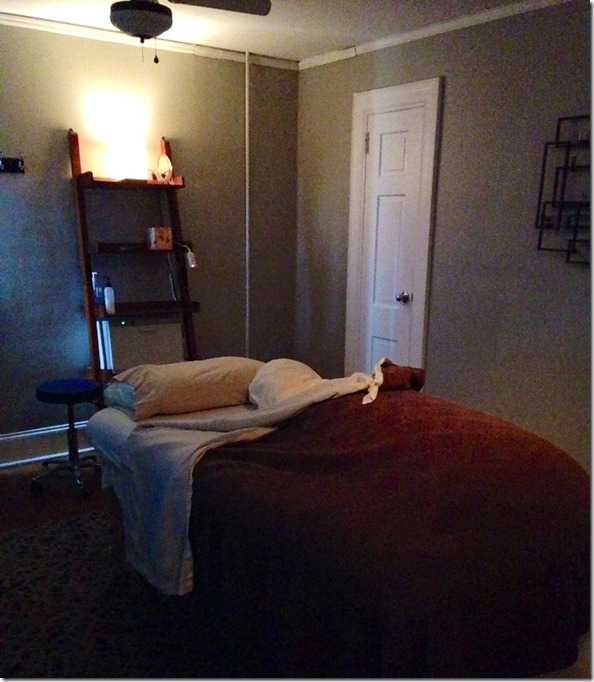 So – that was my weekend.  Very baby-focused.  But fun and exciting, too! 
What did you focus on this weekend?