As of yesterday, I am 32 weeks pregnant.  Where does the time go?  I had this long, long list of "goals" for the three months before I was due, and it seems like the days slip by so quickly now – there's no way that I'll be able to get it all done in time.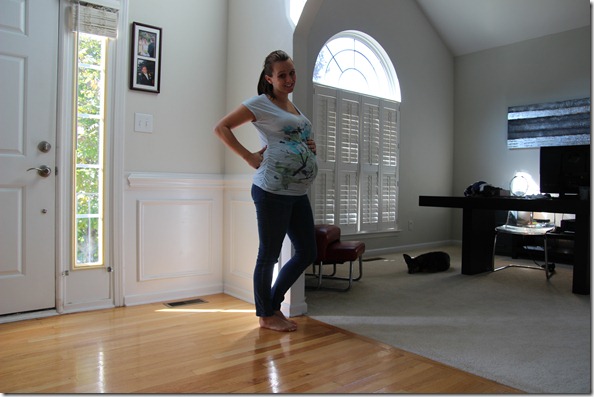 But there's one thing I know for sure – eventually, everything that matters gets done.  Maybe I won't be able to turn our playroom into a Montessori-inspired playspace (yes, that's actually on my list), but if it doesn't happen… the world isn't going to end. 
Here's one thing that DOES need to happen, if only for my mental sanity: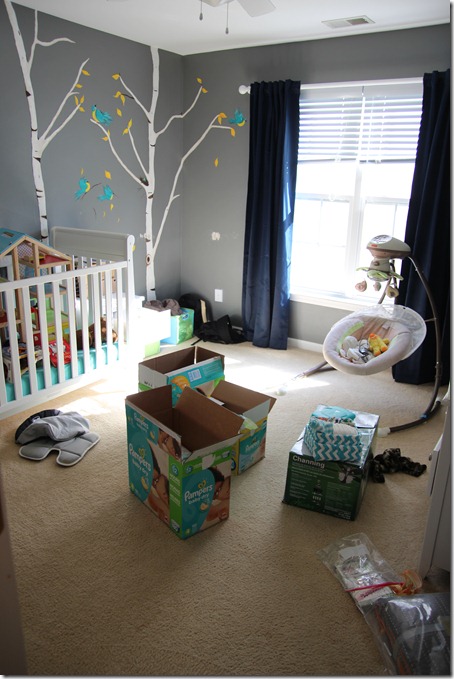 The nursery went from perfectly cleaned to a dumping ground for baby things that I've been slowly pulling out of storage.  It needs to be organized.  And I'd like it to happen sooner rather than later (you never know!).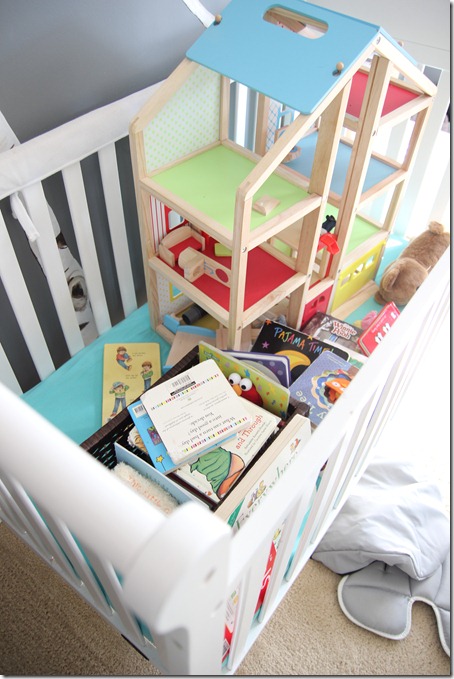 I am getting better (a lot better) at healthy eating.  I had a diet backslide over the last year… The pregnancy, the lack of training for anything specific (races keep me on track, nutritionally), the busyness of life with a toddler… Eating healthy fell to the wayside.  I kept telling myself, "You'll clean up your diet when the baby comes!" but then I realized that attitude is pretty damn ridiculous.  Nothing gets 'cleaned up' with a newborn in the house!  So I've been trying to eat healthier NOW – basic portion control of treats, more vegetables, more prepared meals v. peanut butter sandwiches.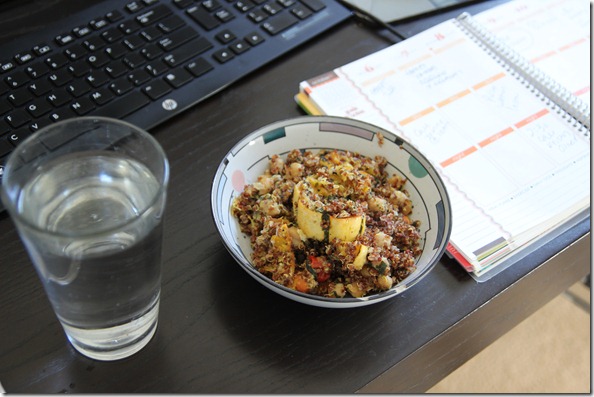 I tried Sunday Meal Prep, but it didn't fit well into my life.  Instead, my secret for success has been to make everything times four.  I don't mind eating leftovers at all, and now we always have several Pyrex containers full of meals in the fridge.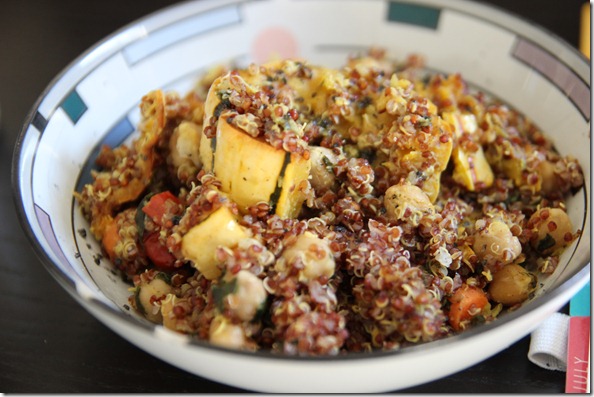 Delicata Squash Honey Mustard Quinoa <— New obsession.
From Around the Web…

The Best Possible Day – Just a really beautiful and heartfelt peace about the end of life.
42 Awesome Running Tattoos and 38 Amazing Race Tattoos – I love ink so I loved these slideshows!  I have two tattoos but neither is running-related.  I think the only time I would get a sports-related tat is if I did an Ironman (which I will never do so the point is moot).
Mark Bustos' Instagram Account – I know I've mentioned this before, but seriously – this Instagram is my favorite. Mark cuts homeless people's hair on the street.  The photos and stories are beautiful. 
My Pregnancy Modifications for Crossfit – Obviously, I am no Crossfitter, but I thought this list of pregnancy modifications from Tina at Carrots 'N Cake would be helpful for any moms-to-be who love to lift!
How to Eat Intuitively – This guide to mindful eating by Anne the RD has a ton of awesome suggestions.
Why Don't the Men I Date Ever Truly Love Me – This kind of reminds me of the 'Cool Girl' speech from Gone Girl.  A good read for all women, even those in happy relationships.
Read anything cool around the web lately?