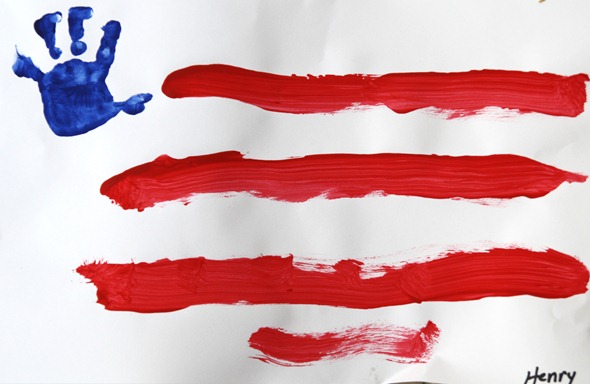 Happy Fourth of July!  The long weekend is almost here.  Wahoo.  We don't really have any firm plans, but I admit – I'm looking forward to doing a whole lot of nothing.
Fitness Lately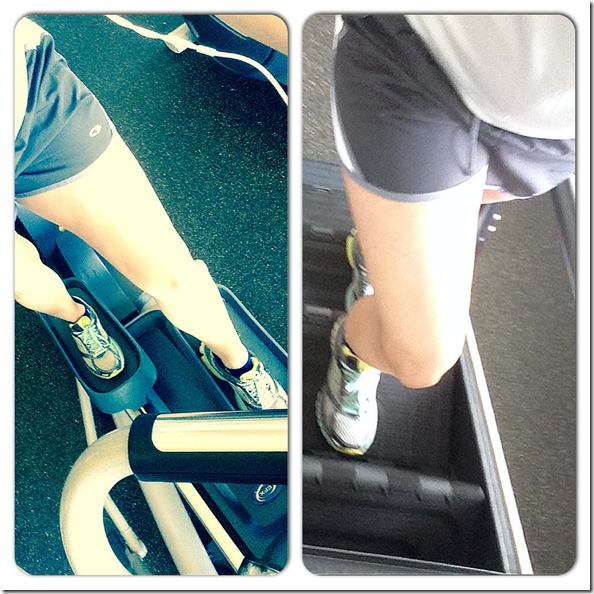 Meh.  It's going okay.  I'm trying really hard to stay active through this pregnancy, as I did with Henry, but I'm struggling a bit.  I can still run, but it's rough with the heat.  Instead, I've been opting for a daily long walk, and I try to make it to the gym every other day or so.  Today I mixed up the cardio equipment with 15 minutes on the stairclimber and 15 minutes on the elliptical.  My basic goal is just to sweat a little every single day until I deliver.  And in the meantime, I'm already starting to plot my post-pregnancy return to fit-fitness (I really want to participate in triathlons next summer!).
Baby Lately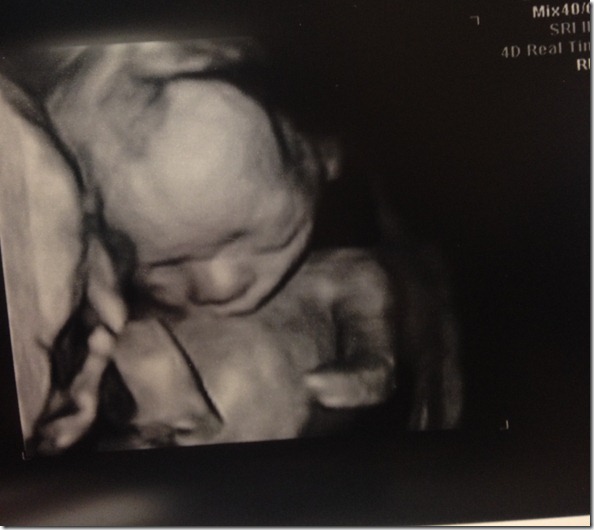 I didn't mean to leave you guys hanging about our ultrasound.  Our one (and probably only) ultrasound was on Monday.  This was our first chance to get confirmation that the baby is healthy, so I was pretty nervous going in.  But everything looks great!   Baby is estimated to weight 8 ounces and is measuring on track in terms of size.  And we didn't accidentally find out the sex, so win-win.  PS – How creepy but cool is that 4D photo?  All the grandparents are amazed.
Food Lately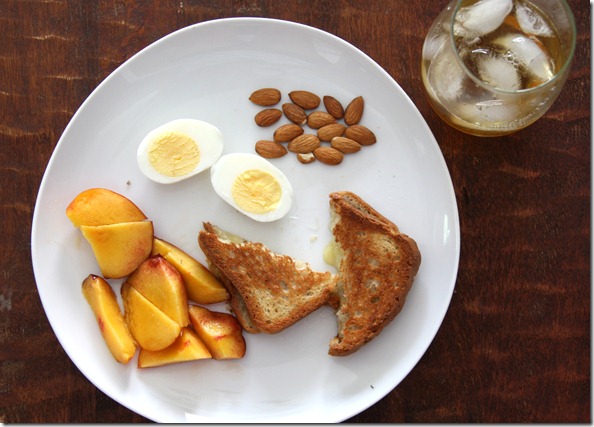 A lot of my recent meals look like this – a bunch of little things.  I'm trying to eat more protein, so I've been doing almonds and eggs and cheese like it's my job.  Not a bad job, huh?  Also – I'm super into iced decaf green tea.  SO GOOD.
Operation Beautiful Lately
My diaper bag recently broke (wahhh <—you can file that one under 'things I don't want to spend money on') so I've been using an old big purse.  I found a bunch of Operation Beautiful notes that a group of 7 – 9 year old girls wrote me when I did an event with a Girls on the Run troop.  So I've been reposting them everywhere I go.  I love them because the notes are filled with cute misspellings and adorable phrasing. 
Henry Lately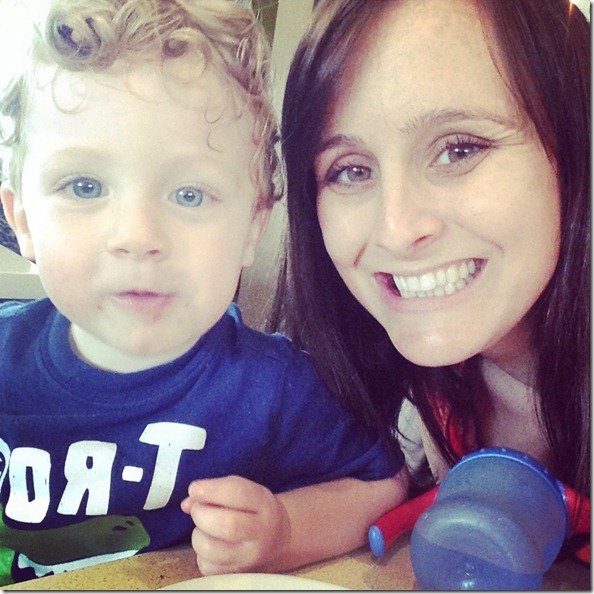 I was writing this post during Henry's naptime when I heard his bedroom door open with a SLAM.  And then I heard, "Momma! I fell out of bed, and I hurt myself!"  Let it be known – at 2 years, 3 weeks old, my son figured out that he could actually escape the crib (no worries – he wasn't really hurt).  Other mommas – WHAT DO I DO?!  I don't want to put him in a big boy bed yet!  Do I have to?!