This post is sponsored by Sabre.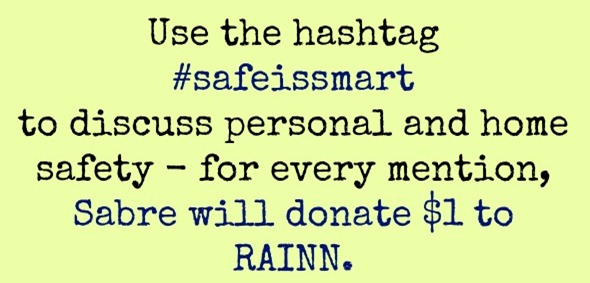 The Rape, Abuse, and Incest National Network (RAINN) is our country's largest and most active organization fighting sexual violence.  I am really excited about this post not only because it's full of some important and useful information, but also because there's a great potential for us to raise money for RAINN through Sabre.  In addition to being the largest supplier of pepper spray (used by police, customs + border control agents, and the general public), Sabre also makes home security systems.   June is "Home Safety Month."  I interviewed David Nance, who runs Sabre with his family, about how we can be safer at home and when exercising outside.  Here are a few tips and suggestions – straight from an expert!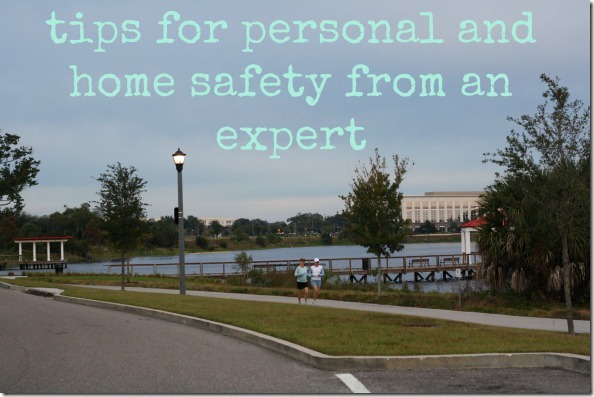 Caitlin: What is the most common home safety 'mistake' (besides letting fire alarm batteries go flat) you see people make?
David:  Criminals look for homes that appear to be "soft targets" – open windows, unlocked doors, and entrances that are blocked from view by trees or bushes.  Additionally, aside from purchasing home alarms or a complete system to safeguard your home, the signage and window decals notifying potential intruders of a security system will discourage most would be burglars.  'Beware of Dog' signs and dog bowls can deter intruders as well.  Finally, when going on vacation, let your neighbors and local police know if you will be gone for more than just a day or two.  Have someone pick up the mail and newspapers and put your lights on a timer or control via your smartphone.
Caitlin:Â  I've read that break-ins surge during the summer because people leave windows and doors open. How can we balance our desire for fresh air with safety?
  David:  One option is a Motion Sensor, which is a good way to secure homes when windows and doors are open.  You can safeguard the entry way with a motion sensor from TARGET for less than $30.
Caitlin:  Lots of my readers are runners! What safety issues should runners or walkers be aware of, besides traffic-related issues?  How can we make our workouts safer?
David:  Try not to run alone with possible – get a running partner!  It's always ideal to run in areas where others are present or there are buildings or stores you can run into if threatened.  Running alone in an isolated area leaves you very vulnerable.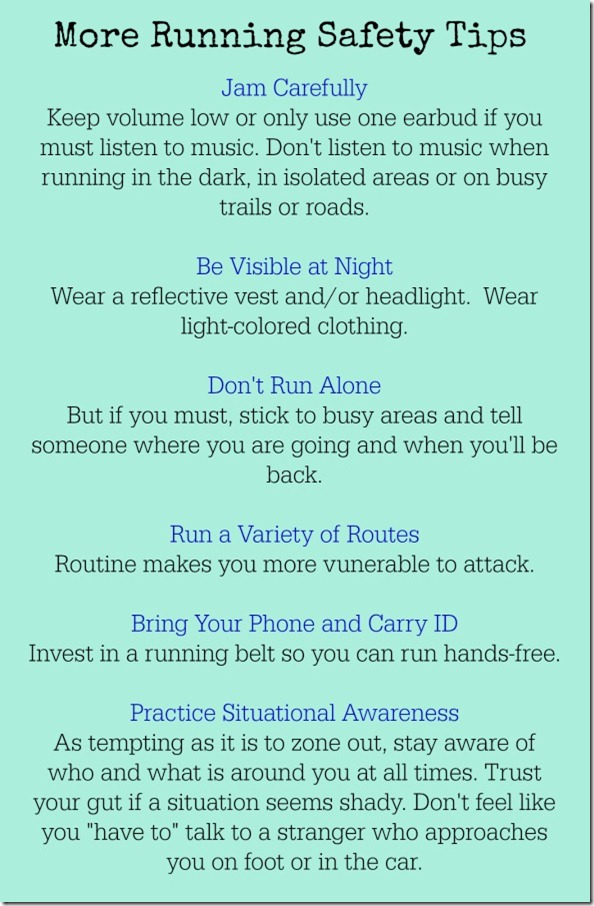 Caitlin:Â  If someone is jumped while on a run, what do you recommend they do?
David: If they simply want your belongings, absolutely give them your money or phone.  If they want to kidnap you, you must fight them.  If they take you to another location, your chances for survival decrease significantly.  I believe that you must always have a way to protect yourself.  I recommend that runners carry The Runner Pepper Spray by SABRE RED, which attaches to your hand with an adjustable hand strap and allows for protection against multiple threats at a safe distance of up to 10 feet. It also deploys a jet stream delivery to prevent wind blow-back.
Caitlin:Â  Are male runners at risk, too? Â 
David:  Yes, absolutely.  Men should not assume that safety recommendations only apply to women.  I just had dinner with a Chicago Police Department detective who told me a story about a male running who was assaulted by a group of men while jogging on a bike path. The detective told me to always choose a safe area for my workouts, even if I am biking.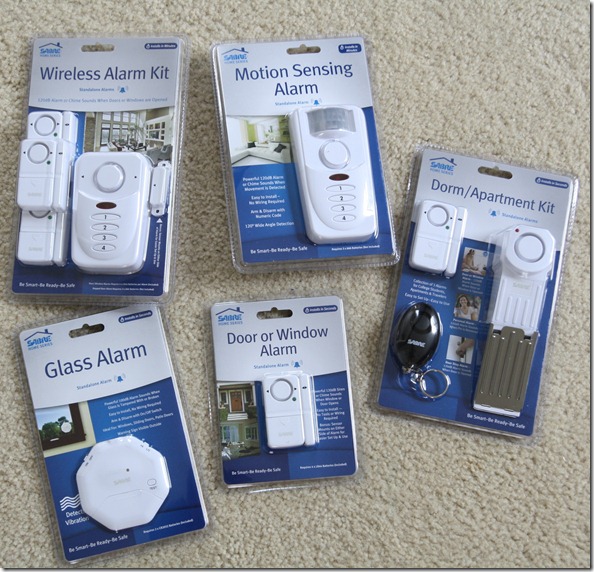 As David mentioned, SABRE's line of home safety products are now available in-stores at TARGET.  I think these would be great investments for someone who lives in a dorm, rents an apartment, or is looking for a more cost-efficient way to add an alarm to their home.   And my SABRE pepper spray now lives on my keychain.  I should've re-invested in something like this a long time ago (I had some and then lost it).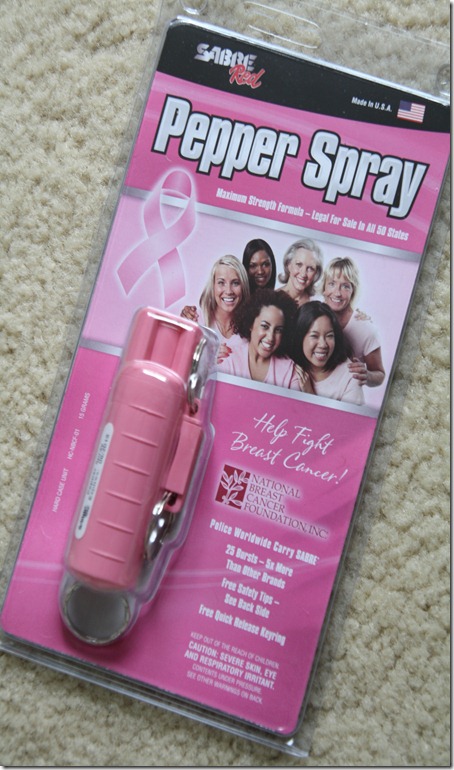 Giveaway time!  I'm giving away a prize pack of home security alarms and pepper spray from Sabre.  To enter, simply enter the giveaway below.  As usual, I'm closing comments on the post to avoid confusion on how to enter the giveaway.
And please – remember to use the hashtag #safeissmart during the month of June!  I think it's so great that Sabre is willing to donate a $1 per mention to RAINN.  I bet we can raise a lot of money for this awesome organization by simply tweeting or Instagram-ing about safety.
This post is sponsored by Sabre.  Thanks for the support of my blog and my family.