It is a million degrees outside.  Seriously.  A million.  Okay, it's more like 95.  But it's still really flippin' hot.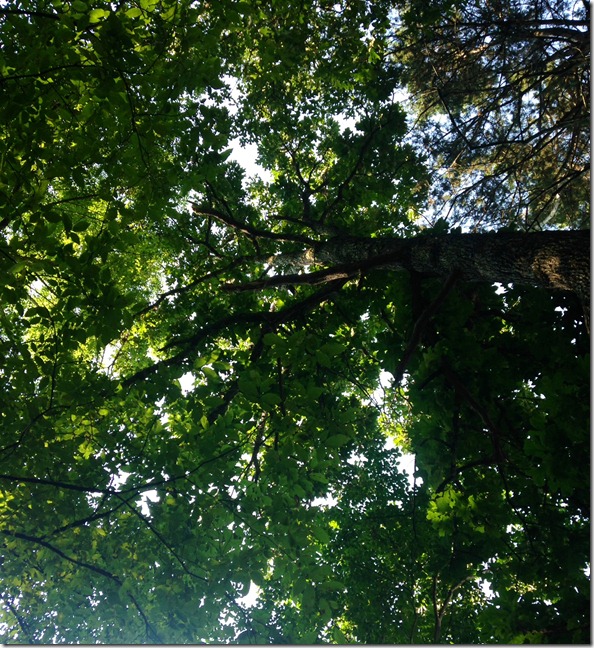 Our outside hours are approximately 7:30 – 8:30 AM and 6:00 – bedtime.  Anything else – including simply getting into the car – leaves my fair-skinned little boy sweating and tomato-faced.  We're trapped!
Speaking of Henry's Englishness, here's his rendition of God Save The Queen:
I got to hear that song during breakfast: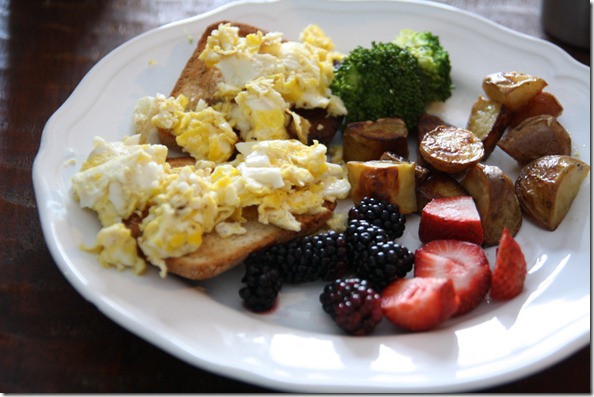 The usual:
Eggs
Toast
Fruit
Potatoes
Broccoli <—The Husband snuck that in.  I was not in the mood for broccoli for breakfast!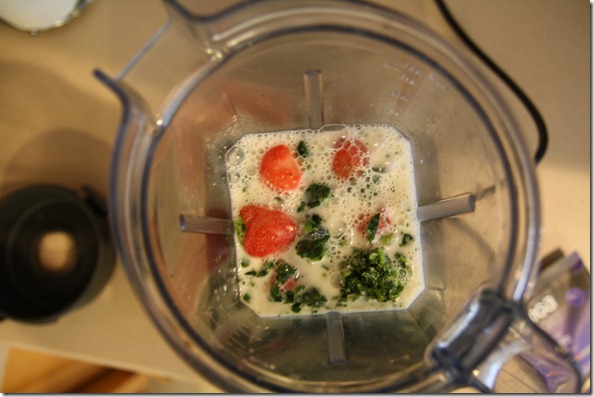 I whipped up a protein smoothie to take to the gym – in the mix was almond milk, frozen strawberries, spinach, and Vega protein powder (the vamilla flavor is my new favorite, but I can see how it'd be hit or miss with people).  I'm trying really hard to get better about eating immediately after workouts.  It's difficult because that requires pre-planning… Hah.
I've been meaning to write a little bit more about my fitness routine, but basically, I'm aiming to run twice a twice, swim twice a week, and do at least one day of strength training until I can no longer run.  So far, so good!  This is the week that I stopped running when I was pregnant with Henry, but I'm not having any of the same pain symptoms this time around – I'm just super slow and can't go very far.   Which is fine!   It's too hot for much else.
At the gym, I did a strength training workout.  I'm actually writing down what I lift so I can keep track of my progress… I've never really done this and usually just wing it, which is probably (definitely!) super ineffective.  Today was leg day.  After, I did 30 minutes on various cardio equipment.
Reading material: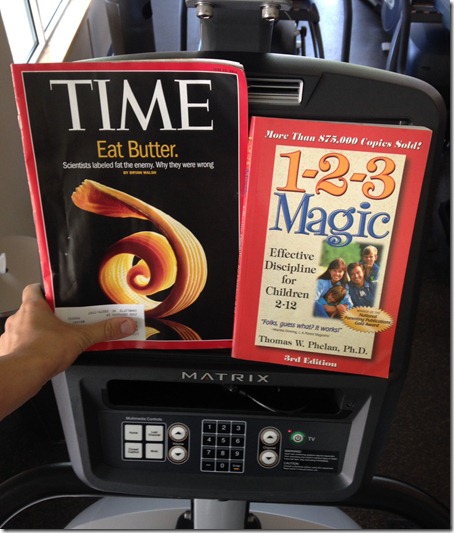 Parents – You gotta read 1-2-3 Magic!  My goal for Henry for before this baby comes is to really figure out discipline.  He's a real good kid… the problem is me! I feel like I'm all over the place with my discipline techniques, and I really want the process down before we add another kid to the mix.  Basically, according to this book, my problem is that 1) I inject too much emotion into discipline and 2) I talk way too much to be effective.  Any other discipline books that I should read? 
On another nesting note:  I started cleaning out the spare room's closet yesterday.   Look at this nightmare!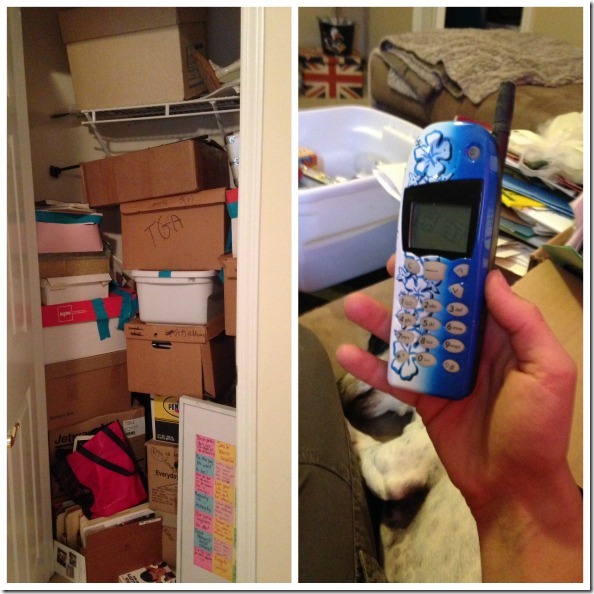 This room will become Henry's Big Boy room (I'm keeping the nursery the way it is because I love it SO MUCH).  My mom cleaned out her attic about a year ago and brought over all my "memory" boxes.  There's a ton of stuff that I saved from middle and high school, but she saved EVERYTHING from my birth onwards (and I seriously mean everything – copies of notes from doctor's appointments for ear infections, progress reports from preschool, the receipt for my amniocentesis).  I have found so much fun stuff – like my old Nokia cell phone from 2000! – and it's super time consuming to go through it all. 
My goal is to whittle all those boxes down to four… Which I think seems kind of insane still.  We have this fantasy of moving into a smaller house, but we'll never be able to do that if I'm still keeping my homecoming corsage from 2001.  Right?!
Alright.  That post was all over the place.  Hope you enjoyed it, though. 

What's up with you?  Sweating?  Exercising?  Eating?  Cleaning?