This post is sponsored by ALDI.

I am so excited to announce that I'm headed to BlogHer Food. The huge blogging conference all about FOOD, DELICIOUS FOOD kicks off this weekend in Miami, Florida. Are you going to be there? If so, I'd love to meet up!
I'm doubly excited because I'm helping host ALDI's special event, which is an in-depth look at how food flavors complement each other. The Sensory Tasting event is about how certain attributes and flavor profiles of foods play off and balance each other.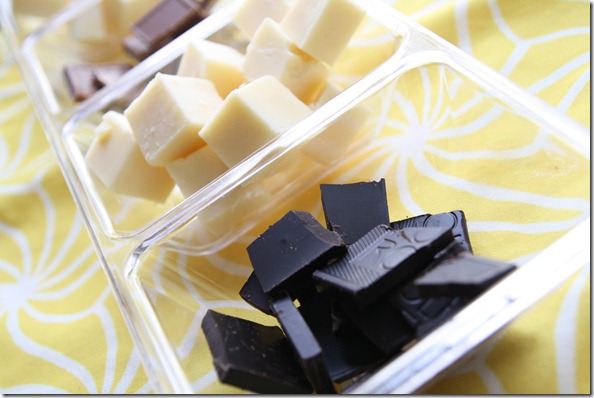 The presentation is hosted by a Sensory Expert (cool job, right?!) and addresses both the practical and scientific aspects of combining food flavors. I saw a sneak peek of the presentation and love the balance of information with real world advice. This special event is PERFECT for people who like to create their own recipes, as we'll be learning a lot about what types of ingredients work well together. You could even expand that knowledge to apply to an entire menu for a big dinner party.
So… in the name of "research," I stocked up on some ALDI cheese and chocolate. I served this combo a few times over the weekend – we had a ton of guests and friends visiting, and it was a perfect little munching plate.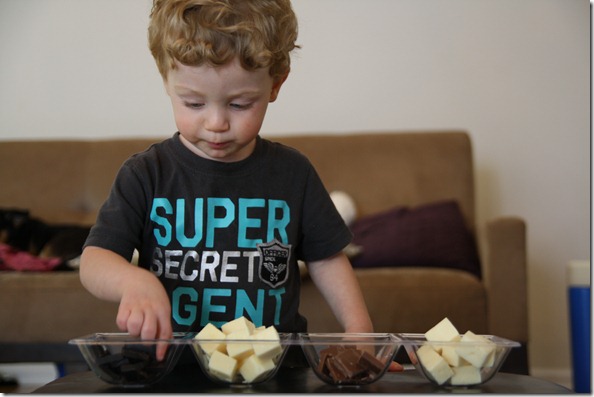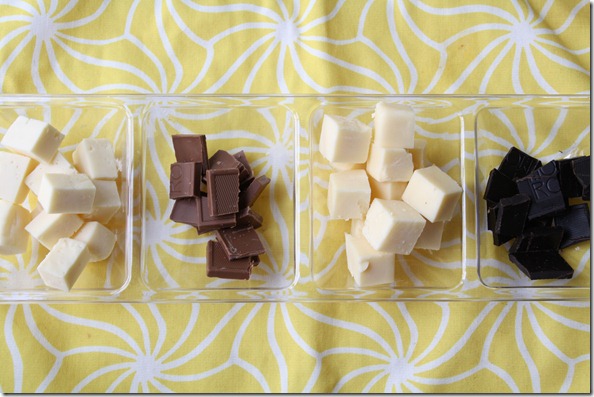 It was really fun to talk to each other about how the cheeses and chocolates played off one another. The platter included ALDI milk chocolate, dark chocolate, sharp cheddar cheese, and Havarti cheese. We added in some chips, red wine, and white wine, too!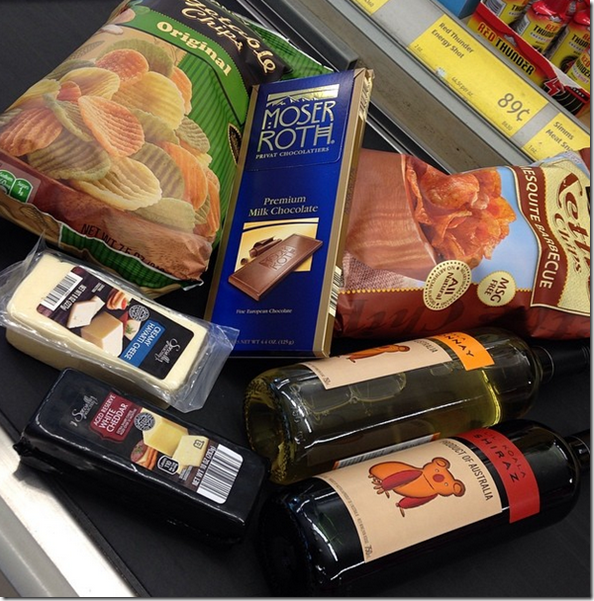 Oh – and by the way – all of these items only cost $24 at ALDI. That's it! If I wasn't so familiar with ALDI's excellent pricing (you can see samples of my grocery bill here and here), I would've been shocked.
The Havarti cheese is actually the same cheese that I taste-tested against the national brand while on the ALDI Test Kitchen tour – remember how all the bloggers picked the (very inexpensive) ALDI brand as being WAY yummier in the blind taste test? It really is so good.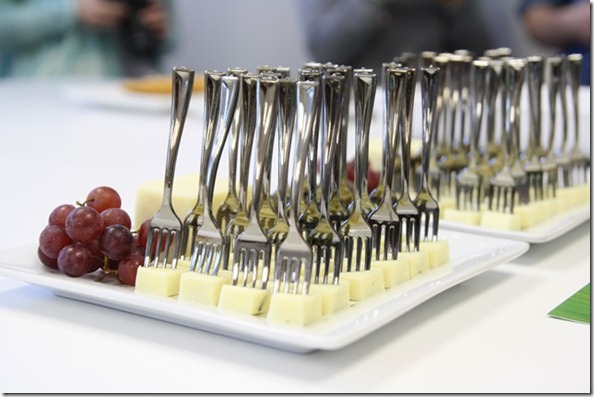 Here are some things that my friends and I (and Henry) determined when tasting the cheese and chocolate together:
Chocolate is pretty flavorful, so it's best to take little bites of the chocolate and bigger bites of the cheese.
The cheddar tastes much better with the milk chocolate – the flavors seemed to complement each other. When eaten with the dark chocolate, the cheddar and the chocolate really competed for attention in your mouth.
The Havarti was so intensely delicious with the dark chocolate. Havarti is a lot smoother and creamier than cheddar, so it balanced nicely with the strong chocolate.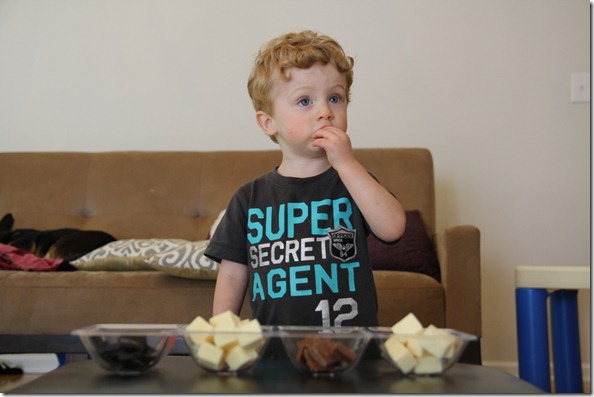 The ALDI Sensory Tasting event is going to include combos like nuts + cheese, nuts + chocolate, wine + cheese, and wine + chocolate. I anticipate my mouth will be extremely happy! And don't worry – I'm going to take detailed notes about the pairings and include the Sensory Expert's advice on how you can take this information and apply it to your own recipes and meals.
So excited to be going to BlogHer Food – I can't wait to take you guys along with me!
This post is sponsored by ALDI. As always, all opinions are my own.