This post is sponsored by Good Food Made Simple.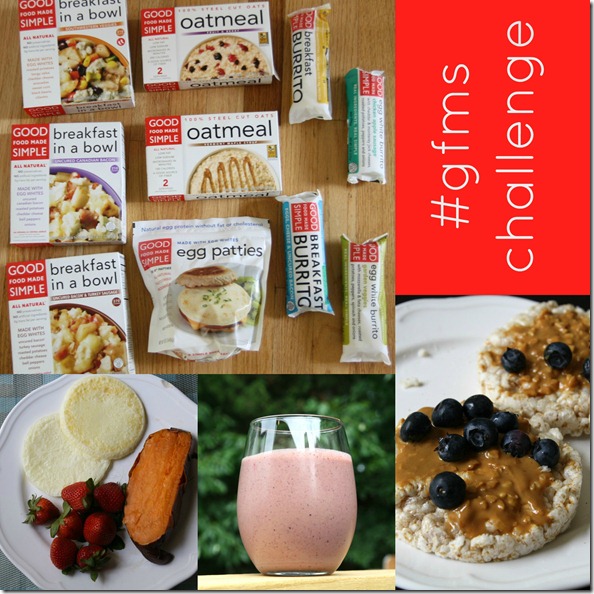 I just survived a week of eating totally 'clean' for breakfast.  I say "survived" because it was not as easy as I thought it would be – it was definitely an interesting experiment that forced me to get outside my traditional breakfast box.  I did a lot of label reading, too!
I ate a lot of delicious things during the week, but one stand-out was an Artichoke, Sundried Tomato, and Feta Crustless Quiche.  Quiche is one of my favorite things to make for breakfast (or lunch… or dinner…) because it comes together so fast but tastes great. When I make it, I just peek in my fridge and see what veggies, cheese, or protein needs to be used up, but I listed out some of my favorite combos on this guide.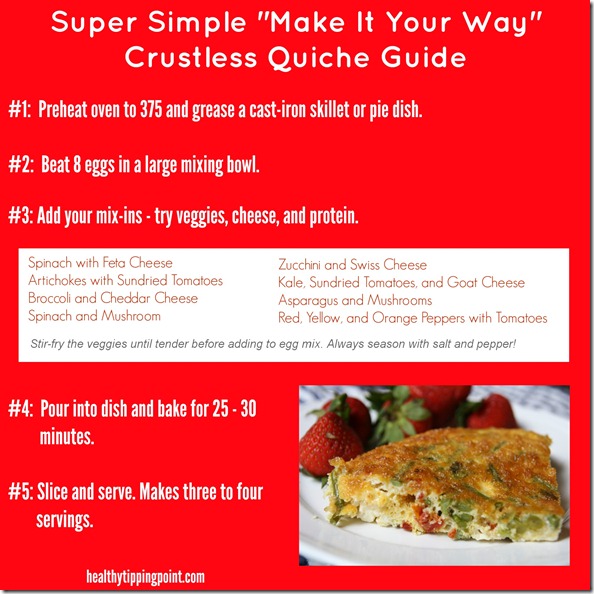 So – about that breakfast challenge (oh, and I've got an awesome giveaway for you!)…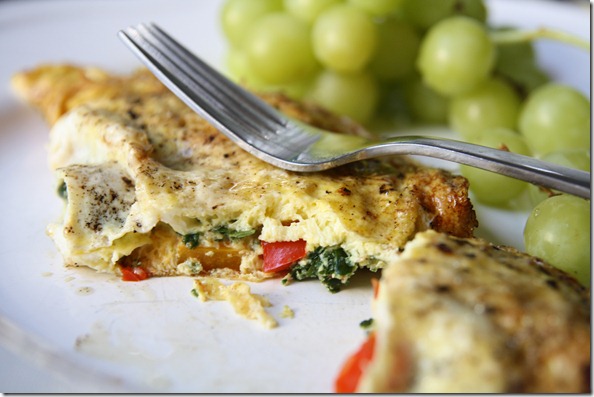 The #GFMSchallenge was hosted by Good Food Made Simple, a company that I wasn't very familiar with before.  They have a pretty cool line of products.  They focus mainly on fast freezer foods, like breakfast burritos, which I usually think of as kind of junky (delicious, but junky).  But the company refuses to use junky things like artificial or chemical preservatives or additives; artificial colors; artificial flavors; artificial sweeteners or sugar substitutes; or hydrogenated oils.  You can read the complete list of their No-No ingredients right here. 
I love to cook, but I don't always have time for it (and you probably don't, either!).  Thus, I love the idea of a company that produces 'fast food' that is still healthy and delicious.  Because, let's face it, sometimes we all need to pop something in the microwave and GO.  For the #GFMSchallenge, I followed their list of 'rules' for their own products, taste-tested a few GFMS items along the way, and whipped up some of my own eats when I had time. 
Here's what I ate for breakfast during the challenge: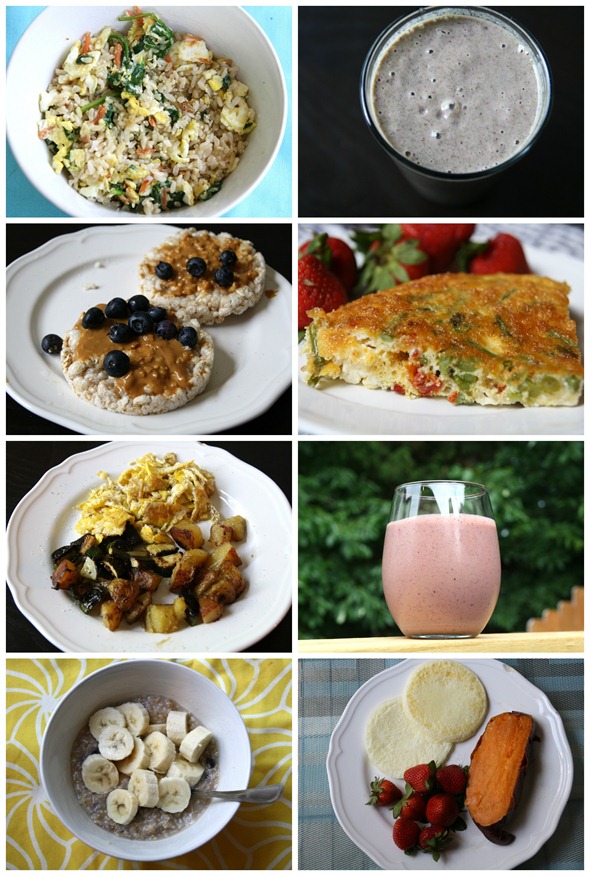 Brown rice with scrambled eggs and stir-fried veggies
A smoothie with berries, peanut butter, and a banana
Rice cakes with peanut butter and blueberries
Crustless quiche – Artichokes, sundried tomatoes, and feta
Scrambled eggs, homemade breakfast potatoes, stir-fried zucchini
A smoothie with sweet potato, berries, and almond butter (yes, it tasted really good! I swear!)
Good Food Made Simple oatmeal with banana
Good Food Made Simple egg white patties with strawberries and sweet potato
The one Good Food Made Simple item that I had my doubts about was the oatmeal.  When I saw the package, my first thought was: could this possibly be any good?  My next thought was: but I could just make this on the stovetop!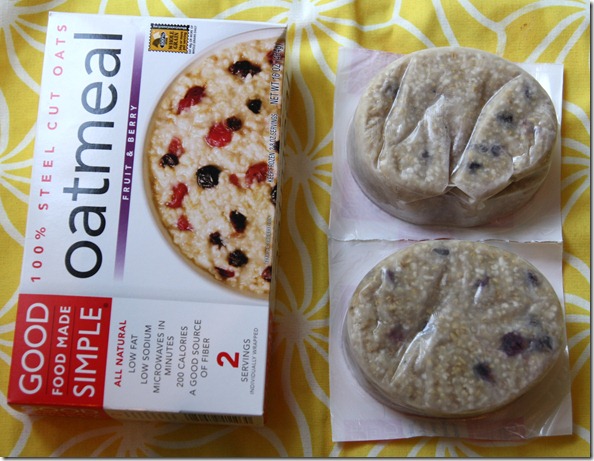 First of all, it was really good!  The oats tasted like I had made them on the stove, even though I just warmed them up in the microwave.  And second, I think products like this definitely have a place.  For example, this would be perfect for a busy professional who eats breakfast at her desk.  I used to eat breakfast at work, and something delicious, warm, and hearty like steel-cut oats would've been a nice change of pace.
So – it's giveaway time!
To celebrate the #GFMSchallenge, I'm giving away a prize pack of a bunch of Good Food Made Simple goodies.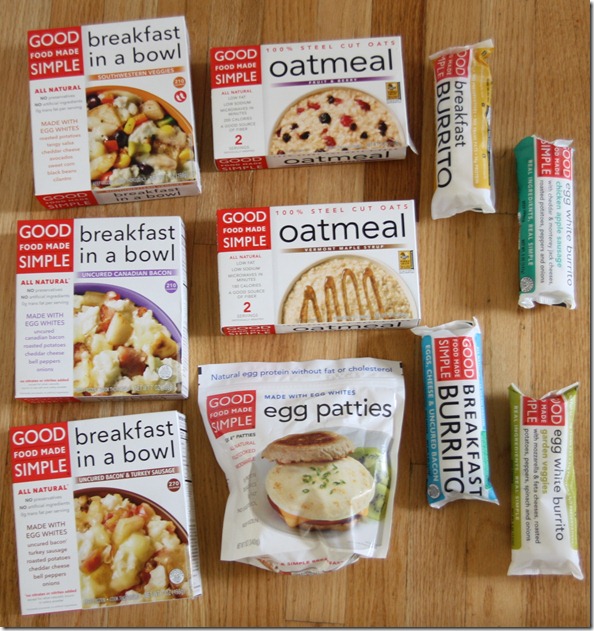 Use the widget below to enter.  As usual, I'll be closing the comments to avoid confusion on how to enter the giveaway.
This post was sponsored by Good Food Made Simple.  Thanks for the continued support of my blog and my family.  I really appreciate everyone who takes the time to read the posts.  <3