My goal for Commitment Week 2 was to try new things.  Gotta shake up the old workouts, ya know?!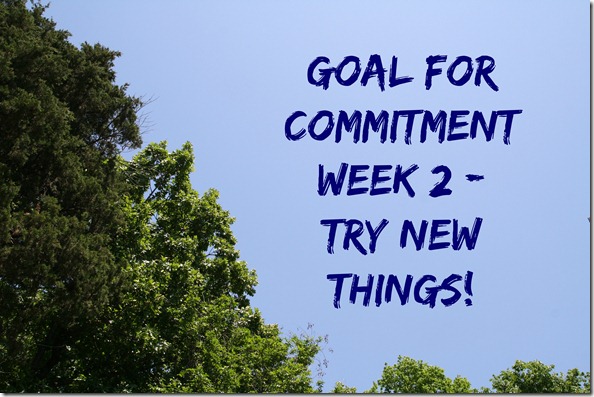 I managed to make it to one new fitness class (Pilates – SO DECEIVINGLY HARD) and do a different workout every time I pulled on my sneakers (or, um, swim cap).  Here's what I did:
Monday:  35 minute stairclimber (I'm addicted) + strength training
Tuesday: Off
Wednesday: 1000 yard swim (workout below)
Thursday: Off
Friday: Run 2.5 miles
Saturday: Long walk
Sunday: Mat pilates
Here's the swim workout that I tackled.  It was fast and fun.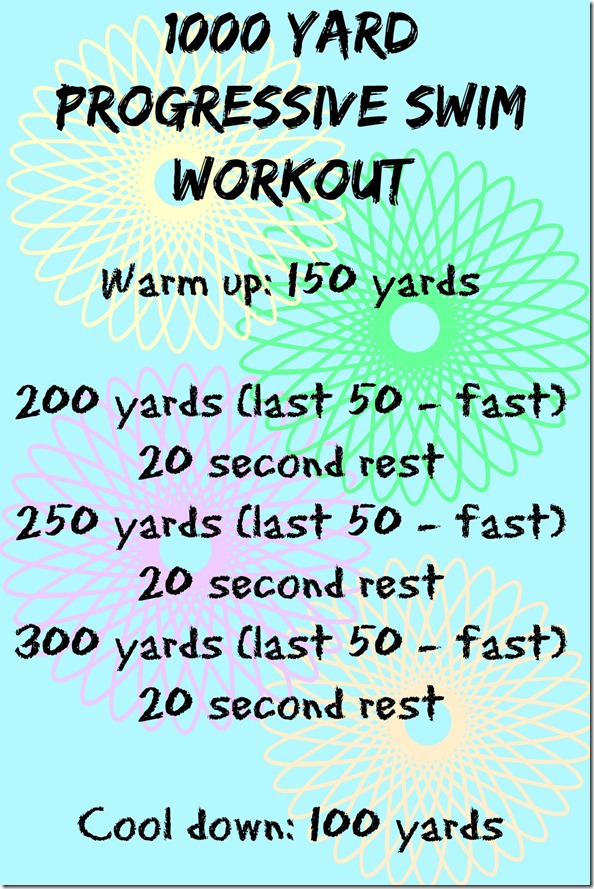 So – about Pilates.  Whoo hoo.  As I said, that was so hard.  It looks so easy with those light weights.  But I don't move my body in those crazy ways ever – and I felt every single inch of the burn as a result.  I also really liked the class because I got to essentially lay down for an hour.   Henry is wild toddler man these days – even Pilates felt like a rest.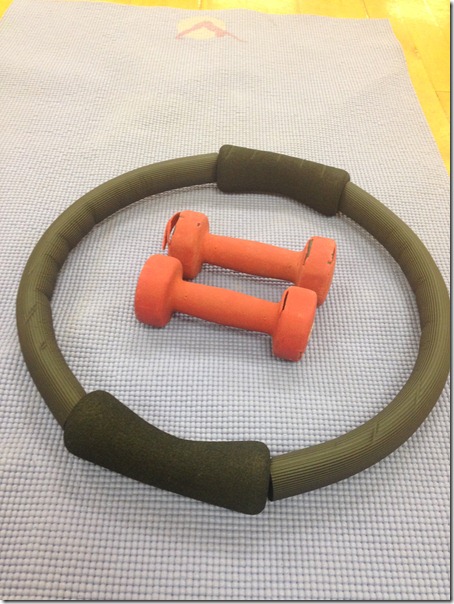 And here are some awesome meals that I enjoyed this week:
Spinach smoothie: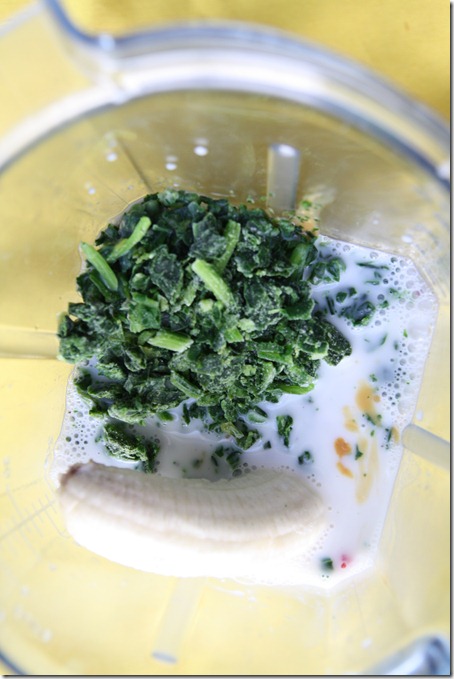 Henry liked it as well!
Banana peanut butter toast with watermelon: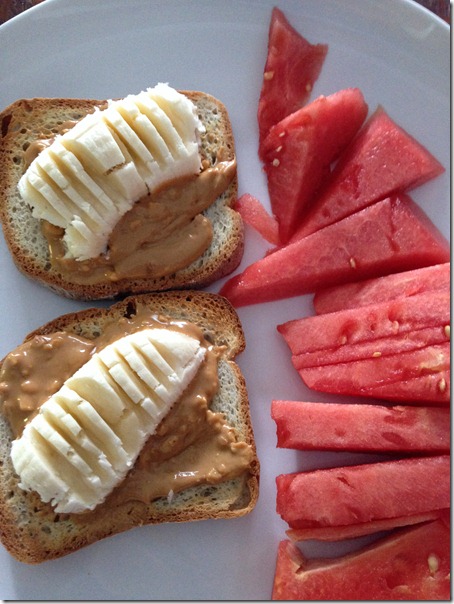 Banana oatmeal with some protein powder mixed in: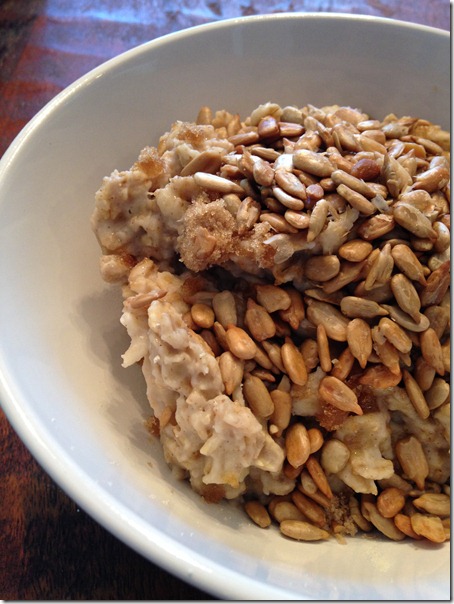 Frozen spinach with rice and black beans, all cooked in a stirfry.  This is my new favorite go-to meal.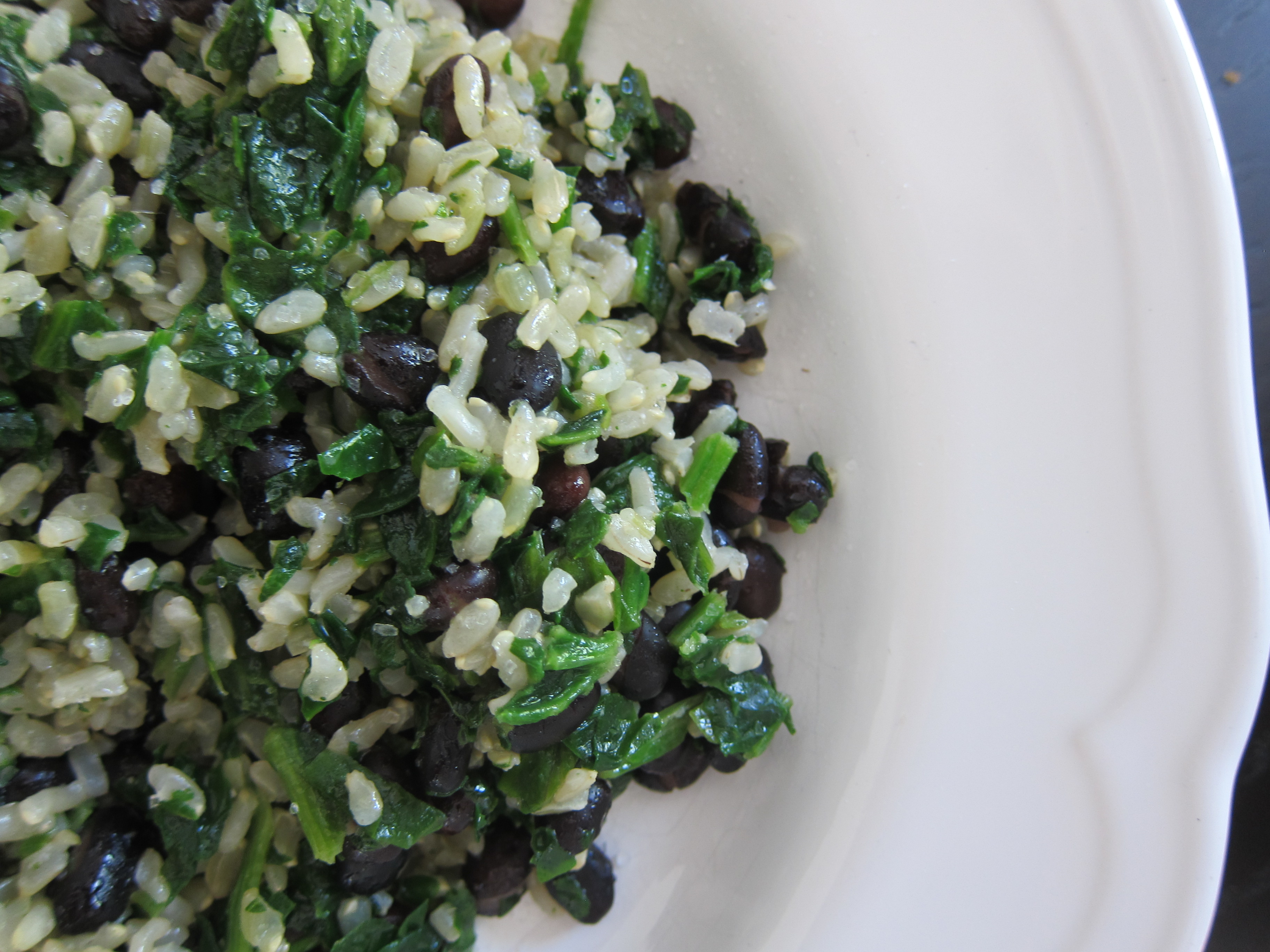 Tofu, carrots, and spinach corn tacos with creamy aioli sauce.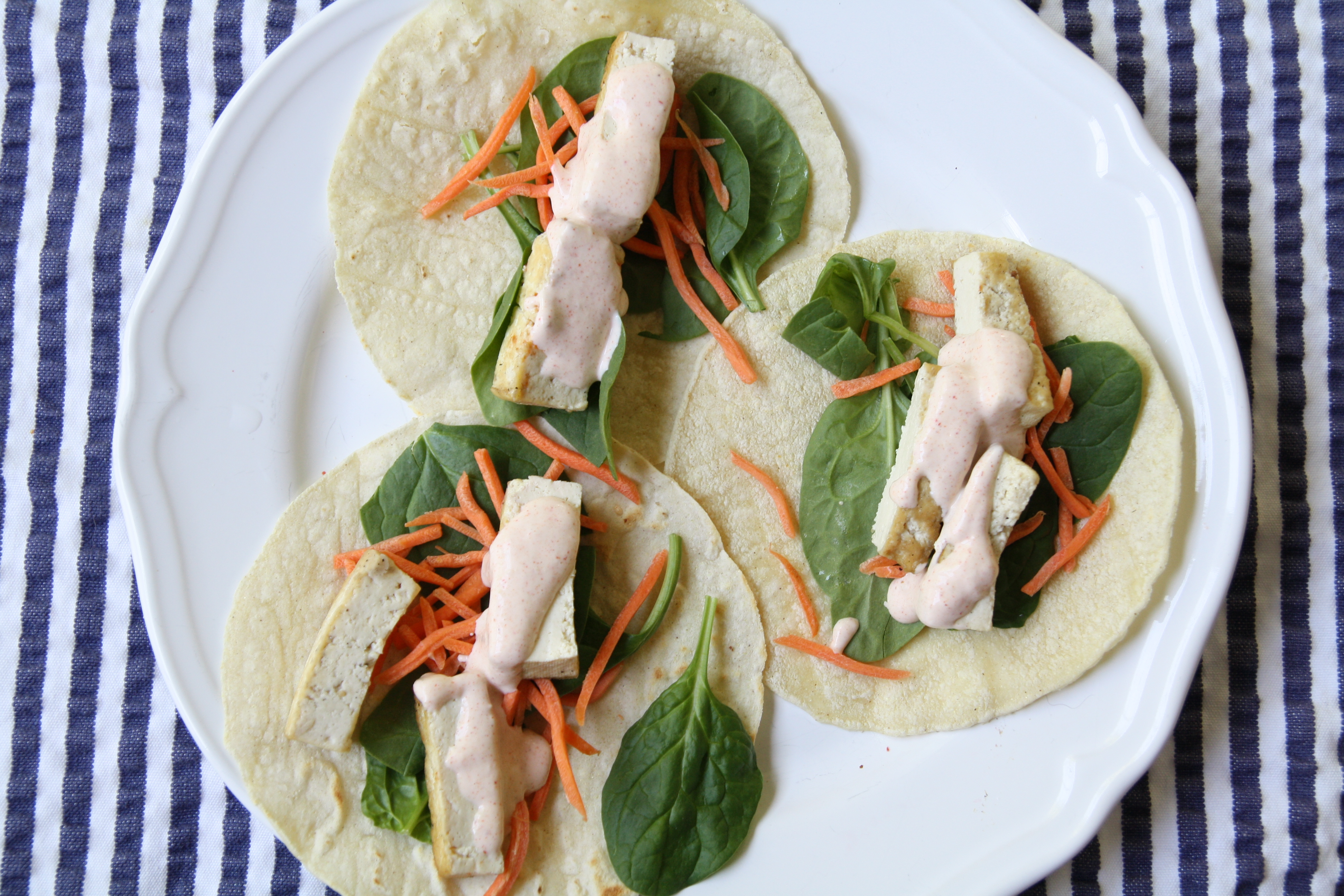 The Beer Mile
Have you heard of The Beer Mile?  The Beer Mile is a running challenge during which the runner drinks four cans of beer (one at the start, another after 1/4 mile, another after 1/2 mile, and the last one at 3/4 mile).  Here are the official rules.  Beer drinking counts towards the overall time, so you can imagine how hard – and gross – this is.  I watched a YouTube of this guy breaking the Beer Mile world record (he did it in less than FIVE MINUTES) while I was stairclimbing on Monday, and I laughed (and ooo-ed and aww-ed) the entire time.  INCREDIBLE.
If I were to do the Beer Mile, I think it would take me at least 14 minutes.  I can do a 9:00 minute mile, but I don't think I can chug a beer in less than 20 seconds, plus I would be seriously slowed down by all the boozing.  14 minutes is just an educated guess because I WILL NEVER TRY THIS.  Hah.
How fast do you think you could run the Beer Mile?