…For IRONMAN AUSTRALIA!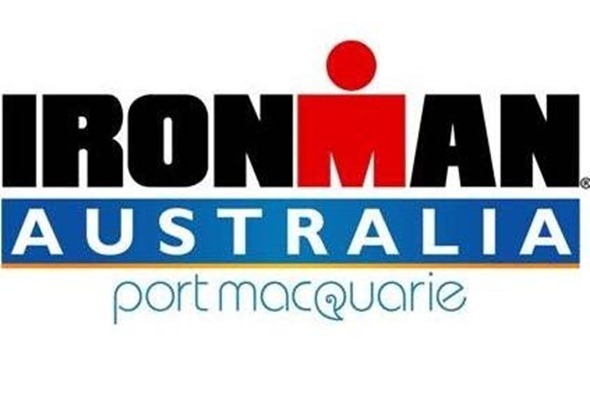 Holy crap.  Oh yes.  This is really and truly happening.
Last week, I got a last-minute invite to race in Ironman Australia.  The event is on May 4, 2014.  So yes – that means that I have a month to prepare to swim 2.4 miles, bike 112 miles, and run a marathon, but I think I can do it if I really buckle down.
Established in 1985, TOYOTA IRONMAN Australia remains an iconic global event – taking place in Port Macquarie, New South Wales – four hours north of Sydney. From the swim course in Hastings River to the bike course along the Pacific Ocean and run course in the heart of Port Macquarie, the event is an race that competitors come back to year after year.
Granted, I just struggled to finish an Ironman over the entire MONTH of March.  So I know this race will be a challenge.  But 75% of triathlons are mental, and I've got a killer, jam-packed four week plan to ensure that I can quickly get up to speed.

I did my first 20 mile run yesterday and felt pretty good.  Henry sat in the jogging stroller the entire time – guess he knows it's crunch time, too!   I'm a wee sore now, though.
I really and truly never thought that I could do the Half Ironman that I completed in October.  I figure that if I can do that, I can definitely do this.  After all, it's only twice as far.  That's not toooo bad!  Right?  Right.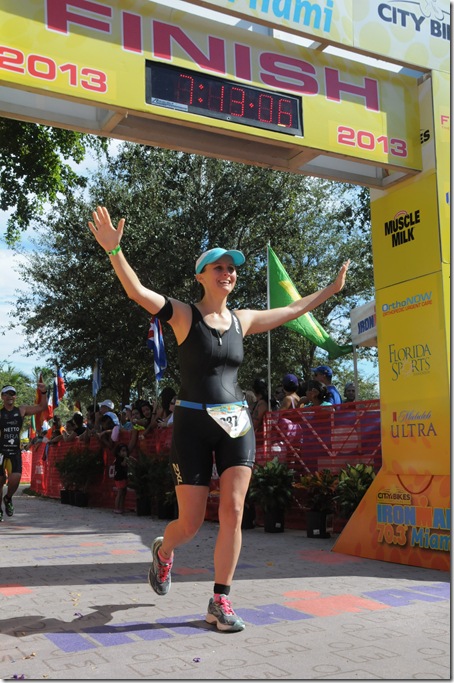 I'm most excited for the swim and most concerned about the bike.  Although – trust me – that 26.2 mile marathon isn't going to be chump change, either.  But check out the swim course… SO beautiful.
WAHOO.  So excited.  Stay away, sharks!
I know most people set aside months and months to prepare for an Ironman (and I admire your dedication)… but I'm not letting this opportunity pass me up.  Everyone who prepared so thoroughly will BLOW past me on the bike and the run, but that's fine… I just want to cross the finish line before the cut off.  I can't wait to wrap one of these medals around my neck.  Even if I have to crawl through the finisher's chute.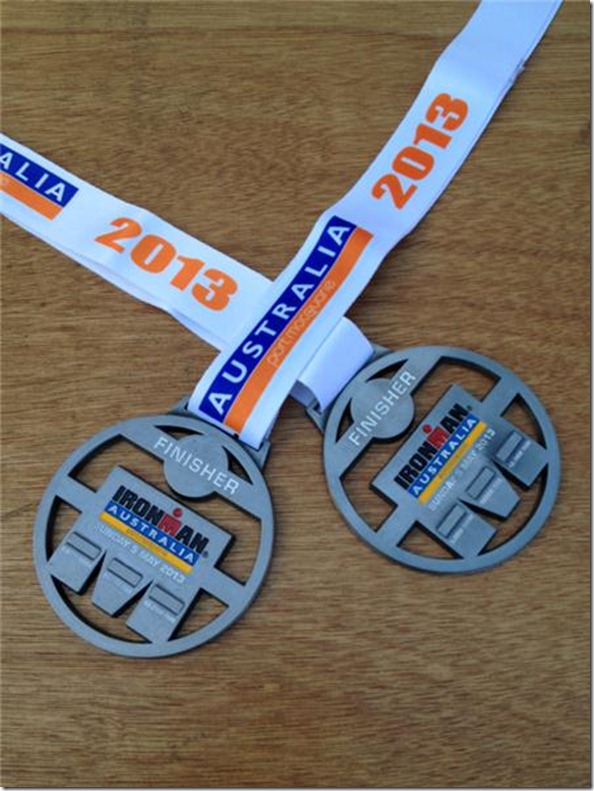 LET'S DO THIS.
What's the craziest thing you've ever done?