You guys. Â You GUYS! I finally pulled on my Big Girl Panties and went to Athletic Conditioning. Â Â Here's the class description: Â Sports inspired athletic workout. Focuses on exercise to increase your muscular and cardio endurance. Plyometrics, cardio drills, much more and totally addictive!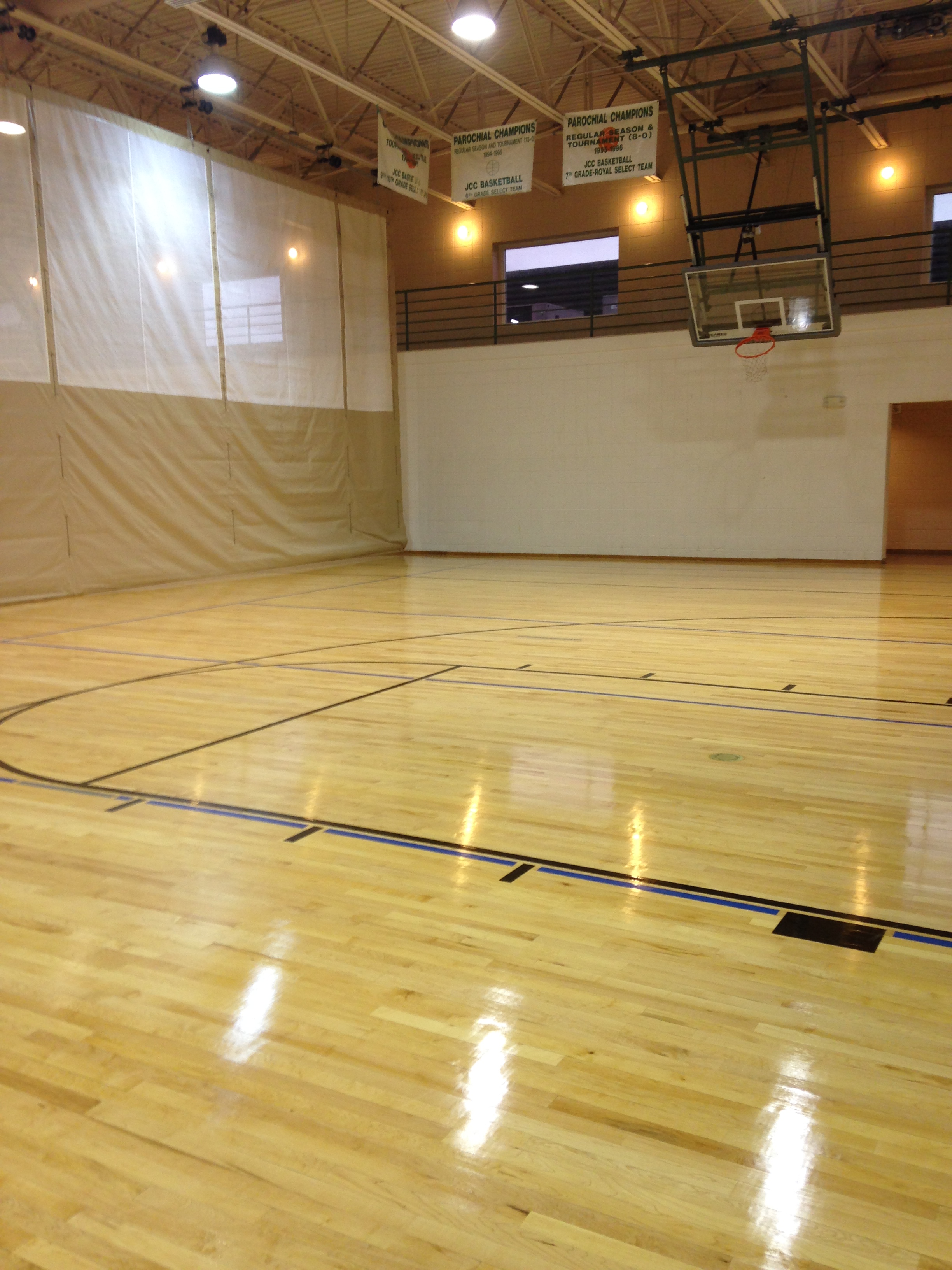 If you recall, one of my goals for 2014 was to do more strength training. I thought I'd found a good fit with kettlebells, but… Eh. Â I don't know. The truth is that I struggle to maintain any type of non-cardio exercise. Â I love cardio. Â I hate everything else. Â HOWEVER, I know that strength training is both necessary and insanely good for me – hence my goal for 2014.

I've been trying to work up to Athletic Conditioning in my mind, but this morning, I decided to just bite the bullet and go.
I was so anxious about Athletic Conditioning because my gym ranks classes Low, Moderate, or High Intensity, and Athletic Conditioning is only one of two classes that are ONLY ranked as High Intensity. Â I knew it would be tough. Â Also – it was an hour long. Â Oh man. Â That's a long, tough class. I walked into class with all these thoughts racing through my head: Â What if I looked stupid? What if I couldn't keep up? What if I was THAT PERSON who walks out after 30 minutes? Maybe I should just go run on the treadmill…
My life philosophy about new and scary activities is to always own up that I'm new. Â If I tell everyone right away that I'm nervous, it helps the nervousness go away (probably because people then go out of their way to be supportive and helpful). Â So I walked in, heart pounding, and did my, "Hi everyone! I'm new! I will probably be melting into a puddle in, oh, 15 minutes…" speech. Â To which a very nice woman said, "Don't worry, I come all the time and I still want to melt into a puddle!" Â She made me feel a LOT better.
We did 2 to 4 minute intervals where we alternated one exercise with the next. Â Here were some of the combos that we did: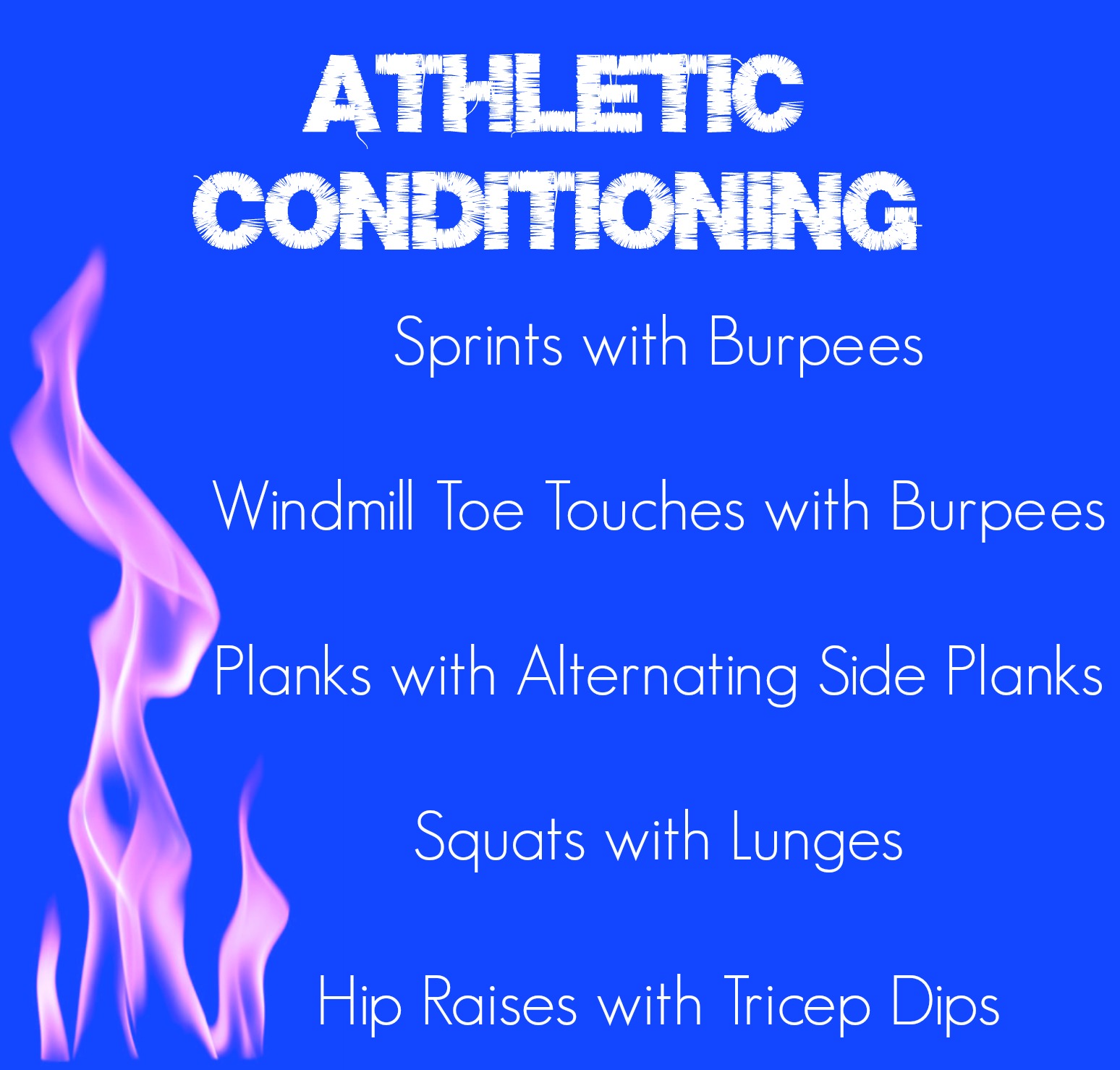 SO. MANY. BURPEES.
And guess what? Â The class was so challenging – both in terms of physical activity and mental concentration – that my nervous quickly flew out the window. I didn't have the time – or the energy – to be nervous at all! Â I did sit out some of the intervals when I desperately needed a break, and I did modify some of the push-ups, but otherwise, I held tough. Â There was a moment during a burpee set that I desperately wanted to quit. Â You know that deep-down-physical-exhaustion-urge-to-just-STOP? Â Yeah. Â I had that. Â I think the only other times I've felt like that was during my marathons, my half Ironman, and childbirth… so that's saying something. Â But still – the class was engaging and actually FUN (minus that moment). Â And I can see why the class description said it would be totally addictive.
So – I hope to be back. I know myself better than to make grand promises about strength training, but taking the first class is definitely the first step. Â Gotta start somewhere.
What's your favorite way to strength train? Â How did you get over fitness class nerves? Â I know people like to hide in the back when they're new, but I always say that newbies have got to stand close to the front so they can see what's going on!