Tackled this lovely mini-strength training sessions this morning.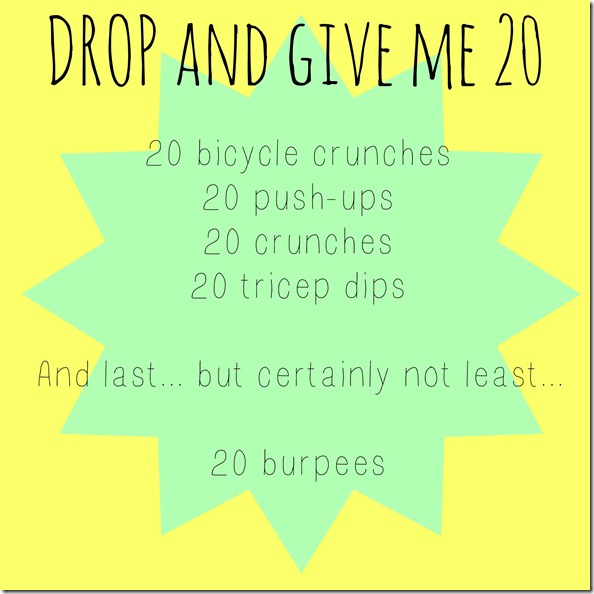 I did it in Henry's room while simultaneously dodging rolling trucks, tossed blankies, and Maggie, who insists on licking my face every time I turn to one side for a bicycle crunch.
And then we did a family 5 mile run.  I pushed the stroller most of the way, and then Kristien took over for the last mile.  I had to SPRINT to keep up with him – and he was pushing 45 pounds.  Ugh.  It's no fair the way that works, huh?  I run for years and years; Kristien starts running a few months ago and blows me out of the water without really trying.
Here's breakfast!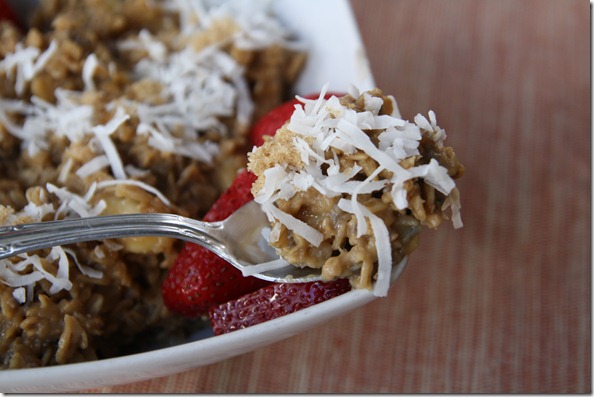 Looks good, right?  Of course it does – there's coffee in there!  Anything with coffee is 100% tastier.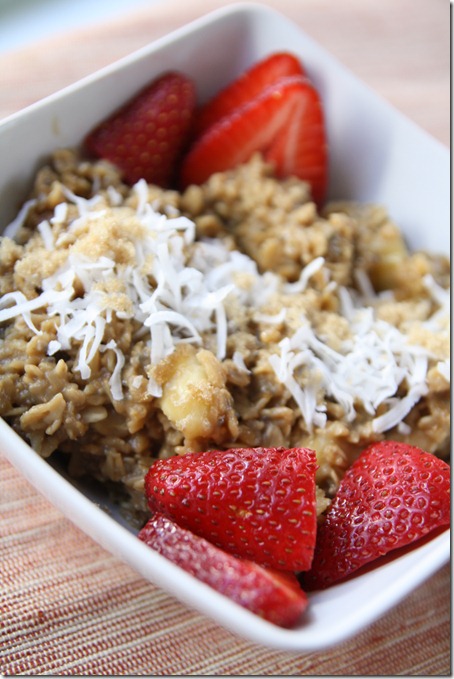 In the oatmeal pot:
2/3 cup oats
2/3 cup brewed coffee
1/3 cup almond milk
1 banana
Topping:  brown sugar, coconut, strawberries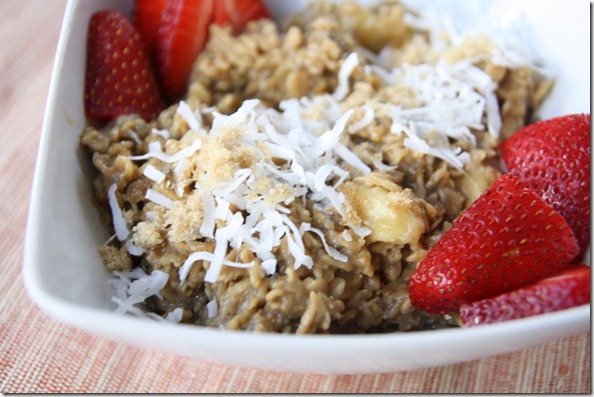 And yes, I totally still drank my regular cup of coffee.
Thought of the Day: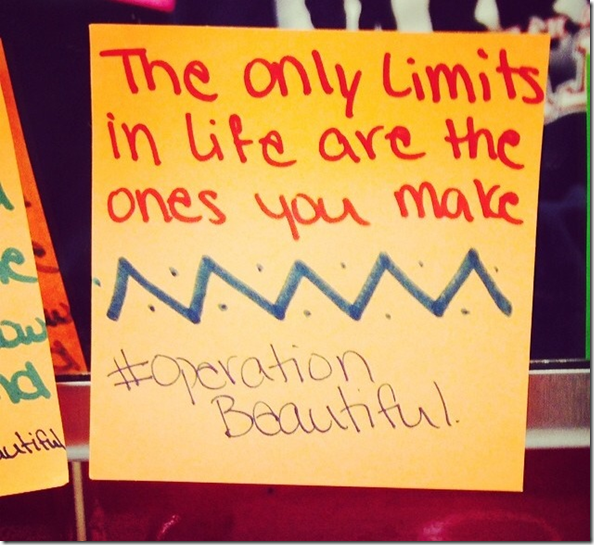 From the Operation Beautiful Facebook page
Question of the Day:
What is the best kitchen / cleaning / entertainment / workout / parenting gadget you own and why?  I LOVE our robot vacuum so much because we get vacuum carpet lines without doing any work.  It's the little things in life.