You probably heard about the big kerfuffle that SELF magazine found itself in this week.  In a piece in the April issue, the magazine asked whether running in tutus was "legit" or "lame."  They accompanied the blurb – which harshly declared that tutus were 'lame' and "if you told us they made people run away from you faster, maybe we would believe it" – with this picture.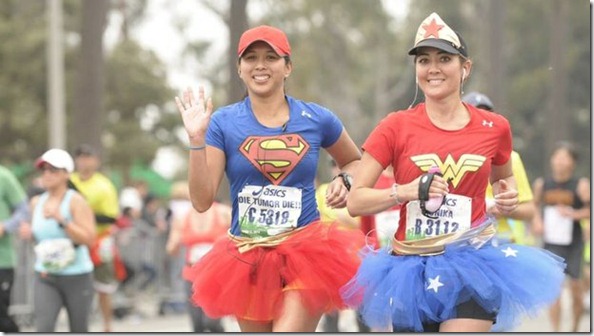 If you look carefully, you'll see that Tara, the runner on the left, is wearing a bib that reads, "Die, Tumor, Die!"  That's because the runner on the right – Monika Allen – was in the process of going through chemotherapy to treat brain cancer.  The photo was taken during the 2013 LA Marathon (dude – running a marathon with cancer?! Monika, you're amazing!).
Poor form on SELF's behalf, right?  Definitely.  But it gets worse…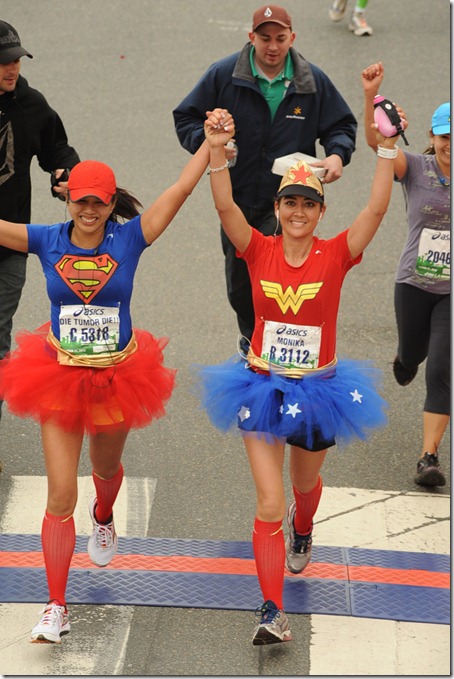 Monika and Tara actually own a company called Glam Runner, which sells tutus.  Proceeds from tutu sales go to Girls on the Run of San Diego.  Both Monika and Tara are on the chapter's board of directors and have volunteered as coaches for a long time. You guys know how much I love GOTR (I coached for a little over two years – the Husband coached, too).  It's a fabulous organization that does SO MUCH for the little girls that participate and the women that volunteer.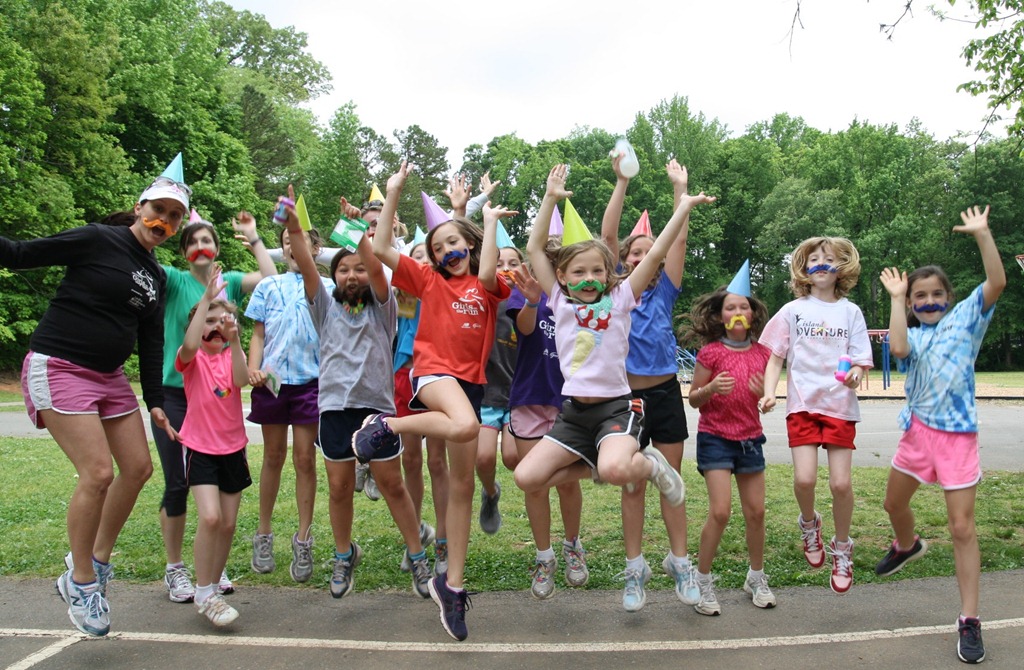 Over the past three years, Glam Runner has raised about $5,600 for GOTR by making about 2,000 tutus.  That's a lot of wonderful, fluffy, joyful tutus that fueled running dreams for countless little girls.  What an amazing idea!
For what it's worth, SELF issued an apology for their insensitive remarks.  I thought the apology was appropriate – although it doesn't take away the sting of the article.  But there's a bright side to this media poopstorm… more and more people are finding out about Glam Runner and Girls on the Run!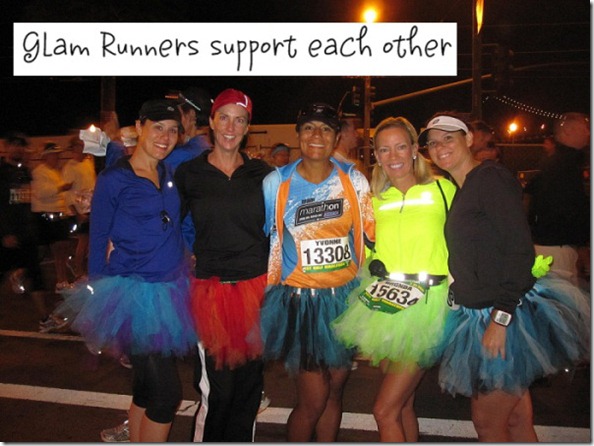 I went over to Glam Runner's website this morning to order a tutu.  I've never raced in a tutu but I figured now would be a good time to start!  I was not surprised to see that they've had to temporarily stop taking orders – they're overwhelmed by the support.  Once they reopen orders, you can bet that I'll be buying one.  In the meantime, you can LIKE the Glam Runner Facebook page to show your support.  Alternatively, you can donate to the GOTR San Diego chapter in Glam Runner's name or donate to your local GOTR chapter.
If you're interested in some GOTR-themed posts:
Idea for Making the Practice 5K Fun – Another Idea
Interview –> "I Was In The First-Ever GOTR!"
One of my many End of Season GOTR 5K Race Recap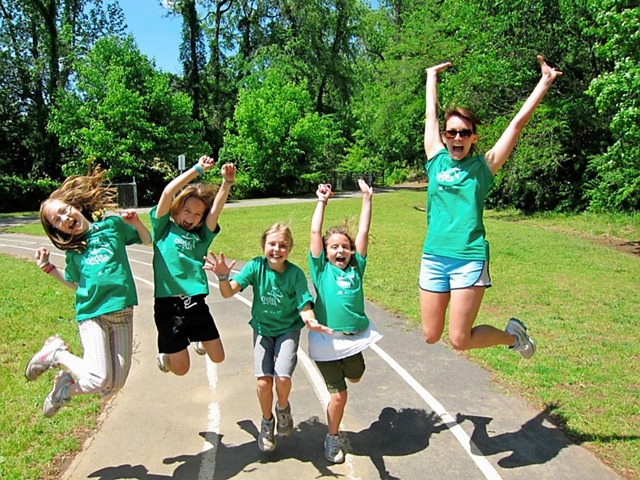 Have you raced in a tutu?  Do you think it helped you run a bit faster to be dressed up in something so fanciful and free?   I love it when people run joyfully, so I'm firmly in the TUTUS ARE LEGIT camp!