Hello from 30,000 feet in the air!  Gotta love in-flight WIFI!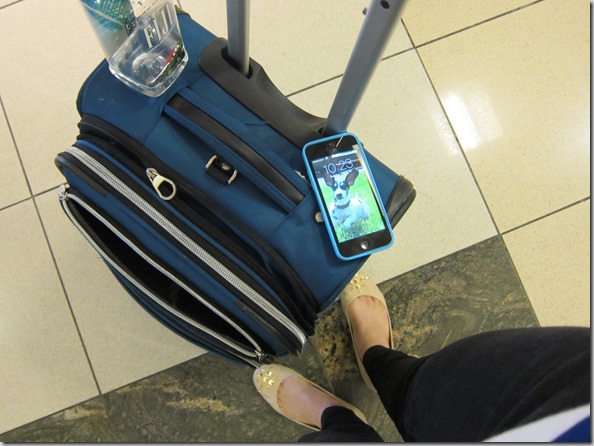 Another week, another incredible chance to spread the Operation Beautiful message.  This time around, my speaking event shenanigans are taking me back to good old Miami. I don't know what it is about Miami, but the city sure loves Operation Beautiful.  And I love going to Miami, of course, because it's my hometown, and one of my very best friends, Lisette, still lives there.  I can't wait to see her.
I cannot find my laptop case so I've been carrying around my computer wrapped up in a t-shirt.  The t-shirt is to prevent accidental scratches. The laptop is technically the Husband's – he loans it to me for work trips – and he keeps it in perfect condition.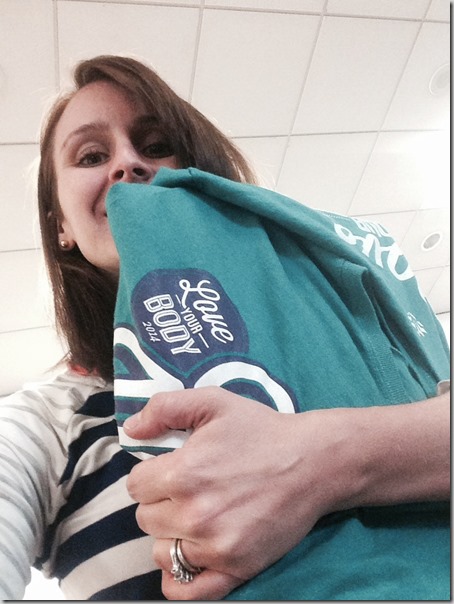 So… yeah.  Just had to throw that little fact in there.  Peeps in the Atlanta airport thought I was one strange bird.
Breakfast was mighty early – a peanut butter sandwich and a green juice.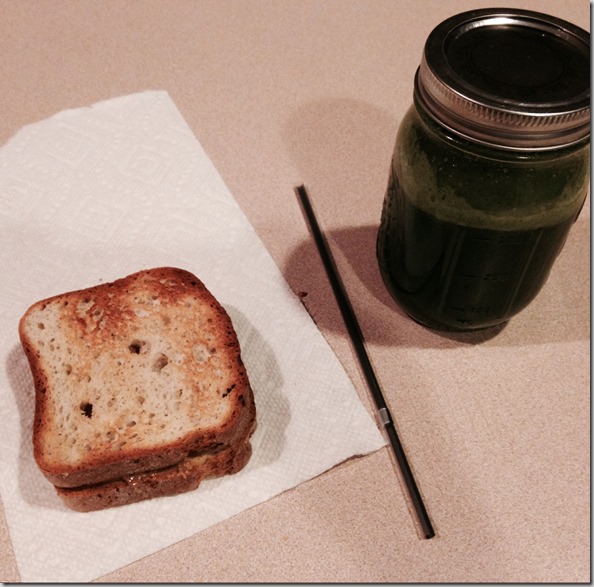 This juice recipe is AWESOME.  I think I found a new favorite combo.  It's very refreshing and light.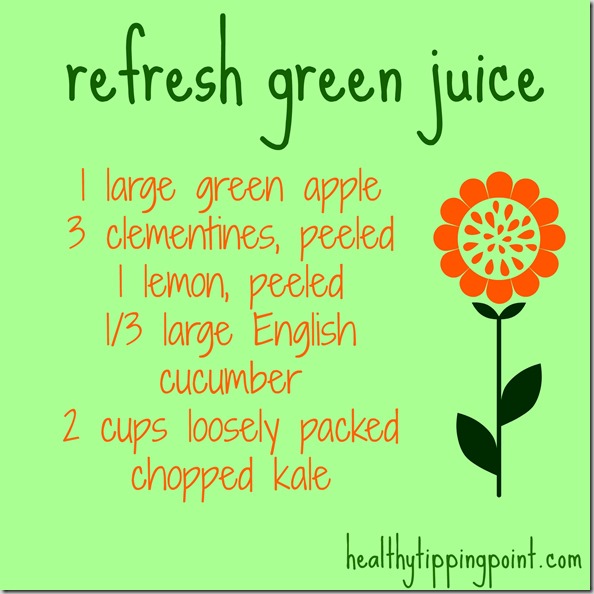 Breakfast #2 happened during my layover.  I was so excited that my flight was out of Terminal B because this food place is THE. BEST. THING. EVER because they offer grits.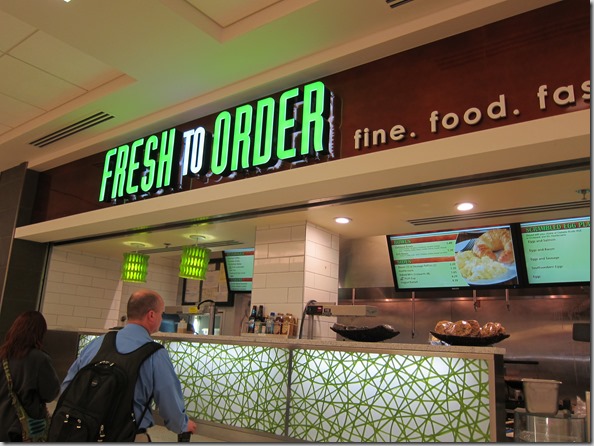 I had grits with corn salsa and tomatoes and a bunch of eggs.  Not the most glamorous food photo, but it was much more tasty than it looks.  I'm always jazzed to find healthy vegetarian options in the airport – they are few and far between (although I have noticed a big improvement over the years!).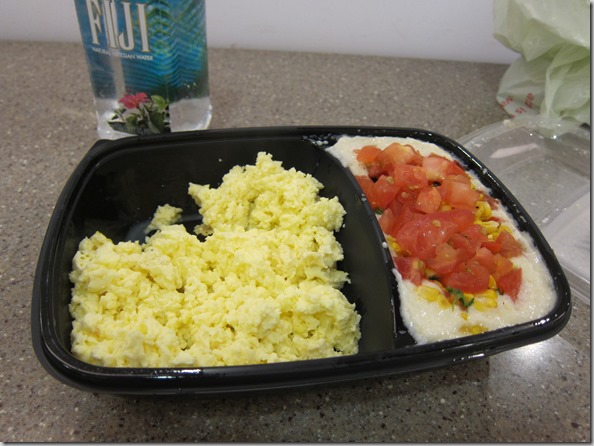 Book Giveaway
On my first flight, I finished reading this book: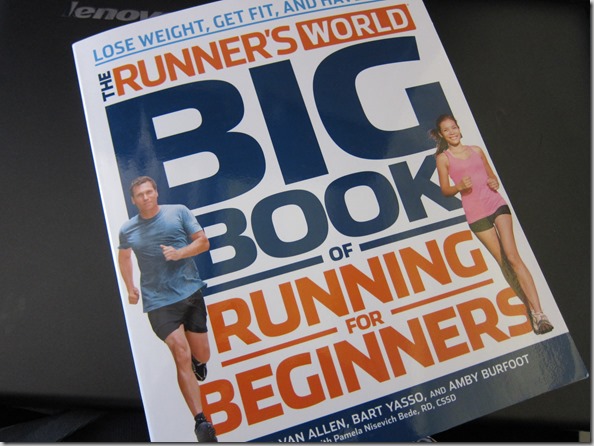 Runner's World is releasing a new book in April, "The Runner's World Big Book of Running for Beginners," which was co-written by Bart Yasso, Jen Van Allen, and Amby Burfoot.  It was sent to me for review, and I loved it – and thought I should mail it to a reader who would really benefit from the positive, encouraging messages inside.  This book is definitely designed for the true newbie, especially a person who is looking to make a major health shift, lose a significant amount of weight, or is really starting from running ground zero.  It's PACKED with tons of basic but helpful information.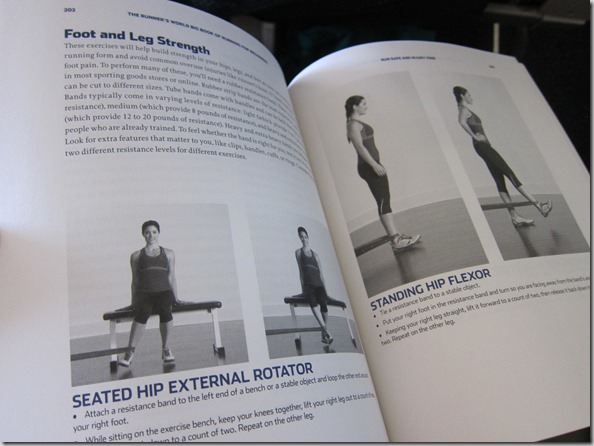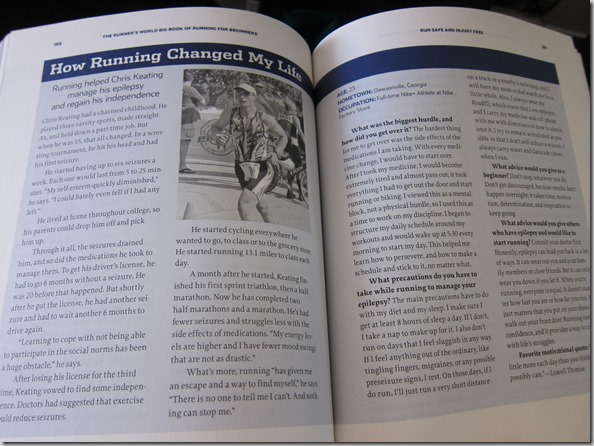 Here's the official snapshot of the book:
5 Training plans to help you start exercising, start running, run nonstop, run faster, and run longer
No-fail weight-loss strategies
Ideas for meals and snacks to eat before you run, on the road, and after you're done
Injury-prevention tips including a guide on which pains to run through and which pains demand surrender
Inspirational stories from people who used running as a tool to lose weight, stop smoking, overcome illness and heartache, and manage chronic pain.
Maybe this book is the perfect inspiration you need to start running!  Or maybe you can think of a friend or family member who would love to read it.  I'll pick the winner next Monday.  USE THE RAFFLECOPTER WIDGET BELOW TO ENTER – blog comments will not count as entries!
And now, just for fun, what's the best race sign you've ever seen?  My favorites include:  Worst Parade Ever, Don't Poop Your Pants, and Chuck Norris Never Ran a Marathon.  Here are some of my other favorite race signs.