Oh my. It's snowing!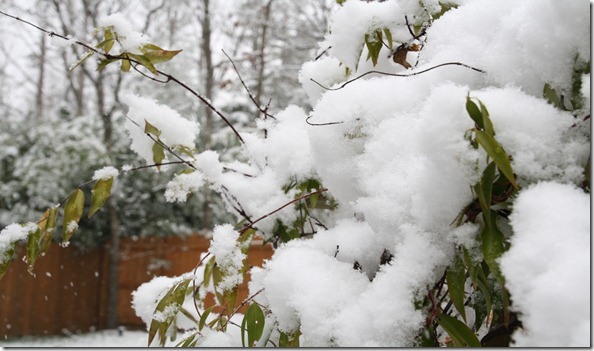 When the weather forecast calls for snow, I always have my doubts. The weathermen in Charlotte are notorious for overzealous snow forecasts. So when I saw that we're supposed to get 5 – 6 inches, I kind of rolled my eyes.  Five inches?!  In CHARLOTTE?
Color me wrong.  Because the snow keeps on coming!  We're not at 5 inches yet, but we will be very soon if this keeps up.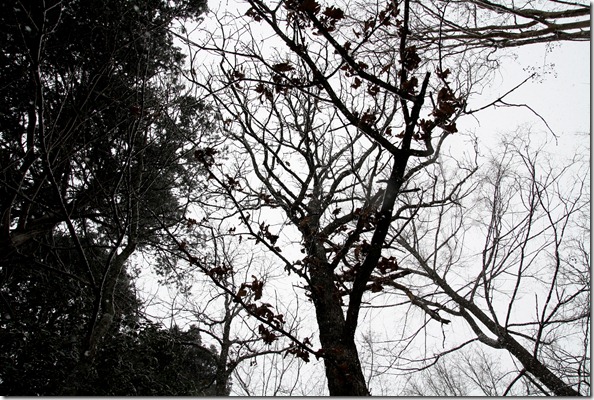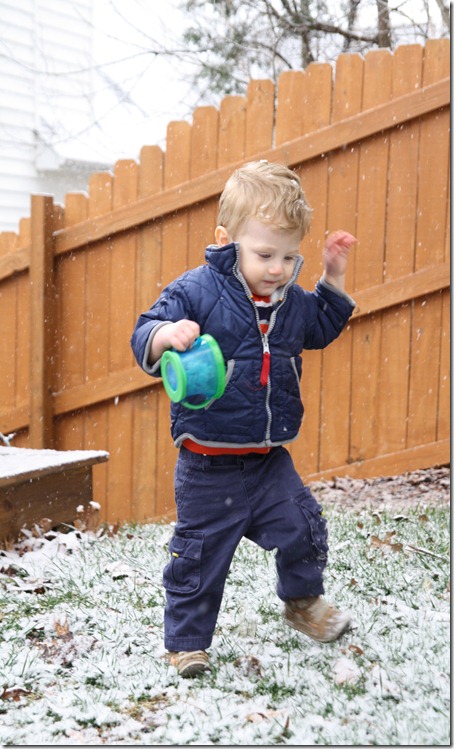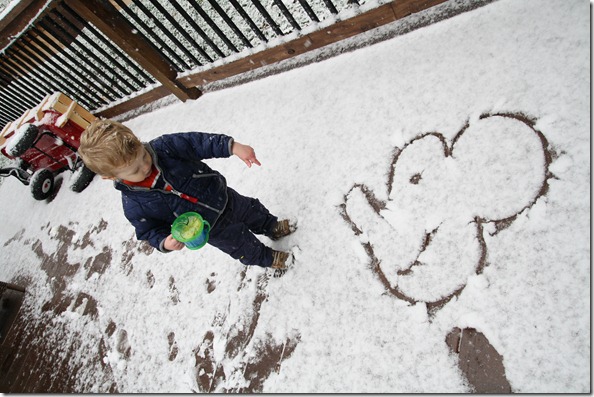 This is a very funny quirk of Henry's… If you ask him if he wants to draw, he will ALWAYS request that you draw a "bebe elephant."  Not any elephant.  A bebe one.  My mother-in-law has gotten really good at highly detailed baby elephants… Hah!
A hearty, warm lunch for a snowy day: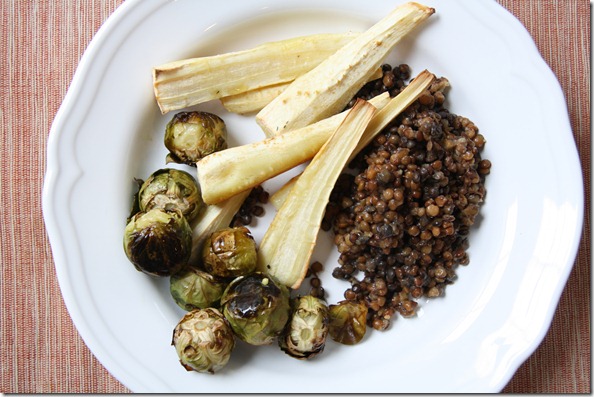 Roasted parsnips
Roasted Brussel sprouts
Lentils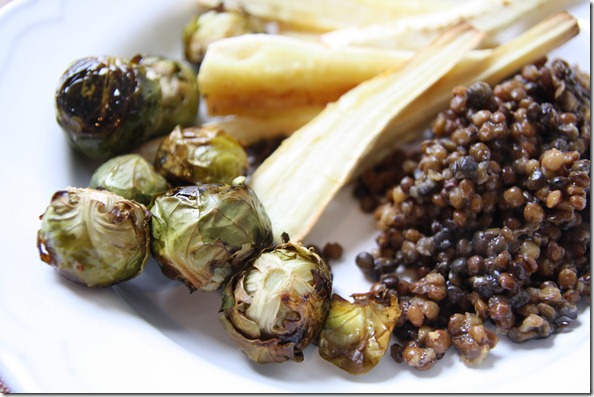 And for dessert…
Coco-Nut Cups.  I'll be sharing this recipe tomorrow.  It's perfect for Valentine's Day!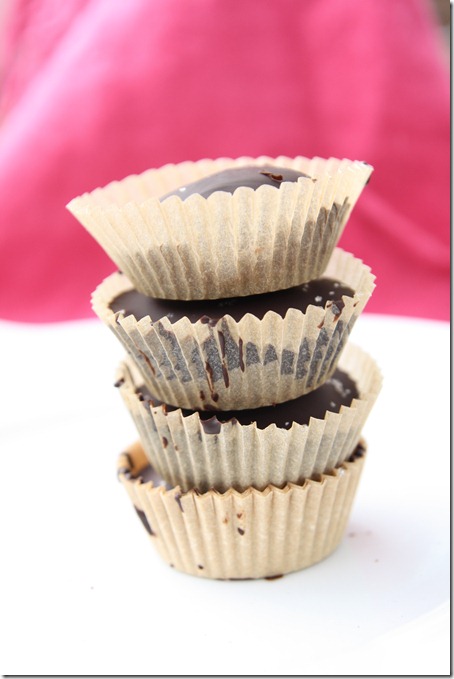 Stay warm. <3