My potato chip obsession has turned into a nachos obsession.  SO GOOD.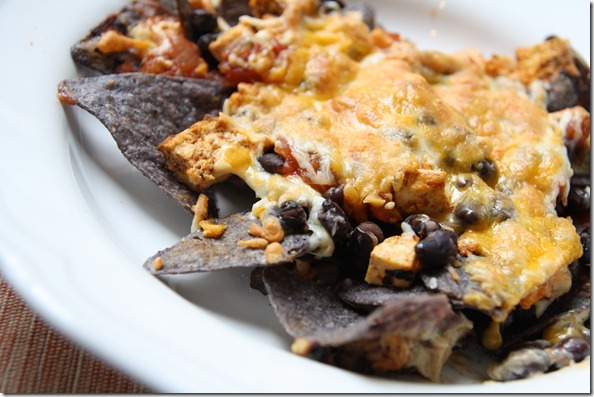 This is my favorite nacho combination, so I thought I'd share!
Blue corn chips
Hummus
Salsa
Black beans (drained and rinsed)
Scrambled tofu
Shredded cheese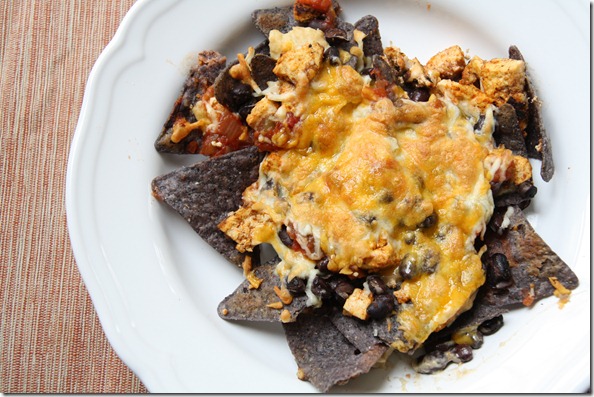 You can go a bit easier on the shredded cheese when you're also using hummus – the hummus adds to that creamy, ooey, gooey awesomeness that you expect from nachos.
The secret is spreading the nachos out before adding the toppings.  Dry chips at the bottom of a pile of nachos are seriously THE WORST.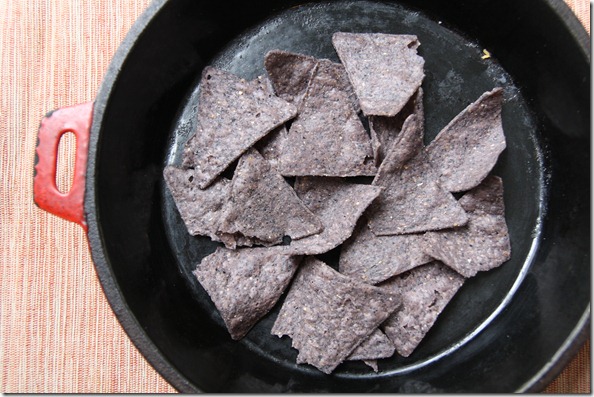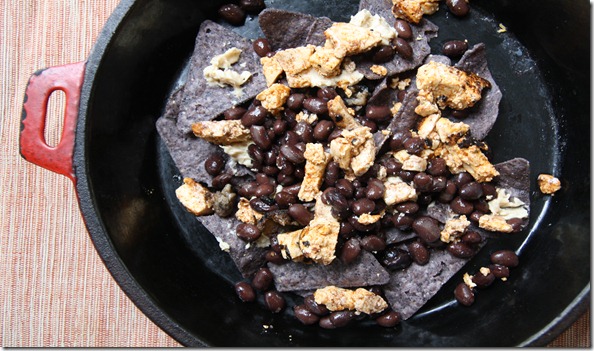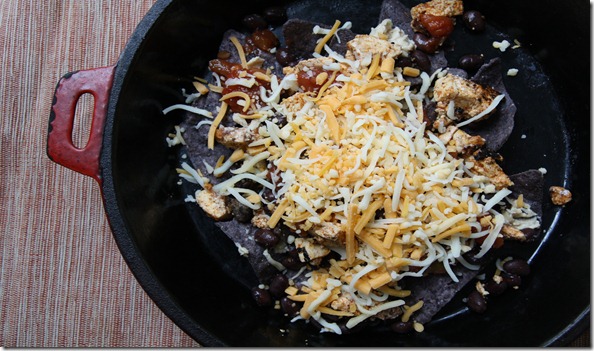 Happy Operation Beautiful Day!
I started Operation Beautiful by writing a simple, positive message on a scrap of paper and leaving it on a public bathroom mirror.  Five years later, I've received about 20,000 notes written by people all over the world – and I'd guess that hundreds of thousands of notes have been posted.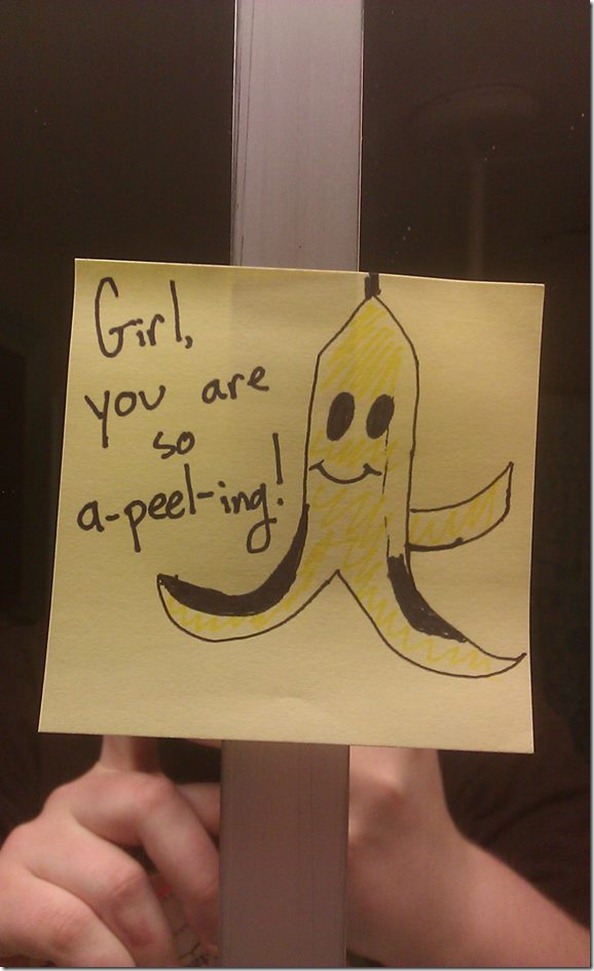 Yesterday, I spoke at a local elementary school about the movement.  The group was both guys and girls, and they all seemed to love the concept.  Before I left the school, I popped my head into the bathroom and saw THIS!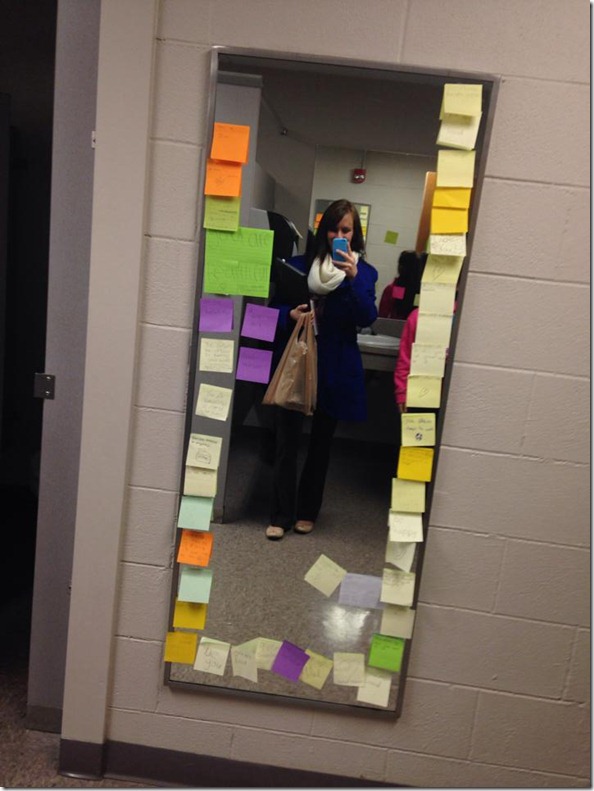 The girls went nuts posting notes almost immediately.  One of the boys told me that he was trying to 'catch up' in the boys' bathroom!
To celebrate our movement of kindness and hope, I declared Valentine's Day is International Operation Beautiful Day.  Seemed like a good day to spread the love!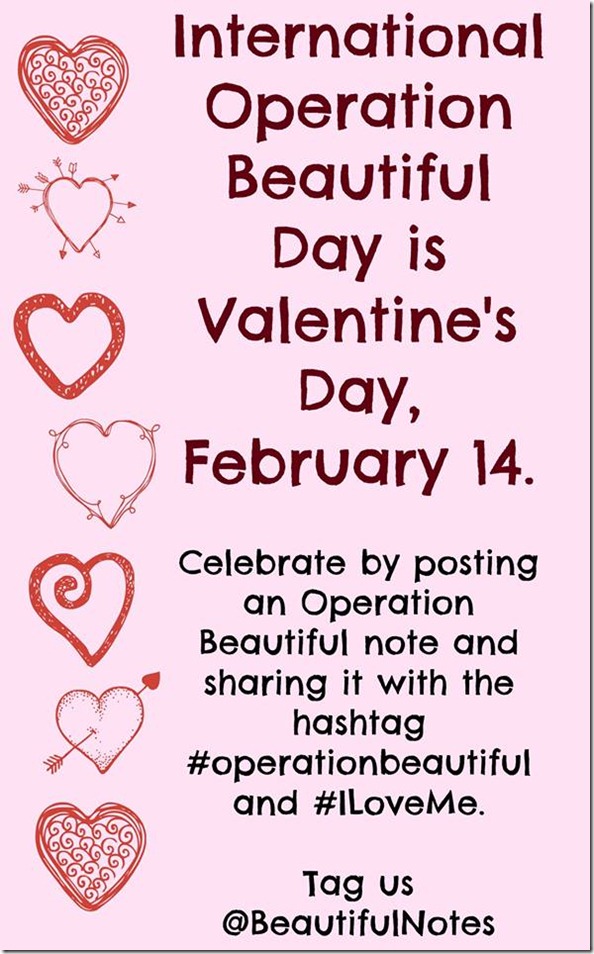 We encourage you to JOIN US as we cover the world in positive thoughts!  Post an Operation Beautiful note THIS Friday (Valentine's Day) and share your notes our on Facebook or Twitter pages.  Use the hashtags #operationbeautiful and #ILoveMe.

To celebrate International Operation Beautiful Day, we're giving away a PRIZE PACK of the Operation Beautiful: One Note at a Time book for girls.  This prize pack is perfect for teachers, youth group leaders, coaches, or any adult who works with a group of young girls (ideally age 8 – 14 years old).  Fellow Girls on the Run coaches – this is for YOU!  This book pack would also be an amazing prize for a group of girls who want to form an Operation Beautiful club at their school!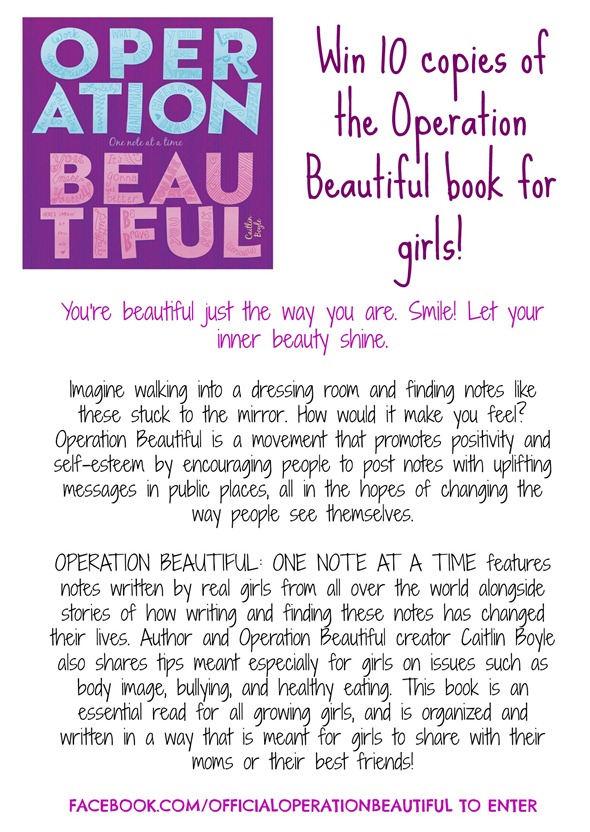 To enter:
Contest ends on Friday at noon.  If you're curious, you can read a preview chapter of my girls' book right here.
Two questions:  What is your favorite nacho topping?  And what is your favorite holiday?