Back in 2011, I attended a HUGE conference called the Massachusetts Conference for Women.  I was lucky enough to sit next to an awesome woman named Yifan.  Yifan, a recent Harvard graduate, told me that she developed the GymPact app with a friend named Geoff; the concept was based on Yifan's behavioral economics class, where she studied ways financial incentives could motivate difficult actions.
The idea behind the app was pretty genius…
GymPact is an incentive-based program to motivate you to go to the gym.  Each week, you pledge to hit the gym a certain number of days a week (one to seven) and you 'stake' a cash amount (starting at $5 for every workout you miss).   If you meet your goal, you get paid via PayPal by the other GymPacters who didn't meet their goal.
The original GymPact app tracked your workouts by requiring you to 'check in' to gym locations using your phone's GPS.  Eventually, the app expanded to integrate with RunKeeper, so you could workout anywhere, anyway and it would count towards your pact.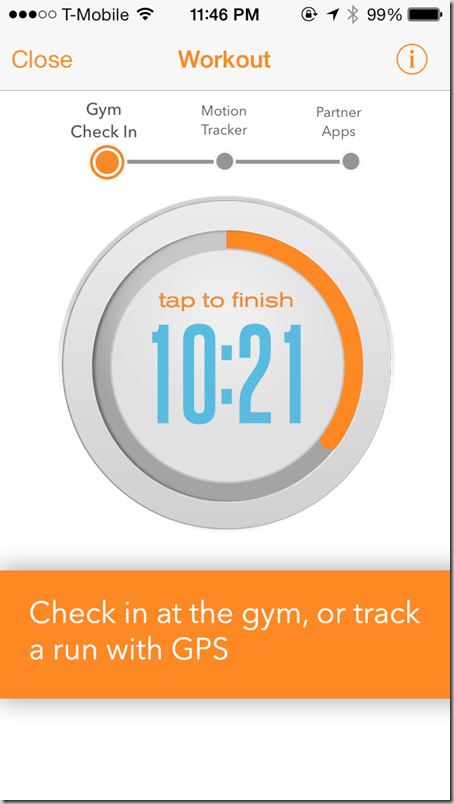 And you can make (or lose!) REAL MONEY with GymPact.  I made over $40 over the course of several months… just for working out like I would've done otherwise.  Pretty cool!  In the last two years, GymPact has from two employees to over 15 and from a GPS-based gym activity tracker to an app that incentives all types of physical activity. In the last year alone, GymPact users logged over 3.8 million workouts!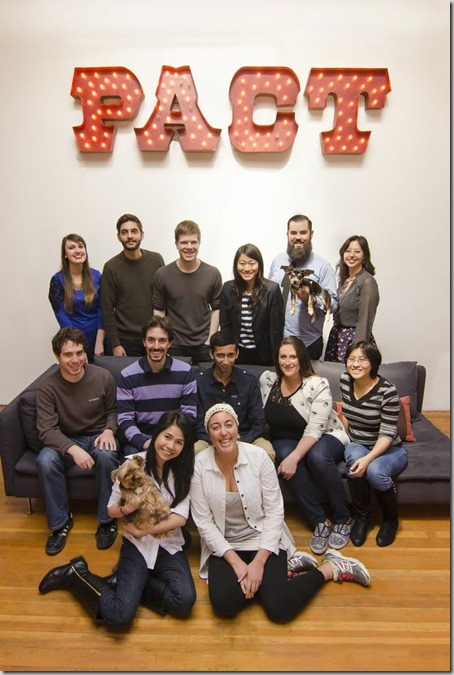 This New Year's, GymPact is rebranding as Pact. Instead of only tracking workouts, Pact now addresses another aspect of healthy living – eating!
Click through to read more – and to enter to win my absolute favorite water bottle ever.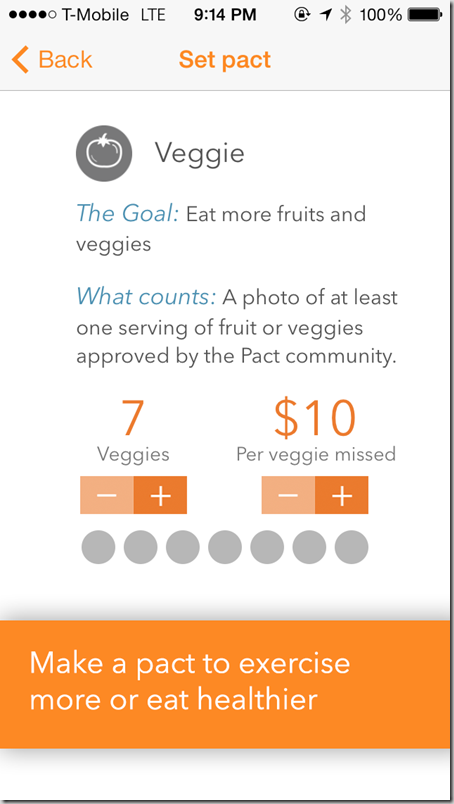 You can track fruits and veggies OR you can promise to log your food through the Pact app's integration with the MyFitnessPal app.  Just like the old GymPact, each week, you set a goal (such as five servings of fruits and veggies a day) and stake cash (starting at $5).  If you meet your goal, you make money from the Pacters that didn't, but if you don't meet your goal, you lose the money you staked.
To track your fruits and veggies intake, you post photographs of your meals and snacks to the Pact community. Other users vote whether or not the food 'counts' as a fruit or veg.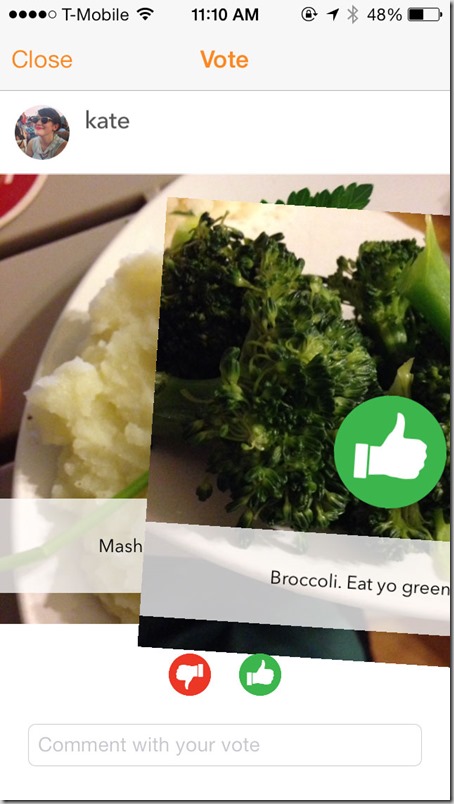 I really like the community aspect of the app because I think it's fun to scroll through and see what other people are eating!  It's fun to vote up and down, too!
One of my concerns with the new Pact app was the customer service side of the experience.  I've had a few readers email me to say that they had trouble getting the old GymPact team to respond to technical difficulties or billing questions. When Pact approached me to write about their new app, I immediately asked how the team planned to address their users' concerns. I was happy to hear that Pact has entirely revamped their customer service team.  Jen, who is now in charge of 'customer experience,' told me that, "Our Customer Experience Team has nearly doubled in size, and we've streamlined our workflow to ensure all user issues are addressed within 3-12 hours. With these changes in place, we are prepped and eager to deliver industry-leading customer support." Jen said that if anyone has any issues to please email me for her contact info.
I'm really excited about the changes to the Pact app.  It seems so holistic now – a truly great tool to motivate you to stick to ALL of your healthy living goals!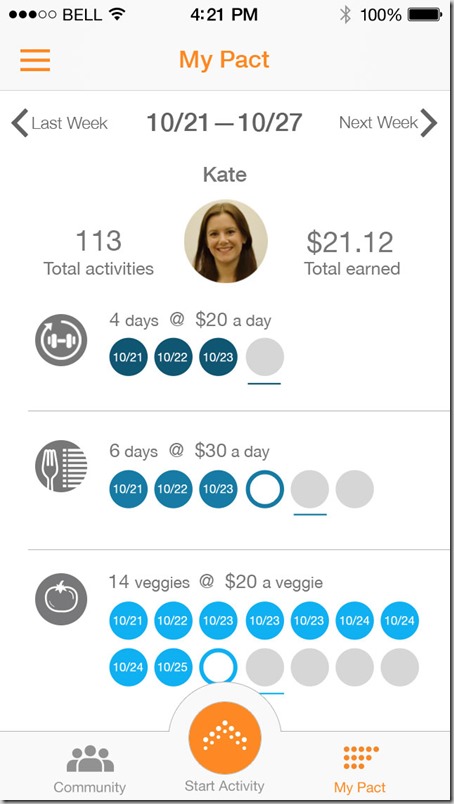 I can't wait to use the new Pact throughout the New Year.  It's the perfect complement to a few of my New Year's Resolutions.
And speaking of complements to resolutions… to celebrate the new Pact, I'm giving away this AWESOME Camelbak Eddy water bottle.  I recently got one and adore it so much that I have to give one away!   To win the water bottle, just leave a comment telling me your goals for 2014! I'll pick a winner on Friday.

If you want to download the new Pact app, head over to their website for links to the iPhone and Android version. 
And just like last year, I'm hosting GymPact Twitter Party to celebrate the New Year. Come join us for the Twitter party TODAY at 8 PM EST / 5 PM EST.  We'll be tweeting under the hashtag #PactApp (did I mention there will be prizes?).  Follow us at @CaitlinHTP or @PactApp.
This post was sponsored by Pact, but the giveaway is sponsored by me. :)  Happy New Year!