Dare I say that our last cruise day in St. Thomas was the very best?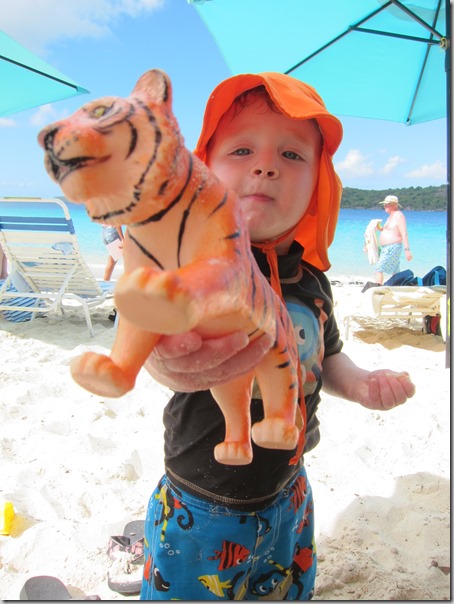 We found an amazing  beach to sun, play, and relax at.  There was even snorkeling – right off the sand!  A man gave Henry a few dog biscuits, which drew in tons of tropical fish that ate right out of my hand.  It was – in a word – perfection.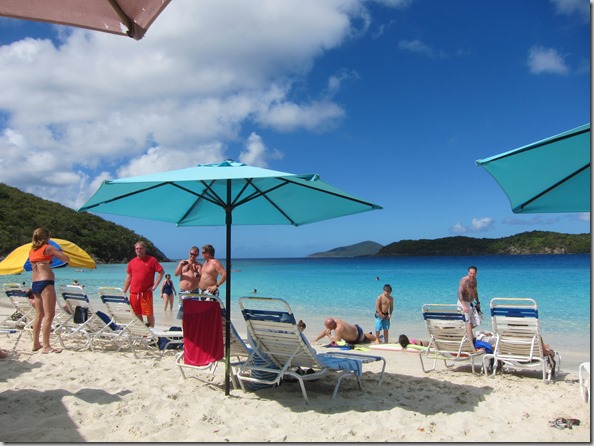 All in all, my family had a much needed and highly relaxing vacation. It was a BLAST. I'm going to write a whole post about the cruise experience; for now, I'll just summarize this perfect day in a fun way… in FOOD, but of course!
We had breakfast on the ship.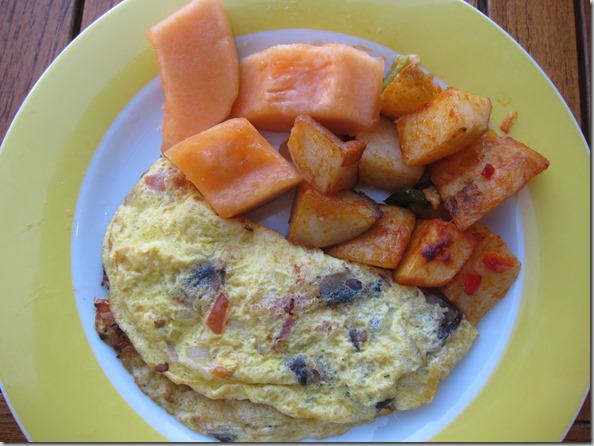 Veggie omelet, melon, potatoes.
This is a view that I could get used to…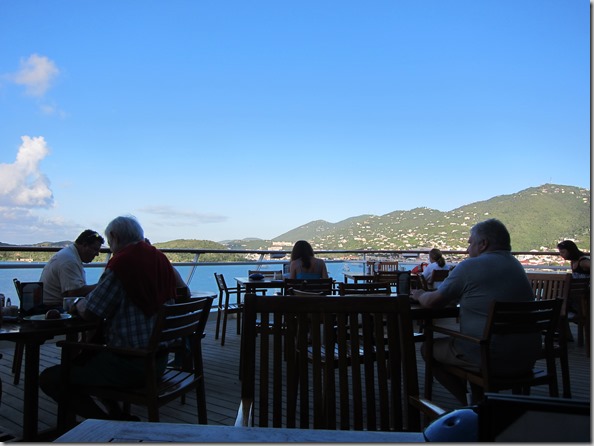 When we got off the ship, we made a pit stop at a little butterfly garden, which Henry thought was too cool.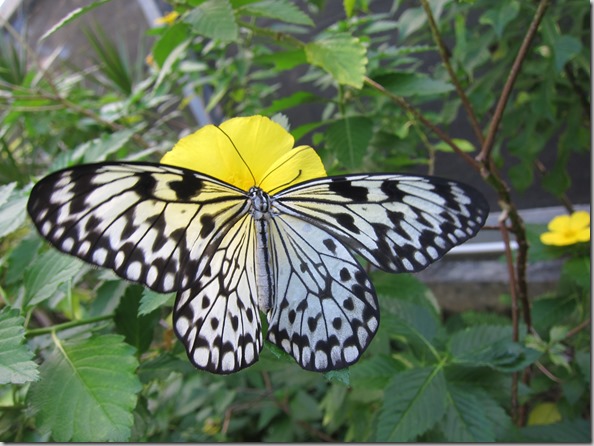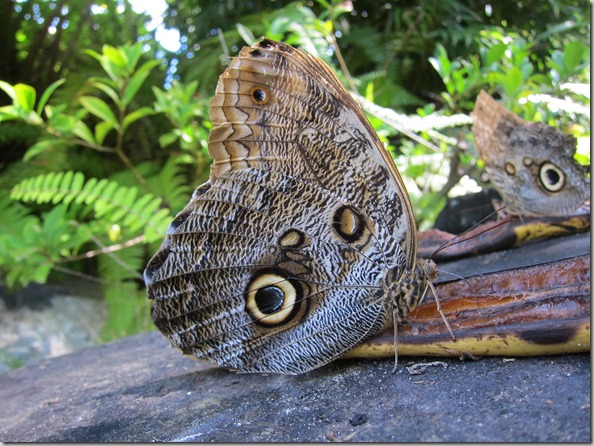 And then we headed into town.
We had a few detours – our cab took us to the wrong spot at first.  But it worked out because we got to accidentally see more of the island.
We ate at a little cafe with lots of character.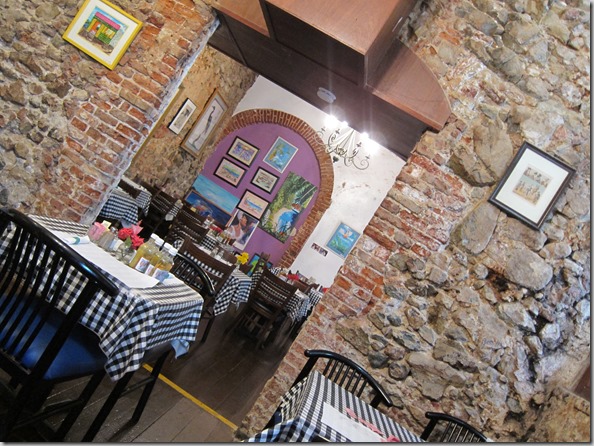 My fellow vegetarians can relate – it's hard to find meals when traveling!  I have eaten a LOT of potatoes, French fries, and Rum Punches.  It's a hard life. 😉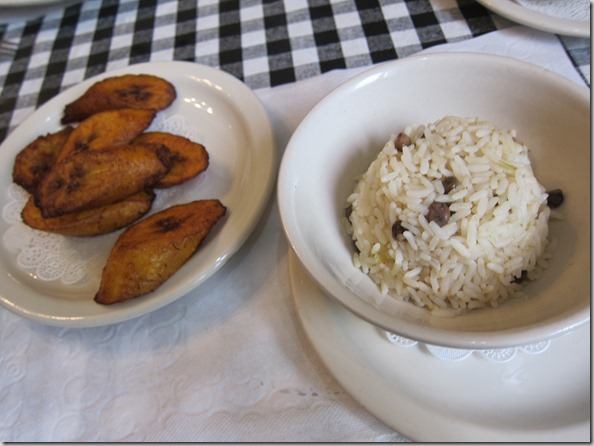 I'm not going to complain about fried plantains!  YUM.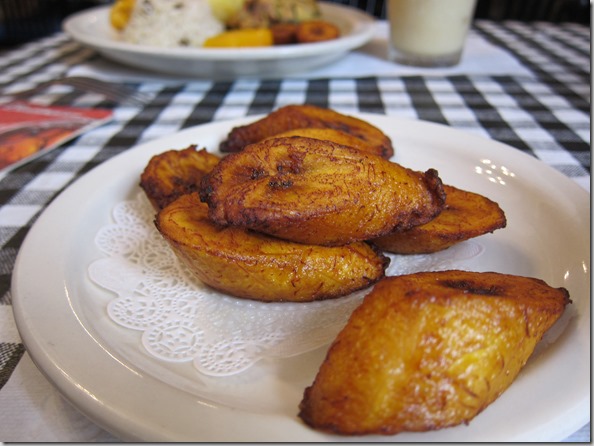 We eventually made our way to the beach, where  the aforementioned Rum Punches (and Pina Coladas) were consumed.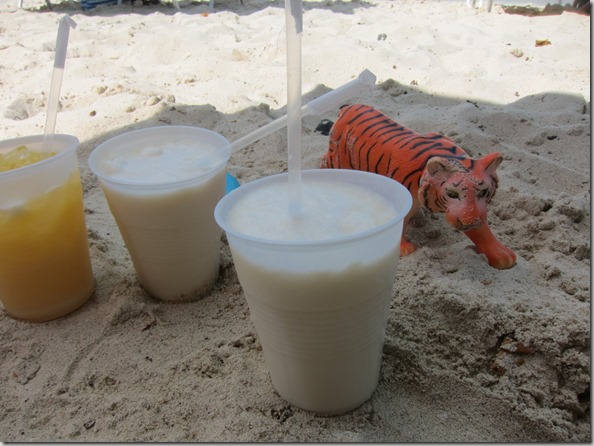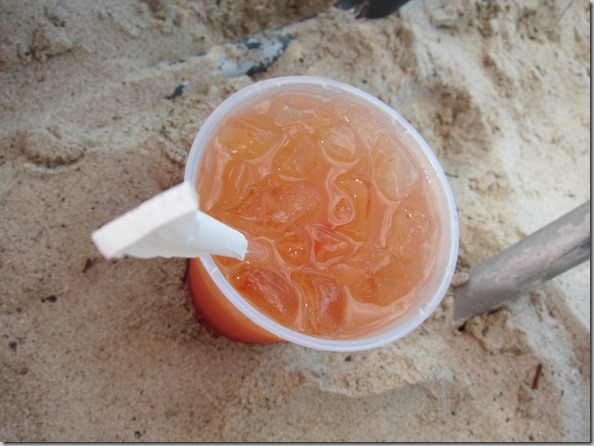 I dug a sandy pear out of the bottom of my backpack.  It was delicious.  Henry and I split a bag of chips, too.
When the clock struck 4:00, Kristien and I had to tear ourselves away from that beach.  We REALLY didn't want to leave.  And Henry has become a total beach baby – I think his little heart will break when he doesn't get to dig in the sand tomorrow…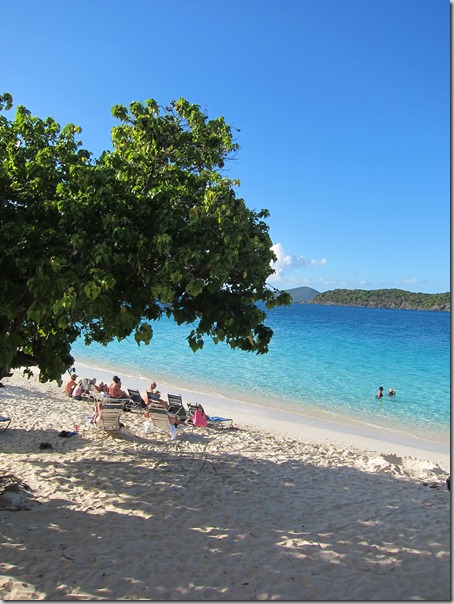 We got back on the ship with just a few minutes to spare, and then we hit up the cafeteria for salads and – YOU GUESSED IT! – French fries.  🙂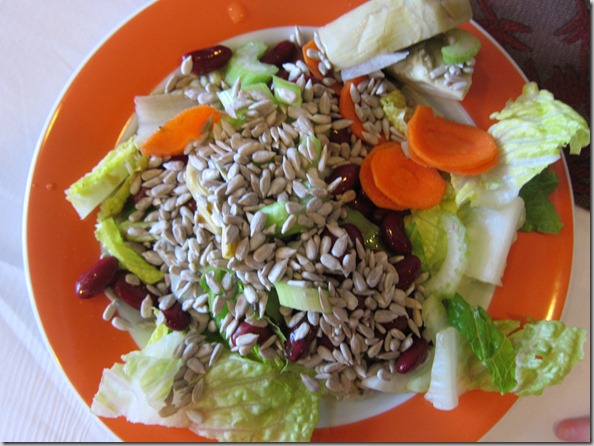 I offered to stay in the room with Henry while Kristien and his mom enjoyed one last dinner out.  I had vegetable korma delivered in and man oh man – was it good.
Henry and I watched the sunset, and then I got to packing up our stuff.
I don't know about you, but by the end of most vacations, I'm ready to come home.  Know what I mean?  I miss my bed and my routine and my friends and our dogs and our normal life.  Heck, I even usually miss normal eating and exercise!  I hate to say this, but this time around, all I am missing is our family, our friends, and our puppies.  I would trade in our regular life for cruise life in a heartbeat!  We really, really enjoyed this trip – the time together, the boat itself, the beautiful Islands, all the amazing volunteers we met through the Cabot Community Celebrity program… It was grand.  I will keep the memories of this trip with me forever.
See you back in the States!  <3 <3 <3