I love throw dinner parties and cook for my friends, but I cannot imagine cooking for Team USA during The Winter Games!  No pressure, right?  Not only does your food need to be delicious, but it's also got to be satisfying and fueling.  After all, nutrition can make or break the athletes' quest for GOLD!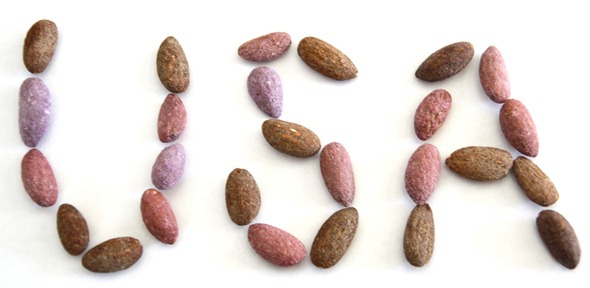 Meet Allen Tran. He's the High Performance Chef for the US Ski Team and US Snowboarding teams. He travels the world while overseeing the planning, delivery, and preparation of food and meals for the athletes.  His diverse background includes a former stint as a chef at the famous French Laundry in Napa Valley and two Masters in Sports  Nutrition and Exercise Science.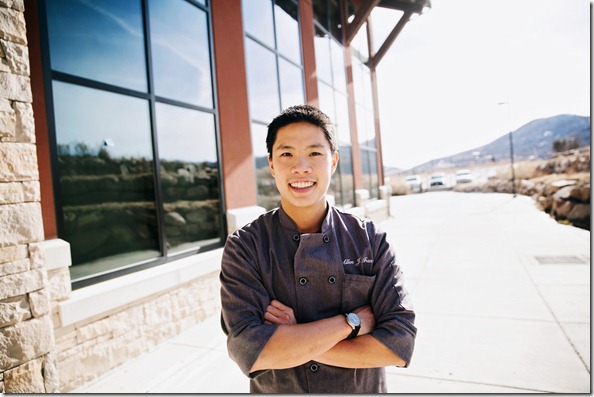 He melds nutrition and culinary arts every day to help fuel Team USA and get them that much closer to the gold.  Almonds are one of his favorite healthy ingredients.  Blue Diamond Almonds are the official snack nut of the US Ski Team and US Snowboarding teams (don't you love that they have an official snack nut?!).
Caitlin:  What's a day in the life of your job look like?  Your job sounds so interesting! 
Allen: My days differ a lot, depending on the season.  The summer is the off-season for the athletes, and they are busy training and building their bodies for the competition season in the winter. They train at our Center of Excellence facility in Park City, UT, where I have a full kitchen to cook recovery meals and provide training snacks.
In the winter, the athletes are all over the place. Different teams from different disciplines are all over the United States and world competing in various events. I travel from team to team depending on the need, and I cook for the athletes wherever they are. For example, I will go to Europe and cook out a of food truck during big race events (the food truck also doubles as a lounge and training/stretch area for the athletes in between events).
During The Winter Games in Sochi, we will have a US Ski Team-only housing complex separate from the Village that will be away from the main action so the athletes can focus and have privacy. This complex has a full kitchen and as a foodservice staff, we will try our best to recreate the environment of the Center of Excellence so they have a taste of home in Russia. That said, I will cook their comfort meals and foods they are familiar with (fish tacos, turkey burgers, Asian stir-fry, etc) and food they can trust (food poisoning is unfortunately very common for the athletes on the road when I'm not available to cook for them).
Click through for a chance to win $2000 in winter gear and to read about Allen's cooking plans for the The Winter Games (spoiler: it involves a case of Sriracha hot sauce!)
Caitlin:  I bet the Team USA athletes have food superstitions, like they MUST eat a certain meal before a big event!
Allen:  A lot of skiers from different sports seem to like something light before competition, most commonly a simple PB & J sandwich, or some fruit, like bananas. Some of the endurance skiers like the traditional "carb-load" before competition (lots of pasta). What is very interesting is that a great majority of the athletes agree that the food on the road is quite bland, and hot sauce makes everything taste better. I've actually begun issuing the athletes a bottle of Sriracha sauce to pack in their suitcases to bring with them so they can spice up their food on the road. I also plan to carry a case of Sriracha with me to Sochi (hopefully it gets through customs!)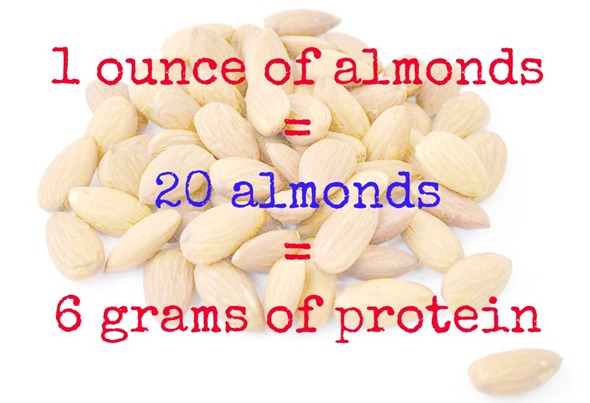 Caitlin: Do different types of athletes have different nutritional needs?
Allen: Endurance events like Cross Country Skiing is different from power events like downhill ski racing. Endurance athletes need more carbohydrates to fuel their specific events all the way through, while power athletes need more protein to support the extra muscle and power production their sport requires.
Caitlin: Nutrition is the difference between silver and gold, but nutrition matters for the rest of us, too.  When it comes to fueling before and after workouts, what are the main points that athletes need to keep in mind?
Allen:  It's important to eat for your activity. Recently, carbs have been marked as public enemy, but if you're doing more aerobic activity (running, biking, swimming, etc), you need to have carbs to fuel these activities. This is most important before the workout as opposed to after. Some carbs like fruit or a granola bar is great here. With that said, if you're doing more strength work (weights, yoga), you don't need as many carbohydrates.
For both aerobic and strength activities, adequate protein is key to maintain or build lean muscle tissue. The time to take in protein is after workouts, ideally within 30 minutes of the exercise. Aim for about 15 g of protein at this time.  Almonds are great because they're shelf-stable (they don't spoil easily), they pack a good amount of protein, and they are very filling due to the protein, healthy fats, and fiber.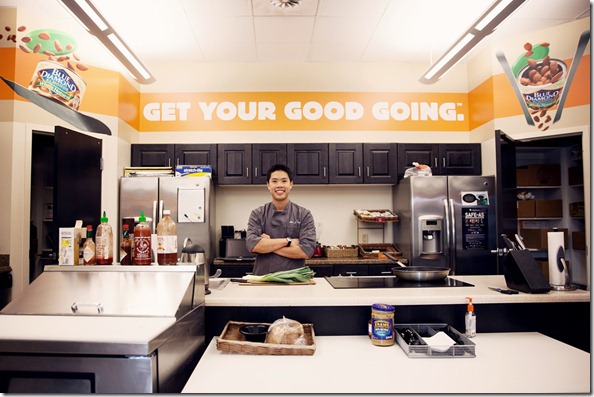 Caitlin:  What foods should you pair the almonds with to make them an even more satisfying and fueling snack or mini-meal?
Allen: A moderate amount of carbs enhances the body's ability to absorb protein, so try homemade trail mixes (almonds with craisins, apricots, or dark chocolate chips), almonds sprinkled on fruit yogurt, or almonds on top of a salad (I really like the flavored almonds, like Wasabi & Soy Sauce).
Like Blue Diamond Almonds on Facebook and wish Team USA good luck. You could win $2000 in winter gear and a Blue Diamond Almond prize pack. Our nation's athletes are even better with your support!  Go Team USA!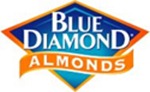 This post is sponsored by Blue Diamond Almonds. Thanks for your continued support of HTP, me, and my family. <3
If you could cook for any athletes from The Winter Games or The Summer Games, which athlete/sport would you want to cook for?  I would love to cook for the swim team so I could pick their brains on open water swim techniques.