In the first post about Healing Horses, I shared a bit about how Katie's non-profit organization and her amazing horses help people suffering from post-traumatic stress disorder. But today, I want to talk a bit about how Healing Horses is helping the horses themselves.
Horse rescue has always been at the heart of the mission of Healing Horses. Katie has helped hundreds of horses over the years (and other animals, like donkeys, dogs, and cats). The horses that come to Katie's farm are usually suffering from neglect and abuse, but some are simply owner surrenders.
Katie is called by law enforcement, as well as concerned citizens, when there is a horse in need. When the situation warrants it, Healing Horses works to educate owners about providing more humane care. If the owners cannot or should not be in the charge of the horse, Healing Horses will take the animal in to provide physical and emotional rehabilitation.
Right now, the 'herd' is just under 20 horses.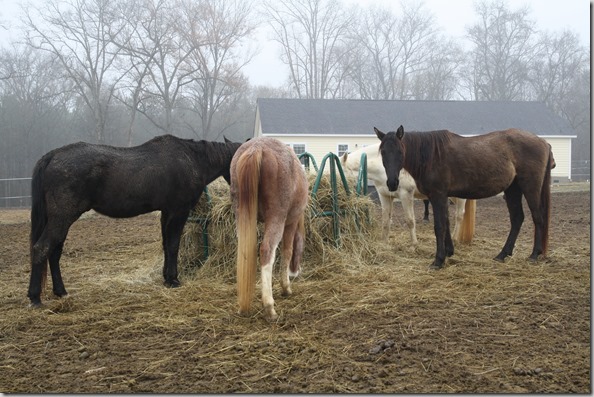 Click through to learn more (warning: some of these pictures are very upsetting).
This is Santee.  Santee was near-death when Katie took him in.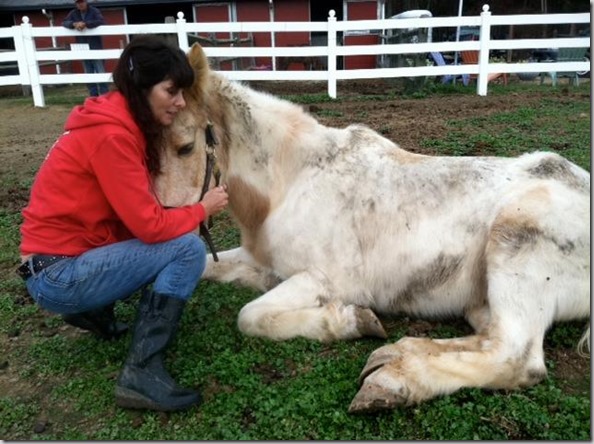 Unfortunately, Santee only survived for seven months after his arrival at Healing Horses.  While many of the horses that Healing Horses take in recover fully, some do not.  Some of the horses are simply too far gone.  But at least they live their last months in a comfortable, loving place where they are free to roam and do all the things that horses want to do.
Here's a true 'success story.' Hunter was rescued along with ten other horses from a horrible situation. All the horses were suffering from neglect, starvation, and dehydration, but Hunter was in particularly bad shape.
After extensive rehabilitation at Healing Horses, Hunter was adopted by a woman named Traci. He now lives a "fantastic" life and is adored by his new human family.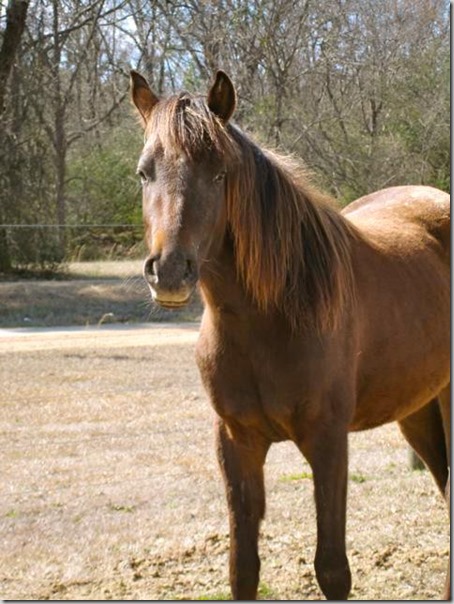 At the Healing Horses farm, the horses have a big space to roam.
They don't have stalls, as Katie says that most of them are very bothered by small, tight spaces. They spend nights cuddled up against each other under these structures:
And they have lots of yummy hay to eat!
They also have access to a 'forest' so they can walk around the trees.  I took a walk through this area and there were many signs that the horses venture into the woods regularly! 🙂
In the summertime, the field is lush and green.
I love ANY organization that helps animals, but the thing that I thought was so special about Healing Horses was how they help people while helping horses.  I love the connections that Healing Horses forges.  It's truly amazing work.
Healing Horses runs entirely on donations, so if you feel inclined to help, visit their website (you can also friend them on Facebook). $25 feeds a horse for a week.
As mentioned in my first post about Healing Horses, this post was sponsored by Ford and the Ford Fiesta movement, which challenges YouTubers and bloggers to 'missions' that range from silly to charitable and everywhere in between.
This post was sponsored by Ford.