It's time for a Henry update!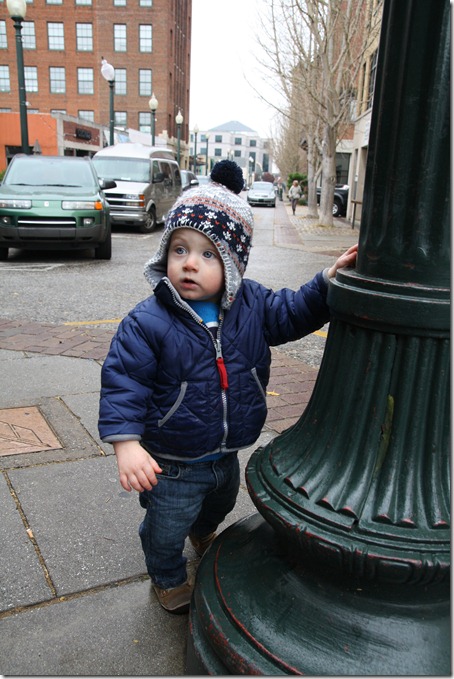 This Thursday is Henry's 18 month birthday. A year and a half. Can you believe it? I can't.  He'll always be BabyHTP to me, though.

Henry is such a joy. We love him SO much. I wish I could convey his personality accurately, but it's so hard to put my fun little toddler into words. He's friendly and outgoing, physical and crazy, and so talkative. And he's SO loving – lots of hugs and kisses for everyone, including Maggie and James.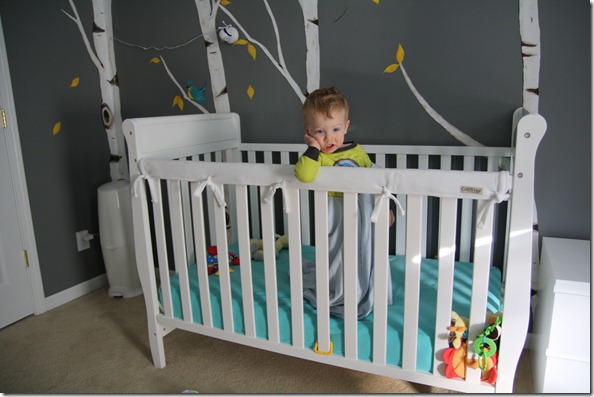 Henry facts:
Rapidly approaching 25 pounds – but still wants to be carried all the time. My arms are sore a lot.

He has a vocabulary of well over 100 words and regularly says 3 or 4 word sentences.  I'm losing track of all the words he knows.  Every day, he surprises me with a new phrase.  The other day he told a little girl on the playground to "be careful!"
Henry's began to identify objects as belonging to certain people – Mommy's shoes, Daddy's cereal.  He loves to tell the dogs, "No bark!"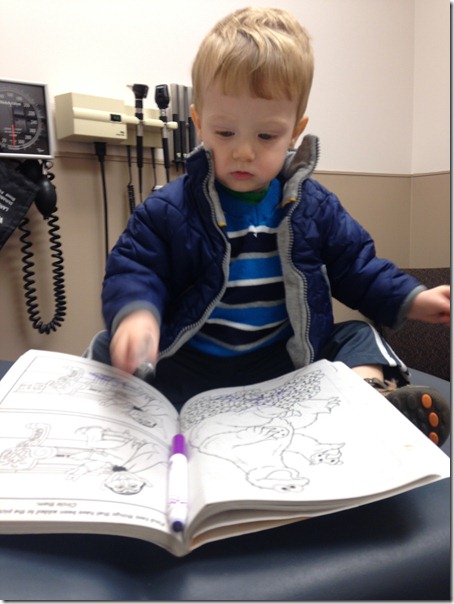 He adores dancing and will demand that I join in, too – "Mommy DANCE!"
We have full-on conversations.
There's a few words that I can't figure out what he means by them… For example, "Tico."  No idea what he means when he says tico.  But he says it a lot!  It must be important!
He can do a somersault. It's too cute. Sometimes he has trouble getting all the way over!
He sleeps from 7:30 – 7 AM every night and naps from 12 – 2 or 3. It is blissful. I NEVER thought that Henry would be a good sleeper when we first started to sleep train him.
We are going through a bit of separation anxiety. Henry does not like it when I leave rooms or disappear overnight for work trips.
Food loves: Larabars, strawberries, blueberries, potatoes, and peanut butter. YUM.
He has begun to draw and color but prefers me to draw pictures for him (usually of "bebe ellefants" <—little elephants).
Henry adores going to childcare at the gym. So far, we have no plans to put him in 'preschool' anytime soon… but maybe next year? I think he'd love it.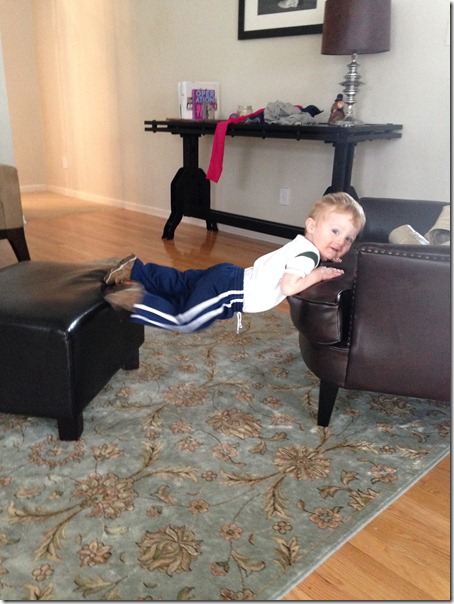 To help him 'transition' from one activity to the next, I have always said, "Say bye bye to the bath" or "Say bye bye to the slide."  After doing this for his entire life, I think Henry now believes that he should always say bye bye to everything… He says bye bye food, bye bye bed, bye bye music. Cracks me up.
Like all toddlers, he throws tantrums over the silliest things.  The other day, he got extremely upset because his peanut butter sandwich came apart. He kept yelling, "I BROKE! I BROKE! MOMMY FIX! MOMMY FIX!" When I stuck the two pieces of bread back together, he thought I was a genius.
His favorite books are: Brown Bear and Sammy the Seal.  He loves pushing around monster trucks and taking baths.
He has not attempted to climb out of his crib… yet… I know he could do it if he sincerely tried.  I hope he NEVER tries!
He loves to help me clean – he wipes down the floors when I mop and pretends to vacuum when I do.
He has thick, beautiful hair – I'm so jealous of his hair!  He has two crowns (basically, two circular swirls on the top of his head where his hair parts). I have read lots of Old Wives Tales about it… that he'll be a world traveler, that he's a super genius, that we'll have TWINS next!  I'm pretty sure the only thing it means for sure is that he'll use a lot of hair product as a teenager.
He has 7 teeth that have fully popped out of the gums and about 5 more on their way.  So many chompers!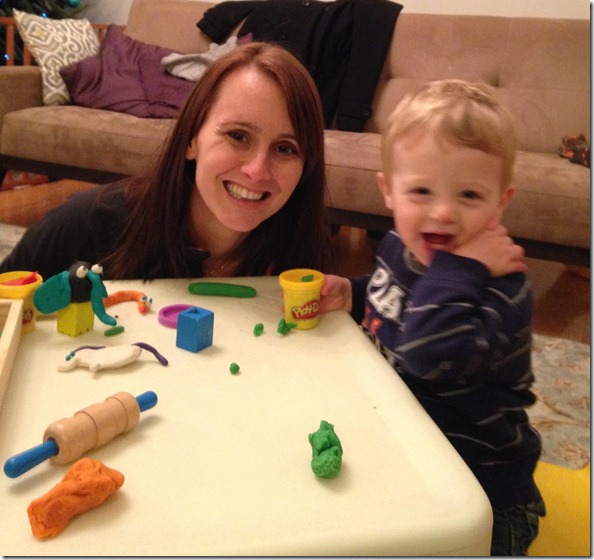 Thank you for indulging me as I have a mom moment.

It's been so fun to share my motherhood journey and talk about my little guy on the blog.  He is truly the light of my life, and Kristien and I adore him so much.  <3